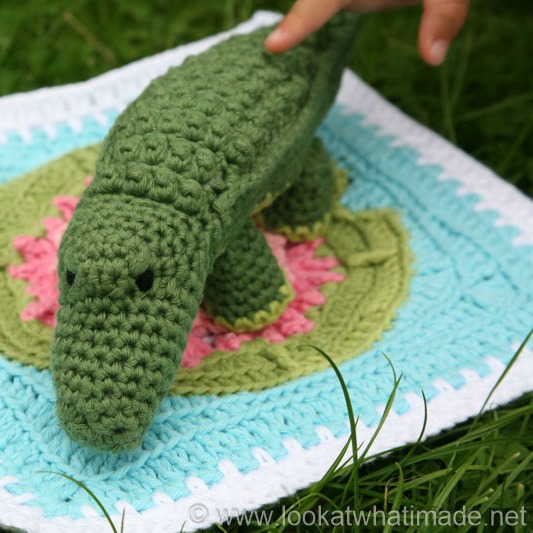 I am super excited to present Colin the Crochet Crocodile. He is the fifth Little Zoo Animal (and my third collaboration with the talented and very funny Anette Bak).
Colin is a big boy, as far as little things go. He measures 9.5″ from nose to tail.
His legs are joined as you go, meaning that there is only 1 tail of yarn to work away at the end (and no sewing whatsoever!!!).
The pattern is suitable for Intermediate crocheters, but I have also done a photo tutorial for the Adventurous Beginners.
Resources
Like with all the other Little Zoo Animals and Amamani, this pattern uses short rows for shaping. Short rows are just rows that do not begin or end where rows traditionally begin and end. In other words, you work partial rows back and forth to shape the face, and then continue on in rounds again.
I had such a lot of fun making Colin! This was the first prototype. Doesn't he make an excellent yarn-holder? But he was just a tad too popcorny for a crocodile, so frog and redo…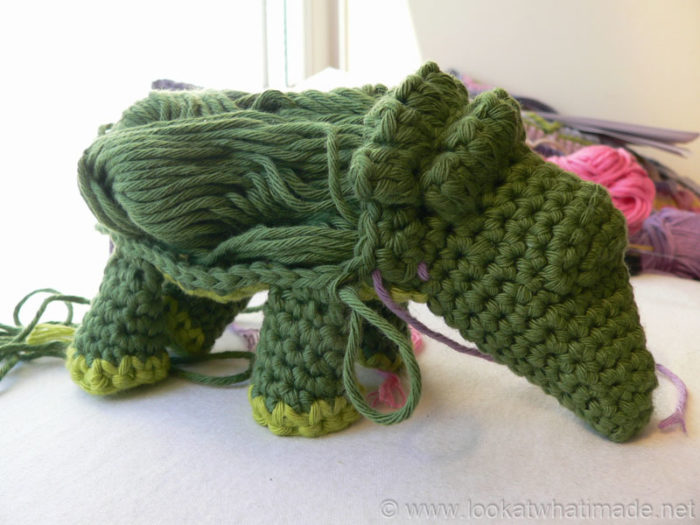 Ah… that's better. The single crochet popcorn stitches give the back such a lovely, scaly texture. Xander kept stroking his back, going: "Dragon!"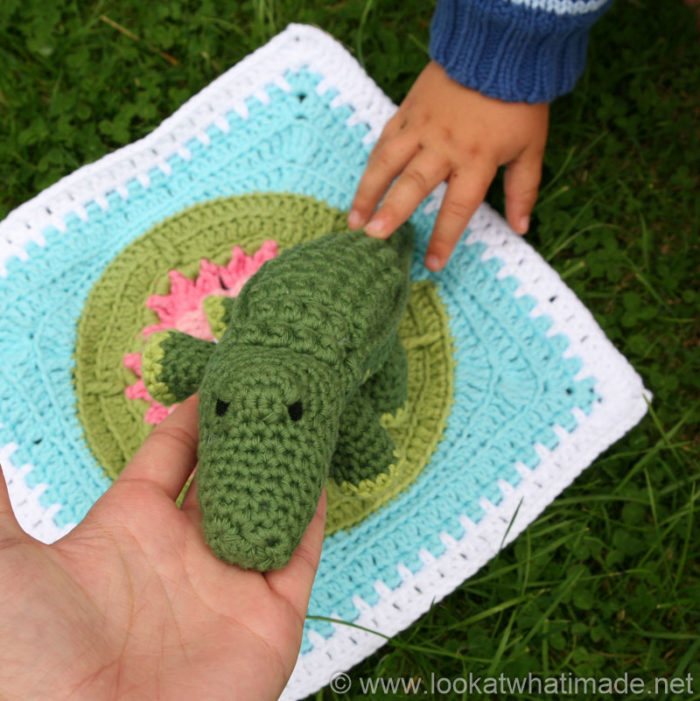 Here he is sunning himself on Julie Yeager's Water Lily Square. As you can see, I made my version with a smooth tummy, but Anette made hers with a ridged belly instead (like a real crocodile).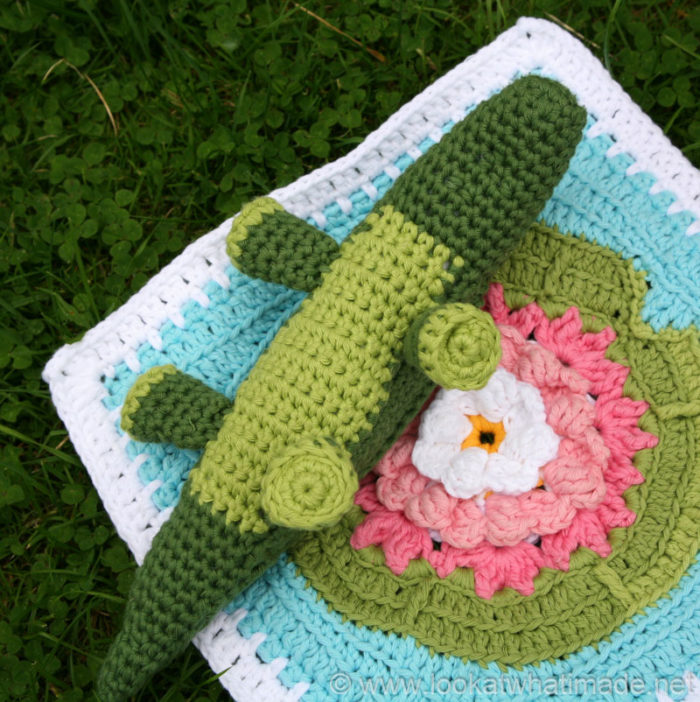 Here he is with Brill the Lion. Brill is one of the patterns from my new book, Amamani Puzzle Balls
.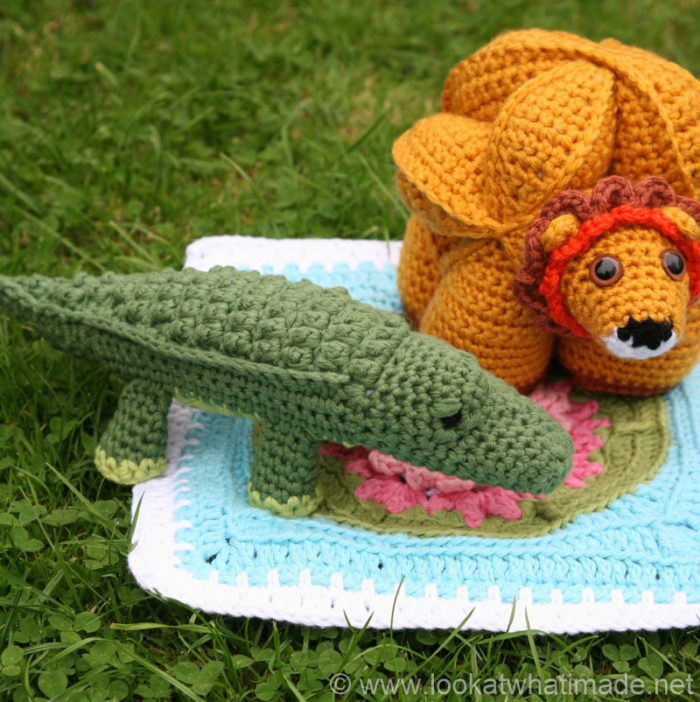 If you like Colin, and would like to make him some buddies, you can find the rest of the Little Zoo Animals below (as well as some other related patterns).
More Little Zoo Patterns (Free)
Related Patterns (Free)
Remember to subscribe to my Weekly Newsletter if you would like to be kept in the loop. You can also like my Facebook page or follow me on Bloglovin, Google+, Pinterest, Twitter, or Instagram.
Happy Hooking!