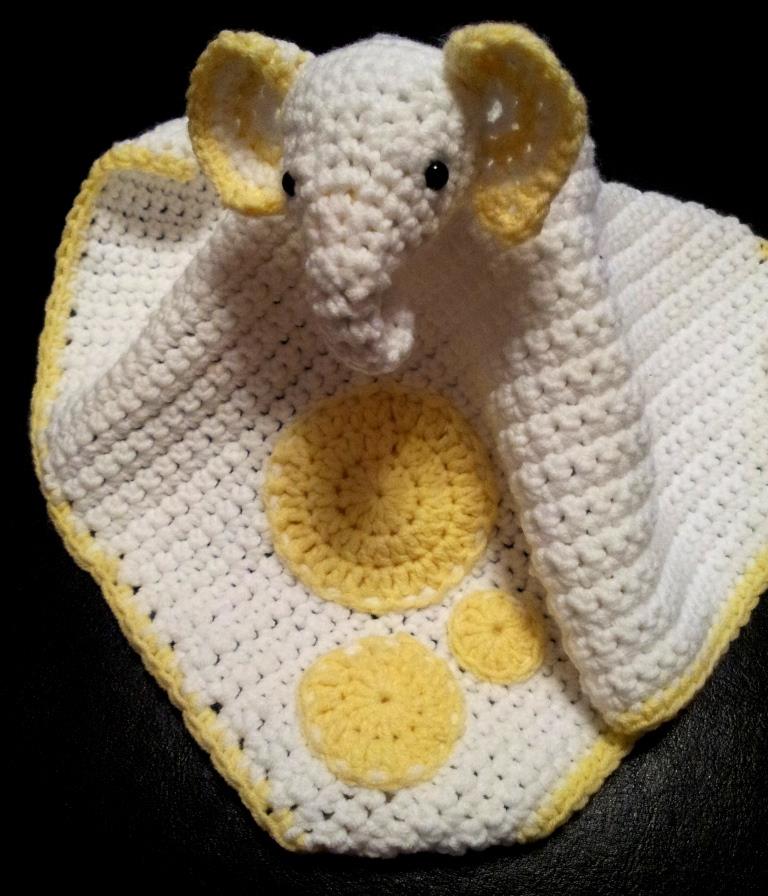 Crochet Elephant Comfort Blanket
{Last pattern update: November 2013}
Grace is a little Crochet Elephant Comfort Blanket. She is a companion for Eleanor, my Crochet Elephant Puzzle. So while you wait for me to get Eleanor's pattern all pretty for publishing, you can make Grace for that special little tantrum-queen in your life.
The odds are very good that you have landed on this page because you love all things Elephant, so do yourself a favour and read the story about Eleanor the elephant matriarch and her friend Grace. I have to admit that I cried when I read it. I am such a sop! But I found it so moving how Grace (and several other elephants) mourned for Eleanor when she passed away.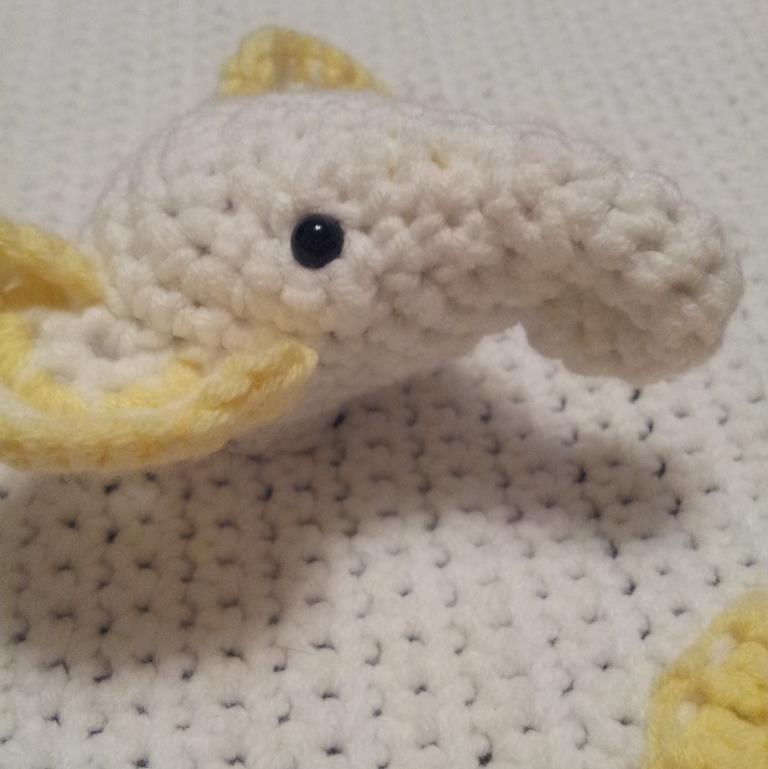 Yes, but what about the blanket?
The blanket is worked in simple single crochet with a contrasting single crochet border. I have supplied instructions for three circles to embellish the blanket with, but you can use stars (here is a simple and beautiful pattern by a foothill home companion) or hearts…you can make the blanket multi-coloured or multi-stitched…
The world is your oyster!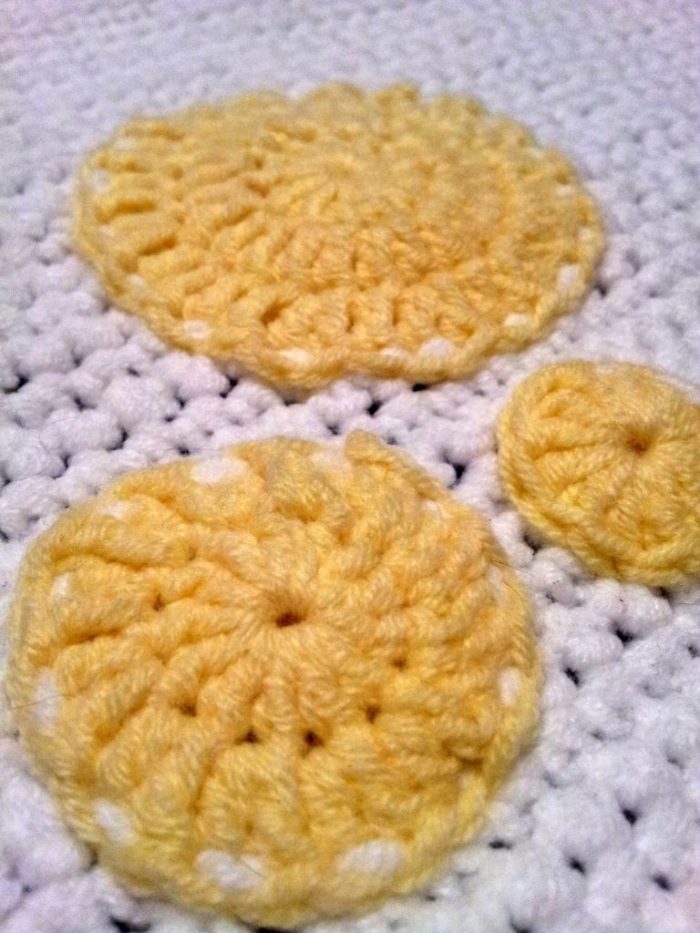 Materials
5.5 mm crochet hook for the blanket
4.0 mm crochet hook for Grace's head
Double-knit yarn in 2 colours – a 50 g ball should be sufficient for the blanket and the head. And a few meters will be enough for the border and the ears.
Yarn needle
Stuffing
2 Safety eyes/buttons/yarn for embroidering eyes
Crochet Elephant Comfort Blanket Pattern
Sharing is caring, so feel free to spread the word and make as many of these blankies as you like. BUT I ask that you credit me as and when you make anything using this pattern (even if you modify it).
Please do not copy or reproduce the actual pattern.
One last thing: I LOVE to see the items people make from my patterns, so pretty pretty please share some photos with me when you're done. You can either add a project to the Ravelry pattern or share a photo with me on Facebook.
Related Free Crochet Patterns

Remember to subscribe to my newsletter if you would like to be kept in the loop. You can also like my Facebook page or follow me on Bloglovin or Google+.
Happy Hooking!