Today is I Love Yarn Day! And because I DO love yarn (so very, very much), I thought I would share some of my favourite yarns with you.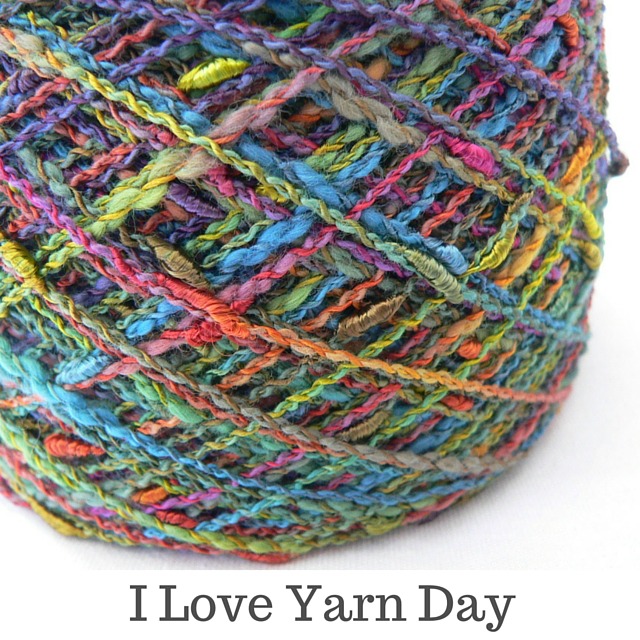 Before I do, though, I would like to tell you that the Craft Yarn Council is hosting a competition to celebrate I Love Yarn Day. The competition runs until the 24th of October 2015 and you can find out how to enter HERE.

Craftsy is also offering up to 60% off on their yarns (HERE) and their online classes (HERE) for the entire weekend (affiliate links).
Some of My Favourite Yarns
I have used so many gorgeous yarns and there are so many more that I have never even seen (and probably never will). I am a creature of habit and I tend to get stuck with a specific yarn for a while before moving on the next one. Moving on does not mean that I have gotten over my love-affair with a specific yarn, though. It just means that I am broadening my horizons.
Below I have listed some of my favourite yarns. I would love for you to join in and tell me which ones you like (and why).
Blue Heron Yarns
Blue Heron Yarns are amazing! This specific skein is a Cotton Rayon Seed yarn. Pictured here (and in the photo at the start of this post) is the Mossy Place colourway. I also have a skein of Day Lily that I received from a very good friend of mine. You can find the yarn HERE.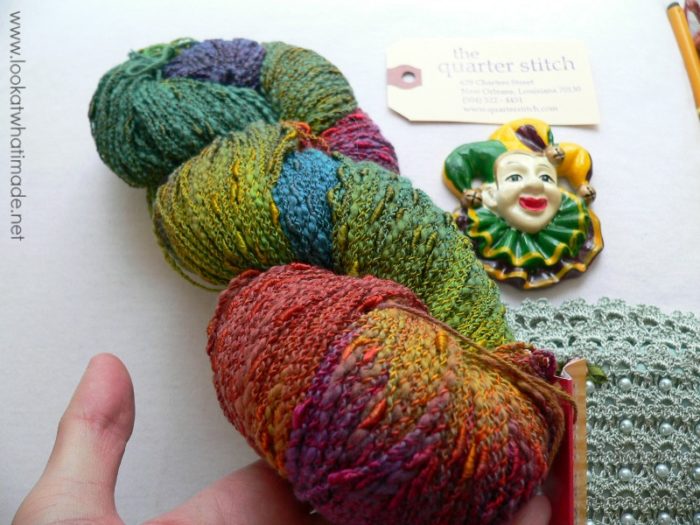 Scheepjes Stonewashed XL
This yarn remains my all-time favourite. If I could only use one yarn for the rest of my life it would be Stonewashed XL. I used this yarn for Sophie's Universe (Part 8 pictured here), my Cable Stitch Basket, Esme's Winter Cottage, and Xandi's Manghan.
You can find this yarn on Scheepjeswol.com (NL), or Deramores.com and Wool Warehouse (Internationally).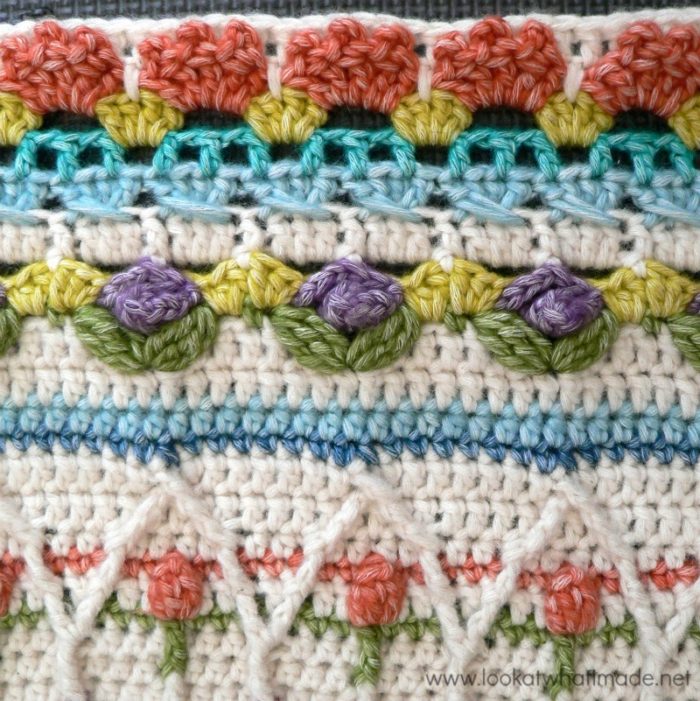 Drops Paris Cotton
I LOVE Drops Paris Cotton. I make sure that I always have one skein in each shade (you know…just in case). The yarn does split a lot, but ever since I started using the Clover Amour
hooks I have a lot less issues with splitting.
I used this yarn for most of the photo tutorials for the Block a Week CAL last year. You can buy this yarn from Wool Warehouse.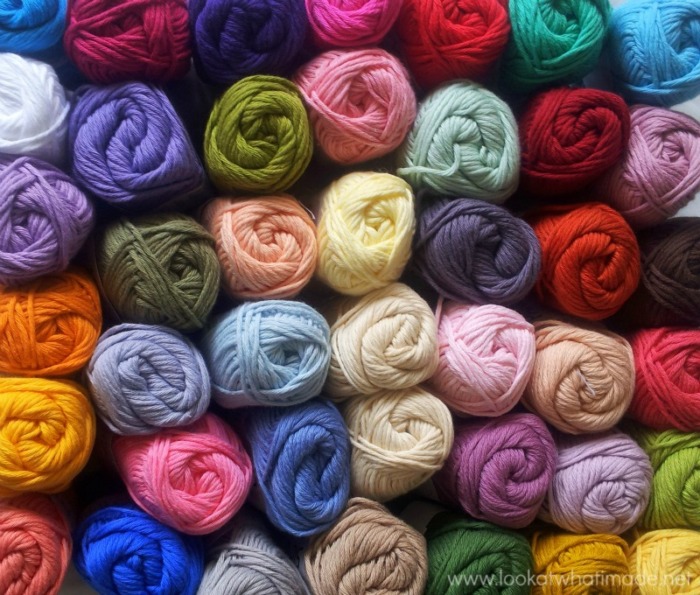 Scheepjes Colour Crafter
This yarn is so soft and the colours are vibrant and gorgeous! I am currently making my first blanket with it and I love how it works up. You can see some of my progress photos HERE.
You can find this yarn on Scheepjeswol.com (NL), or Deramores.com and Wool Warehouse (Internationally).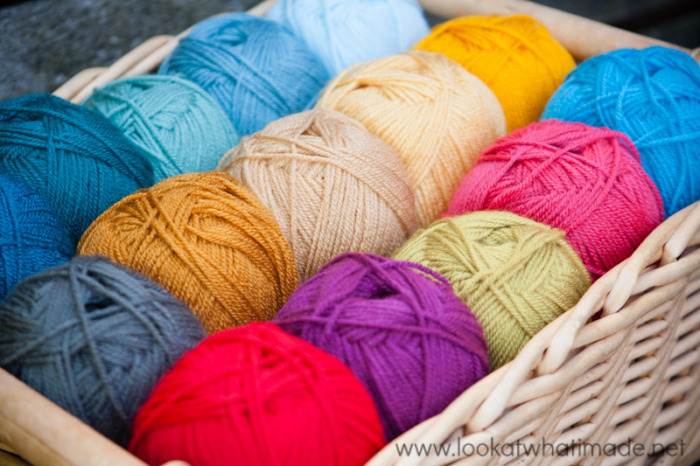 Plump
Ah…Plump! I love this yarn so very much!! My friend Lynnette gave me some of this yarn earlier this year. It is absolutely gorgeous and I am almost afraid to use it. I keep thinking that I need to save it for a special project, but if I keep saving it, I might never use it, so I have decided to just go ahead and make something. Anything. What would you make?
You can buy the yarn from Mrs. Moon HERE.
Scheepjes Merino Soft
Lovely, squishy loveliness. This is the first yarn I have encountered that physically forces me to relax! The yarn is so soft! It just glides through your fingers. So much so, in fact, that I have had to change my tension and grip when I work with it. I almost feel as if I need to stick my pinky up in the air as if I am drinking tea with the queen. If you try it, you'll know what I mean. You cannot rush with this yarn. Delicate grip, delicate stitching.
You can find this yarn on Scheepjeswol.com (NL), or Deramores.com and Wool Warehouse (Internationally).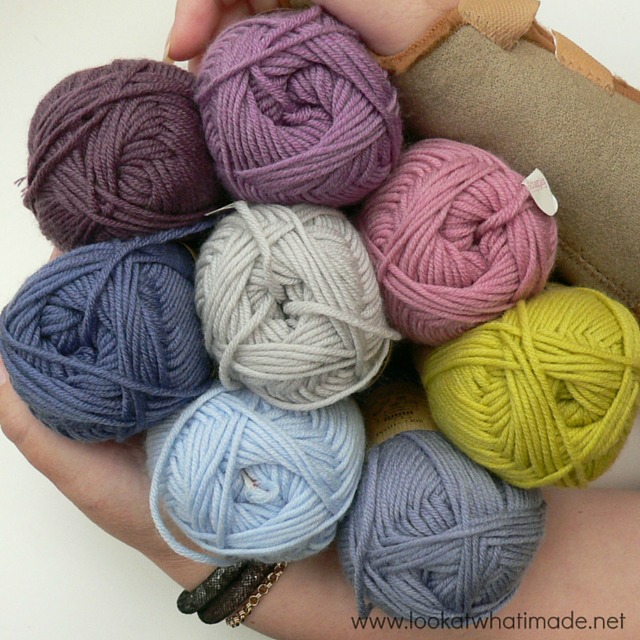 Devon Sun Yarns
The last yarn on my list (for now) is Devon Sun Yarns. Each skein is hand dyed and unique. I especially love Daisy's Instagram Feed, which is always full of beautiful yarny photos.
I will be doing a Yarn Retreat with Daisy on the first weekend in November. There are still spaces (one twin room and one single room), so if you live in the UK and would like to attend, you still have time to book.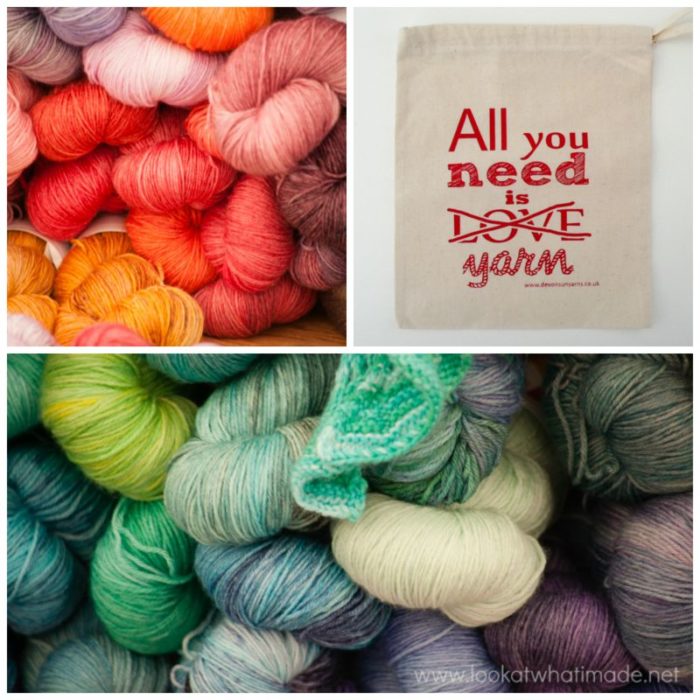 Now that I have shown you my favourite yarns, it's your turn. What is your favourite yarn and why? And which yarn would you buy if money wasn't an object?

This blog post contains affiliate links. I only link to products I personally use or would use.  All opinions are my own.