I am enjoying my crochet seaside rendezvous so much! (Yes, I am listening to Queen tonight!) My blanket is growing quickly and I am almost sorry to near the end of it. The colours are calming and the stitch repeat is easy without being boring. If this is the first you've heard of this project, remember to have a look at the Colours and Yarn, and the Bright Beach Huts.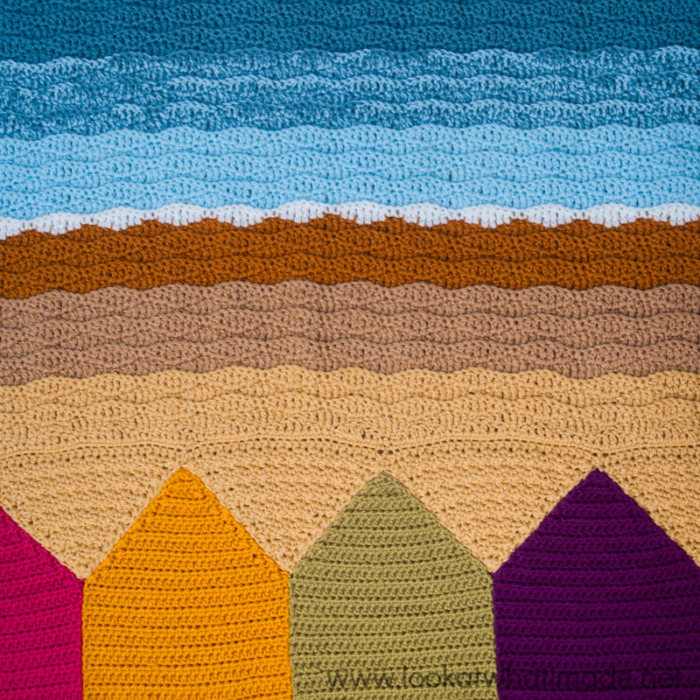 The sandy 'pebbles' between the beach huts have now spilled into an undulating beach with relaxed waves created by working in the back loop only on alternate rows.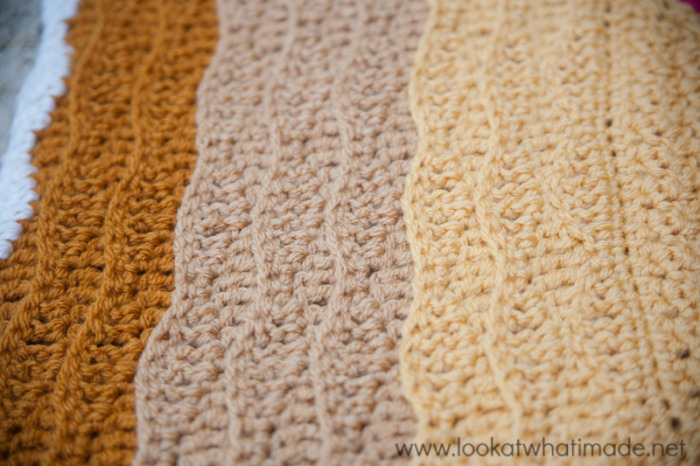 I wasn't sure about using the white where the sea meets the land, but I am so pleased that I did!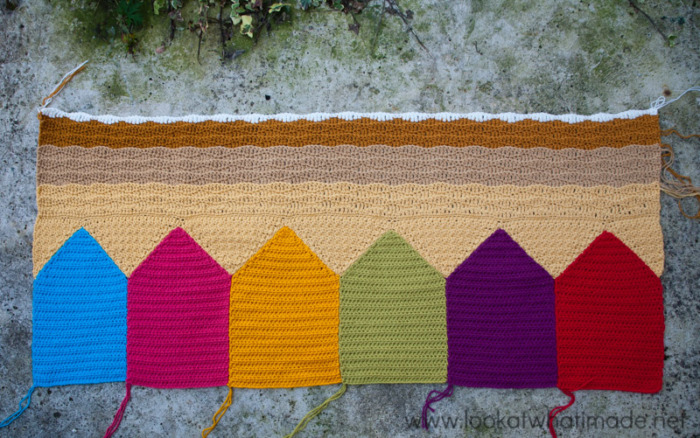 I think it breaks up the beach and the sea really nicely, this little white breaker.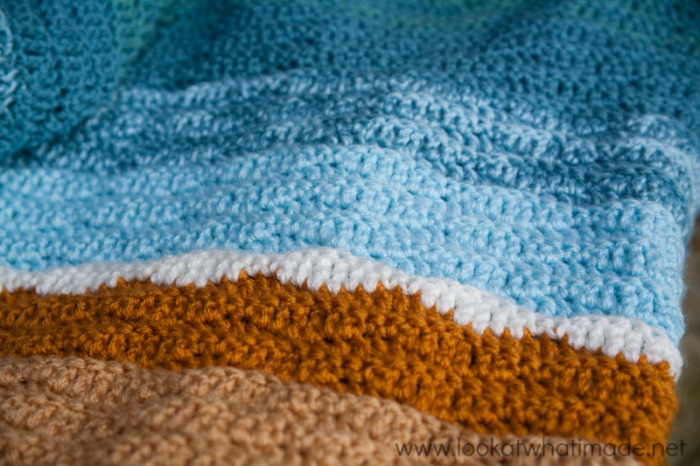 And the blues! The many beautiful blues!!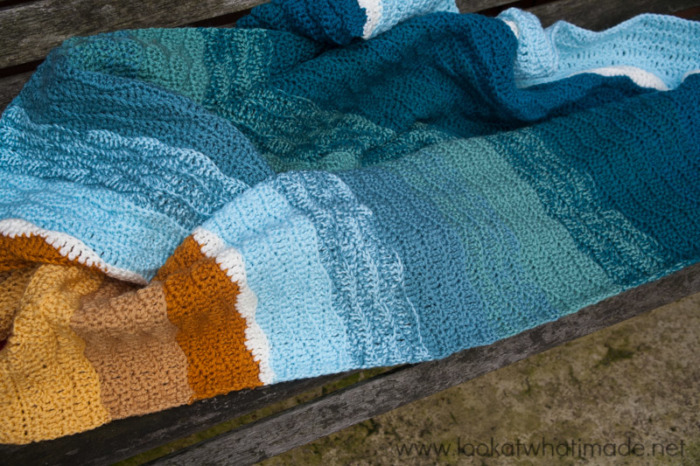 Over the next week I will be finishing my blanket so remember to check back next week to see what it looks like!
You can find the Colour Crafter I am using on Scheepjeswol.com (NL), or Deramores.com and Wool Warehouse (Internationally). If you already have some of the yarn and you've made something with it, please share it on Instagram using #Scheepjes #Colourcrafter.

This blog post contains affiliate links. I only link to products I personally use or would use.  All opinions are my own.