Heehee, I have been waiting a long time to show you my Rainbow Ubuntu and now the time has come!  If you have been following my photo tutorials for Ubuntu, you will have seen that I have been using a different colour for each round (apart from when I made the Banksia Border).  By doing this, you are better able to see and interpret stitches and stitch placement as you work your way through the pattern.  In essence (and theory), this should help you 'read' the stitches if you have a question about a part I have not included a landmark or tips for.  This is one of the reasons I like using many different colours when I design.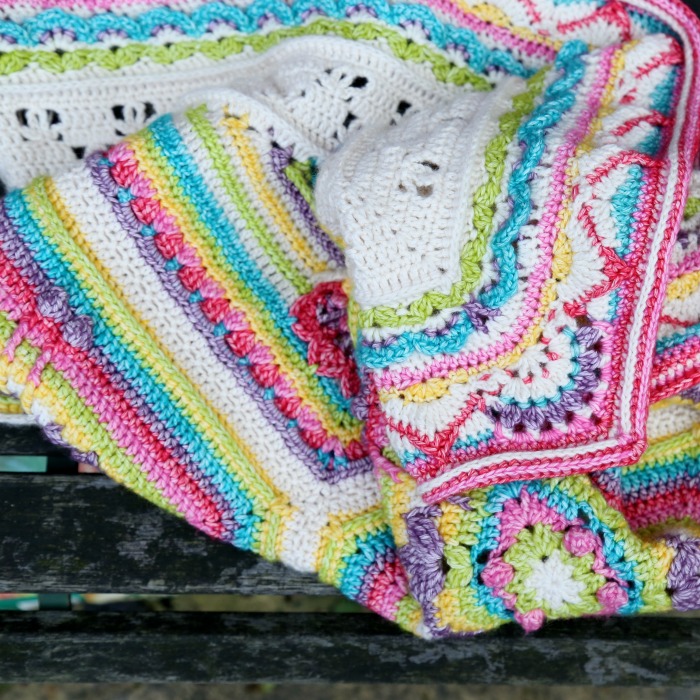 Changing colours often can be a bit visually overwhelming, though.  Some designs, like Charlotte's Dream and Ubuntu, benefit from large blocks of colour, making for a bolder, calmer visual.  Even so, I find it fascinating to see how the whole look of a design can change when we alter which colours we use and how/where we use them.  Doing a Rainbow version of Ubuntu for the photos has given me an excellent opportunity to satisfy this curiosity.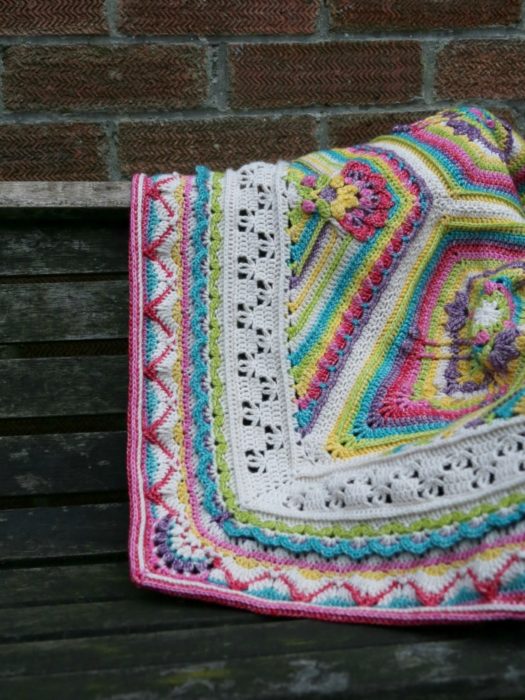 I was not at all sure that the Rainbow Ubuntu would have the same feel as the 'official' three… and it doesn't.  It feels completely different and utterly wonderful.  Where the official blankets feel calm and bold, the rainbow one feels playful and joyous.  Where the other three feel like ladies dressed in their best frocks, waiting for their dance cards to fill, this one feels like skipping through wet grass with my dress hiked up above my knees.  Oh dear, someone has been reading too many period dramas!
Not only does this Rainbow Version echo the 'Be Someone's Rainbow' message on the button, but it also celebrates my motherland as the Rainbow Nation and the heart and soul of Ubuntu.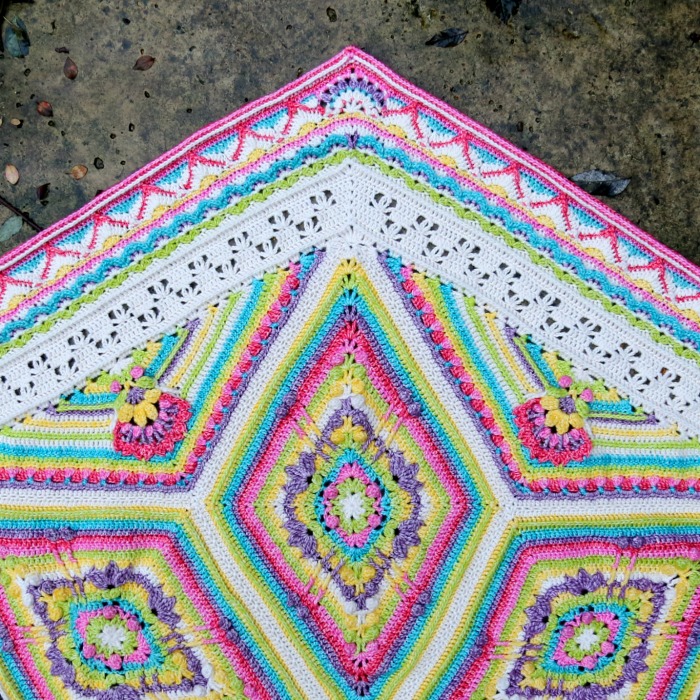 If you would like to make the Rainbow Version, you will be pleased to know that the colours have been worked out in such a way that it can be created using the Stonewashed Medium Kit (see Resources below) and the suggested hook size for the medium kit (or size needed to obtain gauge).
You will probably find it helpful to print out the printable bookmark for the CAL so that you can identify your colours easily.  I have had this bookmark on my desk since the CAL started, and I refer to it often.  You will also find the list of colours to use for each round under Resources below.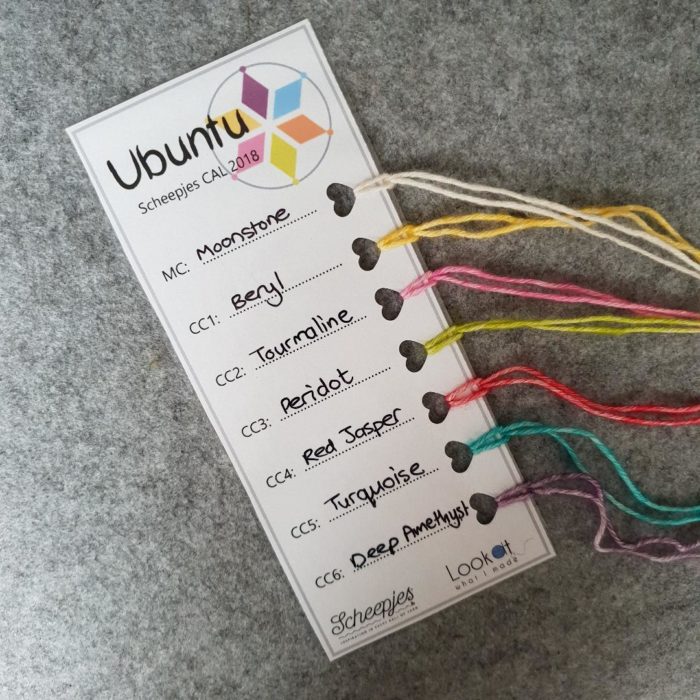 You will find all the links and information you need under 'Resources' below.  If you have stumbled on this post accidentally and don't know what Ubuntu is, you can read more about it HERE (Information) and HERE (Concept). 
---
Resources
---
Rainbow Ubuntu Photos Per Part
I've attached a quick gallery overview of the Rainbow Ubuntu at the end of each part.  You can click on the relevant image to enlarge it.  I will add the last two parts as they are released.
I sincerely hope that you have enjoyed/will enjoy this journey with me!

This blog post contains affiliate links. I only link to products I personally use or would use.  All opinions are my own.