The pattern for this Elephant Amish Puzzle Ball is based on the original Crochet Amish Puzzle Ball and is part of my Amigurumi Amish Puzzle Animal series (Amamani for short).  The puzzle consists of 3 segments (or rings) that have to be assembled to form the Elephant.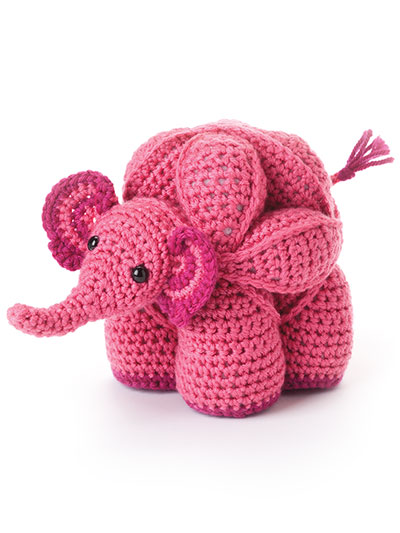 Update July 2014:  This pattern is no longer available as a stand-alone pattern.  Instead you can find it in my book, 'Amamani Puzzle Balls'.  The book is available from Annie's, Amazon.com and Amazon.co.uk.  
Annie's also has a really cute video that demonstrates how the segments fit together to form the animals.  You can see that HERE.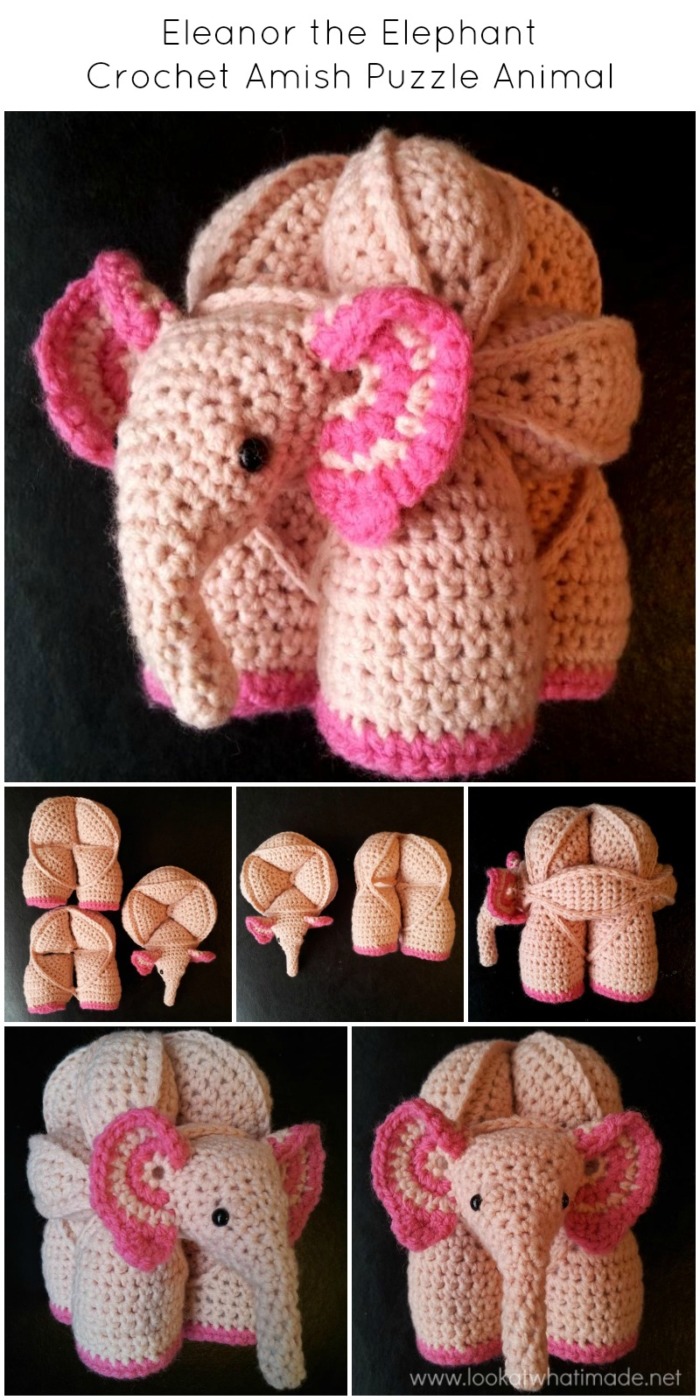 I would like to thank 3 of my superstar testers for testing the crochet elephant puzzle pattern for me:
Marjolein de Vries
Julia Szegedi
Pam Perkins
Related Puzzle Patterns
Related Free Elephant Patterns
Remember to subscribe to my Weekly Newsletter if you would like to be kept in the loop. You can also like myFacebook page or follow me on Bloglovin, Google+, Pinterest, Twitter, or Instagram.
Happy Hooking!