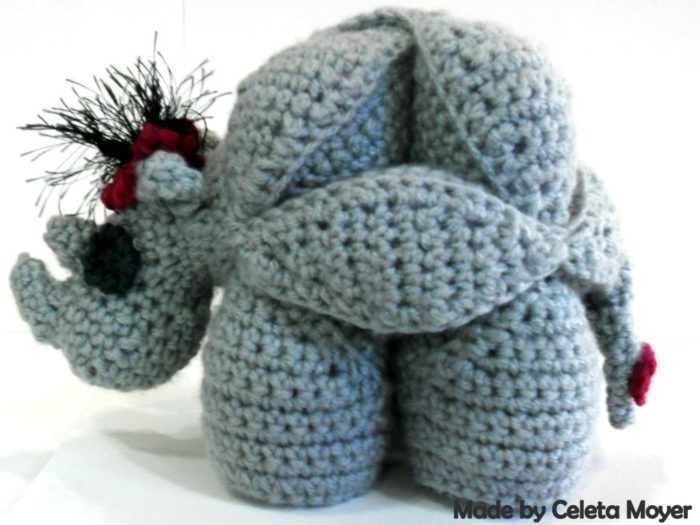 Rhinosaur Puzzle Fascinator and Bow
Just a few words before I share Celeta's pattern with you…
Celeta was one of my testers for the Crochet Rhinosaur Amamani and she came up with this too cute fascinator and bow for her Rhinosaur, Ruby.
She kindly agreed to let me share her pattern here with you.  Thank you, Celeta!
I am in love with the little accessories.  Every time I look at a photo of Ruby, I smile.  So if you want to jazz up your little Rhinosaur (or any other amigurumi creature, for that matter), here's Celeta's pattern.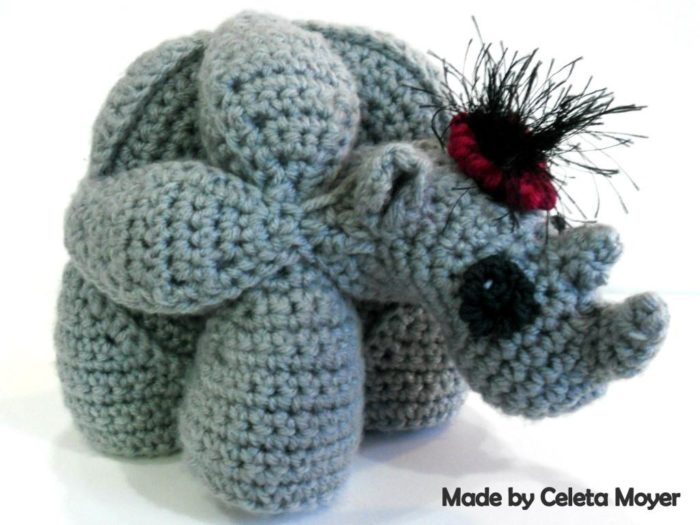 Rhinosaur Puzzle
Fascinator and Bow Pattern
by Celeta Moyer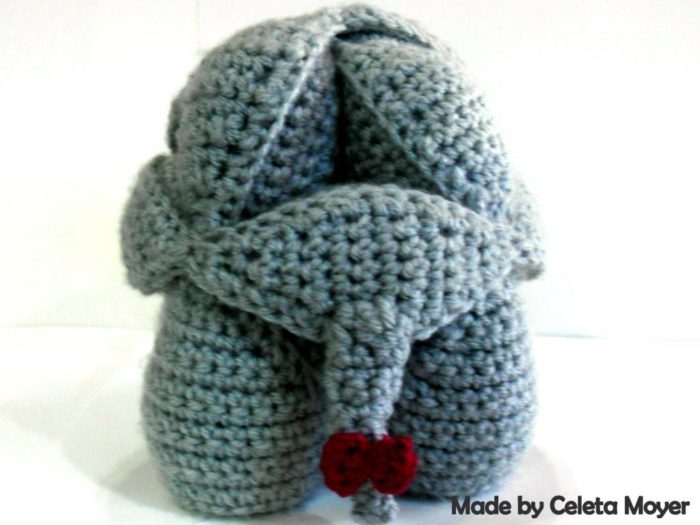 BOW
(use any size yarn with a hook that works for you)
I used worsted weight scrap yarn with an E hook (3.5 mm)
Finished size:  1" across
Into a magic ring:  Ch2, 3 hdc, ch 2, sl st in ring, Ch2, 3 hdc, ch 2, sl st in ring, finish off. Pull ring tight. Create the centre of the bow by wrapping the ends around centre then tying off. Use ends to sew the bow on to the tail.
This can be made larger by using dc or tr instead of hdc.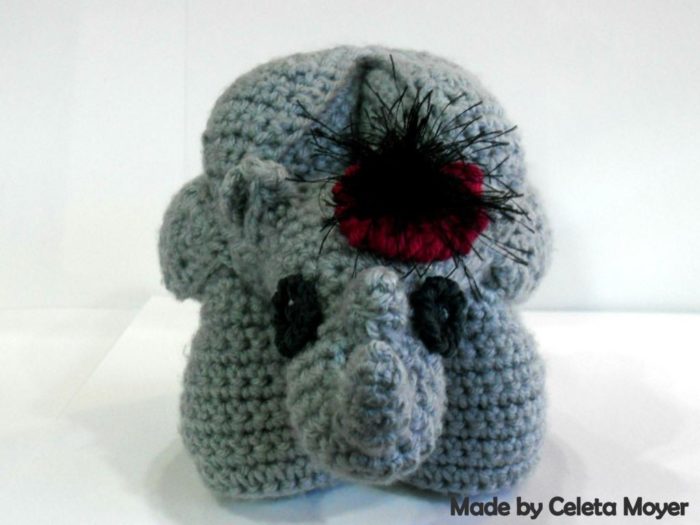 FASCINATOR
I used worsted weight yarn and F hook (3.75 mm/4 mm)……doesn't matter much
Scrap of eyelash yarn
Finished size:  about 1.5″ diameter
Into a magic ring:  Ch 2, 15-18 dc in ring.  Join with sl st to top of ch 2.
Ch 1, crab st (reverse single crochet – see tutorial here) into each dc.  Sl st into the 1st st and finish off.
Using eyelash yarn, ch 2 or 3 inches and fasten off.  Sew it to the top of the fascinator (kind of in a circle).
And there you have it.
A teeny tiny bow and fascinator fit for any crochet creature!
xxx  dedri