As the year draws to an end, I would like to wish you all a Merry Christmas and a wonderful, blessed 2016! This last year has been an amazing crochet journey, and I have made some wonderful new friends. Jenny and I would like to thank you for following the blog and sharing/liking/commenting on the things we share.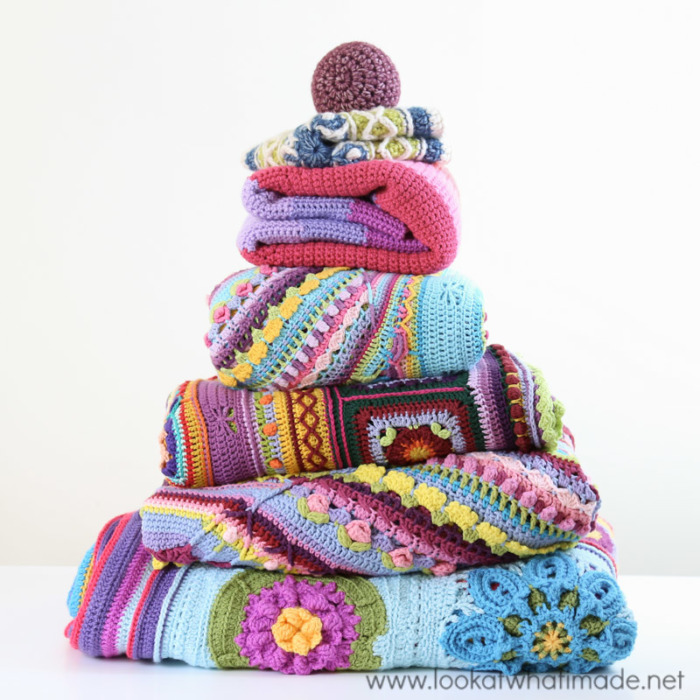 Crochet Christmas Tree
This 'crochet blanket Christmas tree' is a celebration of my crafty year. I really wanted to take some nice photos of it for this post. One nice photo, actually, but it ended up being a bit of an adventure, this photo-taking business, and there were so many photos that I couldn't just choose one.
The first time I tried to take photos, Xander decided to photo-bomb them. Just look at that face!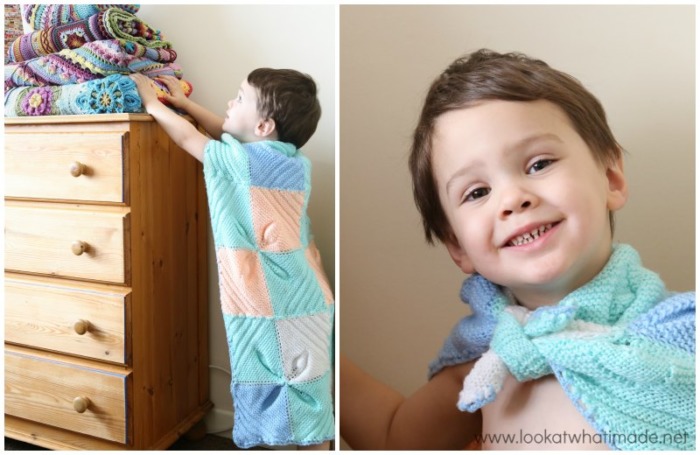 You will notice that he is wearing a knitted blanket as a cape (inside-out)!! It was a gift and he loves it :)
Apart from the cheeky photos above, the 'photo session' proved unfruitful (I am still getting used to my new Canon 6D, which I LOVE). So yesterday I thought I would give it another go and I am pretty pleased with the final photos.
Below you will see (from top to bottom): Crochet ball (tutorial will be available on Craftsy next week), Esme's Winter Cottage, Ten-Stitch Crochet Blanket, Sophie's Universe (Small), Sophie's Universe (Small) by Esther Dijkstra from It's All in a Nutshell, Sophie's Universe (Medium), and the Block a Week Blanket from last year.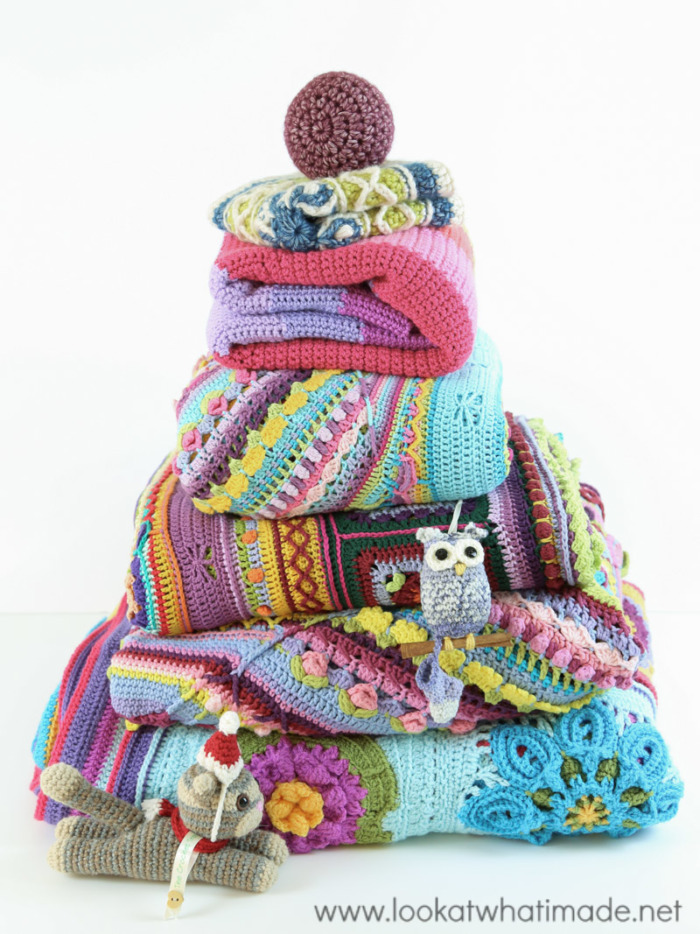 Mr Lookatwhatimade's blanket is not in the pile, because he hasn't finished it yet. My Manghan isn't in the pile, because I can't find it (I think Xander hid it somewhere 'safe'). And Summer in Swanage is also missing, because the mini-me's were sitting under it and wouldn't let me take it.
The little owl was a gift from my friend Alison Livesey from The Crochet Tree by Alison Livesey.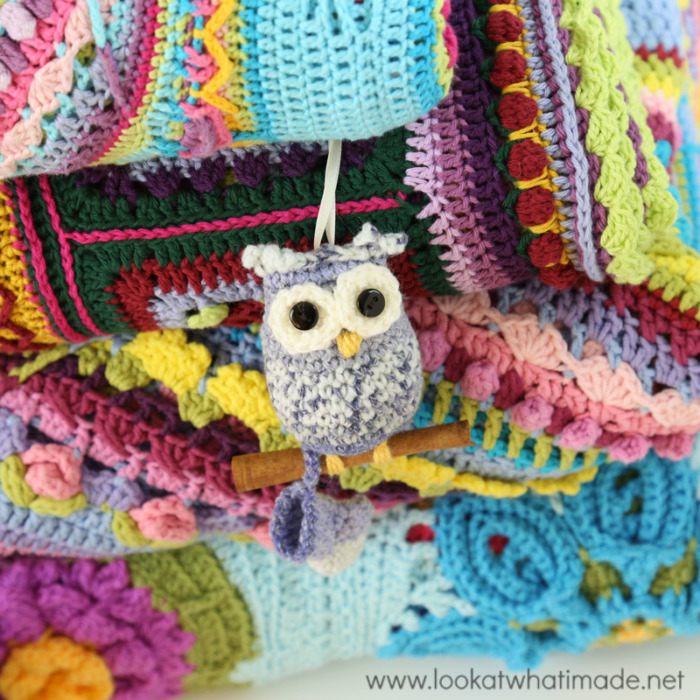 She also made the Christmas Cat. She showed me a little cat like it (without the Christmassy bits) when we met up at the Yarn Retreat in November and I begged her to make me one.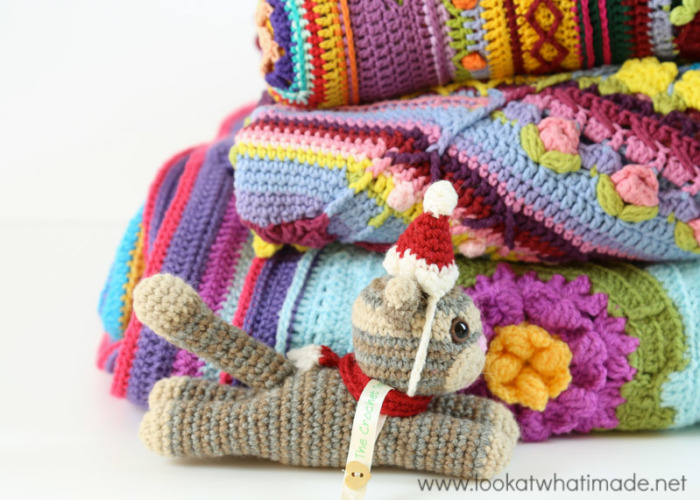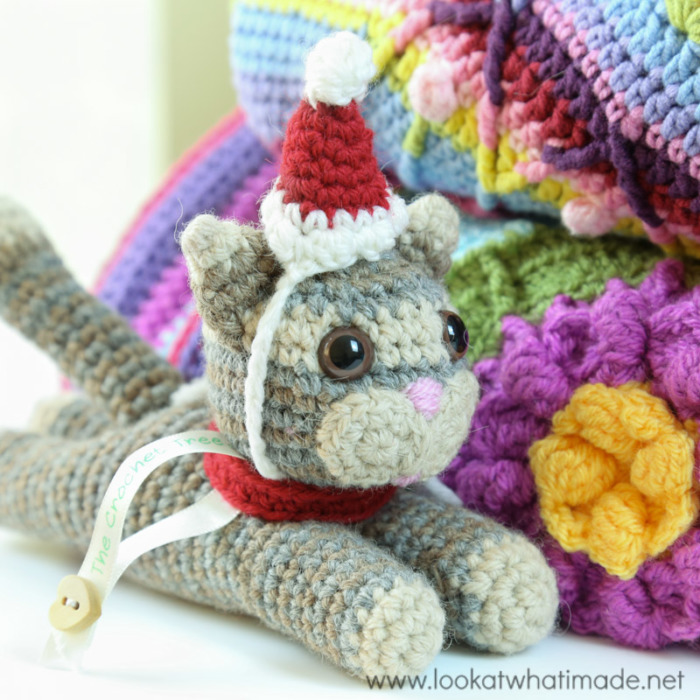 Alison doesn't sell online. She prefers the personal interaction of selling at a market. Her stalls are always festive and beautiful. If you would like to find out more about Alison and her crochet pieces, please visit her Facebook Page. There's a really cute Sleigh and Reindeer set on there!
Before I go, and while we're talking cats, I just have to share one more photo with you. Kettle the cat decided to photo-bomb my second attempt at taking the photos and I couldn't resist including him in this post.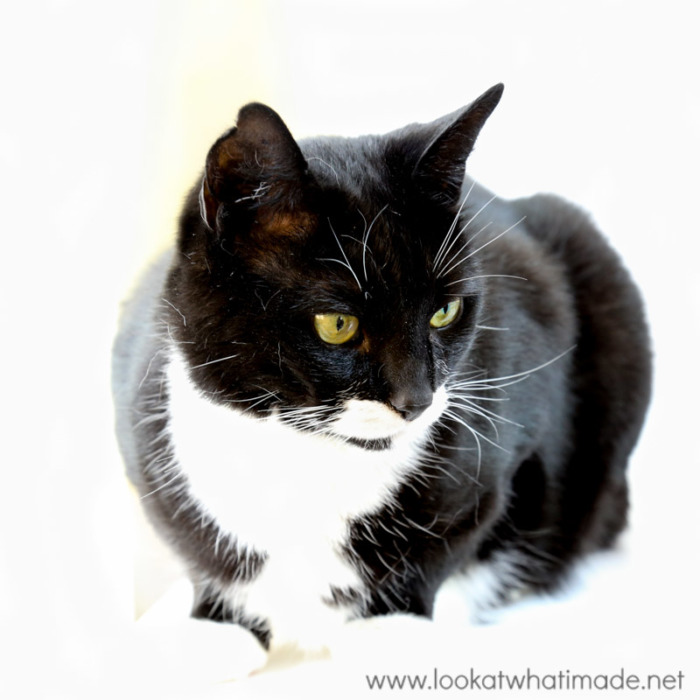 Have a wonderful festive time! If you are blessed enough to be able to share this time with family and friends, make the most of it! If you are far away from your family (like us), be good to yourself and treat yourself to an awesome present!!

This blog post contains affiliate links. I only link to products I personally use or would use.  All opinions are my own.