Crochet balls are incredibly versatile. You can make them tiny to use as beads for necklaces, or really big to use as pouffes. You can make small balls and large balls, heads for animals and tummies for teddies, Christmas baubles and accent pieces… Anything spherical your incredible mind can dream up.
If you saw my Christmas Tree last week, you will have seen that it was topped with one of these crochet balls.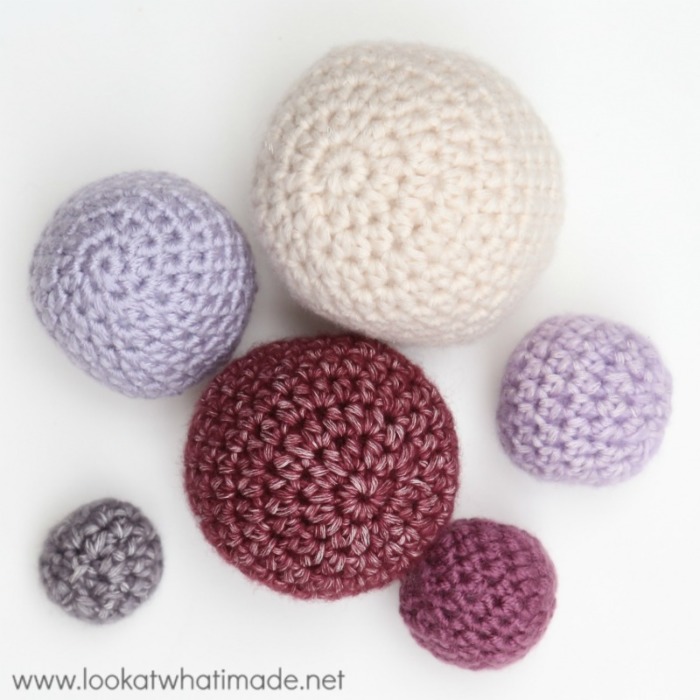 Usually changing the size of a crochet sphere can be a bit tricky. The bigger it gets, the more maths go into making it round instead of oval.
When I was working on Big Hook Rag Crochet, I figured out a way to keep the instructions the same, regardless of how big or small you want your balls to be. The secret is really simple: use hdc stitches!
I have written a free pattern for these Crochet Balls. The pattern tells you how to make small crochet balls in 4 different sizes. It also explains how to create a ball of any size.
Handy Hint
If you want to make balls with dark yarn, use scraps of black (or dark) t-shirt fabric to stuff you balls. Using dark stuffing like this will make the stuffing less visible. Alternatively you can use 'Stuffing Bombs'. Keep in mind that using cut-up fabric can give you a slightly warped ball if you don't stuff your crochet ball well.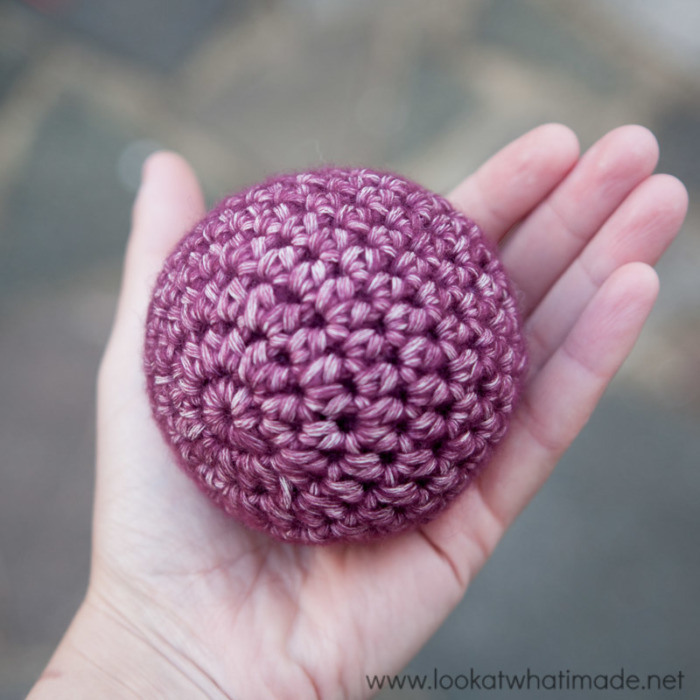 Crochet Ball Room Freshener
I am using my crochet balls as a pretty Room Freshener/Stress Reliever.
I made 5 balls: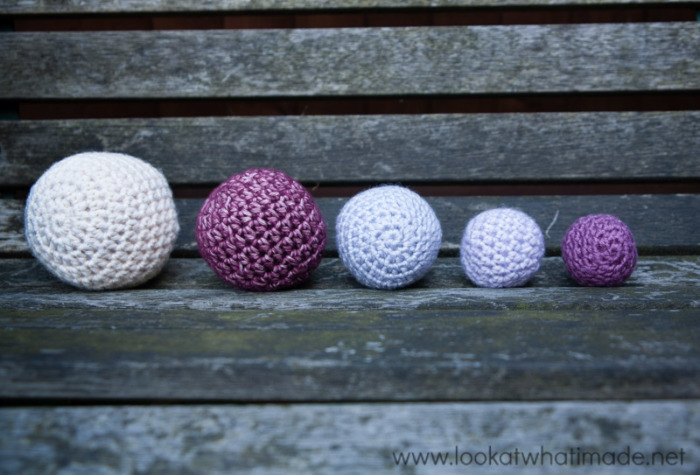 I spritzed them with a mixture of water, vodka, and Breathe Easier essential oil (by Edens Garden). (I use 1/2 cup of water, 1 tbsp of vodka and 20-30 drops of essential oil to make the spray.)
Once properly spritzed (and dried), I placed the balls in a glass vase that lives next to my computer. When I am working on new posts (and while I wait for my computer to respond to whatever I have asked it to do), I sometimes take one of the balls out and play with it for a bit. I love how the clean scent and the feel of the soft yarn calms me right down when I am frustrated with slow internet speed or an unresponsive website :)
I find that I have to re-spritz the balls about once a week to once every two weeks (depending on how lazy I am). We do also use an Essential Oil Diffuser, so sometimes I will just hold the balls over the steam for a bit to 'refresh' them.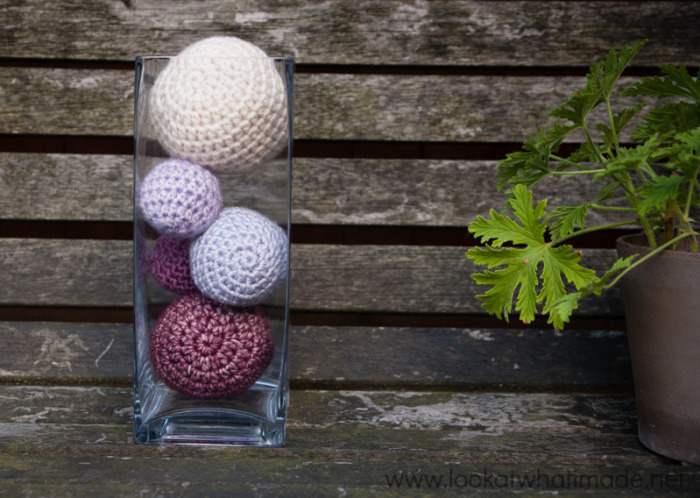 Single Crochet Balls
Hdc's are great for creating crochet balls, but if you are making stuffed toys, you might want to use a more dense stitch like single crochet. My go-to source for single crochet balls is Ms Premise-Conclusion. Her balls are very aptly called 'Ideal Crochet Spheres'. She also has an amazing tool for creating personalized spheres (in other words, spheres of any size). You just bob your numbers into the supplied tool and it magically creates a pattern for you.

This blog post contains affiliate links. I only link to products I personally use or would use.  All opinions are my own.