Do you ever finish a stuffed crochet project only to realize that you can see stuffing through your stitches? Maybe the yarn you used was a little bit too thin, or your hook was too large. Maybe your tension was off? Either way, it sucks!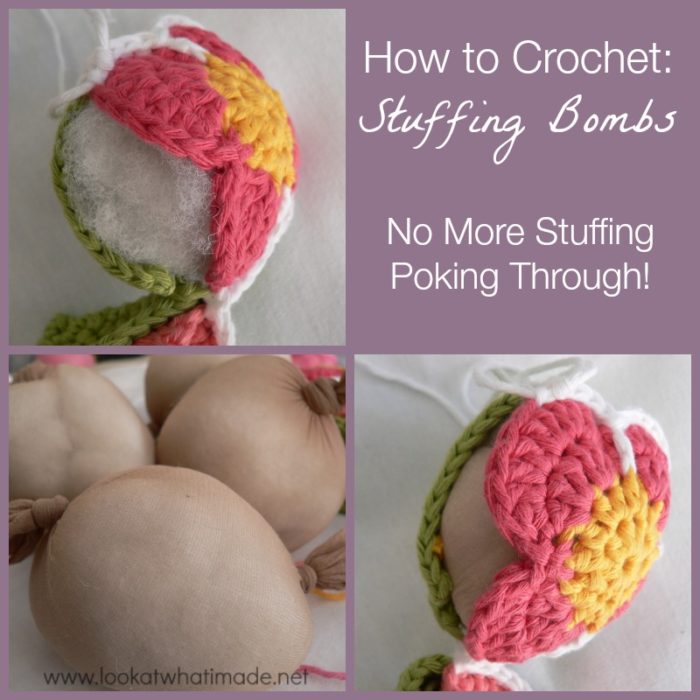 What do you usually do about it? Frog? Bin? I use stuffing bombs!
I use stuffing bombs even when my tension is spot-on and my stitches are beautifully tight. Stuffed pieces tend to "relax" with use/play (unless you use cotton) and I like knowing that I won't have peeking-stuffing issues a month or two down the line. I wish I had started doing this way back because the toys I made for my boys five years ago (like the Little Blue Crochet Car and the Crochet Digger Loader) are now well and truly loved up and stretchy.
Stuffing bombs are particularly useful when stuffing items that use longer stitches (like hdc and dc), or when making black toys. They won't fix "holey" work, but they will certainly prevent the stuffing from poking out and will make it far less visible.
How to Make Stuffing Bombs
You Will Need:
Pantyhose
Scissors
Stuffing
Scale (Optional)
Instructions
Stuff your amigurumi/ball/stuffie until you are happy with the amount of filling.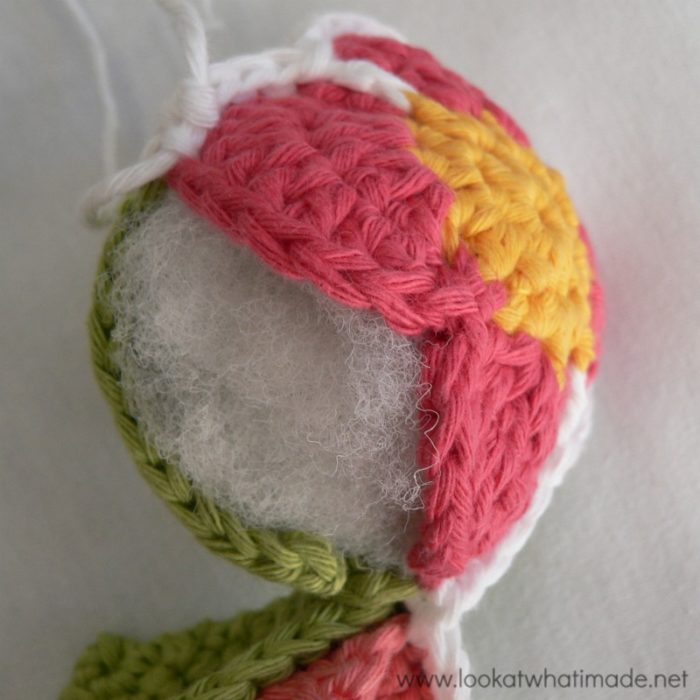 Remove the stuffing. If you are stuffing a few similar-sized items, weigh the stuffing and then weigh out equal amounts for each of the parts you will be stuffing.
Take some pantyhose and cut them into 10cm/4″ strips (sufficient for an item of roughly 7.5cm/3″ in diameter). If you want to stuff a larger piece, simply cut longer strips. You can always cut the excess off later.
Knot the strip of pantyhose on one end, insert the stuffing, and knot it on the other end. These stuffing bombs remind me of the mothballs my grannies used to tie up in pantyhose and hang in their closets. They make me shudder a tiny little bit.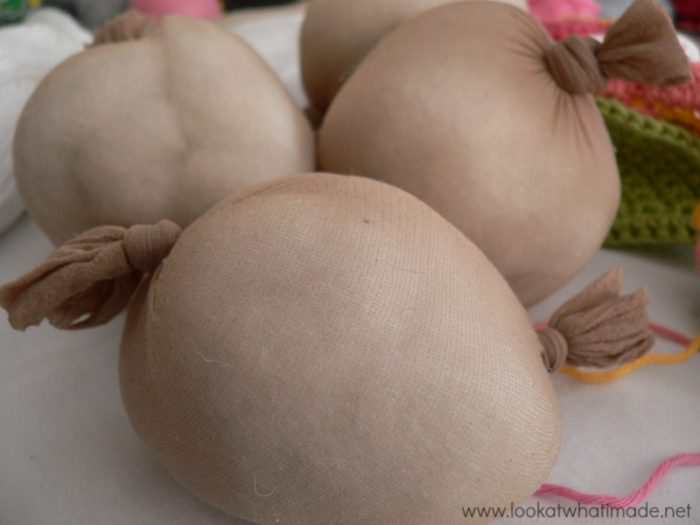 Place this stuffing bomb back into your "creation" before sewing/crocheting it shut.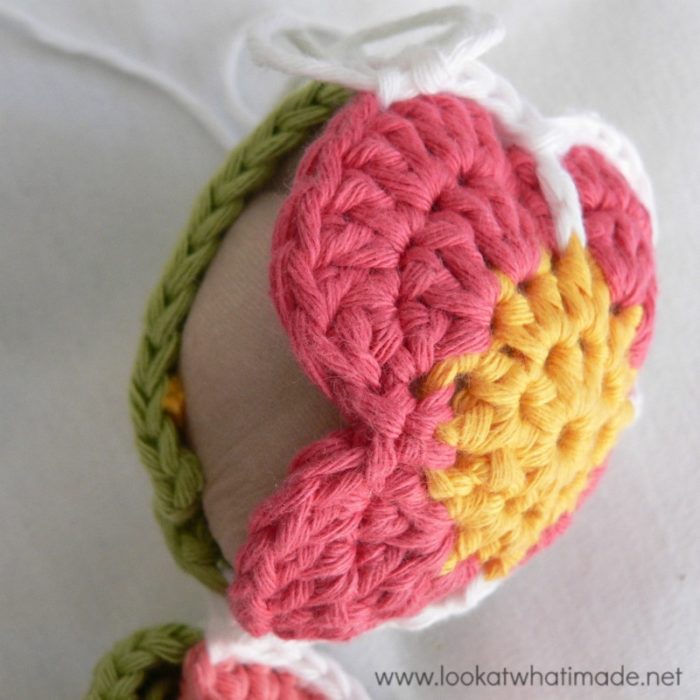 Tips
Keep in mind that the knots on the pantyhose will take up a little bit of room, so be careful not to overstuff.
When choosing which pantyhose to use, try and match it to your project. I don't mean that you have to use pink pantyhose for pink items and blue for blue, but don't use black pantyhose for white items and don't use white for black, if that makes sense.
I generally use light pantyhose for light items, tan ones for medium ones, and black ones for dark items.
Unfortunately, Stuffing Bombs don't work well for teeny tiny things like the legs on Meimei the Baby Elephant, or very sculptured pieces like the heads of my Amamani Puzzle Animals.
But they are great for stuffing chunky items like the Amish Puzzle Ball, the Star Ball, or the Flower Puzzle Ball (used in the photos above), or simple things like these Super Quick Easter Chicks.

This blog post contains affiliate links. I only link to products I personally use or would use.  All opinions are my own.