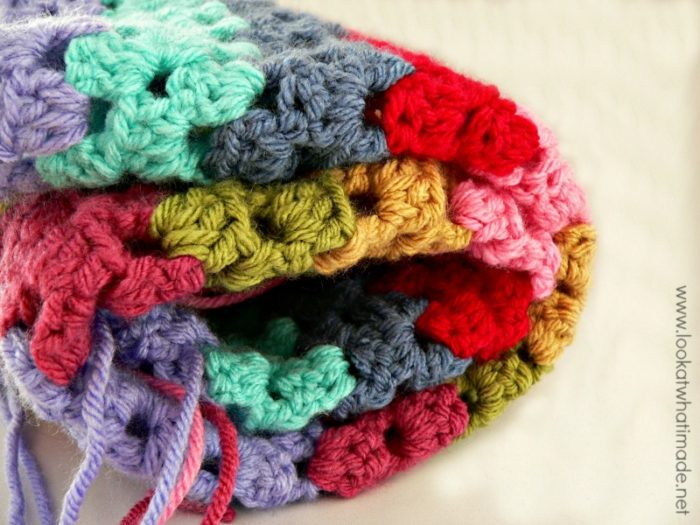 My husband is a complete beginner crocheter and he is working on his first project: a Giant Granny Square blanket. He has been a gem about letting me share his progress with you and although he is vocal about his embarrassment, I know that he is secretly pleased about your encouraging comments.
His blanket is halfway done now, so I have decided that I have given him enough time to get used to being "shared" sneakily on Social Media. I will now share his progress more publicly (provided that he gives me permission, of course).
This is Christiaan (Mr. Lookatwhatimade). Don't drool too much!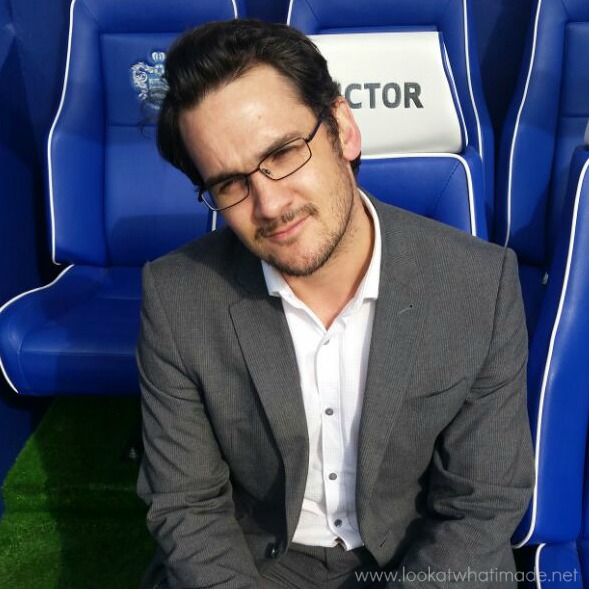 In August 2014 I taught him how to crochet using Petals to Picots' Granny Square Pattern, a Pony crochet hook, and Stylecraft Special Dk yarn (didn't want him wasting my expensive yarn if he tanked)! Plus, I have a tonne of Stylecraft left from the Block a Week CAL last year.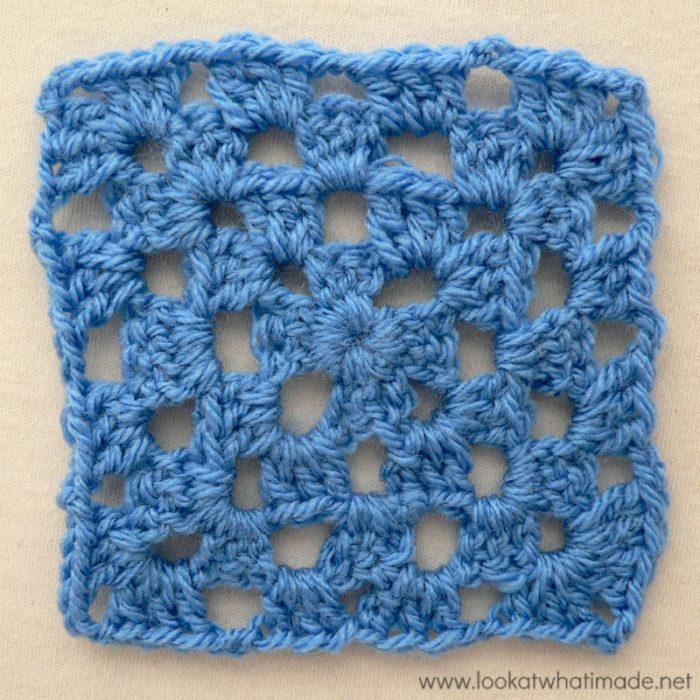 To my amazement he didn't only manage it, but managed it well. True that crochet granny squares are the best thing for beginners to learn on, but his tension was spot-on from the get-go.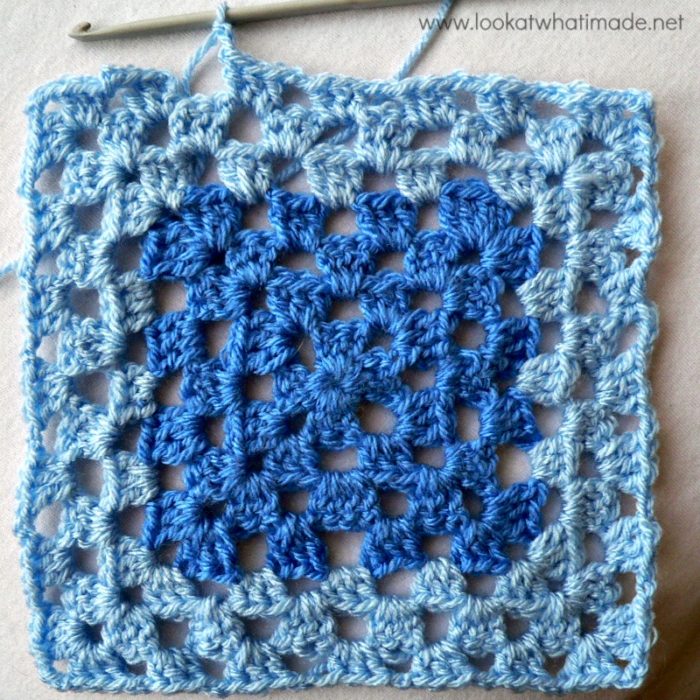 What we soon realized is that the pattern, although perfect for granny squares, buckled when he tried using it for a continuous giant granny square blanket. That is most probably a case of "user error". So I went and undid one of my granny's granny squares and followed her pattern for his giant granny blanket.
I also bought him his own stash of Stylecraft Special Chunky from Deramores. This was the last progress photo I took. He has since added 2 more coloured bands (so 6 rounds in total).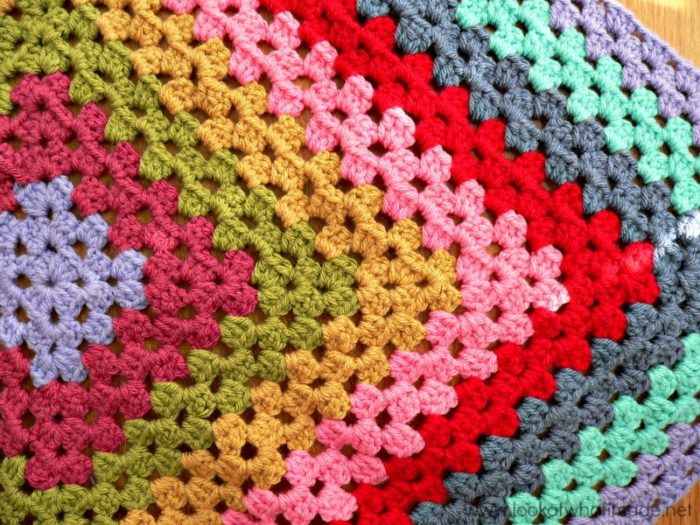 Once I could see that it wasn't just a fad and he would actually continue with his blanket, I (most graciously) allowed him to use one of my Clover Amour Crochet Hooks
(currently on special at 40% off).
Here you can see him casually hooking away while watching sport and drinking beer (to reinforce his masculinity). Don't you just love the Ninja Turtles pajama trousers the boys got him for Christmas?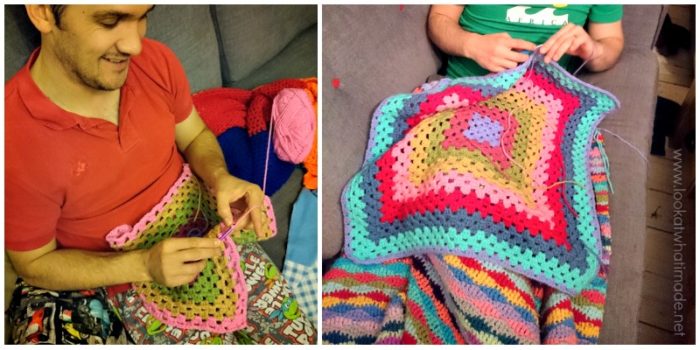 The tatty Rainbow blanket bundled up in the first photo was one of the very first things I crocheted using Hayfield Bonus Dk yarn. I can remember how horrified both of us were at me spending £10 on yarn (we were flat broke at the time). I made it for Number 2 (Jaco) and it is well-loved, well-used, and well-pilled.
The blanket over his lap in the second photo is my Lazy Waves blanket, made with Stylecraft Special Dk. (Personally I prefer the Stylecraft to the Hayfield, because it feels nicer – and it is cheaper as well.) The Lazy Waves blanket is visible in the background of most of our casual family photos because it is USED. ALL. THE. TIME.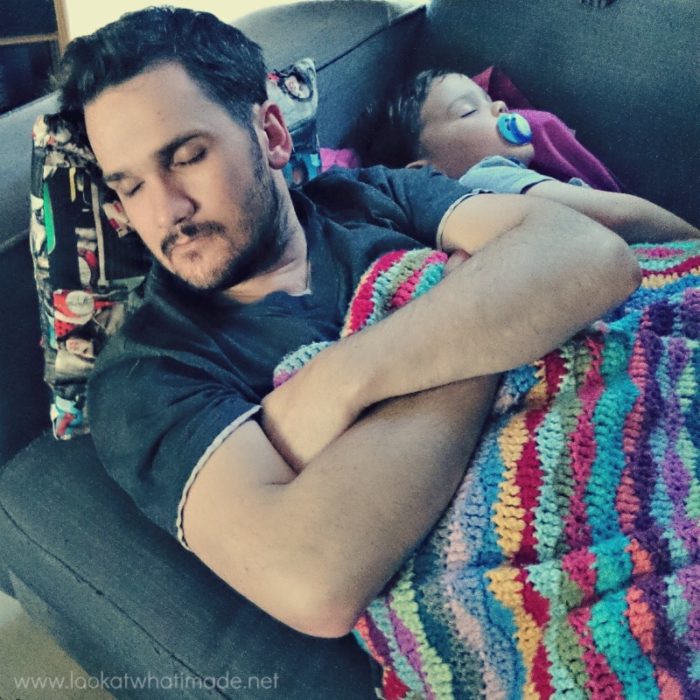 Crochet is such hard work.
If Mr. Lookatwhatimade behaves himself (and completes this blanket), I will allow him to use some of my Scheepjeswol. If he DOES, I lose some yarn, but he will be an official "crocheter". If he DOESN'T, I will be disappointed, but I will get to keep all my yarn to myself. Win-win either way, I think.

This blog post contains affiliate links. I only link to products I personally use or would use.  All opinions are my own.