I LOVE a spot of Bunting.  It puts me in a jolly frame of mind, even if I am just hanging up the washing or sitting at my computer editing patterns.  To celebrate the 5-year anniversary for Sophie's Universe, Jenny made this lovely Sophie Bunting in Scheepjes Sweet Treat.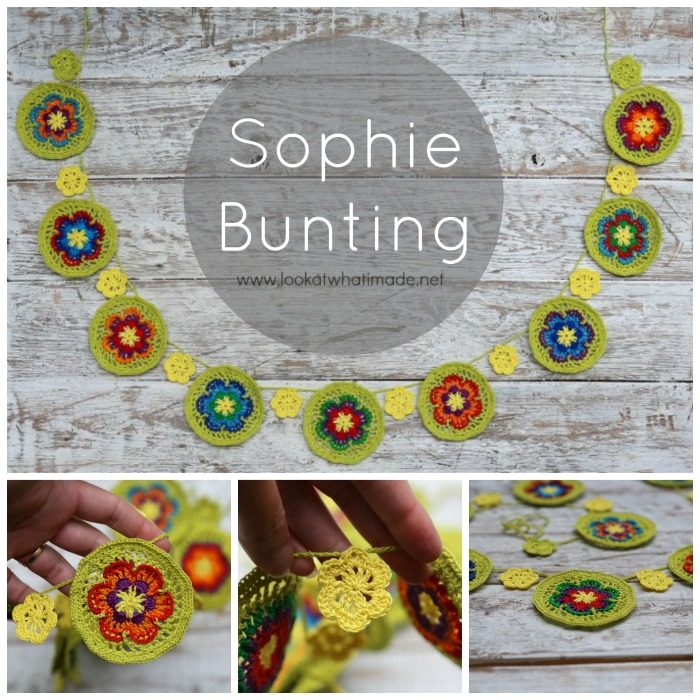 She used vibrant rainbow colours, echoing the NHS rainbows that have underpinned our lives these last three months.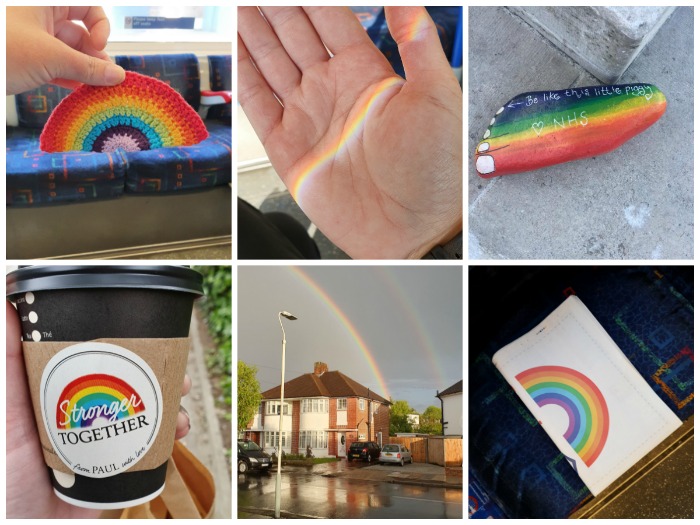 The bunting doesn't look traditionally rainbowy, though.  The vibrant lime makes this bunting feel like holiday and cocktails.  It gives me such happy pinchy-cheeks :)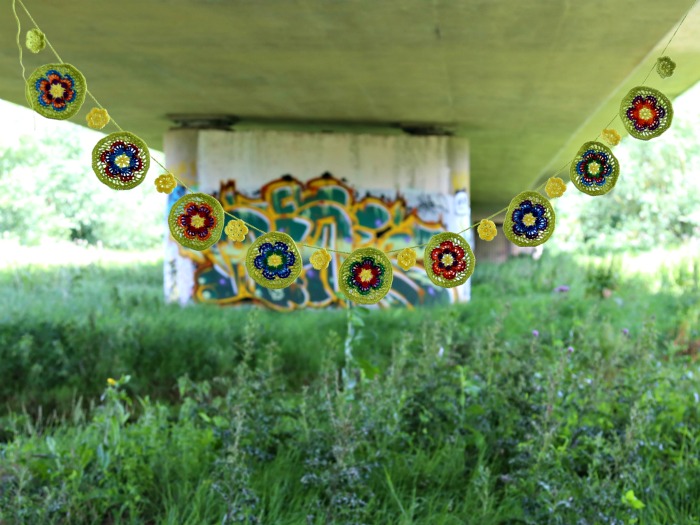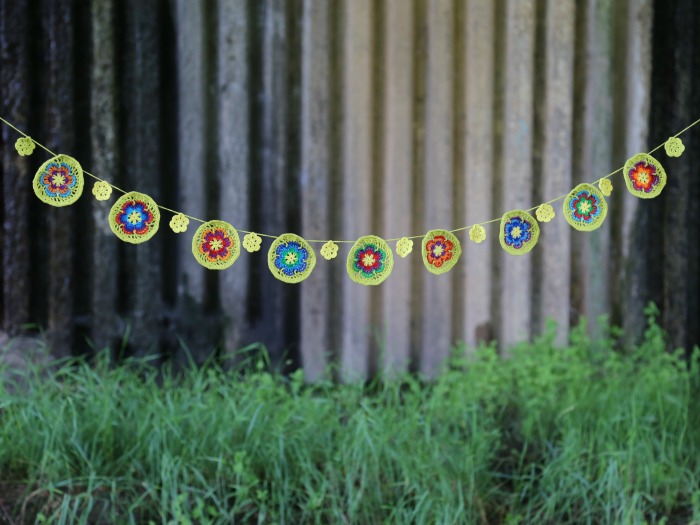 You can, of course, adjust the colours to suit your taste.  Using white and glitter-silver, you could make beautiful Christmas bunting.  Ooh, or Blue, Pink, Red and Cream a la Cath Kidston!  Or super bright neons on a black background…  So many options!
If you want some more colour inspiration, you can read about my favourite Sweet Treat colourways HERE.  Each one consists of six colours, so you would need to choose a seventh (main) colour.  Or you could just use six colours :)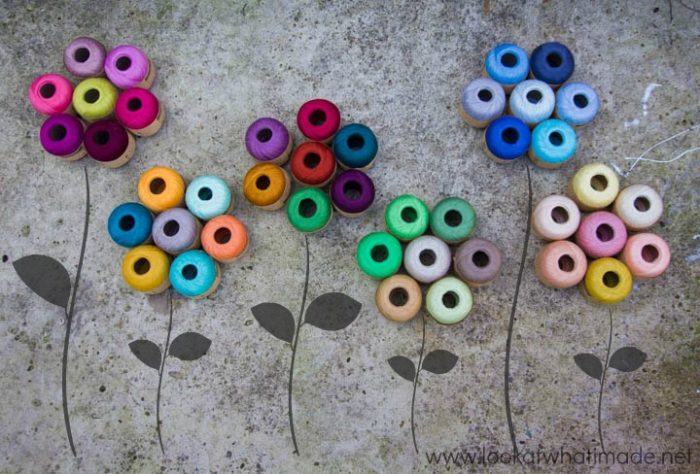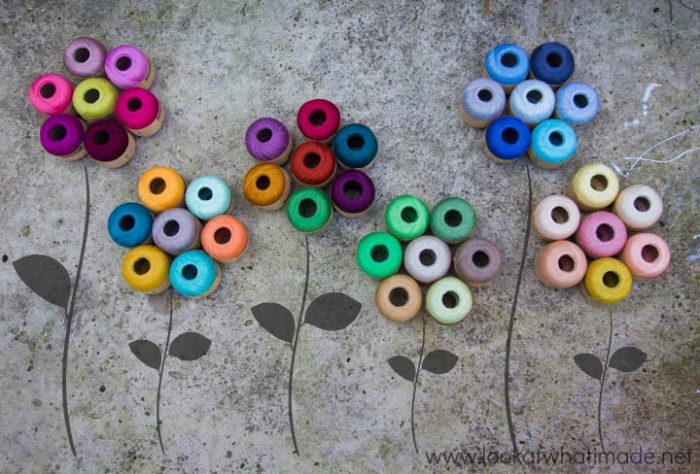 Jenny's Sophie Bunting is 160cm long and consists of 10 Small Flowers and 9 Large Flowers.  It uses roughly 35g/190m/208yds of Sweet Treat.  You can easily make the bunting much longer by making a longer initial chain and more Flowers.
Resources
If you share photos, please use #sophiebunting so that we can find them
Materials
Large yarn needle
2mm crochet hook (We use Clover Amour hooks – you can see our hook review HERE)
Scheepjes Sweet Treat (100% cotton, 25g/140m/153yds) – 1 ball each

Yarn A – Light Green (245)
Yarn B – Dark Green (606)​
Yarn C – Yellow (280)
Yarn D – Orange (390)
Yarn E – Red (281)
Yarn F – Purple (282)
Yarn G – Light Blue (146)
Yarn H – Dark Blue (201)
Colour Chart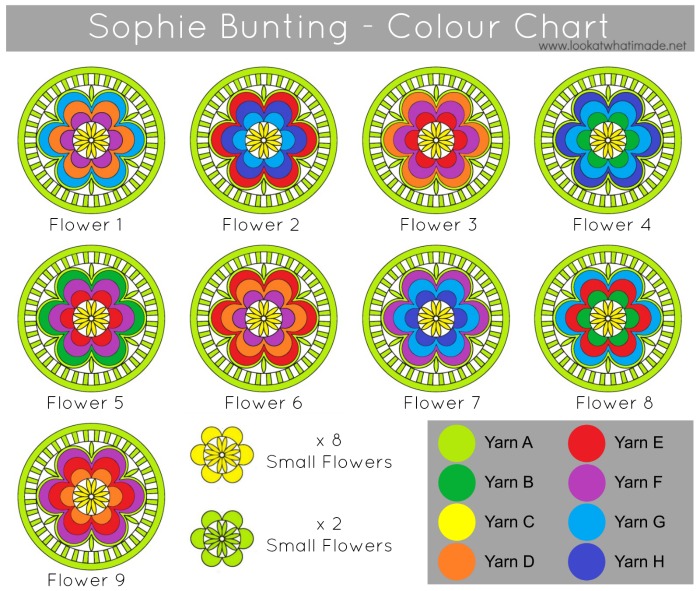 Size
Small Flower = 3cm/1.2″
Large Flower = 8cm/3.2″
Chain = 160cm/63″
Instructions
Large Flowers (LF)
Make 9 'Large Flowers', following the instructions for Part 1 of Sophie's Universe HERE:
Round 1:  Yarn C
Rounds 2 – 4:  Colours as per Colour Chart above
Rounds 5 – 8:  Yarn A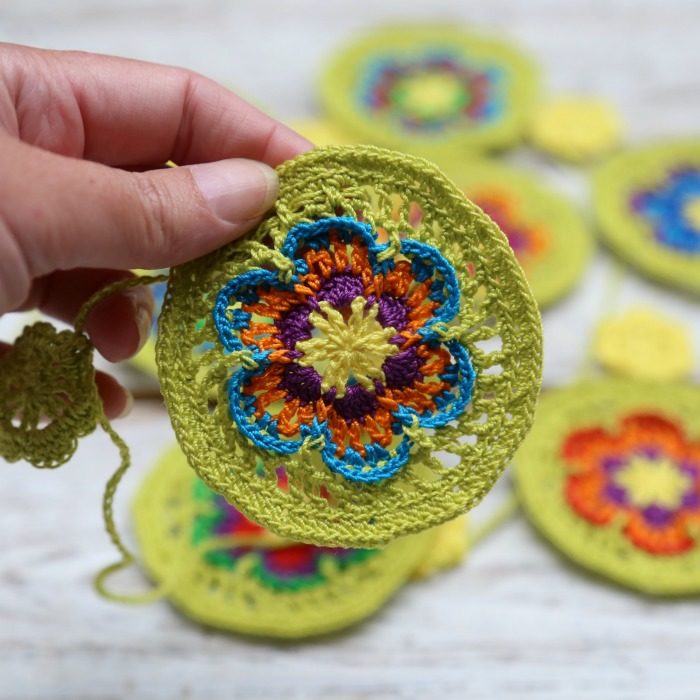 Small Flowers (SF)
Following the instructions for Rounds 1 and 2 of Sophie's Universe HERE:
Make 2 Small Flowers in Yarn A
Make 8 Small Flowers in Yarn C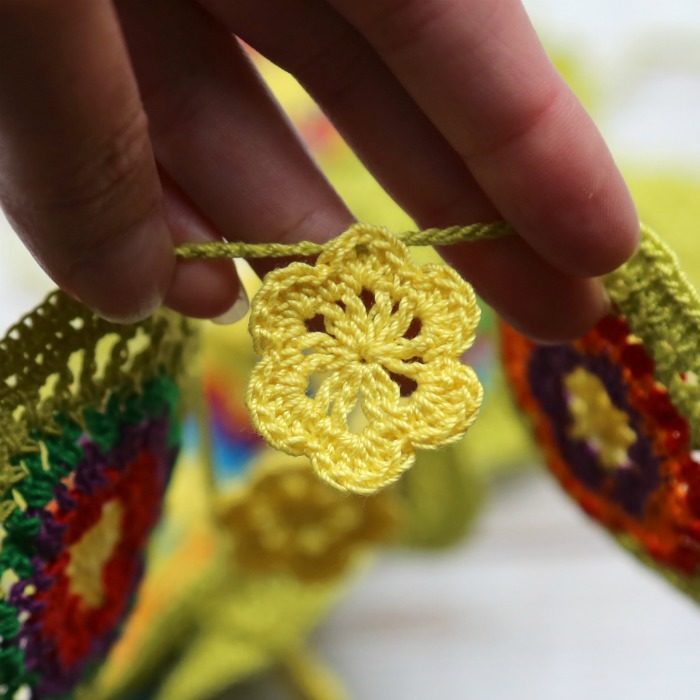 Chain
With Yarn A, chain 450.  Fasten off.
Attaching the Flowers to the Chain
Using a large yarn needle, thread the chain through the Flowers in the following order (from right to left*):
SF A, LF 9, SF B, LF 8, SF B, LF 7, SF B, LF 6, SF B, LF 5, SF B, LF4, SF B, LF 3, SF B, LF 2, SF B, LF 1, SF A.

* If you are left-handed, you can thread them in reverse order, although it doesn't really matter which order you thread them in :)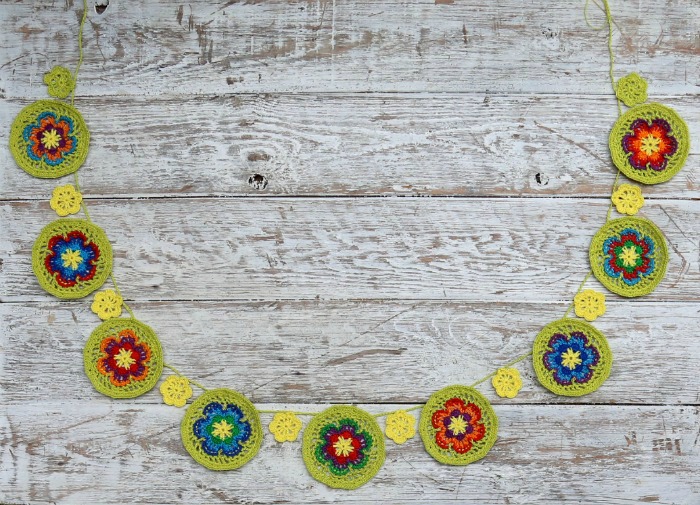 Threading the Chain Through the Large Flowers
To thread your chain through a Large Flower, hold the Flower with the Right Side facing you and one of the Petals at the top.  You will be working into the ch-2 spaces from Round 6.
Insert your needle from back to front into the first ch-5 sp after the Round 5 FPdc.  (Insert it from front to back into the next ch-2 sp, then insert it from back to front into the next ch-2 sp) twice.  Insert your needle from front to back into the next ch-2 sp, which should fall over the next Round 5 FPdc.  Pull your chain through the ch-2 sps.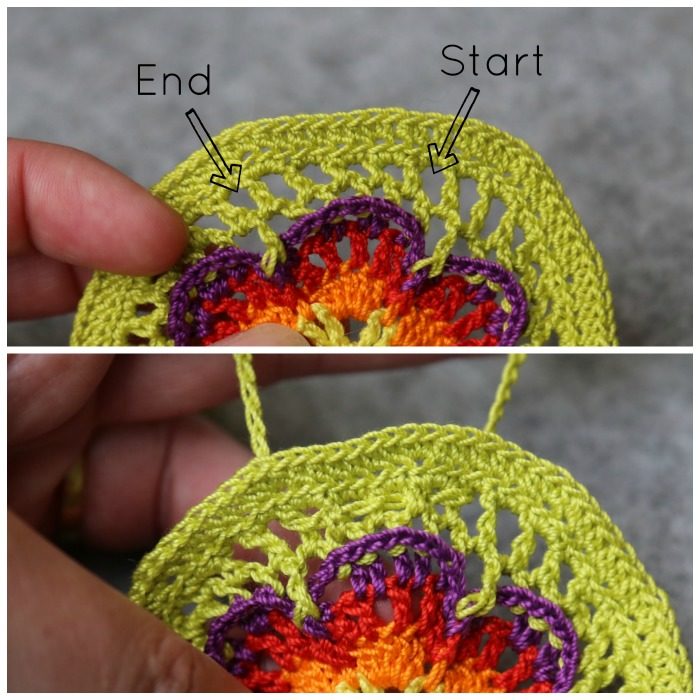 Threading the Chain Through the Small Flowers
To thread the chain through the Small Flowers, insert your needle from back to front and then from front to back around the central dc of any Round 2 Petal.  Pull your chain through.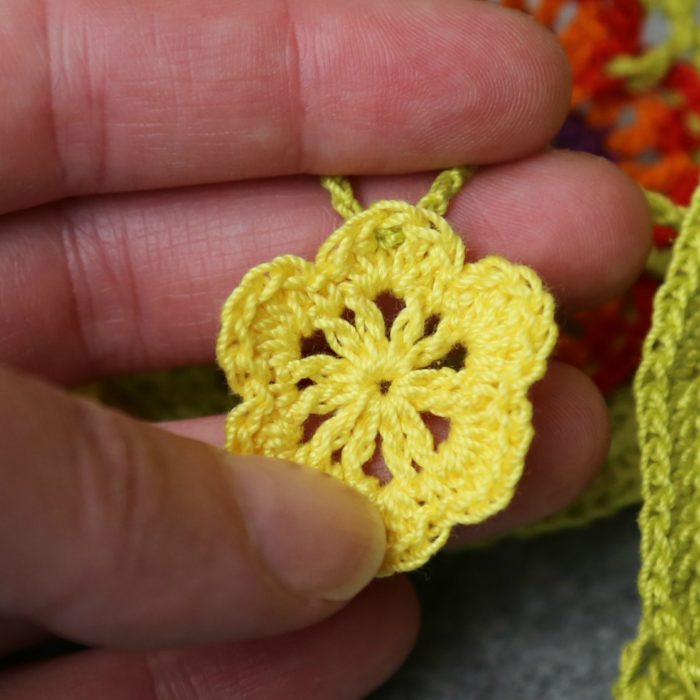 When you have threaded all the flowers, move them along the chain until they are equally spaced and then hang your bunting!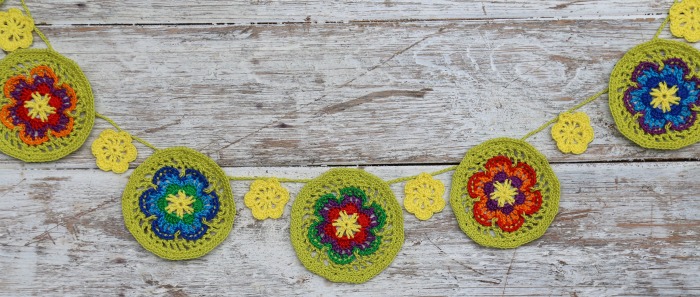 Threading the Flowers onto the chain like this affords you the flexibility to move them to suit your needs/space.  Although this makes them easy to move manually, the threading is snug enough that they won't move by themselves.  If you want to fix them into position permanently, you can always tack the chain to each Flower with some sewing thread and a few stitches.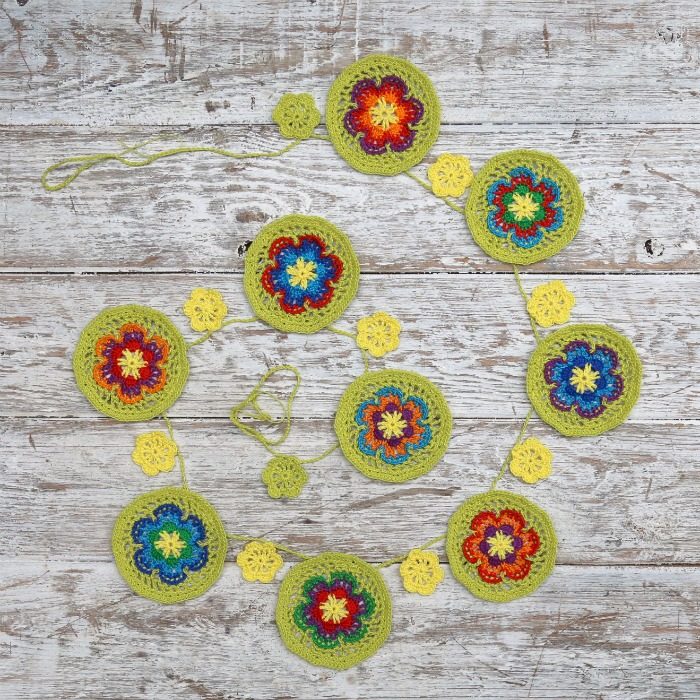 I would like to thank my not-so-patient helpers for holding the bunting in front of various backgrounds while I tried (and mostly failed) to take good pictures of it.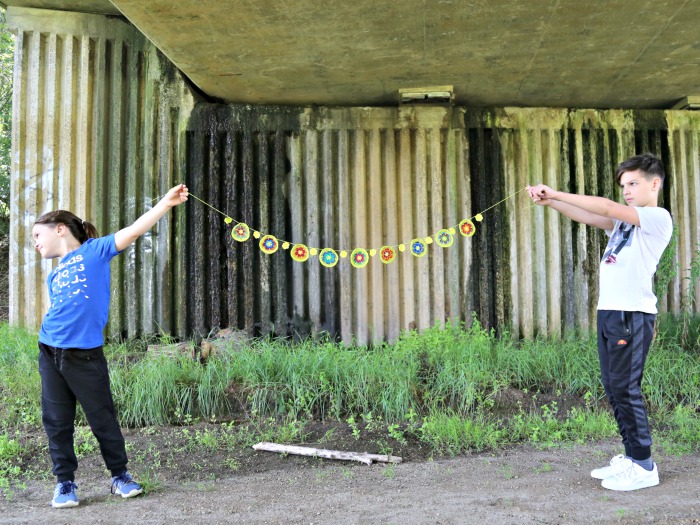 This blog post contains affiliate links. I only link to products I personally use or would use.  All opinions are my own.