Meimei means little sister in Chinese. And isn't it the perfect name for this little baby elephant crochet pattern?
Meimei is 11 cm from front to back (not including her trunk) and 9 cm high (4.3″ x 3.5″). Perfect, right? She has movable limbs, so she can sit and stand with ease.
She takes very little yarn to make (less than 60 m/ 65 yards in total) and works up very quickly. But the most exciting feature, for me anyway, is the fact that there is NO SEWING involved in the assembly (unless you count a few tails of yarn that have to be worked away). Meimei's head, body and tail are worked continuously and her ears and legs are attached as you go.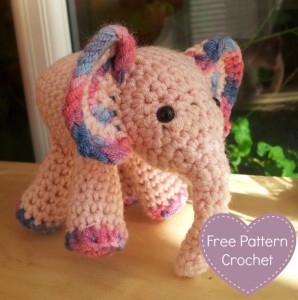 This pattern is suitable for Advanced Beginners to Intermediate Crocheters. Short rows are used for shaping, but don't be daunted. The pattern includes plenty of photos and tips. You can also have a look at this tutorial, which is a partial walkthrough of my Rhinosaur Puzzle Ball's head and covers short rows in detail.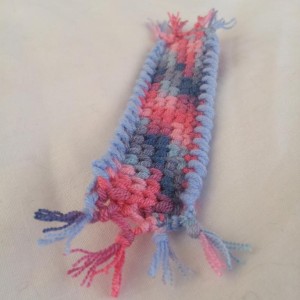 The pattern includes an optional rug that you can sew onto her back. The rug is tiny, but uses more complex stitches. I thought it would be the perfect chance for you to get rid of those crochet cobwebs and experiment with the waistcoat stitch and the crab stitch (reverse single crochet).
I am so pleased with how she came out and am very excited to share the pattern with you.
Baby Elephant Crochet Pattern>>
Other Elephant Crochet Patterns
Meimei is not alone.
Her mother, Eleanor, is one of my Amamani (Amigurumi Amish Puzzle Balls). Eleanor is based on my Free Amish Puzzle Ball pattern, and as such comes apart into three segments that have to be assembled to form the Elephant.
You can find the pattern for Eleanor (and my other Amamani) in my Ravelry Store.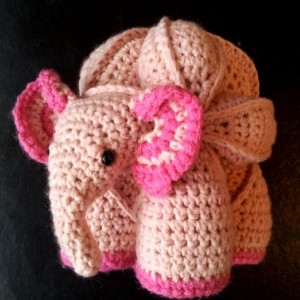 Meimei also has an older sister, Grace. Grace is an Elephant Comfort Blanket (Lovie) and you can find the pattern here. Please note that Meimei's head is an improvement of Grace's. I will be updating the pattern for Grace in due course.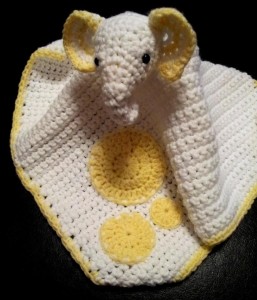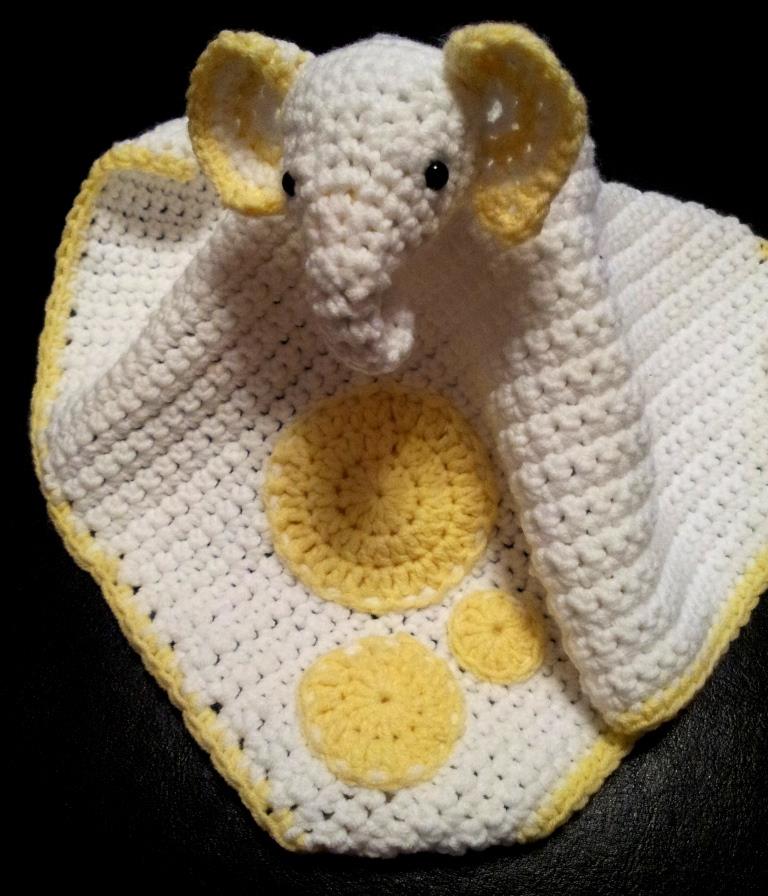 Remember to subscribe to my newsletter if you would like to be kept in the loop. You can also like my Facebook page or follow me on Bloglovin or Google+.
Happy Hooking!