Three weeks ago I hosted a sneaky colouring competition in my newsletter, on Instagram, and on Facebook. I supplied people with a blank Summer in Swanage template and asked them to show me their very own interpretation/colourway. I was absolutely delighted with the results!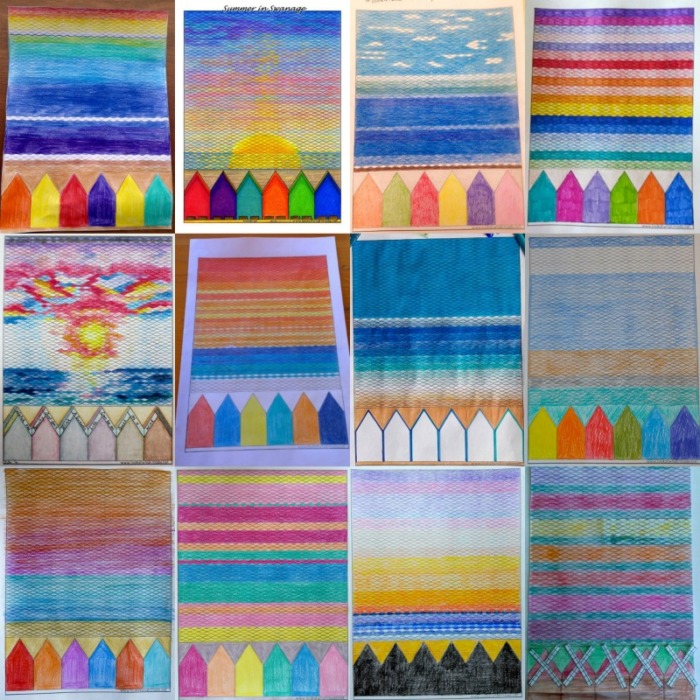 The idea behind the competition was to find a new colourway for my Summer in Swanage blanket, which already has a more tame 'Birthday in Malmö' sibling (created by the talented Tatsiana from Lilla Björn's Crochet World). I will translate the winning entry into a colour pack (sponsored by Scheepjes), which the winner will receive as a prize.
We received 22 entries and each and every one of the entries were special in their own unique way. We had a hard time deciding which one would 'win'.
If I were going on artistic interpretation, I would have to say that these four entries were my favourite. They are too complex to write/create colour pack for, but I would absolutely LOVE to see them crocheted.
This entry by Henriet Simons is an example of total 'out-of-the-box' thinking. It made me smile. Although it isn't a beach scene, I love the idea of making windmills and tulip fields, especially after the weekend I just spent in Holland (more about that on Wednesday).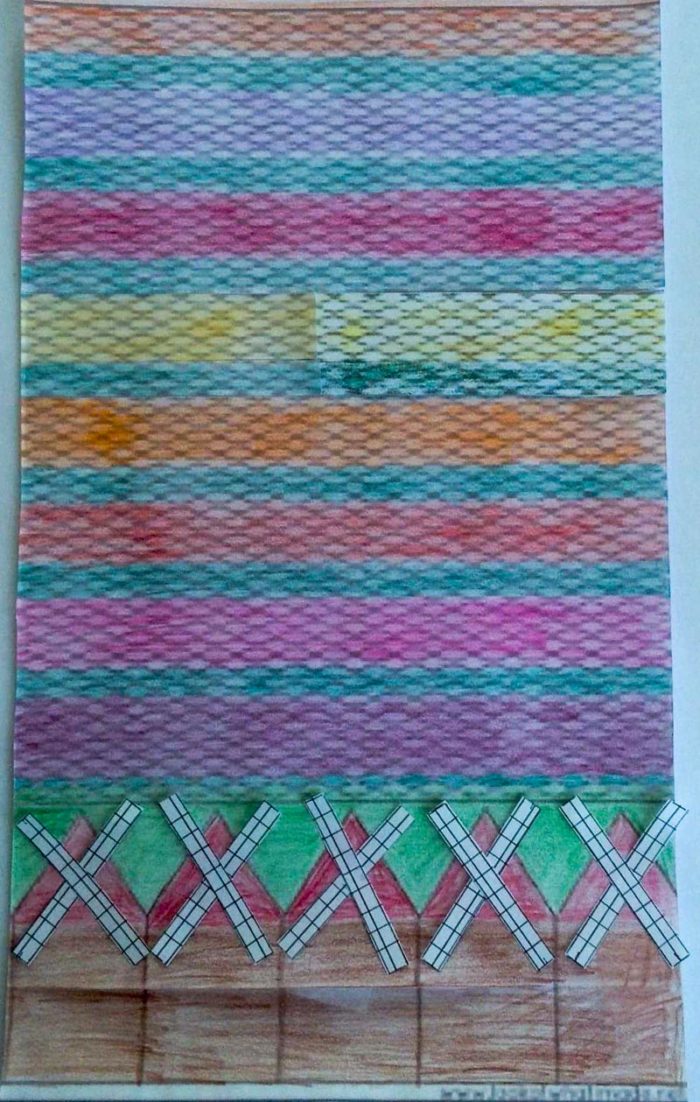 And here are the rest of the entries. I just love how each one has it's own feel. They evoke so many different memories. Katrina's Rainbow Sky makes me smile, Linda's Sunset Silhouettes make remember the nights Christiaan and I spent sitting on the beach 13 years ago, imagining what our future would be like (especially our first Valentine's together), and Chiara's interpretation makes me think of Mama Mia and our favourite Greek restaurant in Jeffrey's Bay.
With so many possibilities I am sure that you will find the beach scene that fits your personality.
And now for the winner…
…the winner was this striking colourway by Kathryn Jackson. She used the beach huts at Muizenberg (South Africa) as her inspiration, and I think it would make an amazing blanket! Congratulations, Kathryn!!
Now I am off to figure out yardages for creating a Colour Crafter pack in this colourway. Wish me luck!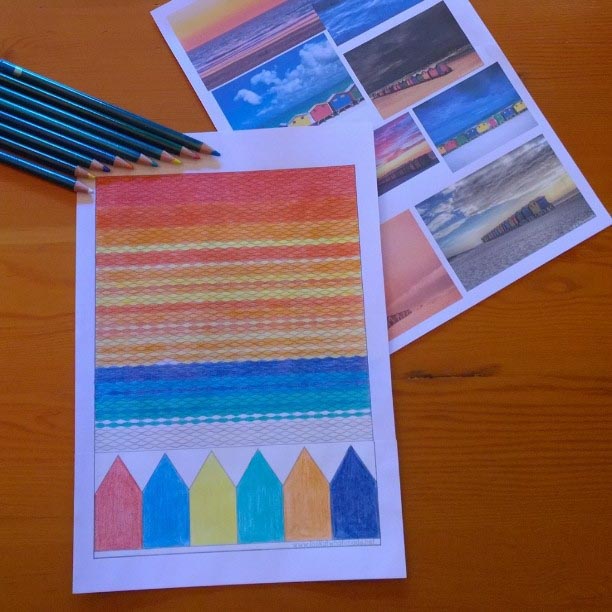 I would like to thank everyone who took part in this little impromptu competition. You have made my mind spark and zing with ideas. I really appreciate the time and effort you put into your interpretations. Thank you also to Scheepjes for sponsoring the prize!
If you choose to use any of these colourways as a crochet blanket, please share your photos using #colourmyownbeach, remembering to credit the lady that inspired your colourway.

This blog post contains affiliate links. I only link to products I personally use or would use.  All opinions are my own.