Hello you lovely lot! Today's post is going to be short and sweet. 'Flowers for Lydia' is a bigger version of the Lydia Square I used for Sophie's Universe and the Lydia Blanket.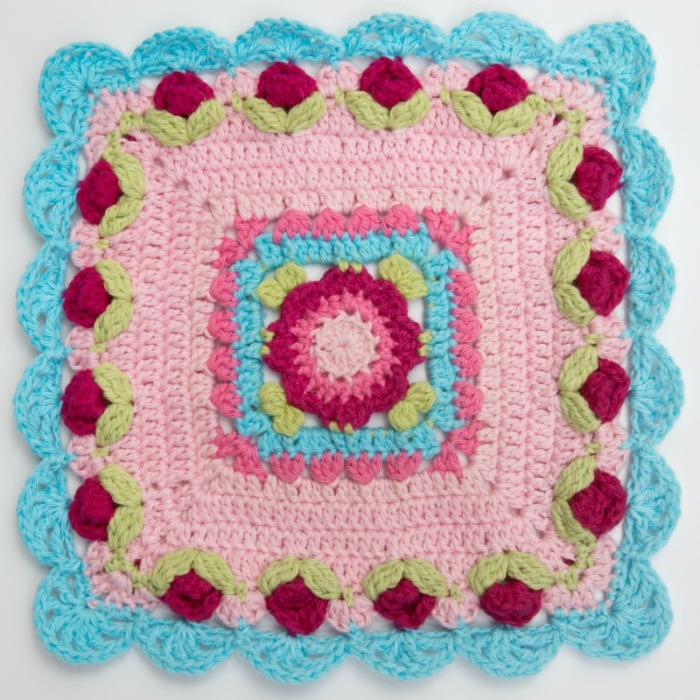 If you have already seen the Lydia blanket, you will know what I have done. For those of you who haven't seen the Lydia blanket, I am going to explain how to create this square.
Materials
This square was made using Scheepjes Cotton 8 and a 3.25 mm crochet hook. It is 19 cm (7.5″) big. Using double knit yarn and a 4 mm crochet hook, your square will be approx. 25 cm (10″), depending on your gauge. If you are using worsted weight yarn and a 5.5 mm crochet hook, your square should be 31 cm (just a smidge over 12″).
If you want to know more about the yarn and the colours I used, have a look at the Lydia Blanket pattern HERE.
Making the Square
When I asked my lovely testers to test the Border for the Lydia Blanket, I asked them to use one Lydia square and just add the border to that, seeing that the final round stitch count for the square was exactly right for starting Round 1 of the border. The resulting square was so cute that I had to make one myself and share it with you.
The first thing you will need to do is make one Lydia Square using THIS PATTERN.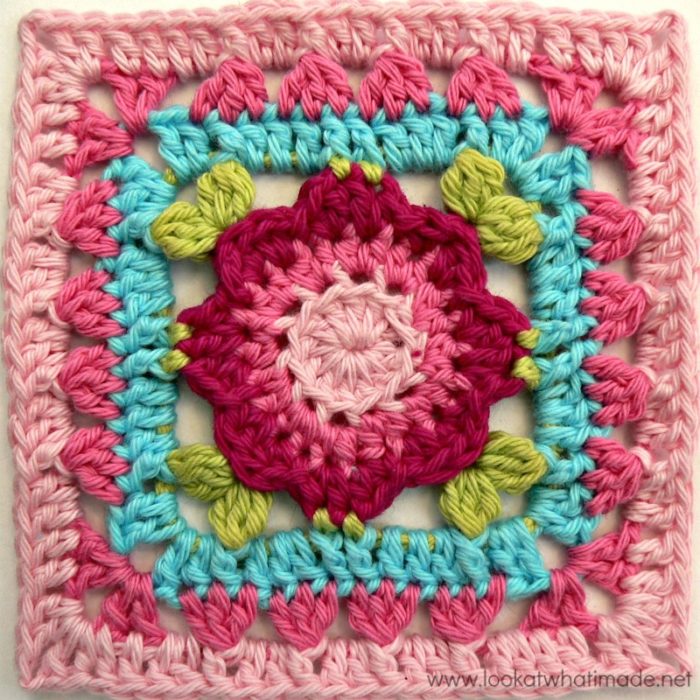 Once you have made the square, you will need to add the Rose Border using THIS TUTORIAL. Remember to go up a hook size on the last round so that your scallops lie nice and flat.
The last round of the 'Flowers for Lydia' square is quite lacy. If you choose to use this square for an afghan, I suggest using Babylove Brand's Celtic Lace Join to join the squares to each other.
The 'Flowers for Lydia' square below was made by Maggie Bullock. Maggie has also done an amazingly detailed CAL that teaches you how to read charts if you don't already know. You can find the 'I Can Read Charts' CAL HERE.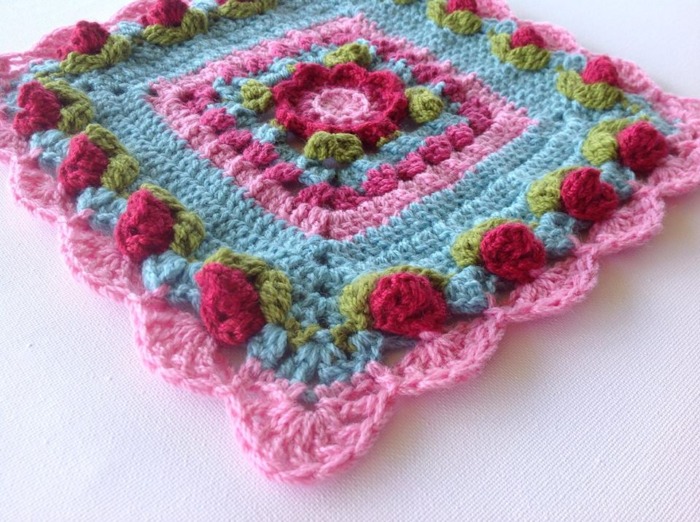 If you do make this square, please share some photos using #flowersforlydia. I would love to see it made in different colours!

This blog post contains affiliate links. I only link to products I personally use or would use.  All opinions are my own.