Two weeks ago I attended my second Scheepjes Bloggers Weekend. It was amazing! I have come home invigorated and inspired, and I want to share some of that happiness with you. So grab a cup of coffee and find a nice comfy spot.
Two things before we start. If you haven't read my post about last year's Bloggers Weekend, you can find it HERE. And in case you haven't heard, the first part of the Scheepjes CAL 2016 has now been released!
This year I was lucky enough to travel to the Netherlands with my friend Sarah from Crafts from the Cwtch. She was supposed to be teaching me how to knit socks on the flight, but we couldn't get seats together.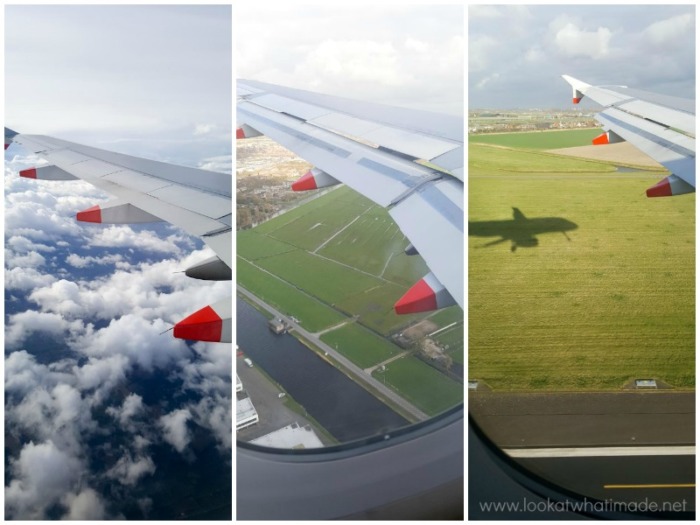 At Schiphol we met up with Tatsiana from Lilla Bjorn's Crochet World. It was wonderful to meet her 'in real life' and we spent the entire journey chatting (about crochet and knitting, mostly). We arrived in Groningen quite late and decided to walk to the Hotel instead of taking a taxi. It was lovely, but completely disconcerting. There are (obviously) bikes everywhere and they come from any and all directions. It is a wonder one of us didn't get run over.
Friday
On Friday we went to Scheepjes HQ for, among other things, a workshop by Cara Medus (very informative) and a tour of the warehouse (always a highlight). I should have taken lots of yarn photos, but instead I decided to 'stalk' my fellow bloggers.
I love the photo of Sarah (top). I think it captures her personality very well! Tammy and I (bottom middle) inadvertently dressed matchy-matchy (we also had matchy-matchy cameras). I LOVE her cardigan (made with Scheepjes Stonewashed). You can see some better photos of the cardigan on Tammy's Instagram Feed. Just scroll down a little way. It's called the BlueSand Cardigan and you can buy the pattern HERE on Ravelry.
Bottom Left is my dear friend Esther Dijkstra, the voice behind the 'It's All in a Nutshell' videos. Esther is busy compiling a really comprehensive 'Crochet Fundamentals' course (Free) which is well worth bookmarking. Bottom Right is the witty and wonderful Esther de Beer from Happy in Red. She was working on a pretty spring hexagon blanket at the Bloggers Weekend. I didn't get any in-progress photos, but you can now see her completed blanket HERE.
We each received a very thoughtful goody-bag. I had to take a photo of the packaging for one of the gifts, because it was just so pretty. Look how pretty my name looks all calligraphy and curls (my mom loves writing fancy like this and it made me think of her).
Before I took photos of my favourite two gifts, I went out and bought a bunch of rainbow tulips to use in the photos…you know…as a leitmotif thingy.
Inside the lovely box from Deez Dutch, there was a customized mug that said 'Hookers Gonna Hook' on the one side and 'Bloggers Gonna Blog' on the other. The beautiful tea towel is from Tilly Flop Designs. I might actually do the dishes more often now…or I might just frame it and stick it on my wall…who knows.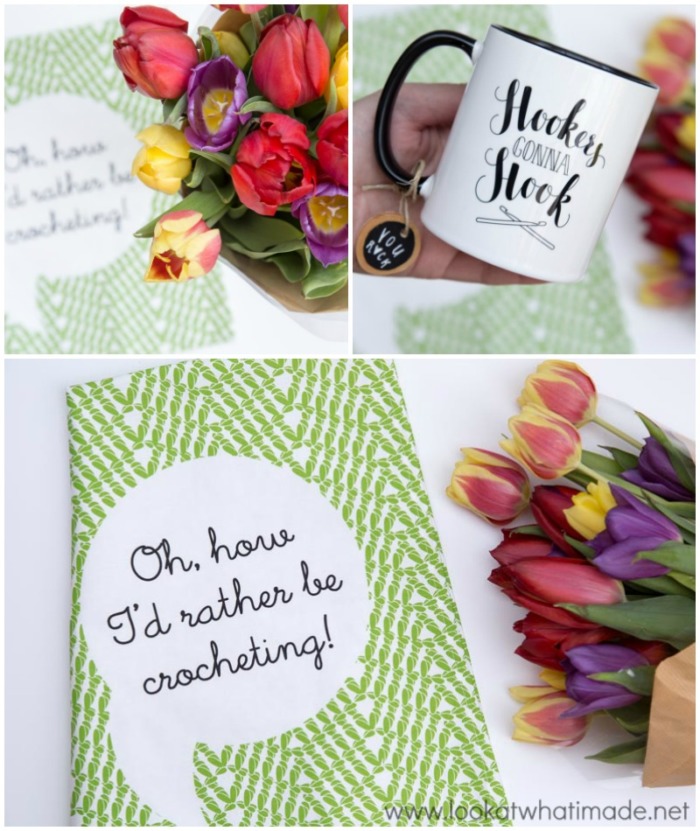 On Friday night we had dinner at the Hotel. The food was amazing (I think I have said that word too many times now, so this will be the last time). But I have never had a meal with a shell-fish velouté…or one with chicken, carrot and ginger marmalade, and accents of liver parfait…or mini meringues topped with avocado cream on a crisp slice of Granny Smith apple…
…so yes…amazing (last time this time, I promise).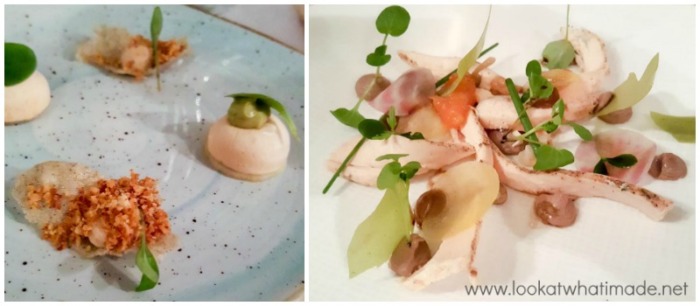 After dinner some of us moved to the lounge/bar area…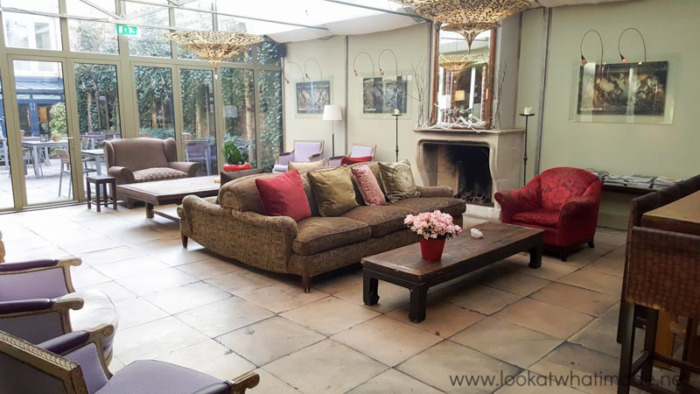 …where we chatted (mostly about birthing, breastfeeding, and CAL's), and laughed (see aforementioned), and cried (about heritage, Marinke, and the new Scheepjes CAL) until almost 2 in the morning.
Saturday
Saturday was a very relaxed day. We spent the entire day crocheting, chatting, and eating at the Prinsenhof Hotel in Groningen. The Prinsenhof Hotel looks out on the stunning Prinsenhoftuin (Prinsenhof Garden), which none of us got to see because we were too busy chatting!
Here you can see all of us (apart from me). See the empty chair (bottom right) with the bags next to it? That's where I should have been sitting…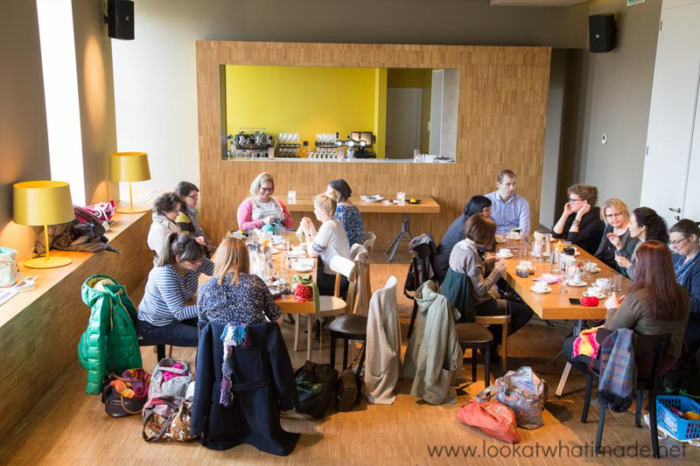 …instead I chose to find a comfy spot on the steps (you can remove the girl from the farm, but you can't remove the farm from the girl).
I was soon joined by a few other bloggers on what was affectionately (and quite accurately) called 'the naughty step'.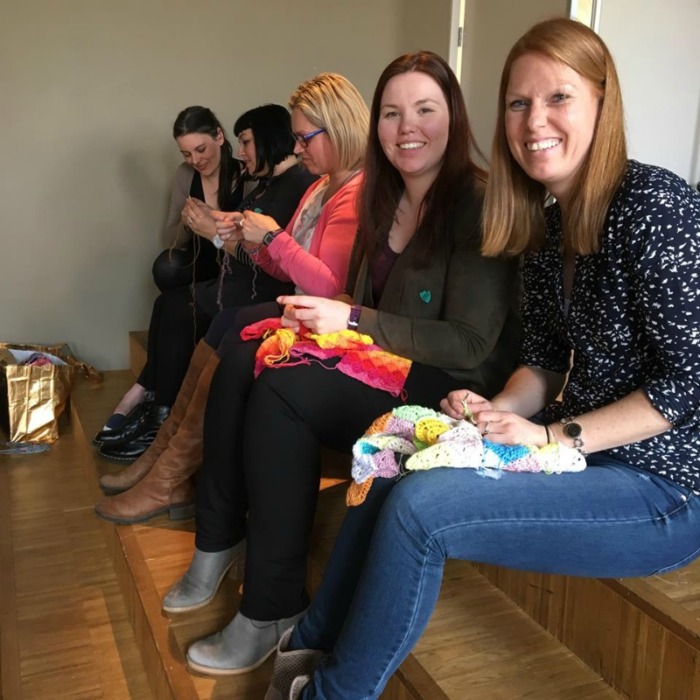 What you probably can't make out is that Sarah is teaching me and Nerissa to knit our first pair of socks. I am ashamed to say that Nerissa's socks have grown much faster than mine, but you can see my paltry progress on Instagram HERE. I am using the yarn I dyed at the last Devon Sun Yarns Retreat I attended.
Before I we left for the airport, I wanted to take a few more photos, but I got distracted by this bouquet…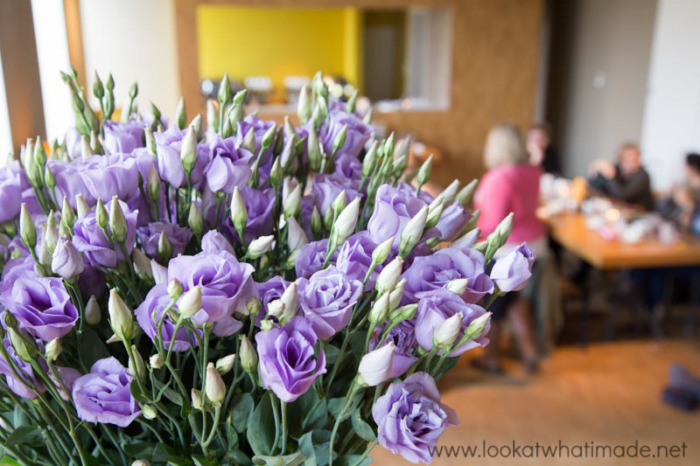 …and by this beautiful blanket!!!! This is the Dance in the Rain version of the Last Dance on the Beach CAL by Scheepjes. It's the colourway I was hoping to follow, but the kits keep selling out, so I don't actually have any yarn for the CAL yet!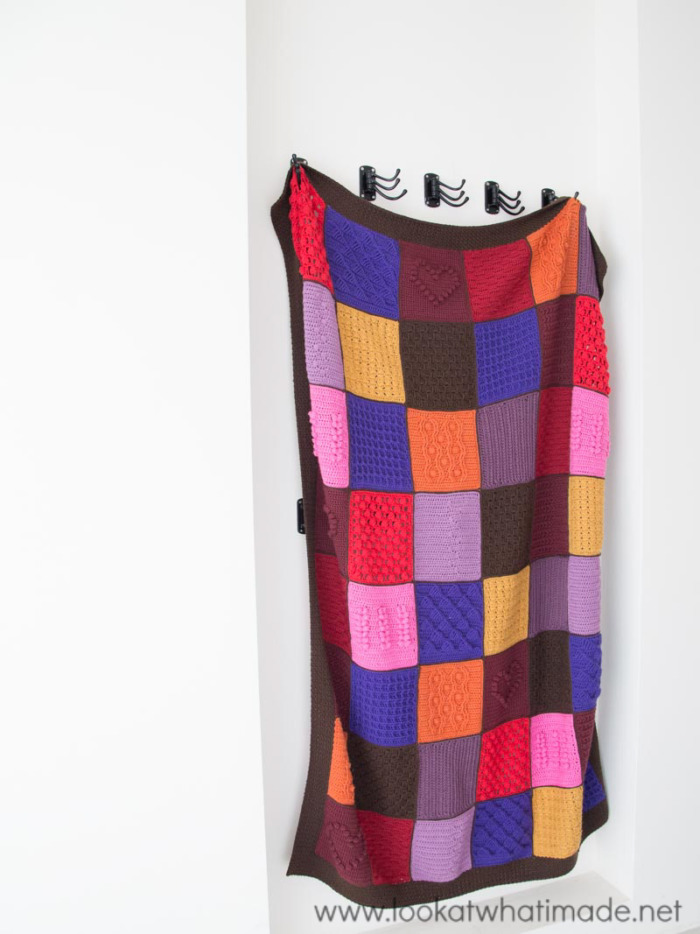 Before you go, please have a look at the list of Scheepjes Bloggers below. These ladies are all unique in their own way, and their designs are beautiful and inspiring. I follow (and admire) all of them.
Scheepjes Bloggers
(in Alphabetical Order)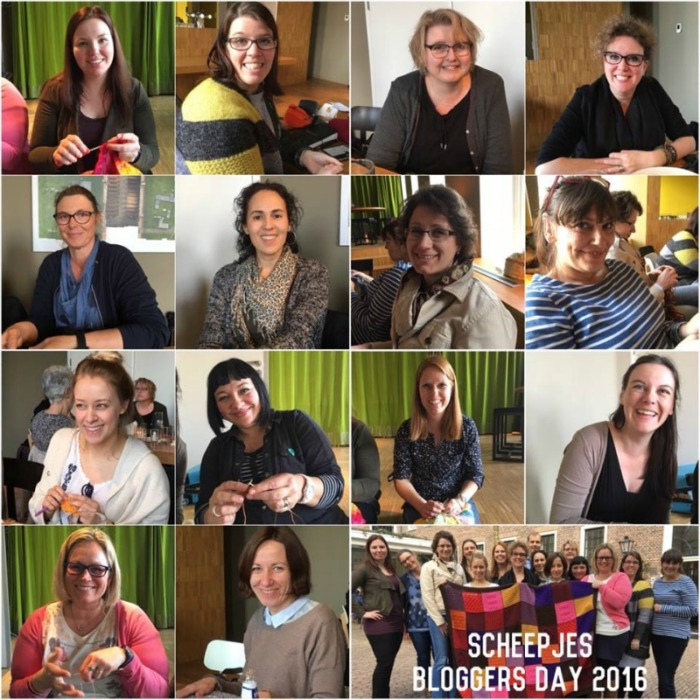 This blog post contains affiliate links. I only link to products I personally use or would use.  All opinions are my own.