Hands up if you have already started working on the first square of the Scheepjes CAL 2016! I haven't started yet, but I will soon! In the meantime, I would like to tell you why this CAL (Last Dance on the Beach) is special to me and how you can join us.
Last year I attended my first Scheepjes Bloggers Weekend (you can read more about that HERE). I cannot tell you how excited and nervous I was. I was finally going to meet some of my biggest crochet 'heros'. The person I was most excited about meeting in 'real life' was Marinke Slump from A Creative Being. Unfortunately Marinke could not attend the Bloggers Weekend and a few short weeks later she passed away. To say that her death rocked the crochet world would be an understatement. I don't want to go into that too much, because this is supposed to be an exciting, happy post; a celebration of her life through a collaborative international crochet-along.
When Scheepjes approached us and asked us if we would like to help them realize Marinke's final vision, 'Last Dance on the Beach', well…I can only speak for myself, but I was torn. On the one hand I felt like I hadn't know Marinke that well. For a start, I hadn't actually met her face to face, and suddenly our email exchanges seemed paltry and unimportant in the face of the loss so many others were experiencing. On the other hand, she had been such a huge part of my crochet journey and her death had affected me profoundly. I wanted to honour her memory and her legacy, so I agreed to contribute a square, along with 11 of her closest 'blogger' friends.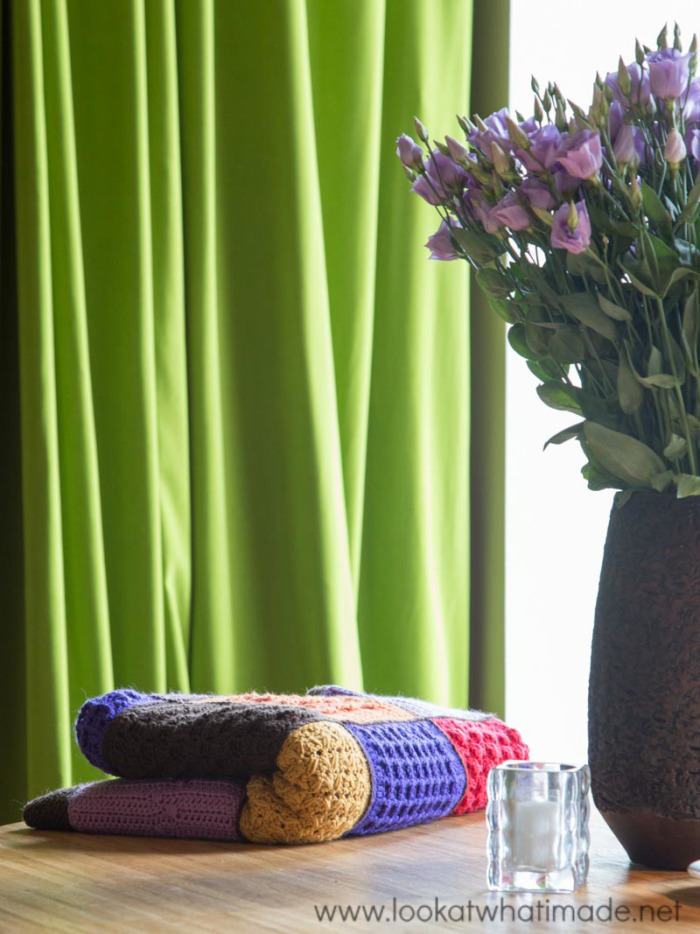 The resulting blanket is poignant and beautiful. Nerissa Muis and I spent an hour nestled under one of the blankets (the 'Dance under the Stars' pictured in these photos) on our last Bloggers Weekend. I love the texture and the memories woven into each square, and I hope that you will find a measure of comfort and peace while you work on this blanket.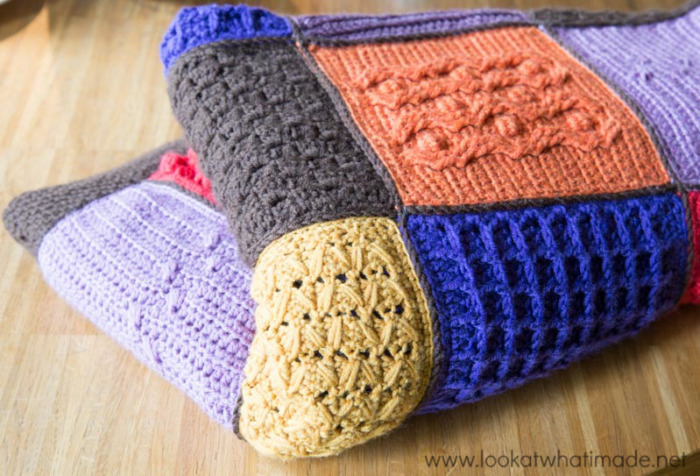 Colour Packs for Last Dance on the Beach
Colour packs are available in 3 different colour ways for the Basic (Colour Crafter) and Luxe (Merino Soft) versions.
You can see the individual colours for each colour way (as well as buy all the colour packs) HERE on Deramores. Colour packs are also available from Wool Warehouse. Both of these sites offer international shipping. You can find a comprehensive list of stockists HERE.
All kits include a donation to a mental health charity in Marinke's memory.
Following the CAL
If you would like to follow this CAL, you can join the International Facebook group HERE, or the Dutch Facebook group HERE.
All the PDF's (and videos) will also be accessible on the Scheepjes website as soon as they become available. You can find those HERE.
I hope you will join us in celebrating Marinke's life and creativity.

This blog post contains affiliate links. I only link to products I personally use or would use.  All opinions are my own.