Over the next four weeks, Jenny and I will be sharing a new project with you.  It's called Sue's Dream, and just like with Sophie's Dream and Charlotte's Dream, Jenny has taken one of my squares and run with it.  Unlike the other two 'Dream' patterns, though, the base square is extremely simple and the project is perfect for on-the-go crochet.  It's also brilliant for using up lots of colourful scrap yarn.
For this blanket, Jenny has used Scheepjes Stone Washed in 20 colours!!!  I know, I know, we can't stay away from Stone Washed.  It's our favourite yarn (well, that and Whirls).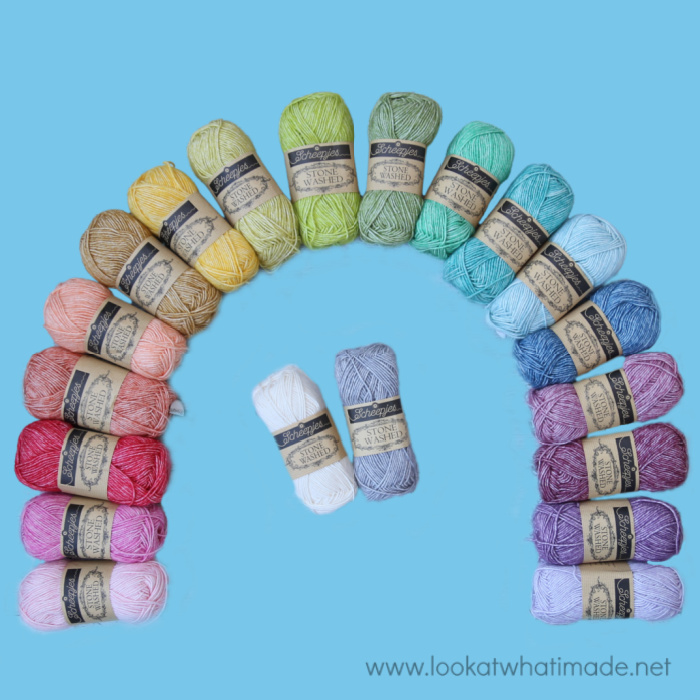 Stone Washed comes in two weights:  Sport Weight (Stone Washed) and Worsted Weight (Stone Washed XL).  We will be using 'regular' Stone Washed (78% cotton/22% acrylic, 50g/130m/142yds), a 3.5mm crochet hook (for the squares) and a 4mm crochet hook (for joining only).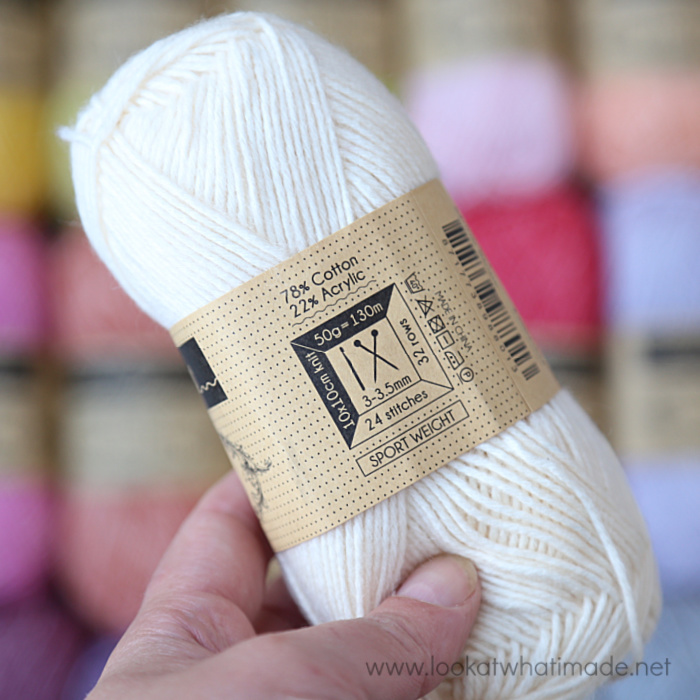 Using the recommended yarn and hook, the blanket will be 130cm x 175cm (51" x 69"), so quite a decent size – almost exactly the same size as Charlotte's Dream.
For the two Main Colours, we chose Smokey Quartz and Moonstone (because they just LOVE each other and we love THEM).  These two colours create a lovely calm base for all the Contrasting Colours to dance around on.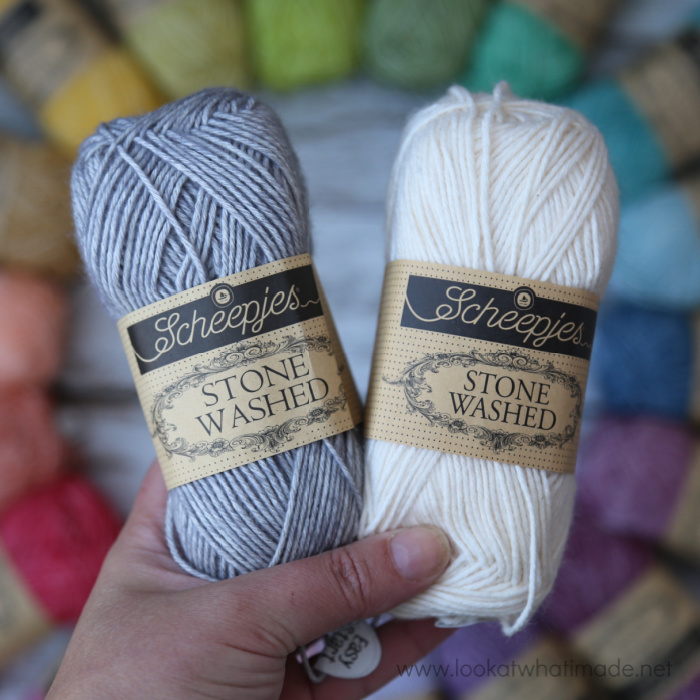 For the Contrasting Colours, Jenny went full out, choosing 18 of the 34 shades left after picking the two Main Colours.  If you take into account that eight of the remaining shades are neutral, she basically used all but ten of the available colours (see Colour List below).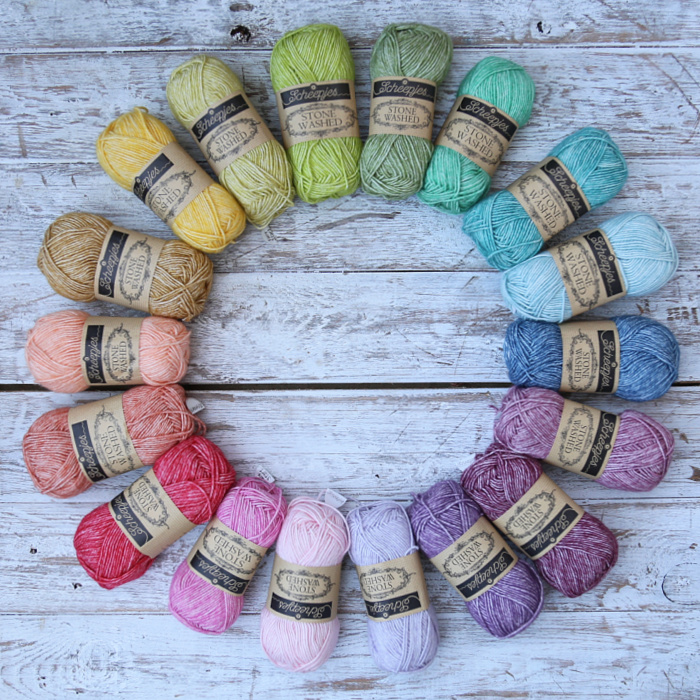 It is worth mentioning here that only half a ball of each Contrasting Colour is used in the blanket (24g), so if you like the pattern but your wallet won't quite stretch to buying 18 balls of Contrasting Colour, you can pick your favourite 9 and use each of them twice (provided you work to gauge).
If you have made other Stone Washed projects, like the Ubuntu CAL 2018 or the d'Histoire Naturelle CAL 2020, you will probably have loads of colourful half-balls knocking around, and this would be a great time to use them.
Thought Bubble:  Could you use a Stone Washed/River Washed colour pack, with a tweaked layout?  Let me have a little think about that. 
Looking at all these colours, you would imagine that the finished blanket will be a carnival of colours, but it is actually surprisingly elegant.  Jenny used the colours very cleverly, and we had a lot of fun thinking about the layout and the overall visual.  I think you will be surprised :)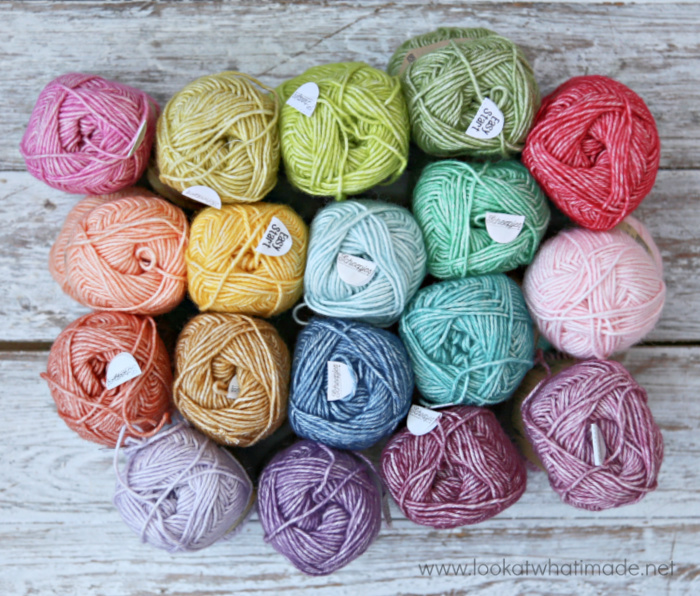 I'll share one more photo with all the colours lined up in the order they appear in the Colour List below (from left to right, going top to bottom)*.
*I had a little moment when I took this photo.  CC D and CC E are swapped around.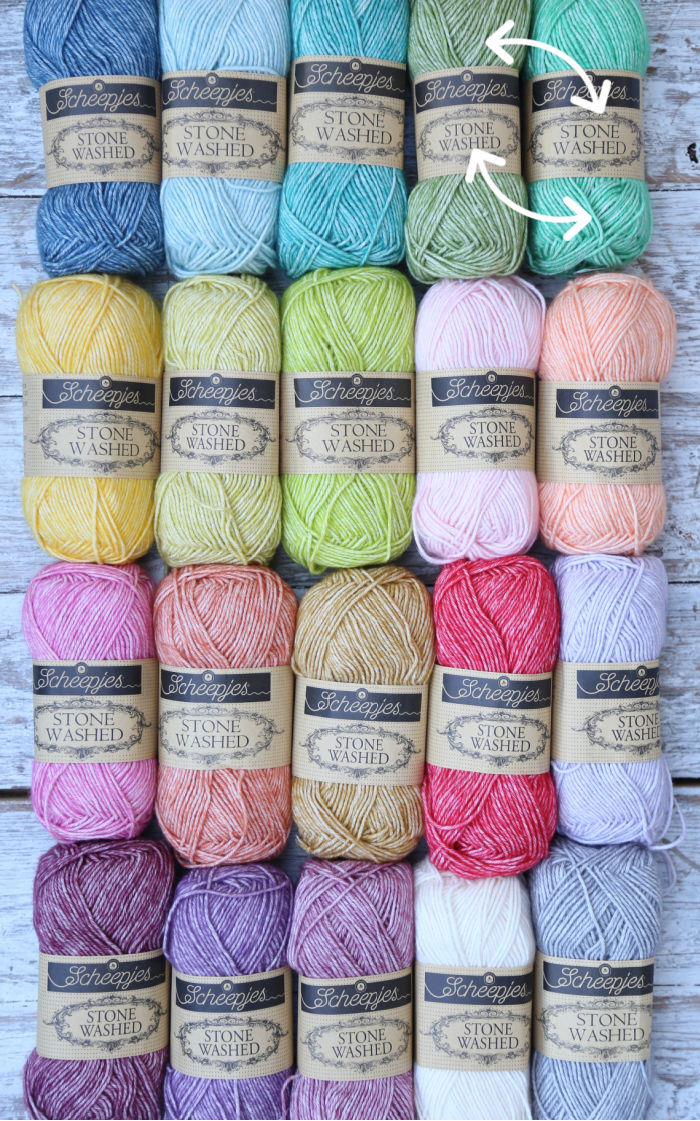 Colour List for Sue's Dream
Scheepjes Stonewashed (78% cotton/22% acrylic), 50g/130m/142yds

Contrasting Colours (CC) – 1 x ball each (24g each used)

CC A – Blue Apatite (805)
CC B – Amazonite (813)
CC C – Green agate (815)
CC D – Fosterite (826)
CC E – Canada Jade (806)
CC F – Beryl (833)
CC G – Lemon Quartz (812)
CC H – Peridot (827)
CC I – Rose Quartz (820)
CC J – Morganite (834)
CC K – Tourmaline (836)
CC L – Coral (816)
CC M – Yellow Jasper (809)
CC N – Carnelian (823)
CC O – Lilac Quartz (818)
CC P – Garnet (810)
CC Q – Deep Amethyst (811)
CC R – Corundum Ruby (808)

Main Colour 1 (MC1) – Moonstone (801) – 28 x balls (YES, Really!)
Main Colour 2 (MC2) – Smokey Quartz (802) – 8 x balls
Stone Washed is available from Wool Warehouse and Black Sheep Wools.  You can find alternative Scheepjes Stockists HERE.
I hope you will join me next week for some work in progress photos.
Want to see more of our Sue's Dream journey?

This blog post contains affiliate links. I only link to products I personally use or would use.  All opinions are my own.