Do you remember when Jenny made her gorgeous Charlotte's Dream using 12 large Charlotte squares?  Well, Jenny and I have been very busy plotting and squealing over doing the same thing with Sophie's Garden for the longest time.  I cannot wait for you to see it.  It is ABSOLUTELY gorgeous.  For now, though, I am only going to tell you about the yarn she used.  You can see some work-in-progress photos next week :)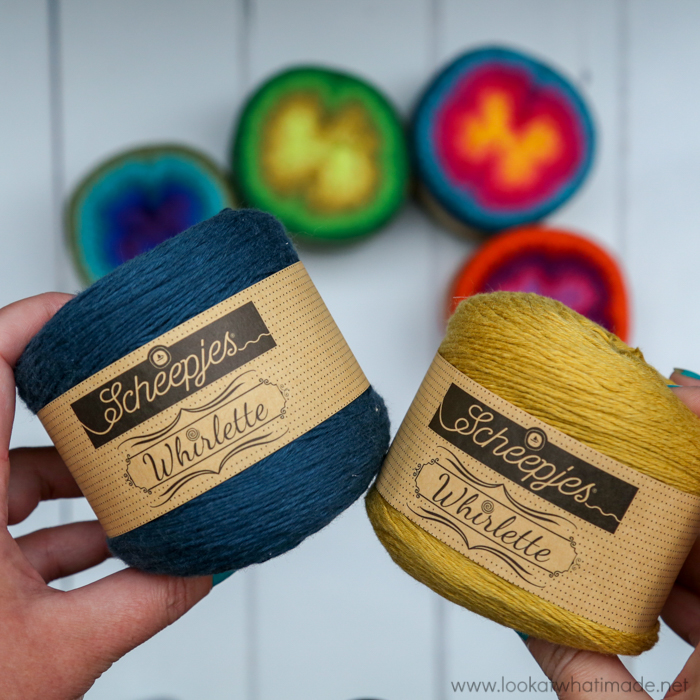 We have chosen to use Scheepjes Whirl for this project.  Whirl is made from 60% cotton and 40% acrylic.  When worked up, it feels substantial without feeling heavy, and it has a beautiful drape.   Each yarn cake holds a staggering 1000 meters of slow colour change yarn.  If you would like to read more about it, please see the post I wrote about it HERE.
I adore all the colours in the range and it is safe to say that Jenny is COMPLETELY addicted to it.  Every time I see her, she's working on a new Whirl project!  So when the question 'I wonder what a bunch of Sophie's Gardens would look like in Whirl?' raised its gorgeous head, there was only one inevitable outcome:  Jenny would try it and see :).
Jenny has used the following colourways of Whirl:
Red Velvet Sunrise (764) x 1 ball
Rosewater Cocktail (776) x 1 ball
Key Lime Pi (780) x 1 ball
Blackberry Mint Chip (769) x 1 ball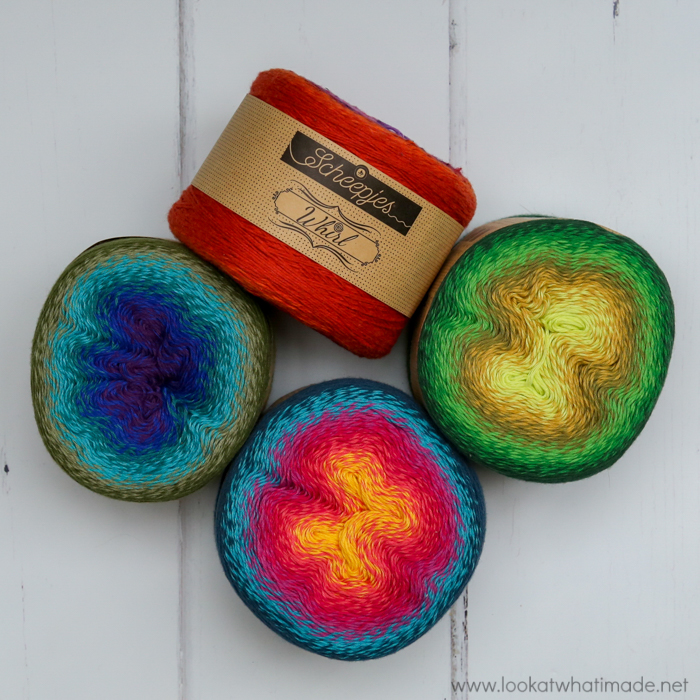 I'm attaching a separate photo of each so that you can appreciate the beauty of all the colours involved!
She has also used 2 colours of Whirlette:
Blueberry (854) x 2 balls
Mango (853) x 1 ball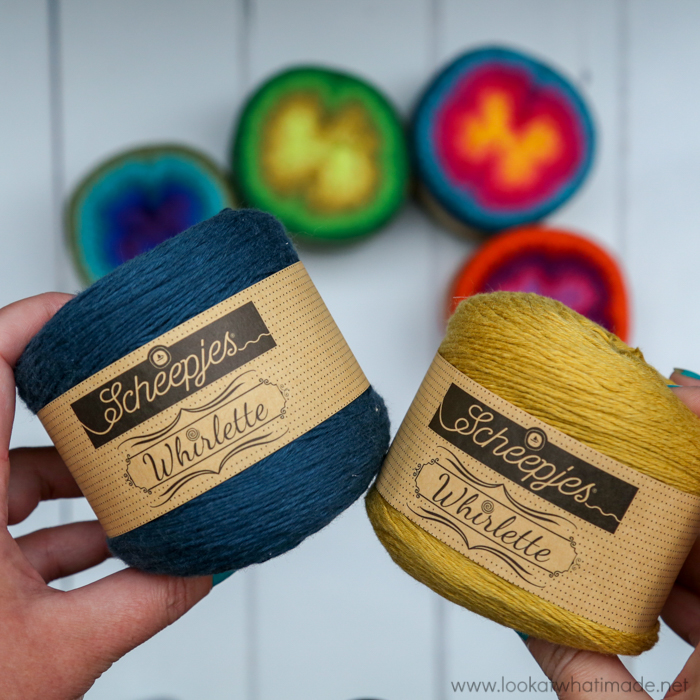 You might think, looking at the photo below, that the colours won't marry very well.  Well, you will just have to wait and see!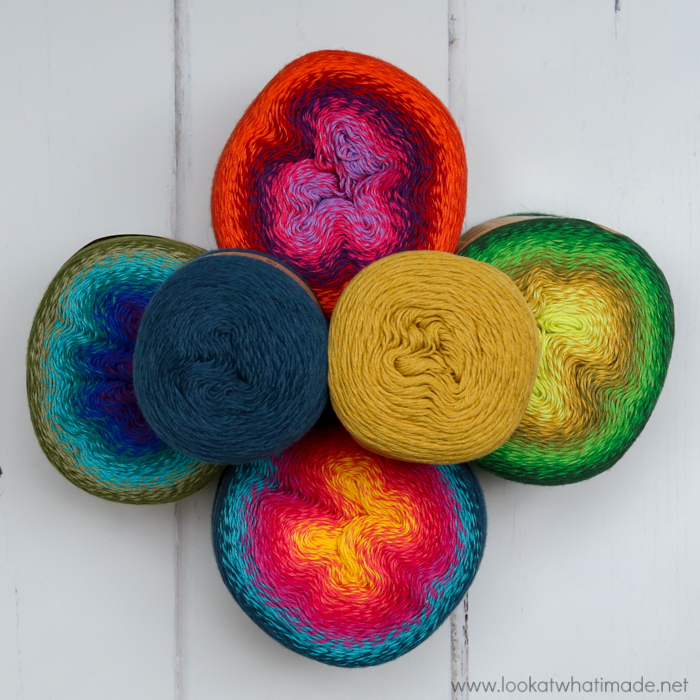 Yarn packs for Sophie's Dream are available in my Wool Warehouse Shop.  You can find the individual balls at any of the Scheepjes Stockists HERE.
I hope to see you back here next week for some sneak peeks of Sophie's Dream!
Want to see more of our Sophie's Dream journey?
More Whirl Patterns

This blog post contains affiliate links. I only link to products I personally use or would use.  All opinions are my own.