I have walked around with hearts in my eyes ever since I first saw a sneak peek of the new Scheepjes Whirl. I couldn't wait to get my hands on a cake (or three)! I will admit that I shoved everything else aside as soon as the yarn arrived and have been playing (and playing, and playing) with it for the last ten days. It has jolted me into a much-needed creative frenzy.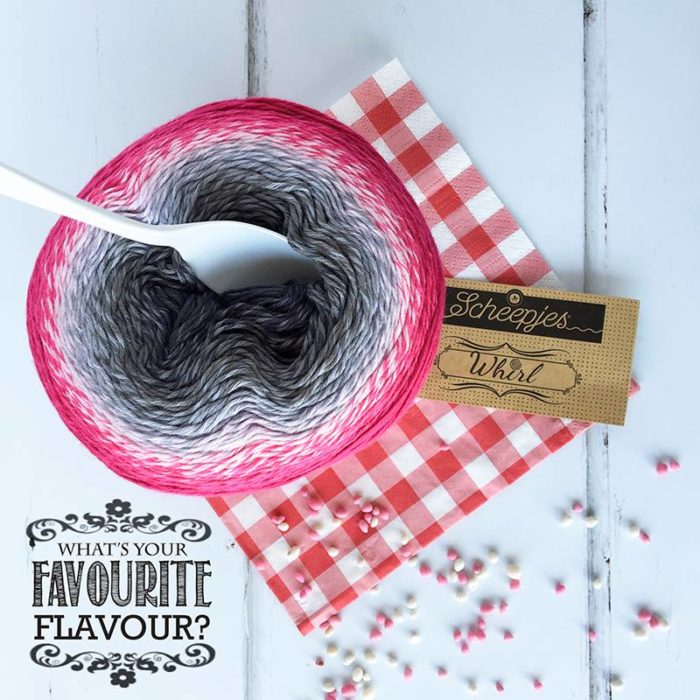 I chose…wait for it… Green Tea Tipple, Raspberry Rocky Roads, and Liquorice Yumyum. Aren't those names just perfectly delicious?
The yarn itself is every bit as delicious as the names. That sounds a bit odd. I haven't actually eaten any of the yarn (that would be weird), so let me rephrase: The yarn is every bit as scrumptious as the names.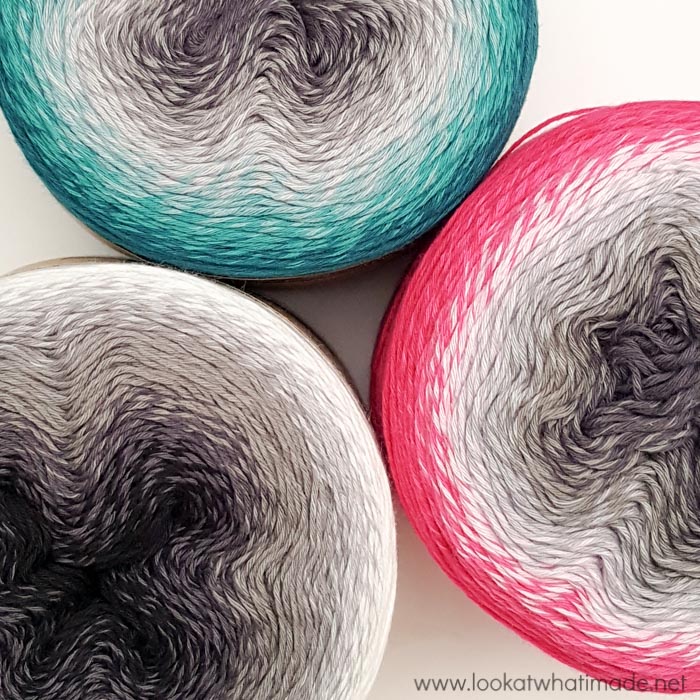 Whirl is made from 60% cotton and 40% acrylic. When worked up, it feels substantial without feeling heavy, and it has a beautiful drape. Each yarn cake holds a staggering 1000 meters of slow colour change yarn.
The drape and the yardage make this yarn perfect for lightweight shawls, wraps, and garments. Oh, and baby blankets! Imagine how beautiful a summer baby blanket would be in one of these colours!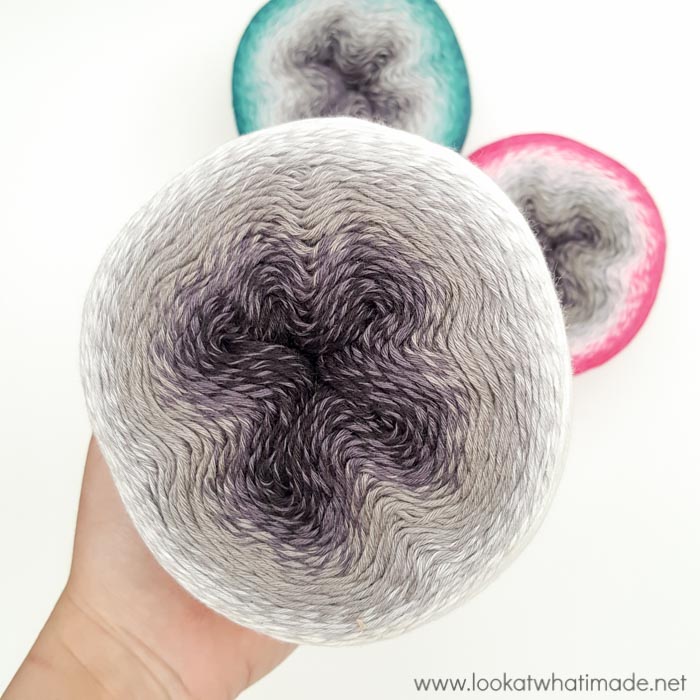 The colour changes have been carefully joined so that you can 'hide' the joins in your stitches. It took me a good few minutes to locate a join so that I could show you.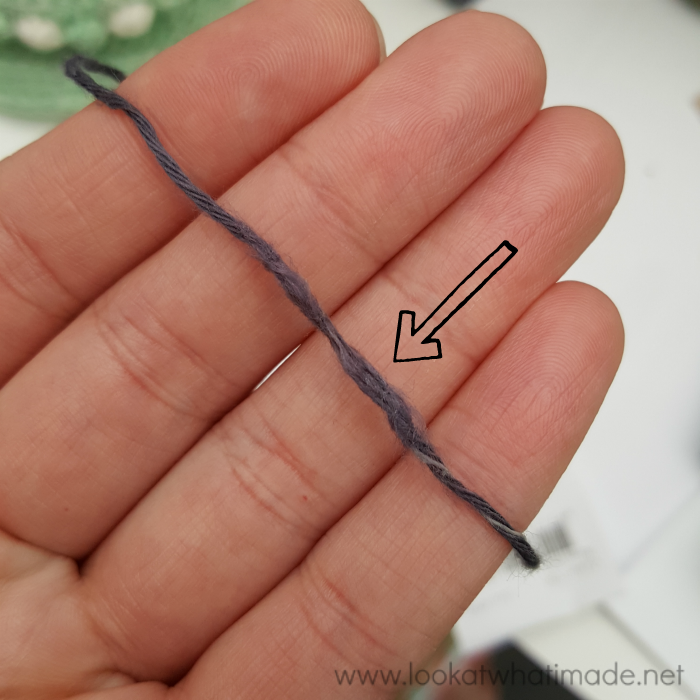 My favourite thing about the yarn is the fact that it has a generous twist to help prevent splitting. Although I have always (always!!) loved gradient yarns, I did not like working with them because of how easily they split, especially if your tension is as tight as mine. I have encountered minimal splitting with the Whirl so far, so I am delighted!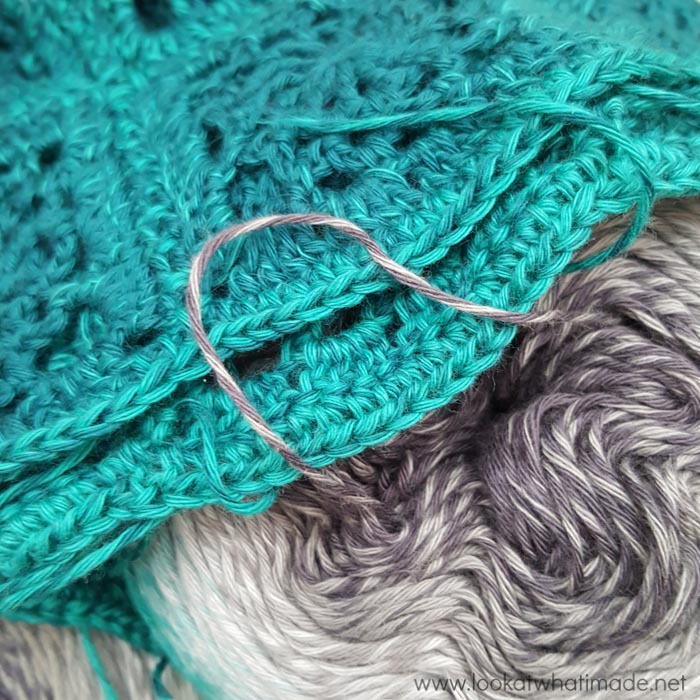 At the moment, I am working on something in Green Tea Tipple. Although the yarn label recommends a 3.5 – 4 mm hook, I found that I needed to use a 3.25 mm hook to obtain a neat tension… not too tight and not too 'holey'. Look how beautifully the Green Tea Tipple and the Liquorice Yumyum match my shelf full of Sophie books!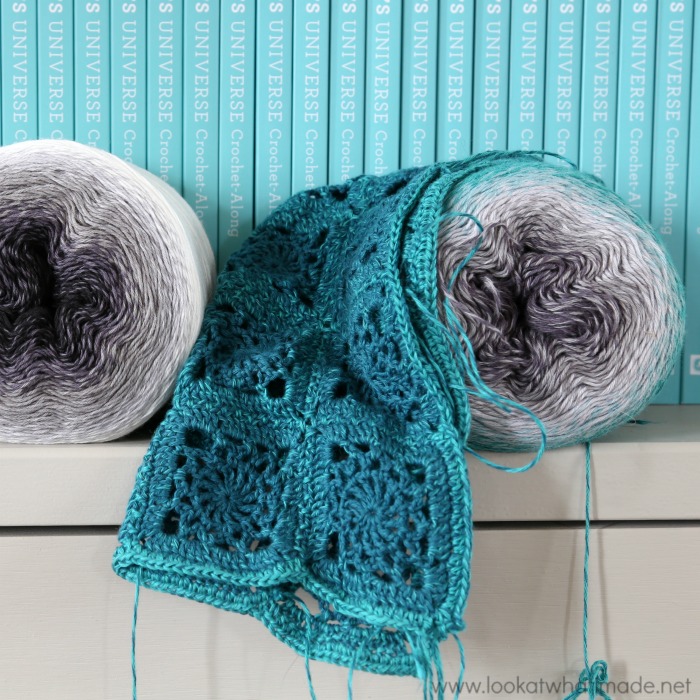 The yarn is available in 12 gorgeous colourways. I think it's pretty obvious that my favourite one is the Green Tea Tipple. My favourite two names are Strawberries & Scream and Caramel Core Blimey, although Pistachi Oh So Nice is pretty cool too :) Whoever got to choose these names must have had SO much fun.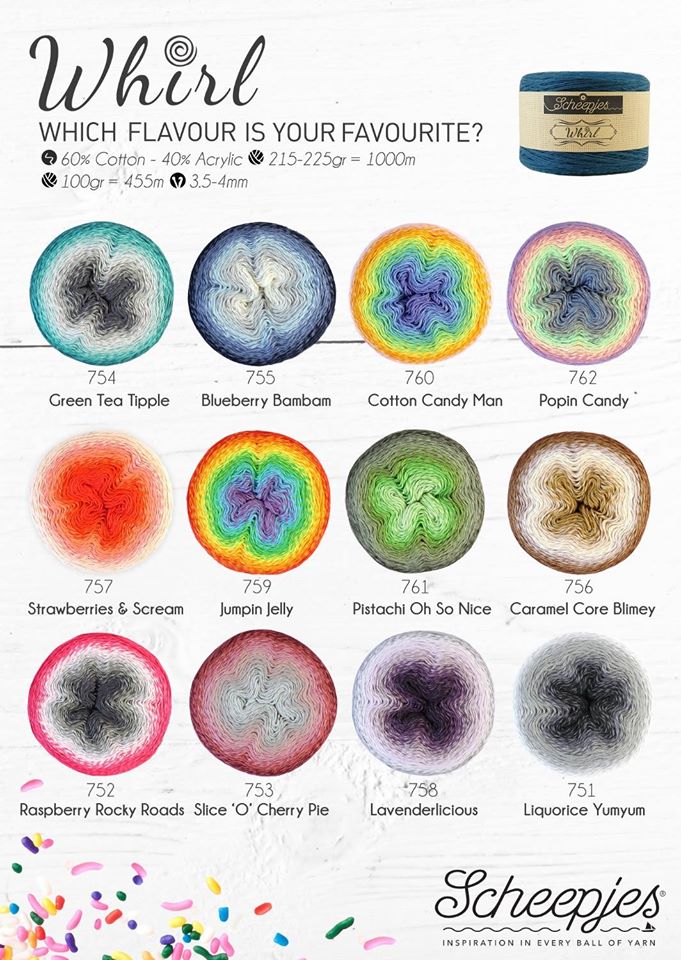 You will be able to buy Whirl from WoolWarehouse (Internationally) and other Scheepjes retailers from March 6, 2017.
I cannot wait to start seeing photos of the projects that will be born from these yarn cakes :) So… which one is your favourite flavour?

This blog post contains affiliate links. I only link to products I personally use or would use.  All opinions are my own.