Last week, I told you about Sophie's Dream, which will consist of 12 Sophie's Gardens in bold colours.  This week, I am going to show you some work in progress photos.  The pattern for Sophie's Dream will be posted here on my website (free) on the 29th of December 2018.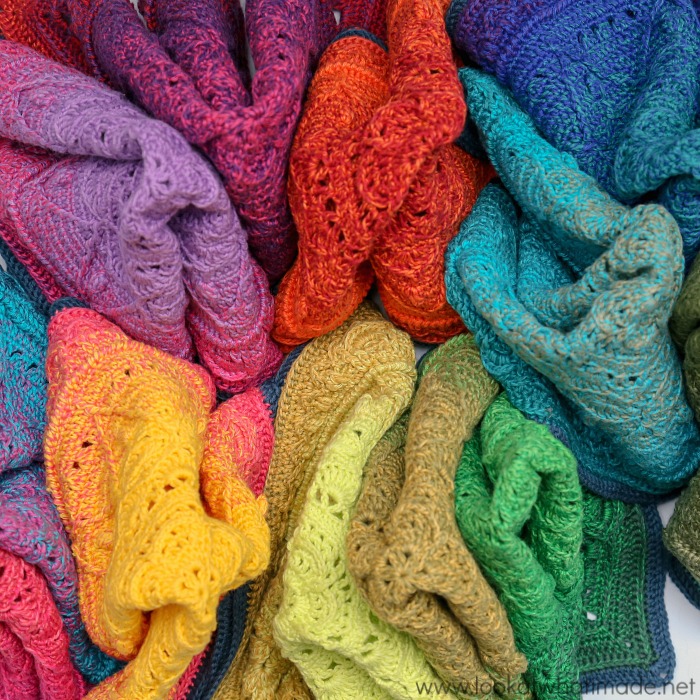 Just look at that riot of colour!  Before I show and tell any more, I should probably make sure that you know what exactly Sophie's Garden is…
Sophie's Garden
If you are at all familiar with Sophie's Universe, you will know that she started her life as a tiny mandala, which grew into a large mandala, which grew into a square.  That square was called Sophie's Garden.
The journey didn't, of course, stop there.  I continued to grow her into Sophie's Universe:  a complex crochet-along written specifically for adventurous beginners, with step-by-step photos, lots of landmarks, and videos by my dear friend Esther from It's All in a Nutshell.
Ever since I designed the pattern, I have wondered what a blanket would look like if it was made solely out of 'Gardens'.  With the internet making our world a smaller and smaller place, I have had the great privilege of seeing quite a few blankets where people have used the Gardens, including some fabulous temperature blankets!  But loving Whirl as much as I do, I really wanted to see what it would look like in a long colour-change yarn.  My friend Jenny has made that dream come true!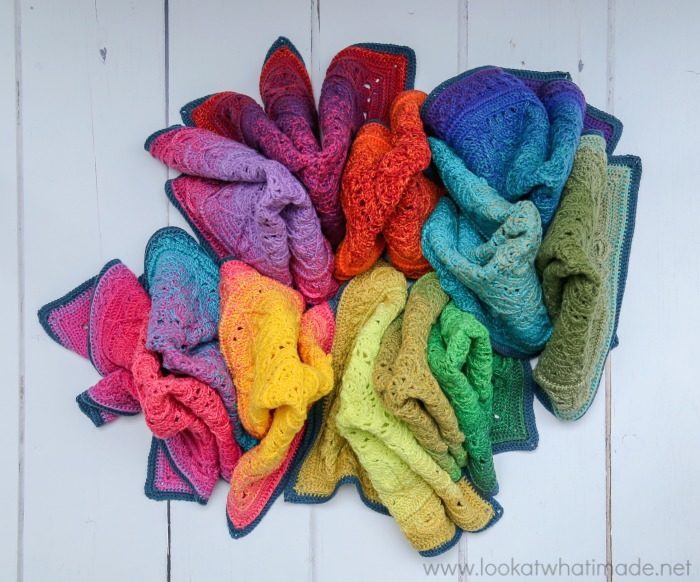 The colours she chose play so well together!  I couldn't resist taking lots and lots of photos of the squares before joining.  These messy photos were my favourite!
And just look at this disorganised rainbow :)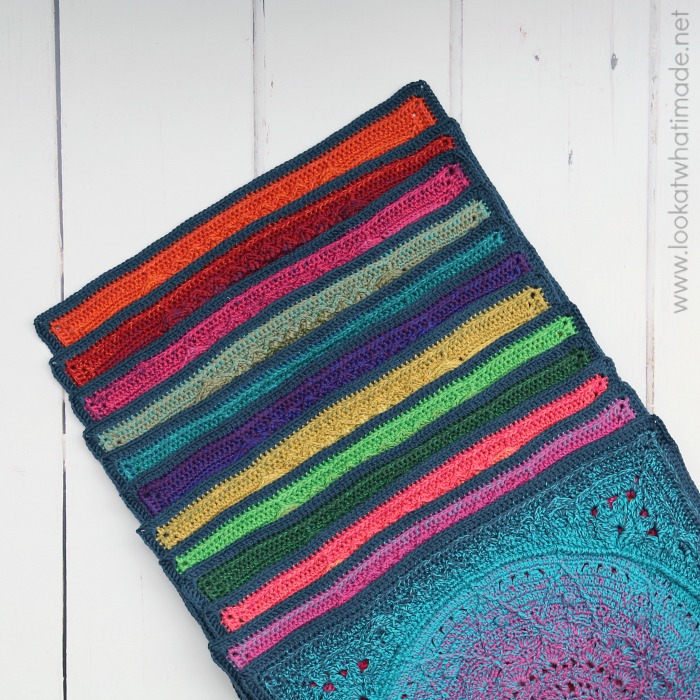 I am extremely happy about the fact that the design doesn't get lost in those bits where the colour changes are more 'mottled'.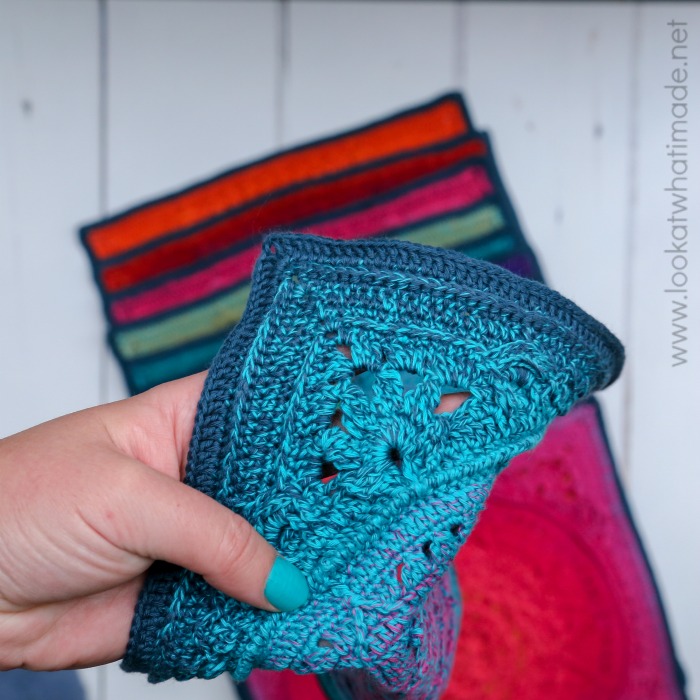 Each Whirl yielded 3 Sophie's Gardens (using the hook and gauge provided in the Sophie's Dream pattern).  If you are interested in knowing more about the colours, you can find them in last week's post HERE.
Red Velvet Sunrise (764)
I am constantly amazed by how the Whirl colourways surprise me.  They shouldn't!  I've seen enough projects made from Whirl to KNOW that all the colourways are magic.  Even so, I was pleasantly surprised by how the Red Velvet Sunrise Gardens turned out :)  I just couldn't imagine that pink, purple, red, and orange could look so pretty!!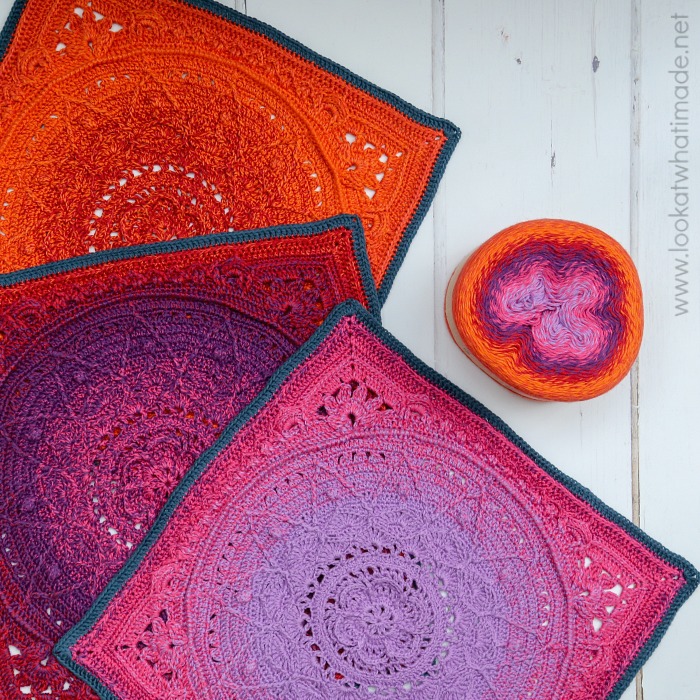 Rosewater Cocktail (776)
Heehee, this is my all-time favourite colourway.  Mr. LAWIM, if you read this, you can buy me one of these for Christmas!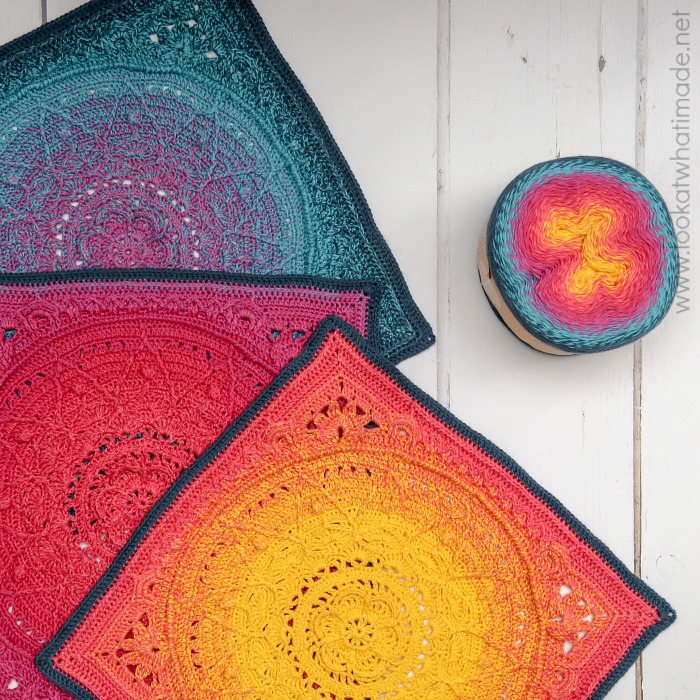 Key Lime Pi (780)
What can I say?  All sorts of happiness!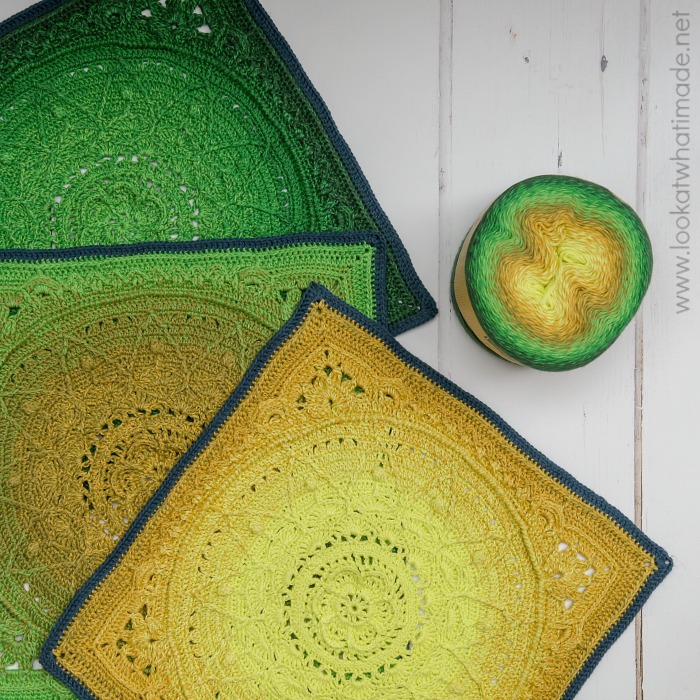 Blackberry Mint Chip (769)
This colourway was another wonderful surprise.  Don't these squares look amazing?  Who knew Olive could glow so much?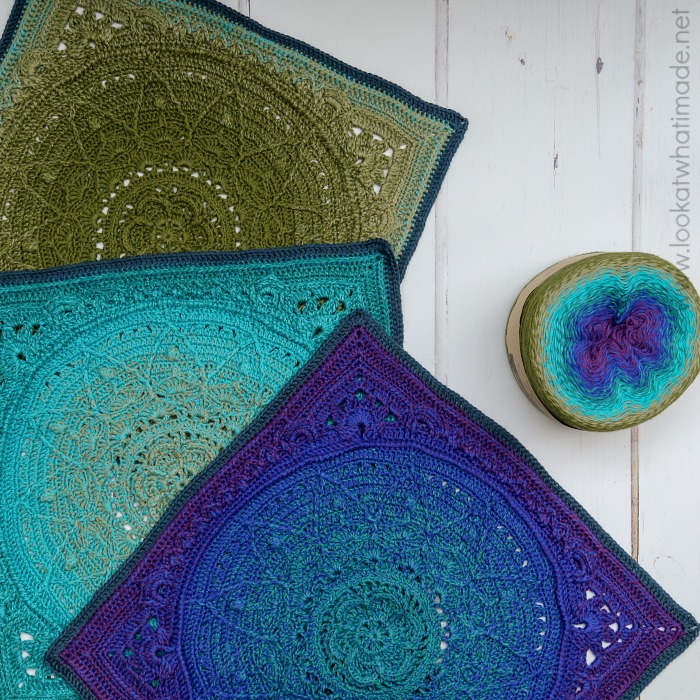 I absolutely cannot wait to show you the blanket next week, and I know for a fact that Jenny is hopping in her seat with anticipation.
Yarn packs for Sophie's Dream will be available in my Wool Warehouse Shop as soon as all the colours are back in stock early next year.  You can find the individual balls at any of the Scheepjes Stockists HERE.
I hope to see you back here next week for the big 'Reveal', and the week after for the pattern!
Want to see more of our Sophie's Dream journey?
More Whirl Patterns

This blog post contains affiliate links. I only link to products I personally use or would use.  All opinions are my own.