Ola my lovelies :)  If you have been following Jenny's Sophie's Dream journey, I am sure that you are as excited as she is (and I am!) to see this 'Reveal' post.  Sophie's Dream has been a joy to help conceptualise, and I hope you like the finished blanket as much as Jenny and I do.  If there are two things I don't think we will ever tire of, they are Sophie and Whirls!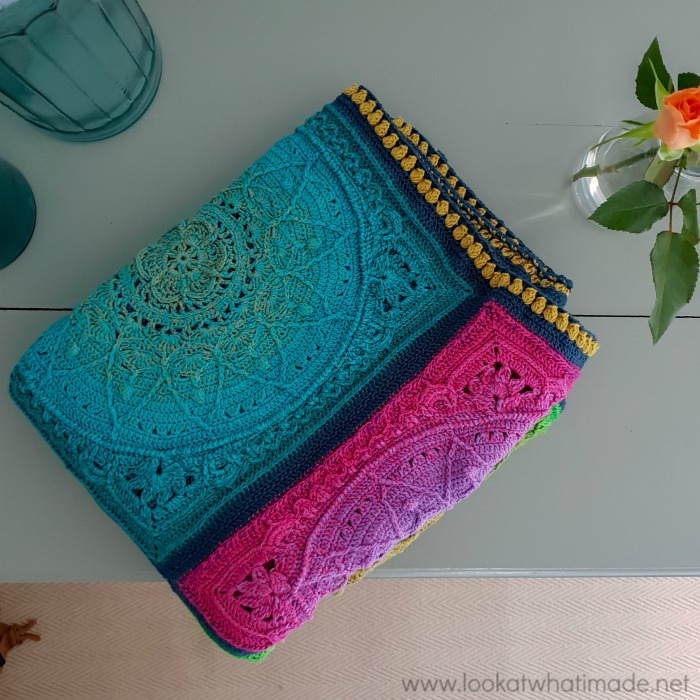 Unlike Charlotte's Dream, which had a vintage summer-picnic feel, Sophie's Dream has a very bohemian feel – brights combined with brights to create a riot of colour, all without any of the colour-changing work.  This blanket is much more Mrs. Maisel than Charlotte Brontë!
Just look at it!  Squee!!!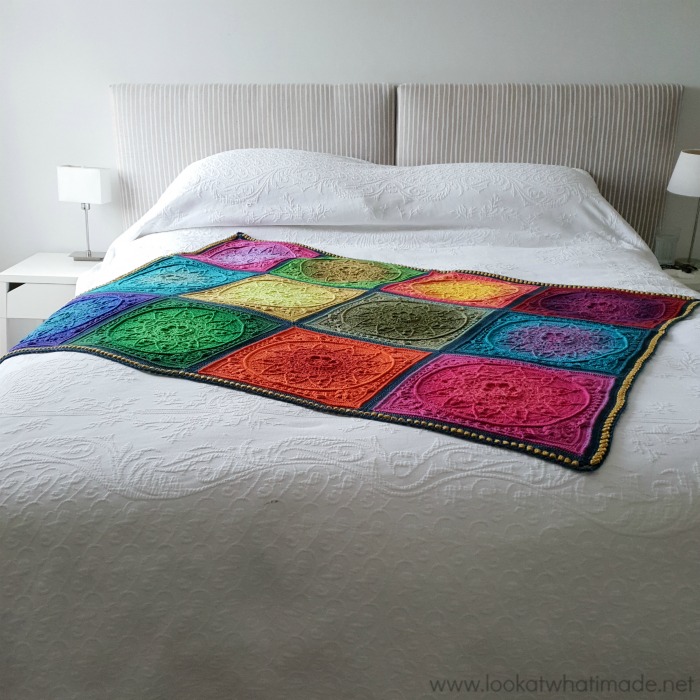 Let me show you a better angle…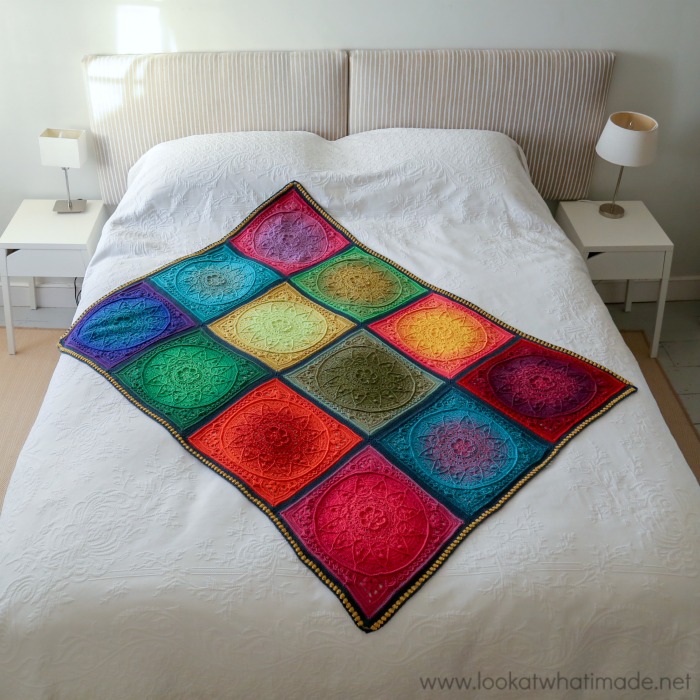 After a little chat, we decided to use the same border we used for Charlotte's Dream, using Whirlettes that would compliment the colours in the Whirls to most advantage.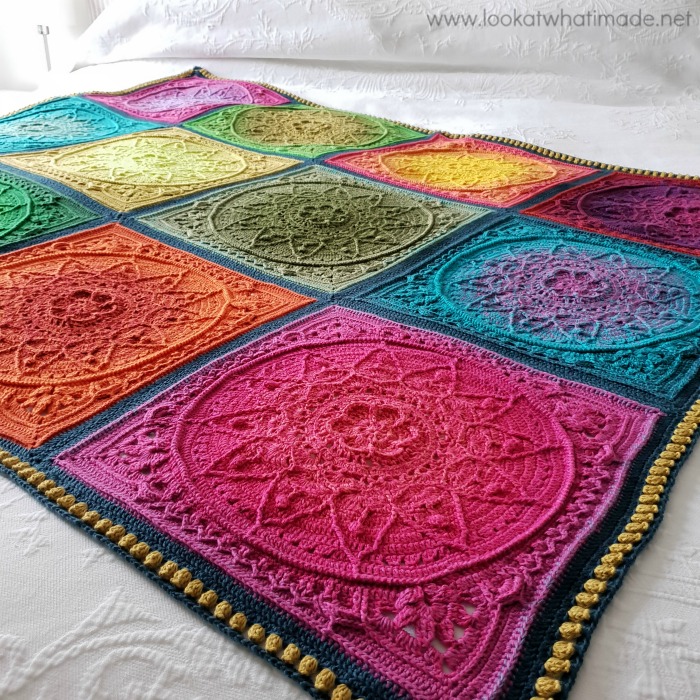 As with many of the projects I share with you, the photos were not taken in my house (if ONLY I had a house like that), but rather in The Arched House in Lyme Regis where I co-host yarn retreats with Daisy from Devon Sun Yarns.
The room Jenny and I took these photos in is my favourite room in the whole house – apart from, maybe, the quaint bunk room that has become 'mine'.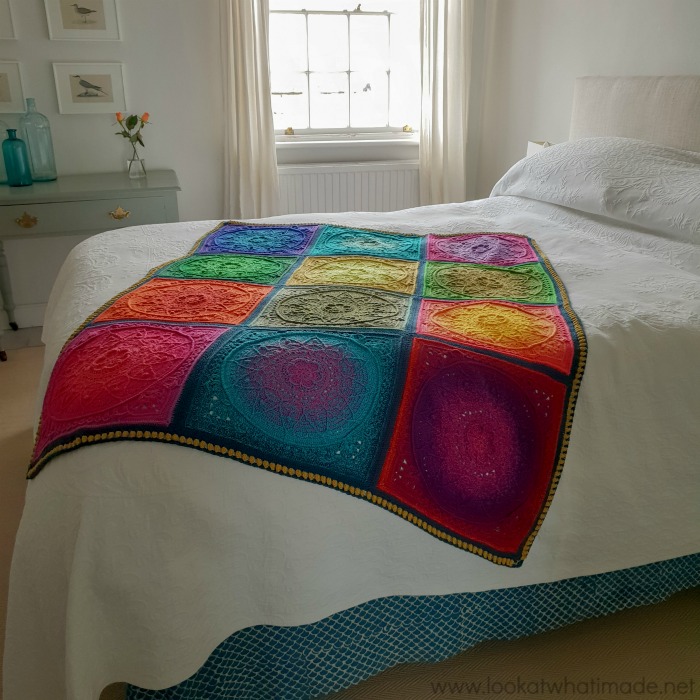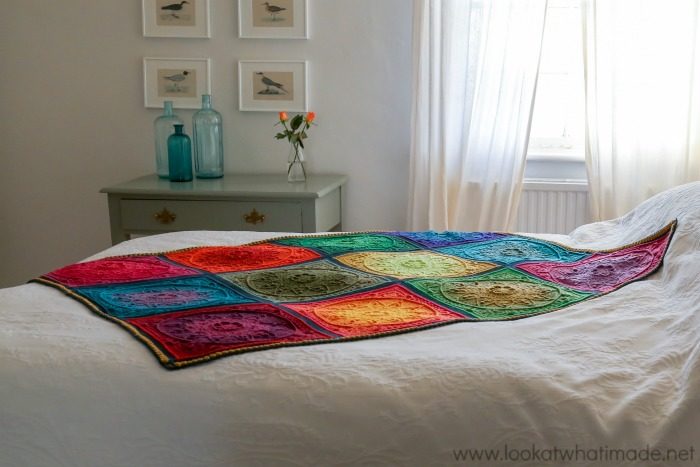 It was extremely hard to get a good photo of the blanket face-on.  I tried my best, and no-doubt Jenny has some funny photos of me trying to take these photos in my Christmas PJ's (thank you Mr. LAWIM).  This was the best I could do.  Aren't those colours amazing??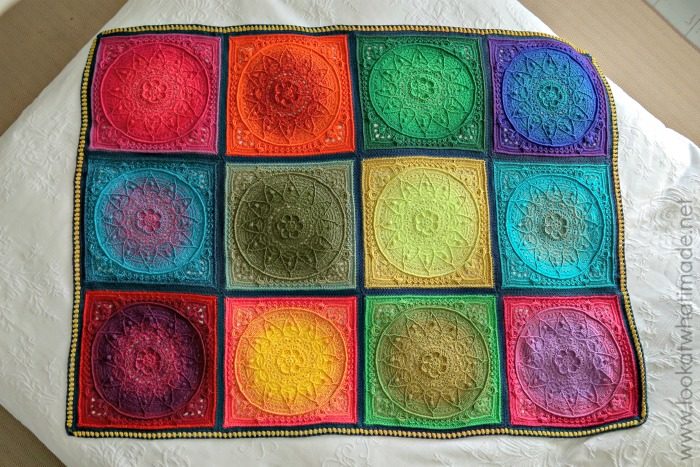 Of course, Jenny couldn't help stroking 'her baby', and I had to include a photo of that.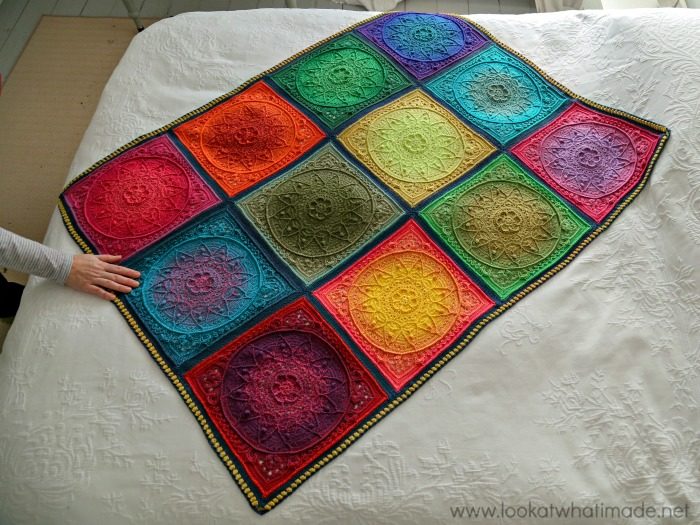 The pattern for Sophie's Dream will be posted on my website next Saturday (29th of December 2018).
Yarn packs will be available in my Wool Warehouse Shop as soon as all the colours are back in stock early next year.  You can find the individual balls at any of the Scheepjes Stockists HERE.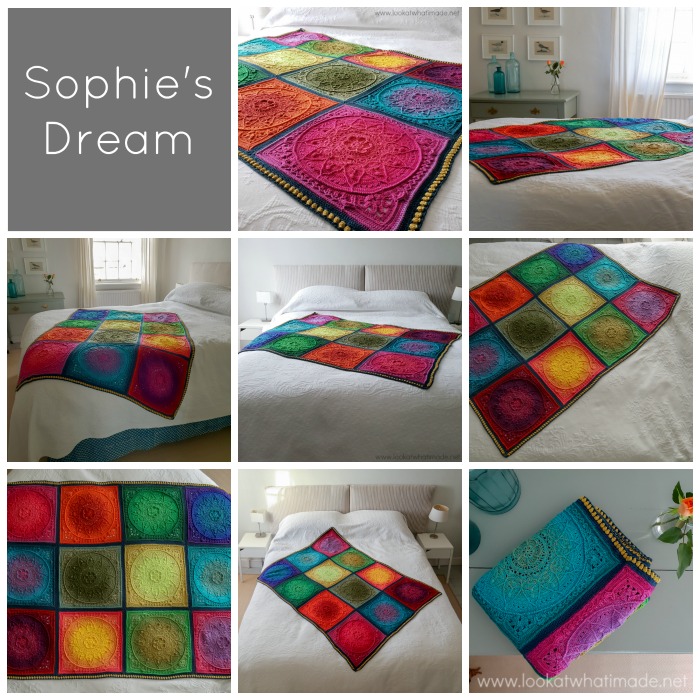 See you next week for the 'pattern'!
Want to see more of our Sophie's Dream journey?
More Whirl Patterns

This blog post contains affiliate links. I only link to products I personally use or would use.  All opinions are my own.