What a week this has been.  My resolve to focus on the simple joys was sorely tested!  Nevertheless, I did manage to find joy in many simple moments, not least of which were the ones I spent working on this blanket – especially the calming rhythm of the textured bits.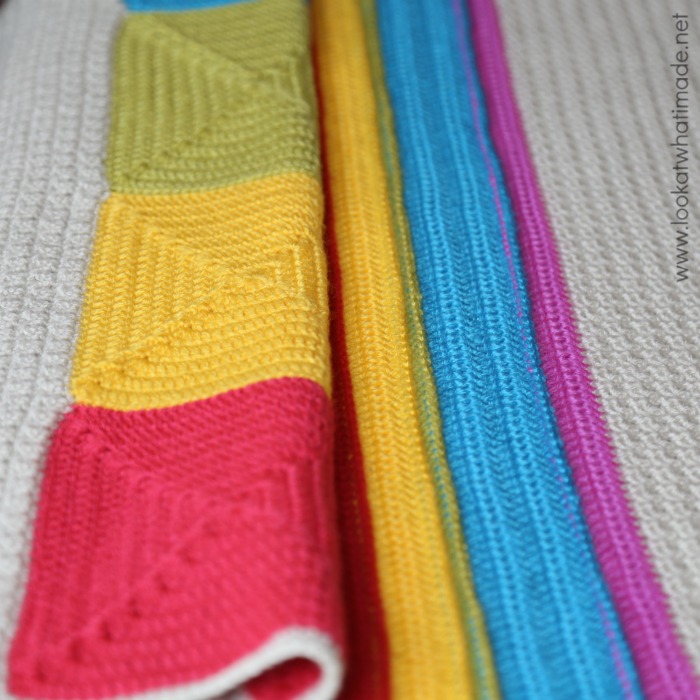 My Simple Joy blanket starts off with 5 solid double crochet squares  (you can read more about the colours in last week's Yarn Arrival post).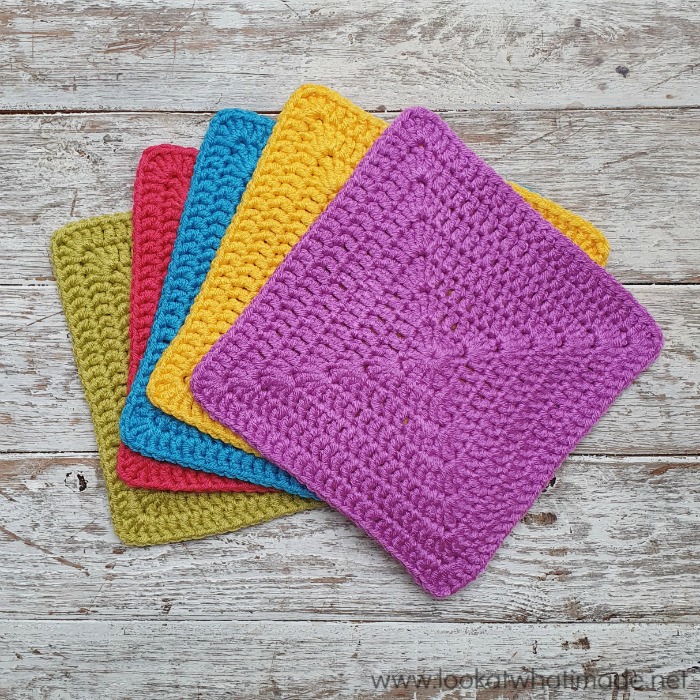 If you have been following me for a while, you will immediately recognise these colours as my go-to colours.  This is actually quite minimalist for me.  Usually, I would throw in two more lighter pink shades, definitely a light blue shade, and possibly another purple (pretty much the colours I used for the Colour Crafter Sophie).
For this blanket, I wanted to limit the colours as much as I could. I wanted to create something that was BOLD and CALMING at the same time.
This is probably my favourite photo of the blanket to date:  five little colourful rolls.  Just… I don't know… eyeball happiness?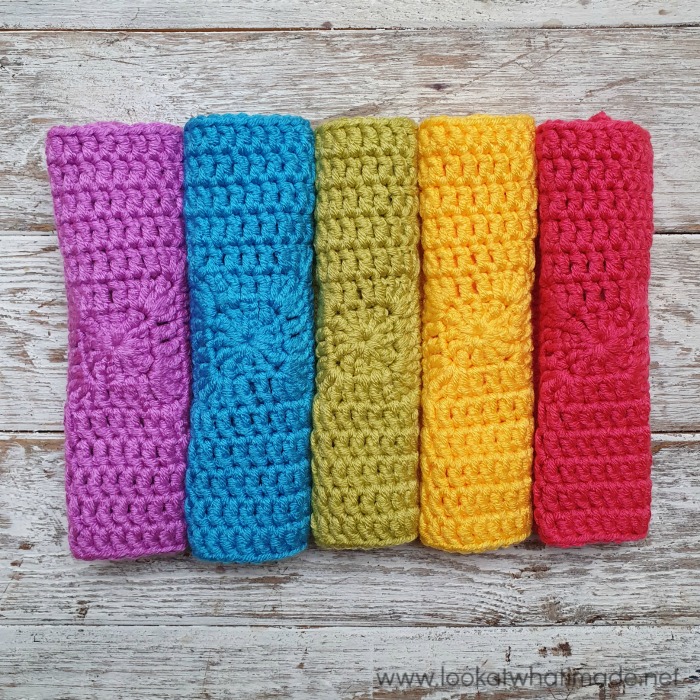 To offset the bold colours, I am using a neutral not-quite-grey and a very simple textured stitch.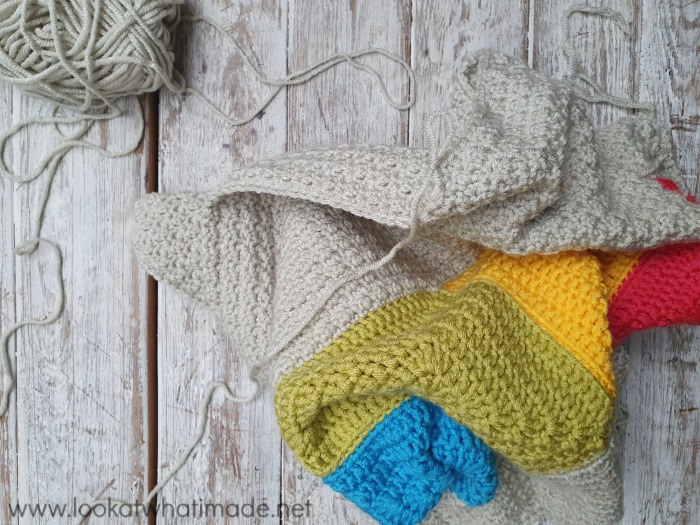 I tried to take a close-up of the textured bits, but it just looks all higgledy-piggledy when you zoom in…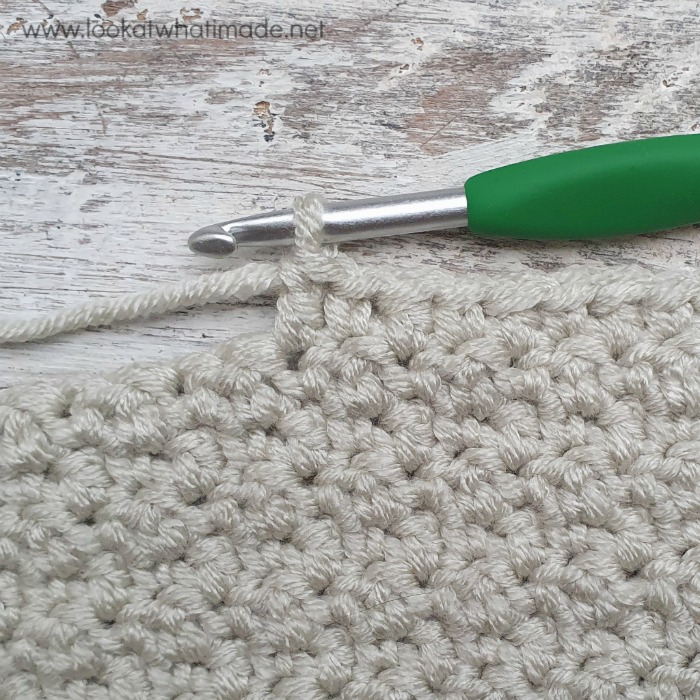 As I told you last week, I made a Colour Crafter version of this blanket quite some time ago.  The colours I am using for the Chunky Monkey version are the same as for that one, but just look at the difference in size between the squares!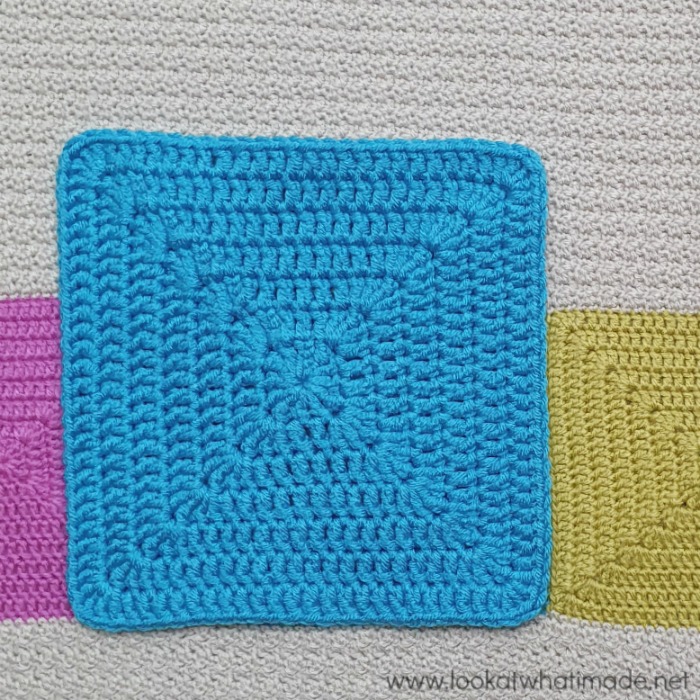 I will be finishing my blanket by adding some colourful stripes on the opposite end of the blanket (creating my own rainbow, if you will).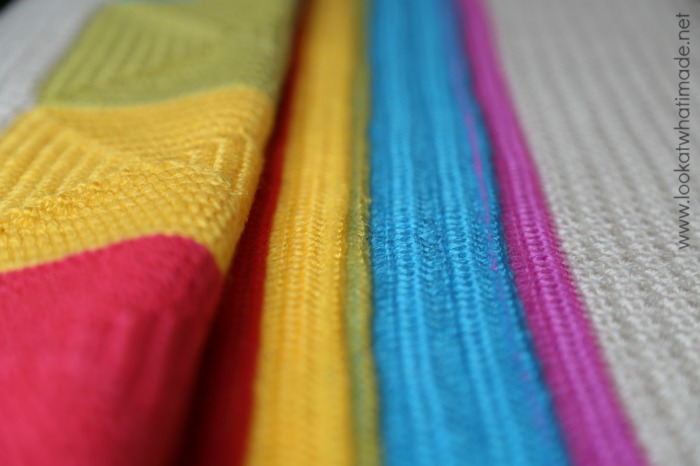 I am sure you can already picture what the end product is going to look like…
I hope to see you back here next week when I do my grand (simple) reveal of the Simple Joy Blanket.
Want to see more of our Simple Joy Crochet Blanket journey?
Simple Joy Blanket WIP (This Post)

This blog post contains affiliate links. I only link to products I personally use or would use.  All opinions are my own.