I am very excited to announce that Wool Warehouse now has a new yarn pack available for Sophie's Universe: a Rainbow Colour Crafter pack. When we finished Sophie's Universe last year, I hadn't planned on making another Sophie so soon, but I just couldn't help myself! After using Colour Crafter for my Summer in Swanage blanket, I really wanted to use it to make another Sophie.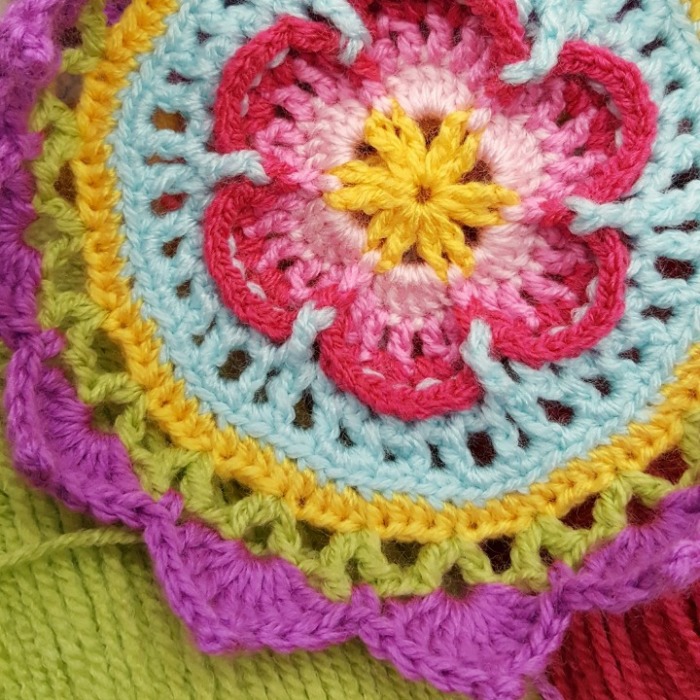 The Colour Crafter Sophie will be the same size as the medium Softfun Sophie, but it follows the bright colourway of the small Cotton 8 Sophie.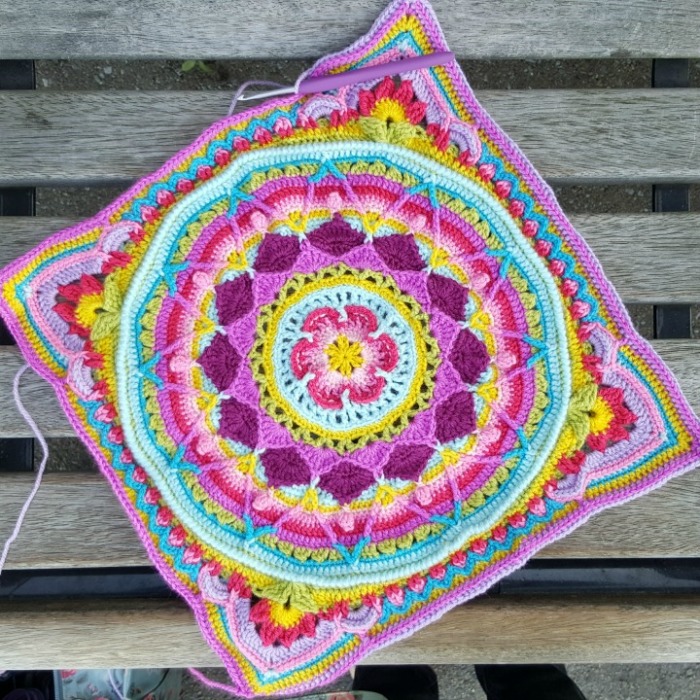 I have only just started on Part 6, so I don't have that much to show you yet. I would like some company, though, so if you want to follow along with me while I make my fifth Sophie, please be my guest. I will be using #sophiesuniversecal2015 and #colourcrafterrainbowsophie when I share on social media.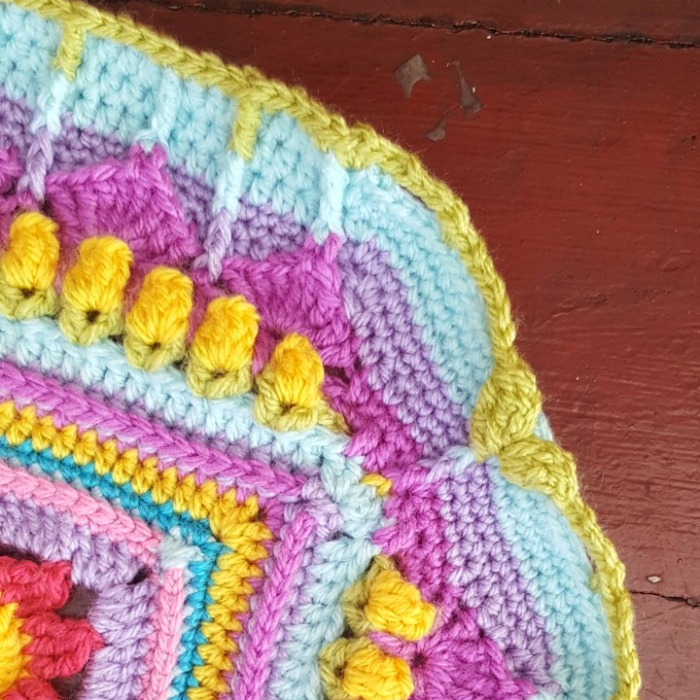 Rainbow Colour Crafter Sophie
Rainbow Colour Crafter Yarn Packs
The Colour Crafter Pack contains the following colours of Scheepjes Colour Crafter:
Brussel (2004) x 1
Sittard (1130) x 1
Den Bosch (1241) x 1
Tilburg (1083) x 1
Urk (1034) x 4
Delftzijl (1822) x 2
Hengelo (1084) x 2
Meppel (1061) x 1
Heerlen (1432) x 1
Den Helder (1068) x 1
The yarn pack also contains a print-out that details which colours should be used for which round, and one of these 'Authentic Sophie's Universe' labels (which I absolutely love)! You can buy the packs HERE in my Wool Warehouse Shop.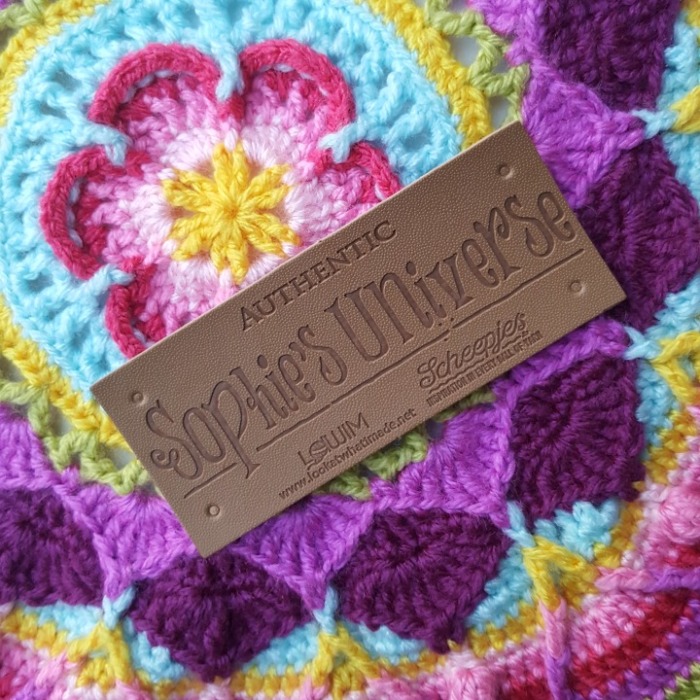 Size
If you follow the hook and gauge instructions supplied for the medium version of Sophie's Universe, your blanket will be 1.4 meters x 1.4 meters when finished. If you would like a larger blanket, you can use Jean Holzman's Stitch Sampler (paid pattern) or the Around the Bases CAL (free pattern) to extend it.
Colours Per Round
I have created a spreadsheet that details the colours and yardages used per round. You can find that HERE. As I have already mentioned, the Colour Packs include a printed list of the colours used for each round.
Instructions
You can find the instructions for Sophie's Universe HERE as a free 20-part crochet-along. The tutorials include lots of photos and hints, as well as links to the translations and step-by-step videos.

This blog post contains affiliate links. I only link to products I personally use or would use.  All opinions are my own.