My next crochet blanket pattern is a simple one with a long history.  It celebrates 'Joy in the Ordinary', or 'Simple Joy'.  I'll talk about that a little bit more later on.  For now, I want to talk about the yarn I have chosen to use for this blanket.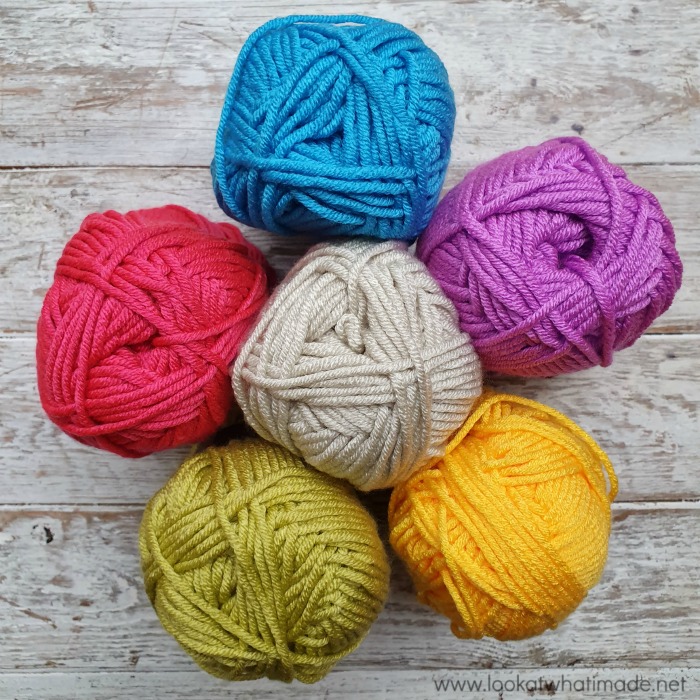 When I originally designed this blanket more than two years ago, my youngest was knee-high to a grasshopper, so I used Scheepjes Colour Crafter to create a baby/toddler blanket.  Since then, he has grown quite a bit, and his needs have changed significantly.
(*Cough, cough* any of you familiar with the benefits of a weighted blanket?)
So when I finally felt like I had the time and space to share the pattern, I realised that the size of it no longer suited our needs.  I decided to remake the blanket in Scheepjes Chunky Monkey (using the same colours as the original version).  They are:
Main Colour: Stone (2017)
Contrasting Colours:  Orchid (1084), Turquoise (1068), Chartreuse (1822), Canary (2004), Candy Apple (1083)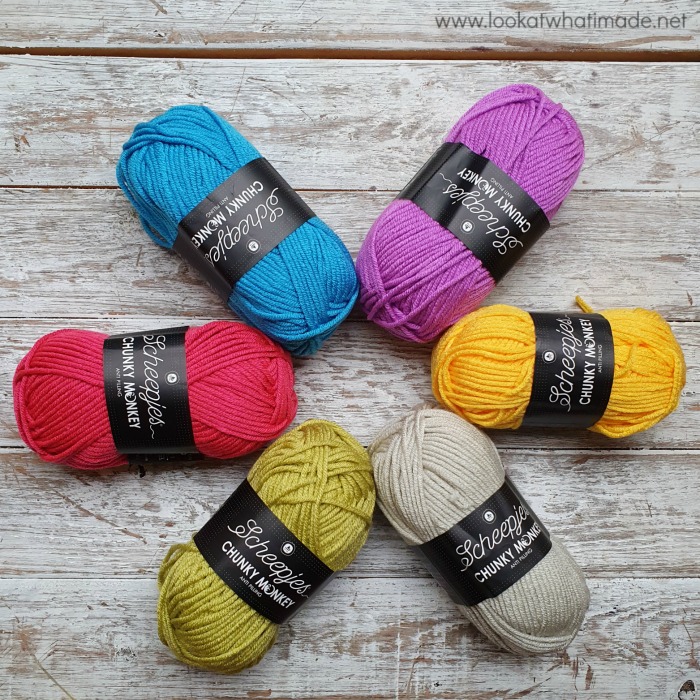 Scheepjes Chunky Monkey is labeled as an Aran Weight yarn that should be used with a 5mm hook.  It is 100% premium acrylic with each ball containing 100g/116m/127yds.
I have found, however, that it works up more like a chunky yarn (very much like the name implies).  As you probably already know, I crochet quite tightly.  I have found that using a 5mm hook gives me a nice dense texture, perfect for rugs and baskets, whereas using anywhere up to a 6.5mm crochet hook will give me a nice heavy drape.
I have thoroughly enjoyed working with Chunky Monkey!  So much so that I currently have three projects on the go with this yarn.
As this blanket was originally designed using Colour Crafter, I wanted to take a moment to show you the difference between the two.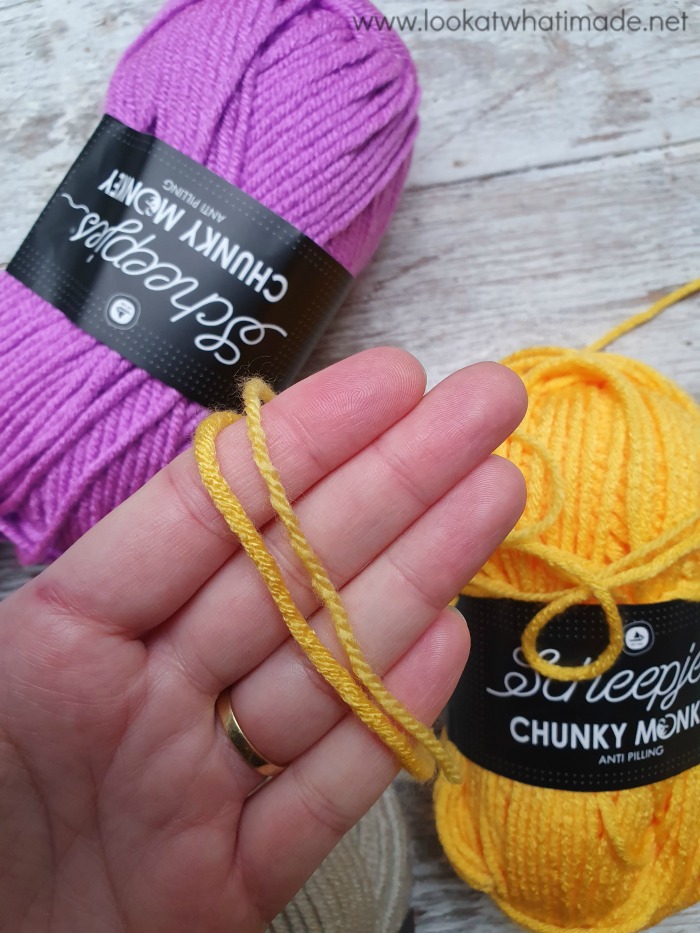 At first glance, it is hard to see the significant difference in weight.  The only thing that is obvious is that Chunky Monkey has a much tighter twist than Colour Crafter.
If you use the 'Wraps per Inch' way of measuring yarn thickness, however, you can clearly see that Chunky Monkey is much denser than Colour Crafter, and therefore doesn't compress as much.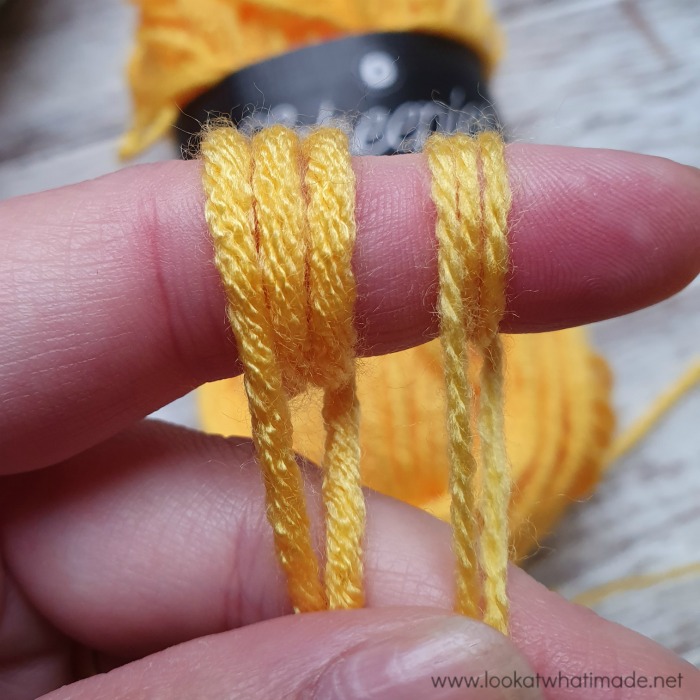 This 'thickness' is why I chose to use Chunky Monkey for this pattern.
I wanted a blanket that:
a) Made me happy
b) Was big enough for my seven year-old to cuddle under
c) Was heavy enough to calm him at bed-time
d) Celebrated colour without overwhelming him
Although I chose these colours a long time ago, they are still pretty pertinent today.  I scrolled through my photos of the last four months, and these are just a few of the colour-matching photos I found: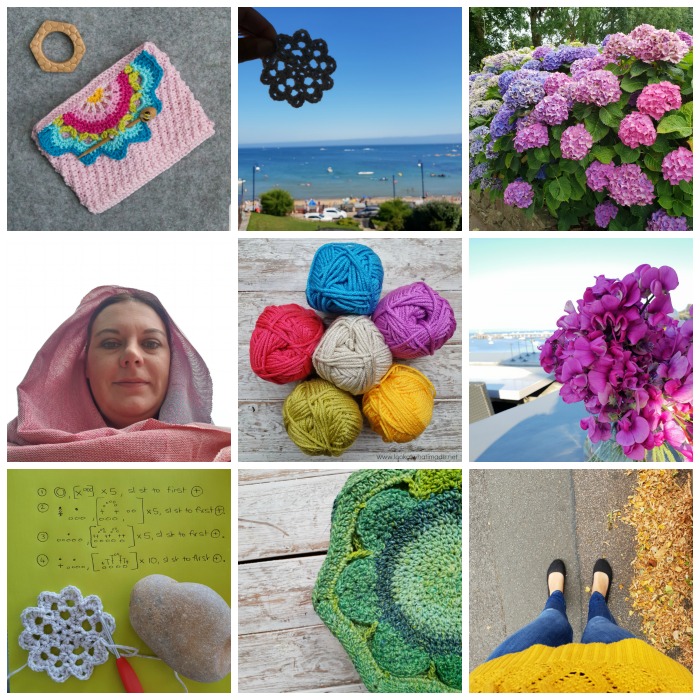 I had many self-doubt moments about both the simplicity of the design and the balance of colour vs neutral in this blanket.  I almost wasn't going to share it, until my 11 year-old reminded me that 'everything doesn't HAVE to be complex', and assured me that he liked it just as much as I did… 'No, more!'.
Sometimes the things that bring us the most joy are not the obvious things like achievements and acknowledgement, but rather the simple ones:  the feel of the wind as you round the corner to go up the stairs at Holborn tube station;  kids pretending to be ghosts while they run around the garden draped in hand-made blankets;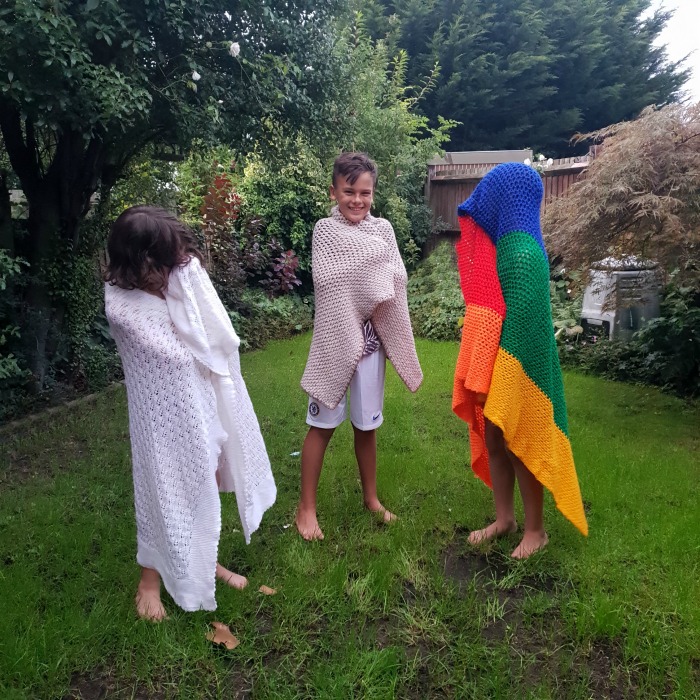 … floating in the ocean with your sons at the very moment when they realise they CAN float; having a playful stroll on London's South Bank and stopping to admire the graffiti (which matches my blanket colours pretty well)…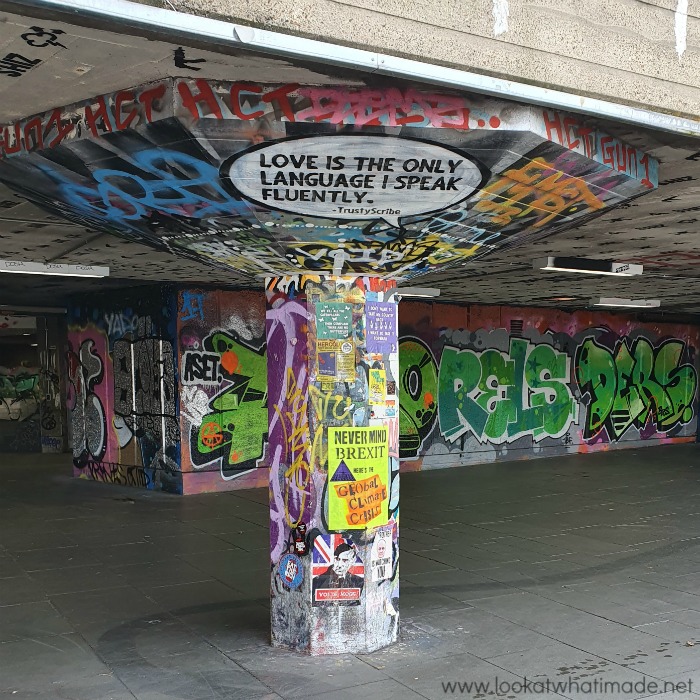 I will give you a hint and tell you that the colourful bits in this blanket are few, simple, and effective, and that the background bits are perfect for mindless crochet (and yield a lovely texture)!
I hope to see you back here next week for some sneak peeks of the Simple Joy Blanket.
In the meantime, you can buy Scheepjes Chunky Monkey at any of these Scheepjes stockists.
Want to see more of our Simple Joy Crochet Blanket journey?

This blog post contains affiliate links. I only link to products I personally use or would use.  All opinions are my own.