I love doing work in progress posts.  For me, they are an opportunity to look back at everything that happened in my life during the conseption and realisation of the project.  Also, I just like looking at all the colourful crochet photos (again and again).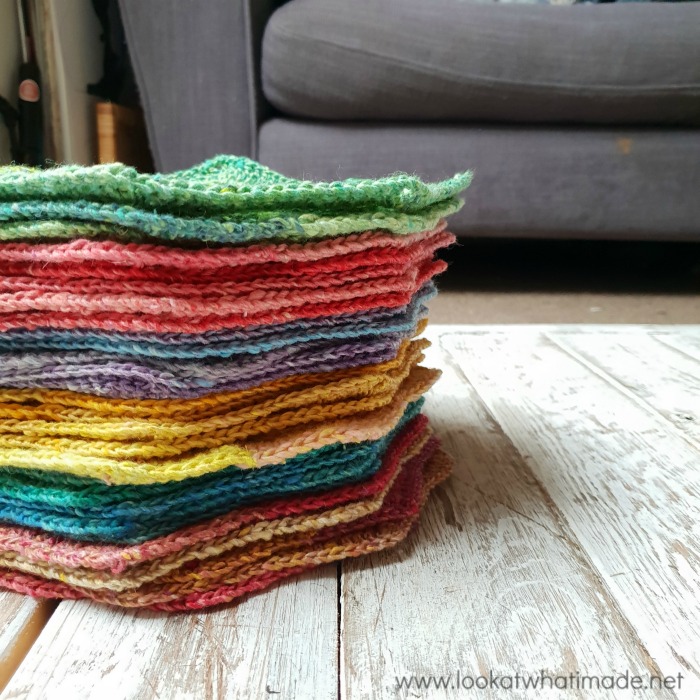 I find that a work in progress is never just 'itself'.  It is an amalgamation of all the memories, all the other projects that kept it company… all the joy, and sometimes even the sadness.*
This blanket shares a lot of memories with the Banksia Blanket I shared a few weeks ago.  I won't go into all of them again, because I've already covered them in THIS POST.  Scrolling through my photos (as I inevitably do when writing these posts), I found one or two more things that I would like to share.  Ok, three things:
The Boys Throughout the Seasons
You must know, by now, that I love including the boys in my yarny persuits.  They all LOVE the things I make and often fight about who 'gets' what.  This is a snapshot of their lives from when I decided to make this blanket to when I finished the last stitch on the border.  It doesn't include a photo of Boy 3's very long hair, more's the pity.  But it is getting late and if I want to finish this post before bed-time, I better not start looking for one!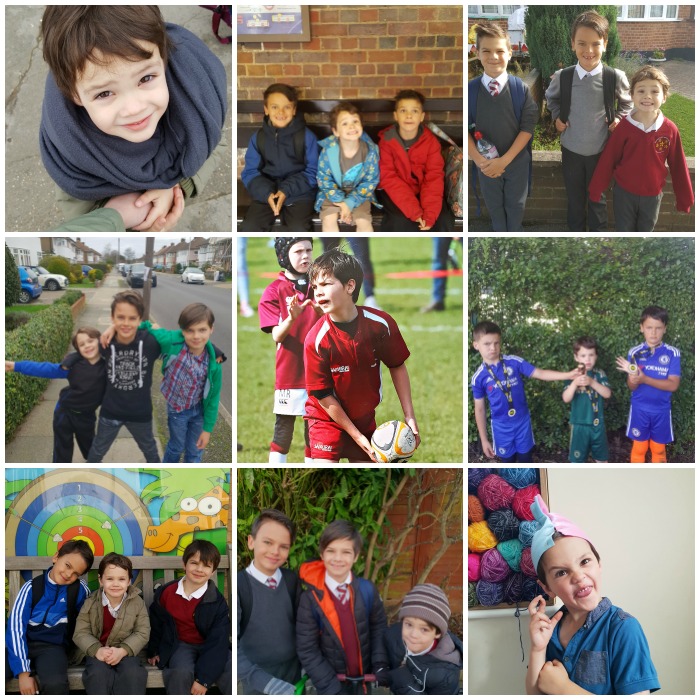 British Craft Awards
The biggest thing that happened during this time was that I won 'Best Crochet Designer' at the British Craft Awards 2018.  You can read my post about it HERE on Instagram.  This was quite possibly the best moment in my crochet journey so far.  The main thing about the photo below, though, is not the trophy I am holding, but rather the people in it.  Here you can see me flanked by my sister-in-law (visiting at the time) and Janie Crow (an idol, mentor, and dear friend).
That, by the way, leads quite nicely into the conception of this blanket two years ago.
Knit for Peace Workshop
In 2017, Jane asked me to do a workshop for Knit for Peace.  For this workshop, I designed the square that will make up the body of the Lynda blanket.  It uses short rows to turn a circle into a flower, which then turns into an octagon.
Short rows, although used a lot in knitting, do not get used enough in crochet, in my opinion.  They are an amazing tool and everyone should add them to their crochet arsenal.  They open up a whole new world of shape-changing possibilities!  
It then uses another variation of short rows to turn the octagon into a square (more about that when I share the pattern).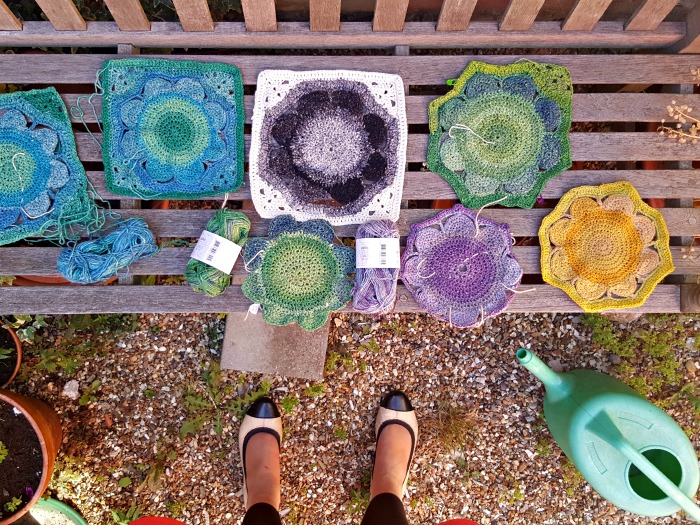 As soon as I saw the squares made at the workshop, I just knew that I wanted to turn them into a blanket.
My initial thought was that I would tile brightly coloured octagons with brightly coloured filler squares.
Just look at these beauties!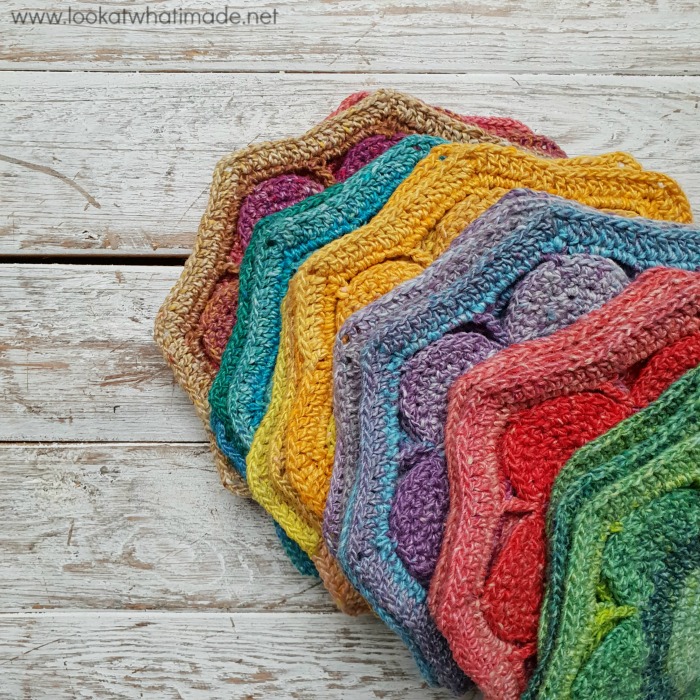 When I started making the filler squares and laying them out, I realised that it was too busy (both because it was just too colourful – if such a thing exists – and because it was impossible to predict where a colour-change would fall and how it would affect the over-all look of each individual blanket).
So, the octagons and I spent quite a few days (weeks maybe, possibly months) pondering each other.  I took lots of photos like this one while I thought…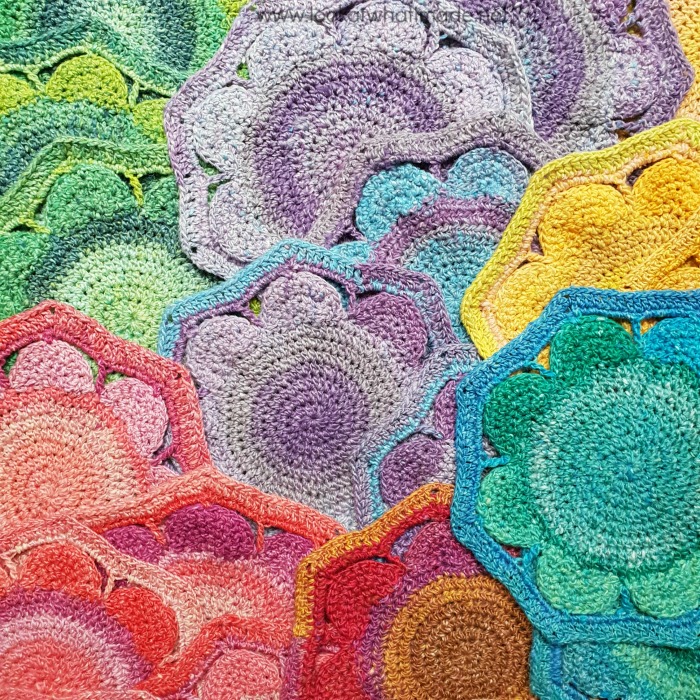 Doesn't that just make your eyeballs smile?
I finally decided to square the octagons up as originally intended, using a vintage-feel main colour.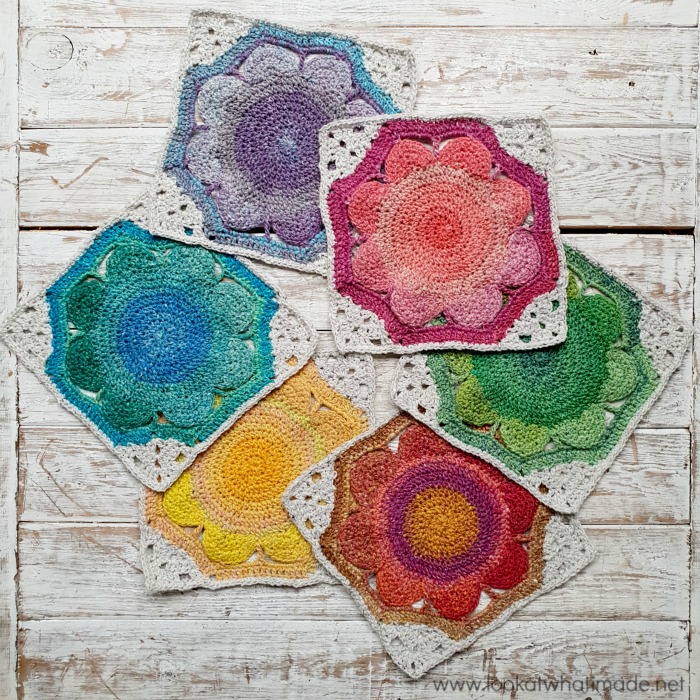 Although this approached reduced the vibrancy of the project as I had it in my mind, it makes the squares feel extremely elegant and timeless.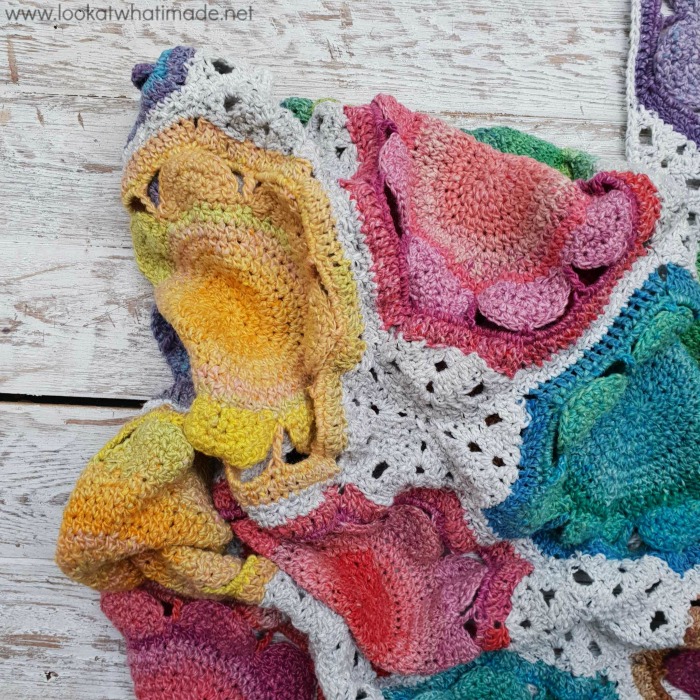 I adore each and every one of the resulting squares, and cannot wait to show you how they turned out.  I will, though.  Wait, that is.  Until next week.
In the meantime, here are some more random memories (not previously mentioned):
Two banged-up knees from playing tennis for the first time in a decade, over-estimating my skill, and falling after a headlong over-reach
A broken nose from a football to the face (second time ever playing amature football – LAST time ever playing ANY kind of football)
Yarndale (twice) – yes, this project has been THAT long in the making
I hope to see you back here next week for the Reveal.
Want to see more of our Lynda Blanket journey?
Lynda Blanket WIP – This Post
*I read a book recently where the main character makes a quilt out of different fabric scraps.  Each scrap is symbolic of a specific occasion or person in her life.  These 'happenings' are not all good or bad or epic, but they all make her who she is.  I won't say if the ending is happy or sad, because that is not the point of the quilt.  The quilt tells her story, much like everything we make tells ours.  The book is called 'A Fine Balance' by Rohinton Mistry, should you be in need of an engaging read full of colourful characters.

This blog post contains affiliate links. I only link to products I personally use or would use.  All opinions are my own.