This year has absolutely flown by, hasn't it?  Wasn't it just Christmas?  And it feels like yesterday that we found ourselves in the middle of the most amazing UK summer.  It was hard to imagine making blankets in such glorious weather, yet that is exactly what I have been up to behind the scenes.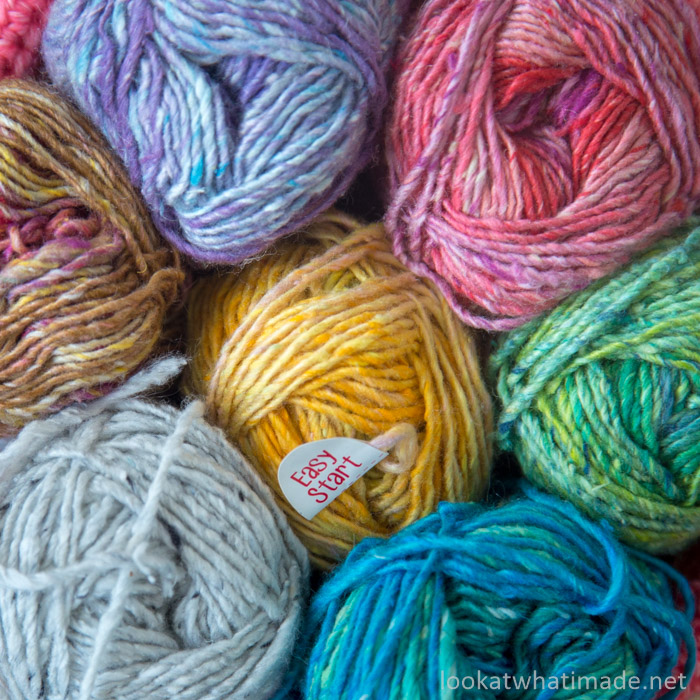 Today, I am going to show you the yarn I have chosen to use for my next blanket.  Just like with Charlotte's Dream, I had a mountain of help with this one.  I asked my super-speedy friend Minno to make parts of it because I really wanted to see if the vision I had in my head would match the real thing and I just didn't have the time to make it all myself.
People often comment that it must be amazing to 'live the dream' of being able to turn crochet into a viable part-time career.  It IS amazing, but for a while, I sabbotaged the joy by over-comitting.
If you listened to any of my podcast interviews (links in sidebar), you will know that I made a decision almost three years ago to say NO to things that didn't make my heart sing.  Well, I am finally getting the hang of it and it has been revolutionary!  I am enjoying my crochet again instead of feeling like I am constantly chasing deadlines.  This is so important!  I believe that intentions speak louder than actions and if my intention is joy and excitement, that will come across in what I create, hopefully infecting you with joy and excitement too!
I am going to call this blanket Lynda.  Or maybe I should call it Lynda Squared, because I am naming it after two Lyndas:
one of my Spanish translator (and a dear friend now for almost 5 years)
our erstwhile childminder, who took care of our three most prized posessions as if they were her own.
For this blanket, I will be using seven shades of Scheepjes Secret Garden.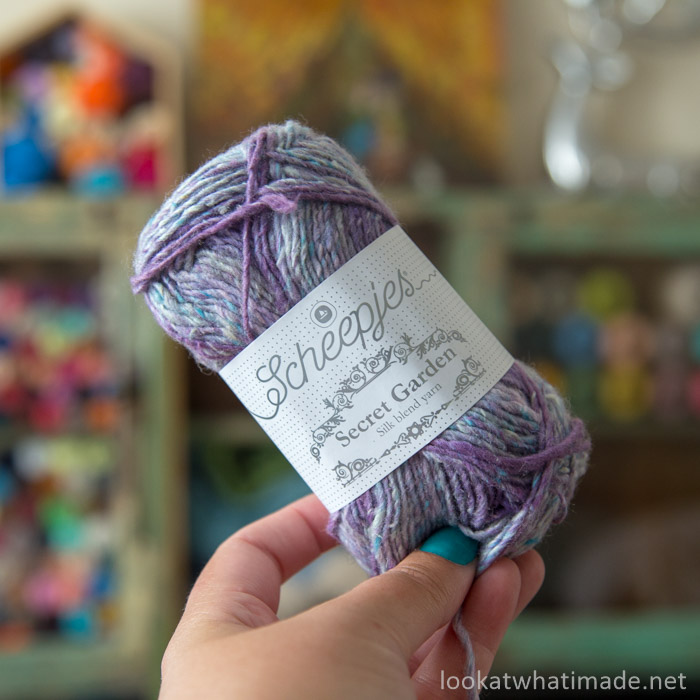 Right off the bat, I have to tell you that these colourways are constantly surprising me!  What you see when you first pick up a ball is not even a hint of what you will get when you work it up.  It always feels weird when I open up a ball of yarn as if I were peeling an orange, but sometimes that is the only way to see the gem hidden inside a colour-change yarn.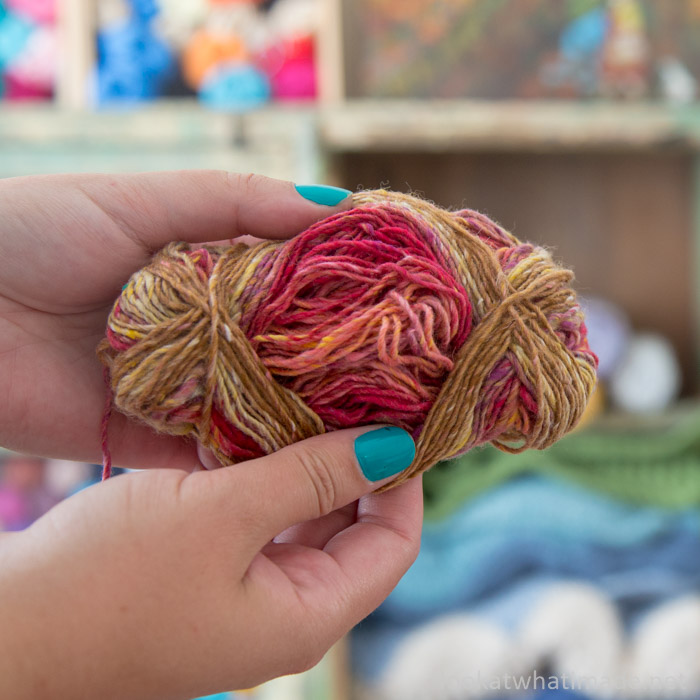 Secret Garden is a 20% Silk/ 20% Cotton/ 60% Polyester mix.  You have to be gentle with it due to the silk content.  No tugging or double magic rings when you work with it, but once worked up, it is sturdy and gorgeous!  The colours I have chosen to use for my blanket are:  702 Herb Garden, 703 Secluded Lake, 705 Rambling Blooms, 707 Summer House, 708 Rose Arch, 709 Lily Pond, and 736 Bird Bath.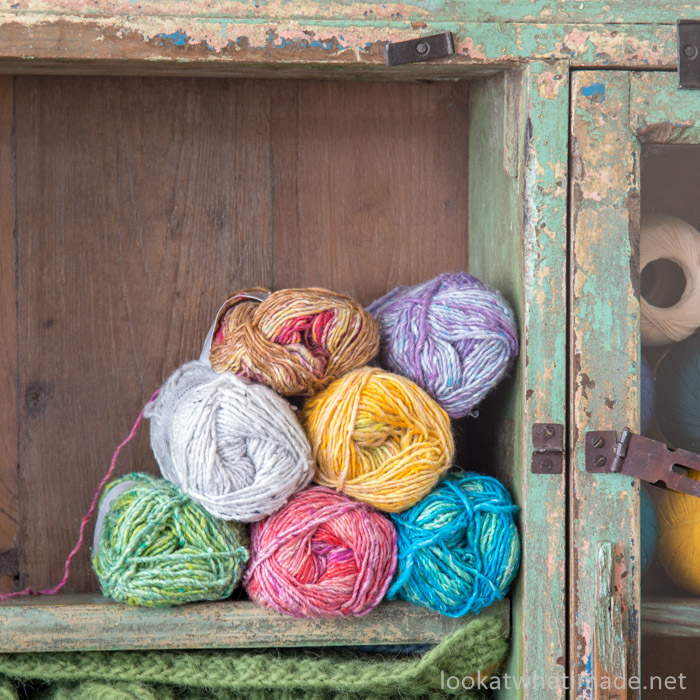 And before I continue, I just have to zoom out and show you the gorgeous reclaimed Indian Cabinet we bought for my birthday last year.  I LOVE the fact that it has history and wonky latches.  It makes the perfect home for my Catona and Cahlista Cutie Pies, Scheepjes Sweet Treats, and the rug I designed for Yarn 4.  And if you look very closely, you will see a tiny black and white photo of me on my wedding day…dressed in a pomegranate wedding gown (it just happened) and laughing a cackling laugh.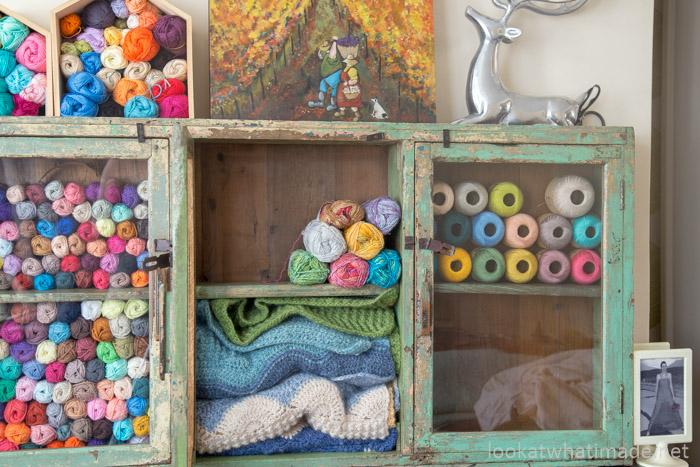 Actually, I think I might have to show you the original photo so that you can see the joy!  Also, as I was editing this post, I realised that the (actual) colours in my dress closely resemble those in the Rose Arch colourway (708).  The overcast sky made the dress look much more red than it actually was.
Of course, hunting for this photo (taken on the cement road between Calitzdorp – where I grew up – and Oudtshoorn – our neighbouring town) led me down a nostalgic path of 'photos taken on the cement road'.  I stumbled upon this photo of my siblings and I on one of our 'cement road photo shoots'.  On this particular day, we had taken the back seat out of my car and placed it in the middle of the mostly-deserted road so that we could take a photo of all four of us (and Delolla the doll – why???).  The colours echo the colours I will be using for my Lynda blanket, which gives me all sorts of feel-good-miss-them-miss-South-Africa feelings.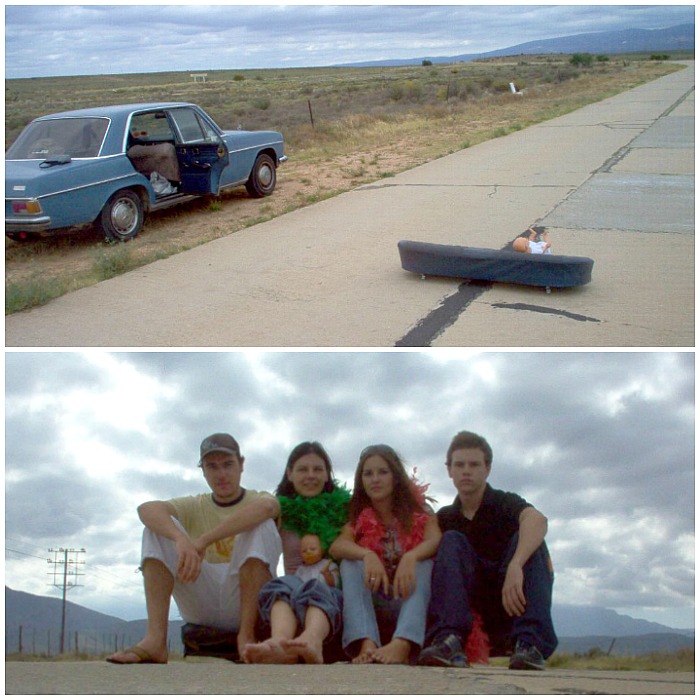 So…these are the seven colours I chose for the blanket and next week I will show you a few work-in-progress photos so that you can see for yourself how these beauties come alive when worked up.  Oooh, I can't wait!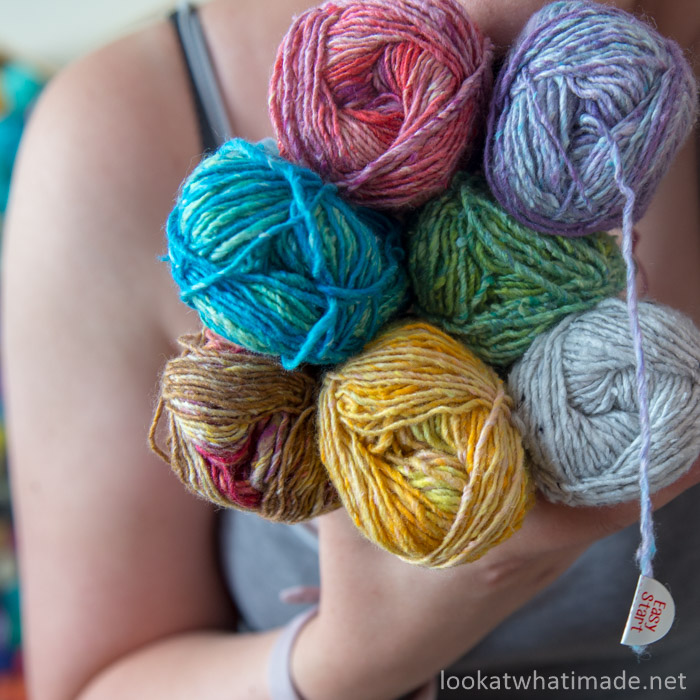 I hope to see you back here next week for some sneak peeks of the Lynda Blanket.
Want to see more of our Lynda Blanket journey?

This blog post contains affiliate links. I only link to products I personally use or would use.  All opinions are my own.