Granny Square Day 2019 is finally here!  I hope you will join in the fun and share your beautiful squares so that we can all Ooh and Aah!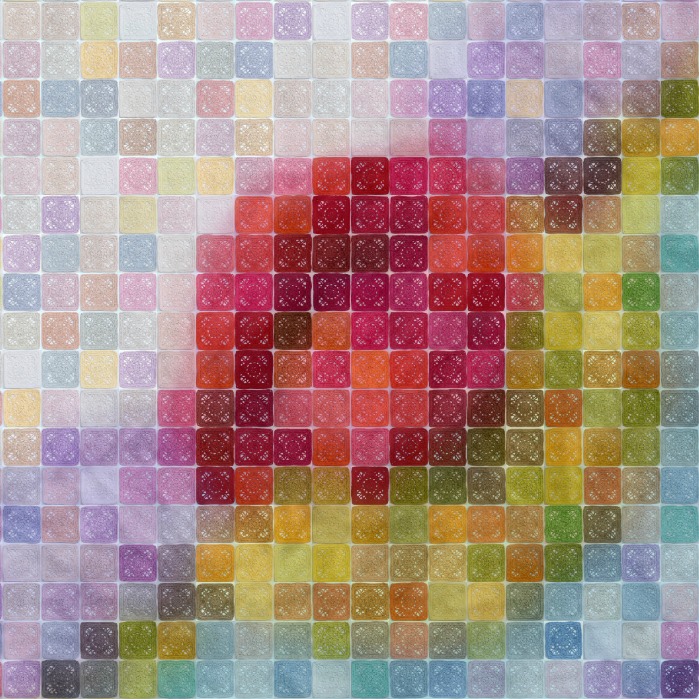 Granny Square Day was started in 2014 by Susan Regalia (@suregal27 on Instagram).  I had to scroll QUITE a way back to find her original post about it.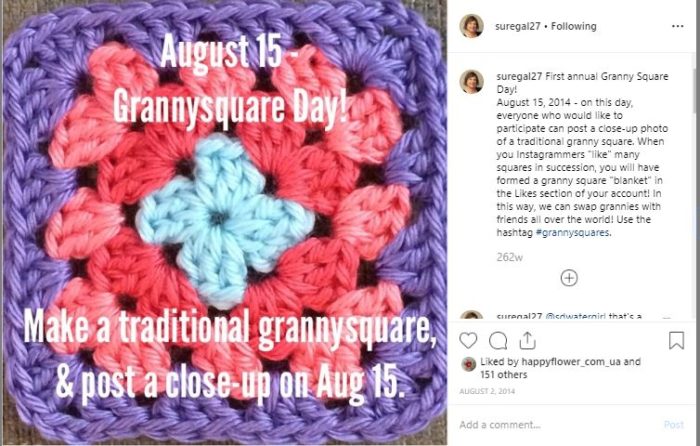 Since then, Granny Square Day has exploded! In 2015, it had already gotten too big for one person to manage, so Susan reached out to Simply Crochet, who has taken over the running of it.  I am very proud to announce that I am one of the people they contacted to be a Granny Square Day 2019 Ambassador.
The other two ambassadors are:
All of us designed dedicated squares for Granny Square Day 2019.  You can find them below under 'Suggested Patterns'.
The idea behind Granny Square Day is that we all make a granny square and then share a cropped photo of it on Instagram using #grannysquareday2019, creating many virtual granny square blankets in the feed.  Last year, Simply Crochet created some beautiful granny square wallpapers, which you can see HERE.  I know lots of people have used the images to create mugs, stationery, and cards (to name but a few).  I found this example on Crochet Concupiscence.
If you want to read more about Granny Square Day (or find out how to get involved), you can find additional information HERE.  Simply Crochet has also shared 15 free granny square patterns since the start of August.  You will find them HERE.
In a minute, I will share loads of free patterns with you.  Before I do that, though, I want to talk 'semantics'.  I know that 'Granny Square' technically refers to a very specific design.  The one we probably all started with and that adorned childhood bedrooms and sitcom couches as far back as we can remember.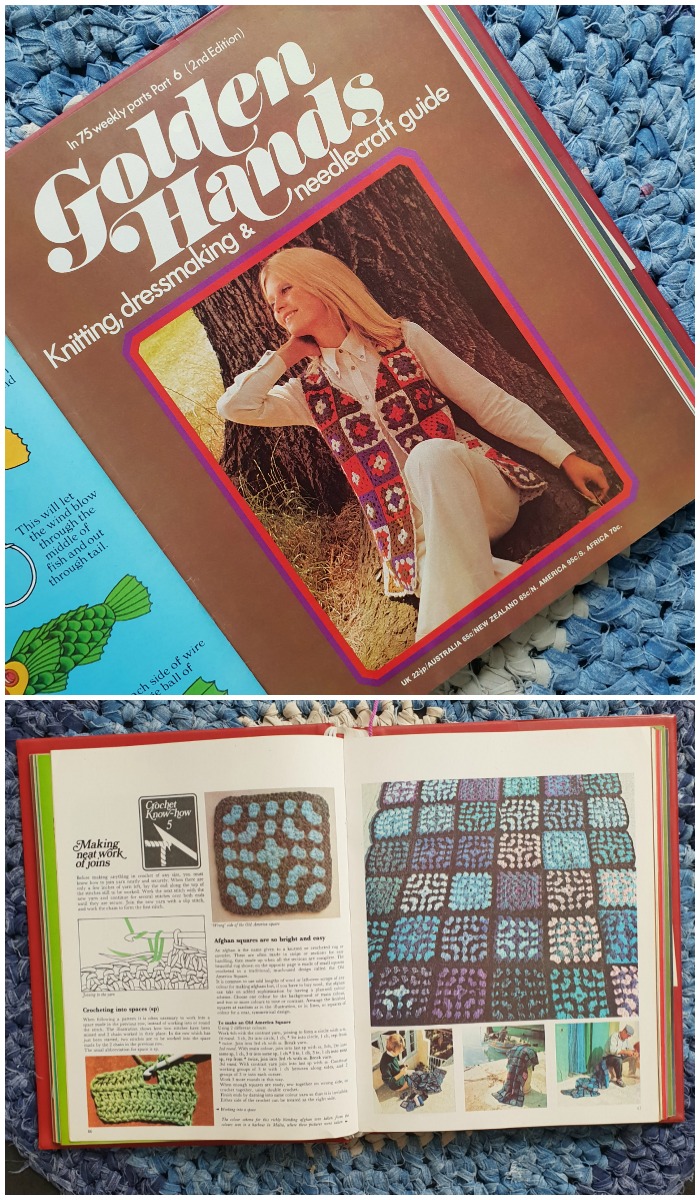 In recent years, though, I think the name has become a sort of catch-all for any crochet square.  Squares have become more colourful, more elaborate, and MUCH bigger (to the point where they are almost blanket-sized).
We have become much more comfortable with exploring different techniques and yarns, often using yarn weights we never would have dreamed of using before and attempting patterns that seem way above our skill level.  This is all part of the evolution of crochet and isn't it glorious?  I believe this evolution deserves to be celebrated just as much as the traditional granny square.  And looking at the #grannysquareday2019 feed, it seems like there are many people who feel the same :)  With that in mind, the squares used/shared below are not all traditional granny squares.
I spent a fair bit of time playing yesterday, creating virtual blankets with my Emma Square.  I have always loved mosaic/pixelated art and used to paint pixelated paintings when I was in my early twenties.  Having photographed my Emma square in each and every colour of Scheepjes Catona Cutie Pies (109 colours, in case you were wondering), I couldn't resist using them to create some images.
First, I tried using the squares to recreate my old profile picture.  I quite like how it turned out.
Then I tried using them to recreate a photo I took of my Rainbow Sophie.  Here is the original photo: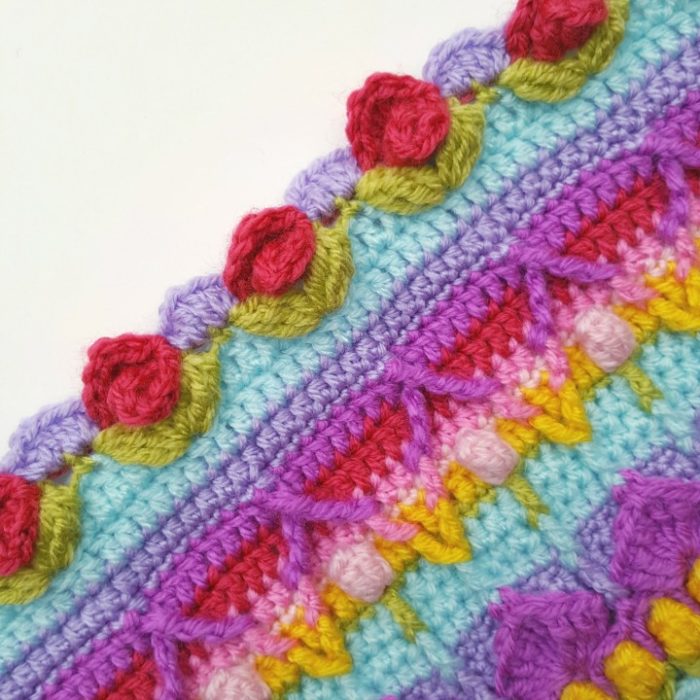 And here is the photo mosaic.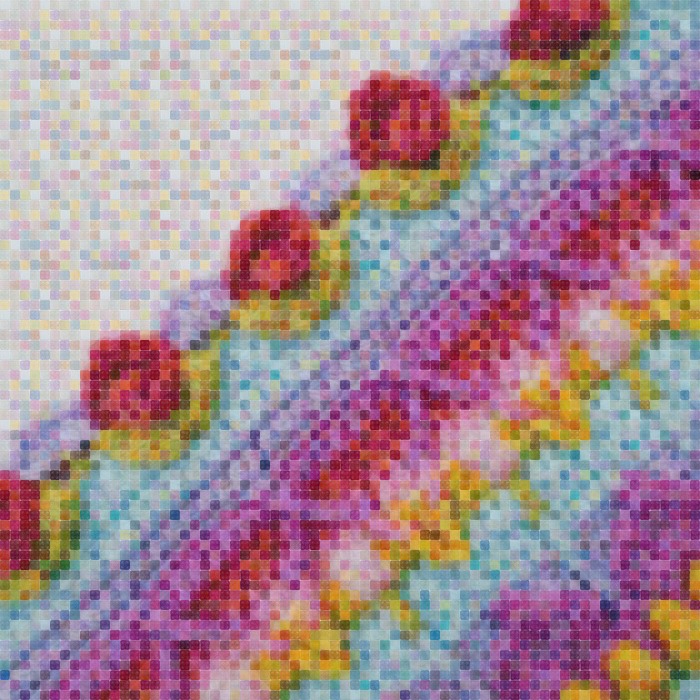 Let me zoom in…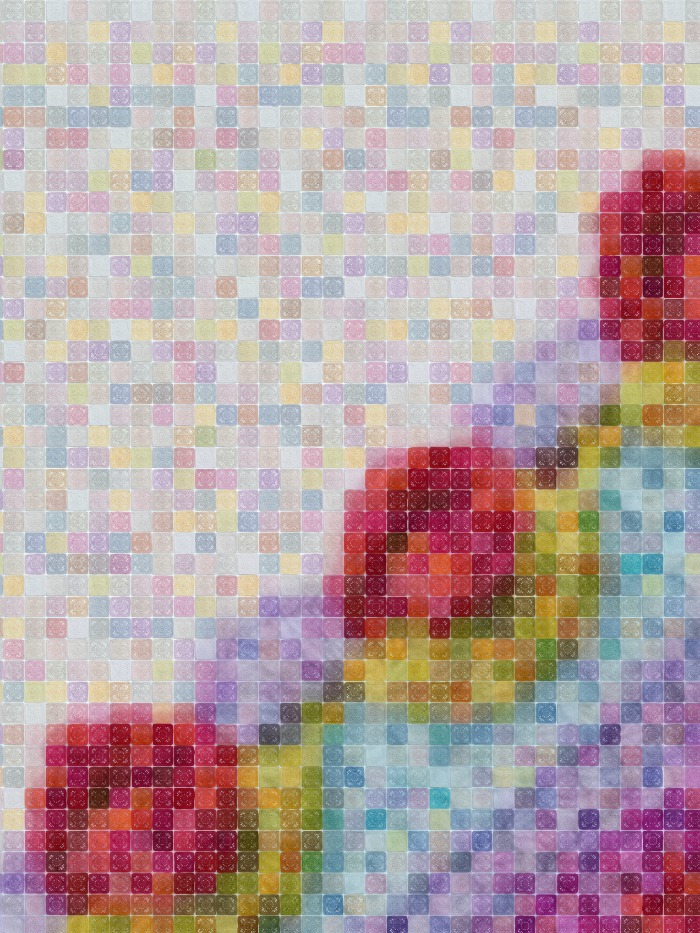 … let me zoom in just a little bit more…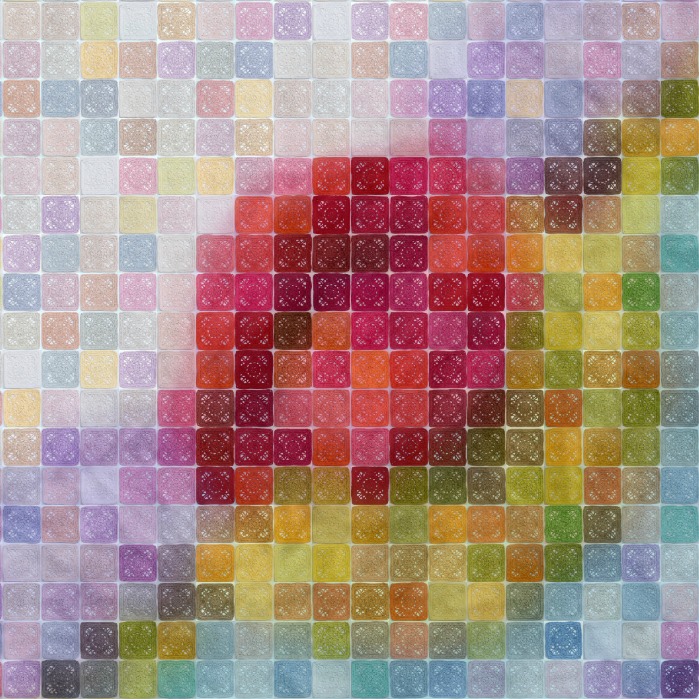 Can you tell I didn't get much else done yesterday?  Well, I did make soup and wash the dishes…
If you want to have a bit of fun creating your own photo mosaics, you can use THIS website.  You do have to pay for the high-resolution versions of your mosaics, but you can download low-resolution ones for free.  It's pretty addictive!
If you are looking for some pattern inspiration for Granny Square Day, I have compiled a list of free patterns below.
Suggested Patterns
Granny Square Day Ambassadors
Featured Designs
My Designs
I hope you have a fantastic Granny Square Day 2019!

This blog post contains affiliate links. I only link to products I personally use or would use.  All opinions are my own.