Sometimes, you get stuck on a stitch and you can't stop using it in all its glorious and simplistic iterations.  That is how I feel about the Banksia Stitch I used in Mary's Memory, Ubuntu, and the Banksia Shawl.  Sometimes, also, you can't get enough of a specific colour.  That is how I feel about Teal (and Petrol and Turquoise… ok, all the colours on the green-to-blue spectrum).  I have married both those loves in a baby blanket and I will share this journey with you over the next four weeks, starting with my Yarn Arrival Tada!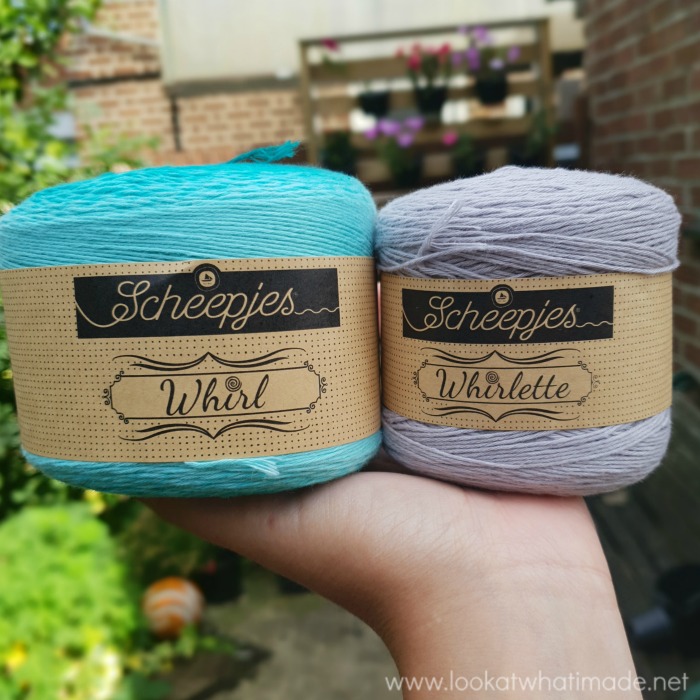 I started this blanket more than a year ago (I won't say how much more!).  When I chose the colours, we were just getting ready to go on our first ever family camping trip to Newquay.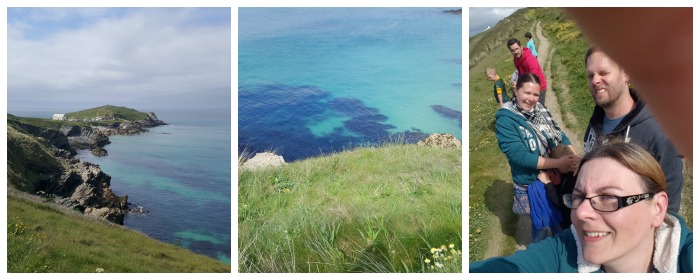 I wanted colours that would reflect the sea and surf (and the calm that holidays always offer but don't always deliver on!), so I chose a Whirl in Jade JimJam (560) and a Whirlette in Frosted (852).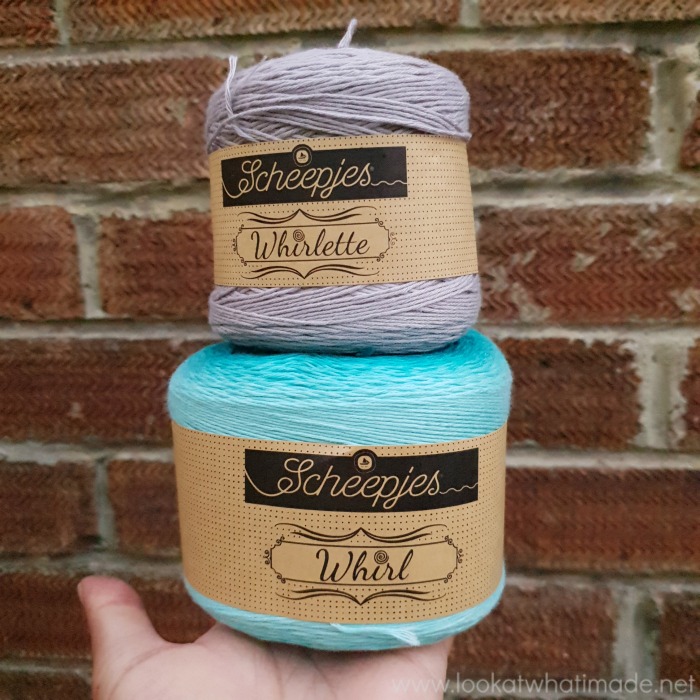 Lots of things happened to delay my progress and sharing (some meh, some bad, and some amazing!).  I will tell you about them in next week's Work in Progress post :)  Suffice it to say that this little blanket has well and truly racked up sentimentality points for me.  SO, MANY, POINTS!
Oh, right… I better tell you more about the yarn.
Scheepjes Whirl and Whirlette are made from 60% cotton and 40% acrylic.  When worked up, they have a beautiful drape.  The endless combinations of colourways makes it an extremely enticing yarn to use.  My aversion to 'skinny yarn' has been completely cured by this addiction to colour-changes-without-sewing-in-ends!
Whirl
The Whirls hold a staggering 1000 meters of slow colour change yarn.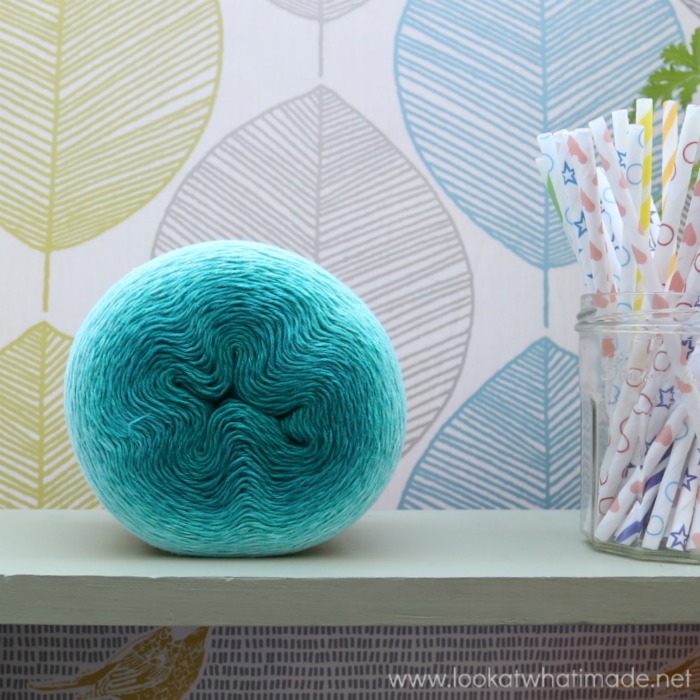 I tried my best to take an accurate photo of this colourway, but blues (and Teal ones in particular) are ridiculously hard to photograph accurately.  The photo above is the closest I could get to 'real-life'.  Even so, the 'inside' is much richer and contrasted than in this photo.  When searching for this colourway online, it will look more green (jade), like this: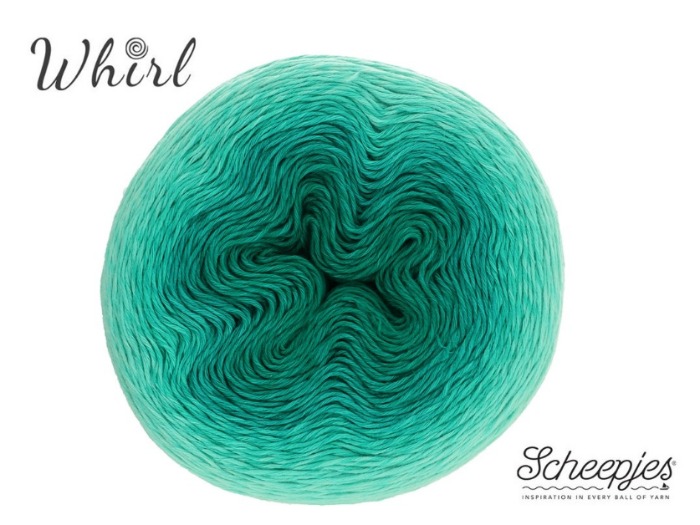 But it isn't that green.  And it isn't as ice-blue as on some photos either.  This colourway is like the ocean:  a million blues and greens;  a million interpretations.  Of course, I couldn't let it rest, so I spent my afternoon trying to take a photo that would most accurately reflect the colours I see when I look at the ball.  That might or might not have led to a treasure hunt for teal-coloured items around the house (of which we have a staggering amount)…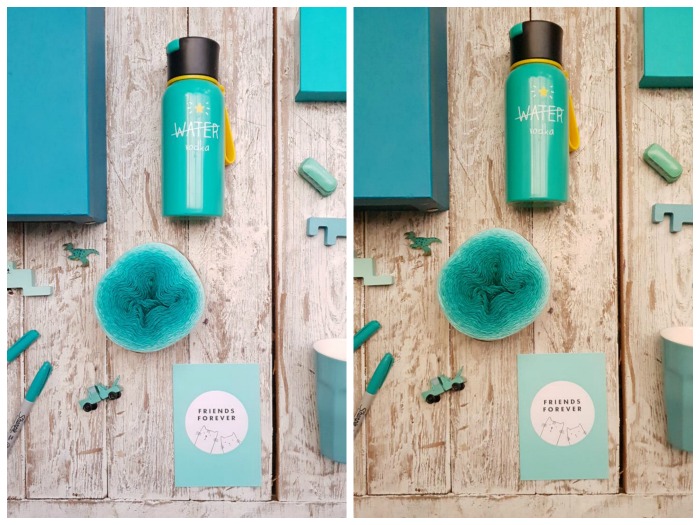 I realised something:  Either Teal does NOT want to be photographed, or I am rubbish at photography.  In the photo on the left, everything is the 'right' colour but the yarn is the 'wrong' colour.  In the photo on the right, the yarn is the 'right' colour but the background (and everything else) looks super dark.  Conclusion?  I won't become a professional photographer any time soon!
So, to settle the question of right vs. wrong blue/teal/petrol, I have borrowed a gorgeous photo from the Internet.
This is what the colourway really looks like:
If you love Teal as much as I do, you can find an interesting little read about the colour HERE.  And if you would like to read more about the Whirls, you can see the post I wrote about them HERE.
Whirlette
The Whirlettes are 455m of single-colour gorgeousness.  They are the perfect addition when you have run out of Whirl or want to add a contrasting border.  Whirlette colourways have been specifically chosen to match (or contrast with) the respective Whirls.  You can see some lovely combinations HERE.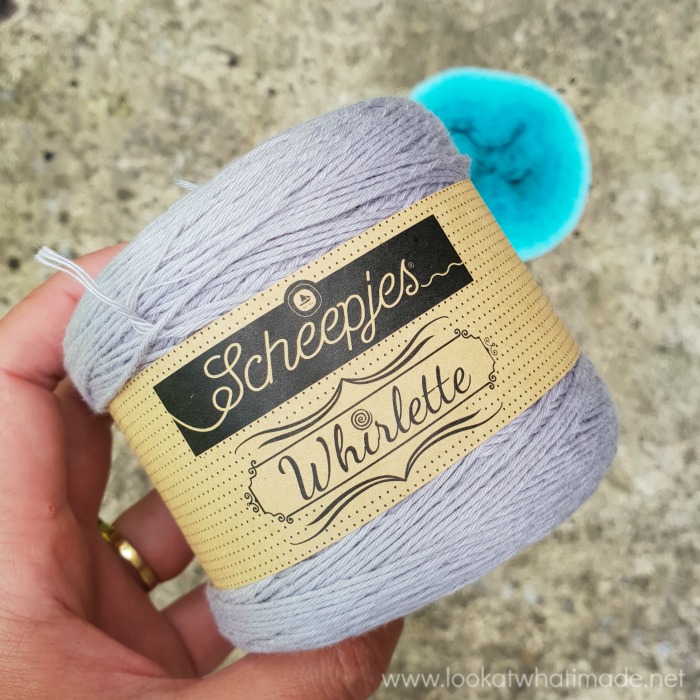 The Frosted colourway I chose is a rich pale grey that reminds me of the surf in stormy weather.  I love the way it compliments the Jade JimJam :)
And that, for now, is all I have to say about the colours and yarn I will be using.  I hope to see you back here next week for some sneak peeks of my Banksia Baby Blanket and some of the memories I made along the way!
Want to see more of our Banksia Blanket journey?
Banksia Blanket Pattern (Coming 19/9/2019)
More Whirl Patterns

This blog post contains affiliate links. I only link to products I personally use or would use.  All opinions are my own.