Now and then, I get quite broody.  It hits me suddenly and usually without any discernible reason.  This morning, when I was taking photos of this Banksia blanket, it hit me again.  The blanket lay spread out on the bed and I had taken a step back to see if it was straight and neat.  Something is not right, I thought, and then, like a clip from a movie, my mind supplied an imaginary baby sleeping under the blanket – dark hair, fat little hands balled into fists, soft sighing breaths…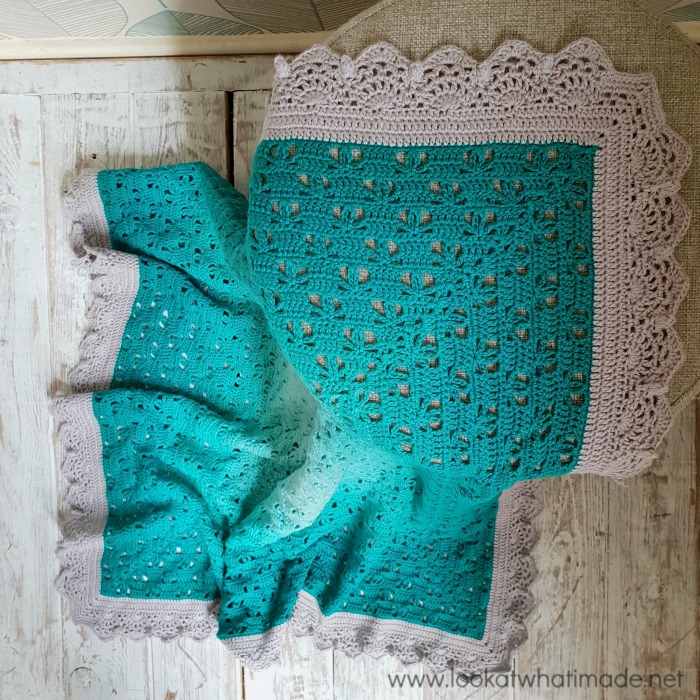 Alas, I don't have a baby model to help showcase this blanket, so you are just going to have to use your imagination :)
I am in love with the teal fade of the yarn.  I can't get over the fact that the blanket came out looking exactly as I had hoped it would.  As you well know, projects don't always do that.  Sometimes they are sneaky and end up looking nothing like what they did in your imaginings.
I started from the outside of the whirl so that the fade would go from light to dark.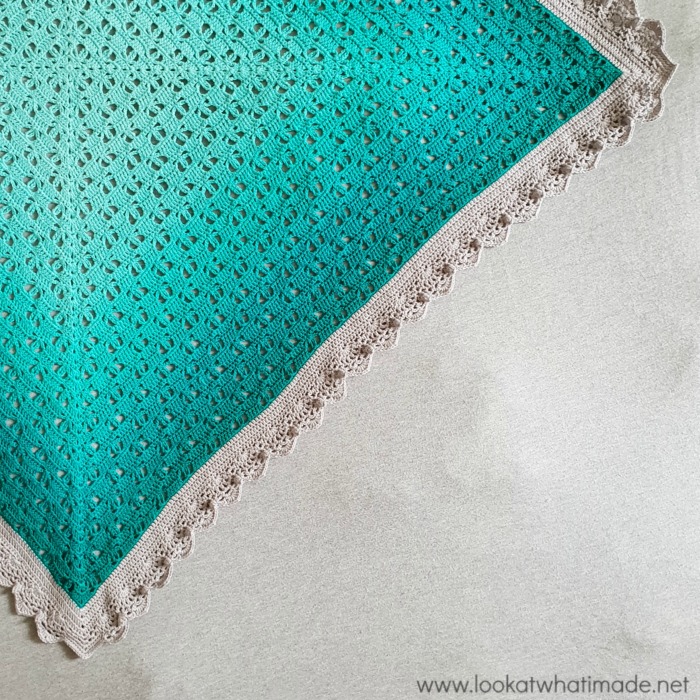 I wanted a stark contrast between the body of the blanket and the border, and I think it works really well.  If you prefer blankets where the border melts into the blanket, you can always choose a border colour that matches the last few rounds of the blanket.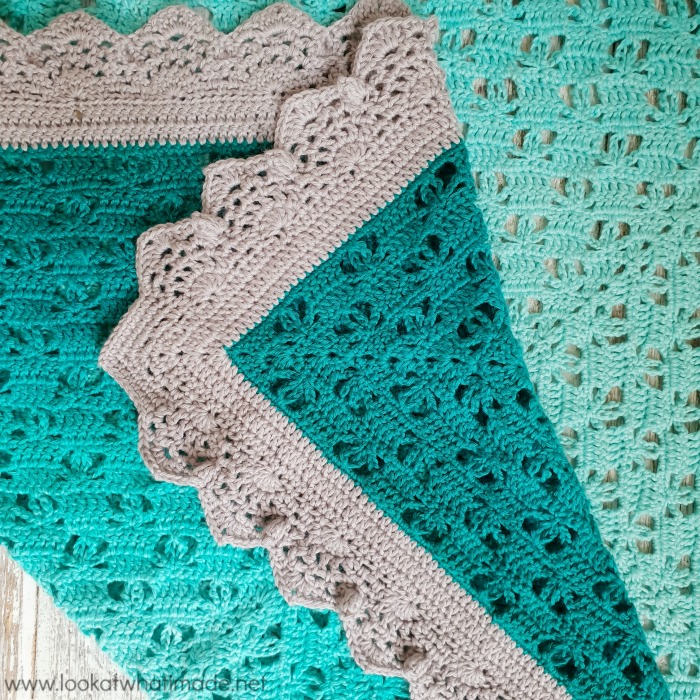 The banksia stitch is a 3-round repeat, so once you get past the first few rounds, you can make the blanket without the pattern (or much thinking).  Until you get to the border, that is.  You'll need the pattern for that bit :)  The blanket itself is lacy and without surface texture.  As you have probably already noticed, I like texture!  So I decided to add Popcorns to the Border.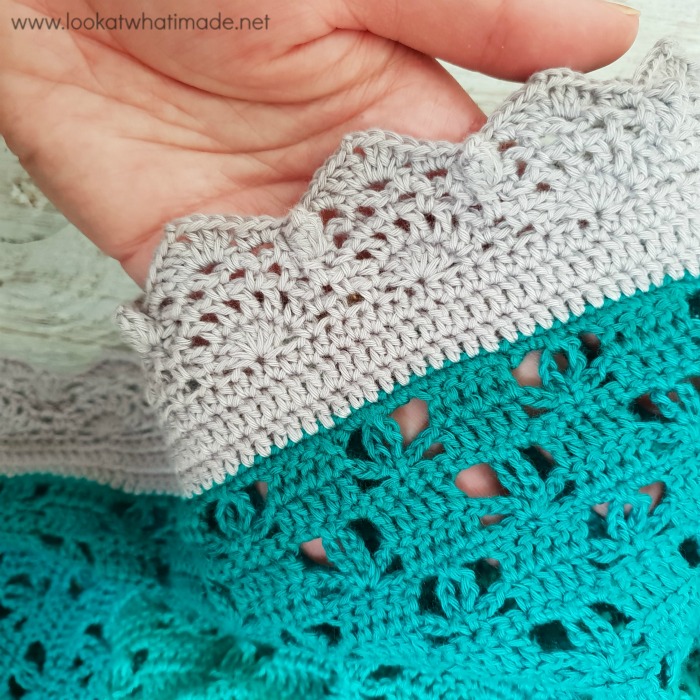 Another happy decision as they add the perfect amount of texture without overwhelming the simplicity of the banksia stitch.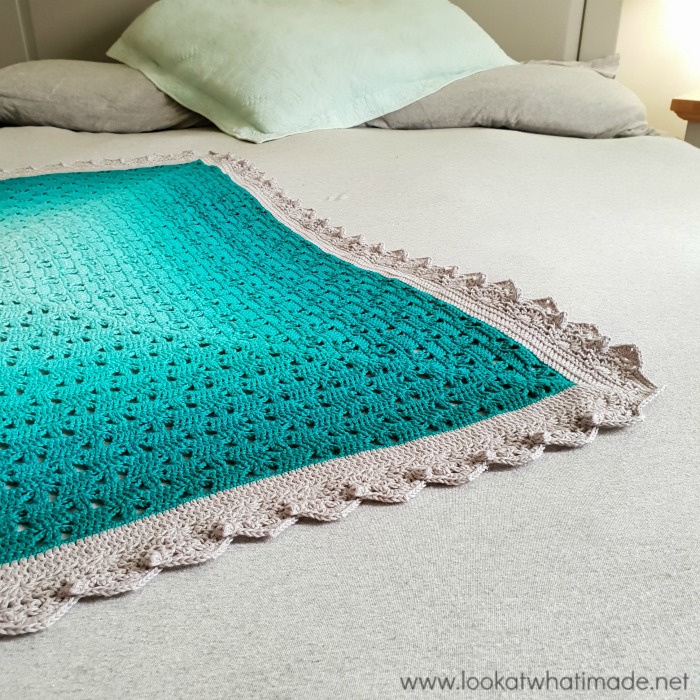 And there you have it:  The Banksia Baby Blanket (insert imaginary baby here).  Doesn't it remind you of the sea and surf?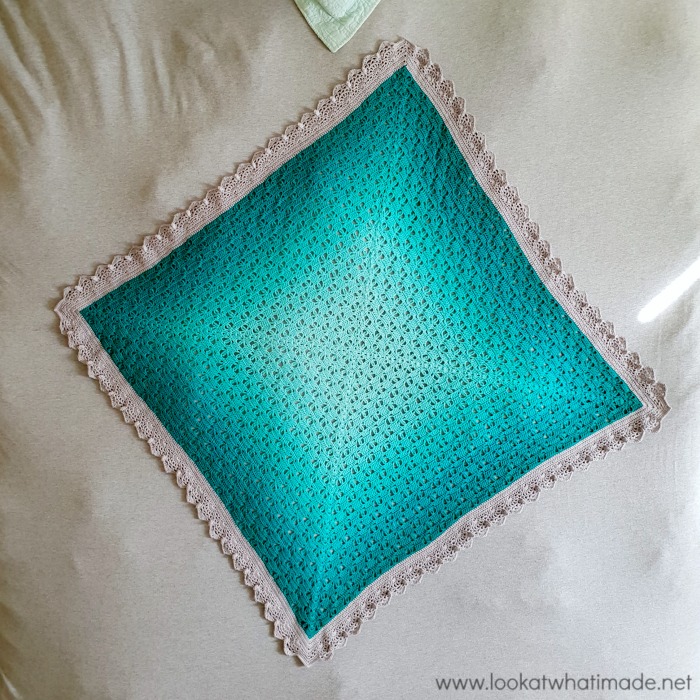 Next week, I will share the pattern with you.  I can't wait :)
Want to see more of our Banksia Blanket journey?
Banksia Blanket Reveal (This Post)
Banksia Blanket Pattern (Coming 19/9/2019)
More Whirl Patterns
More Banksia Stitch Patterns

This blog post contains affiliate links. I only link to products I personally use or would use.  All opinions are my own.