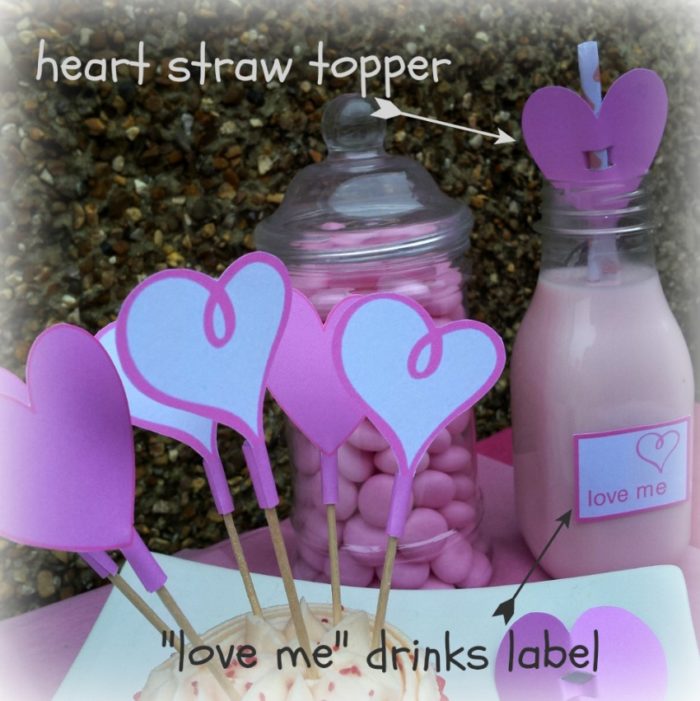 To continue my Valentine's Day theme, I have created these little "Love me" drink bottle labels and some simple heart-shaped straw toppers. The drink labels are diddy – about 3 cm x 4 cm. They fit perfectly on recycled Starbucks coffee bottles…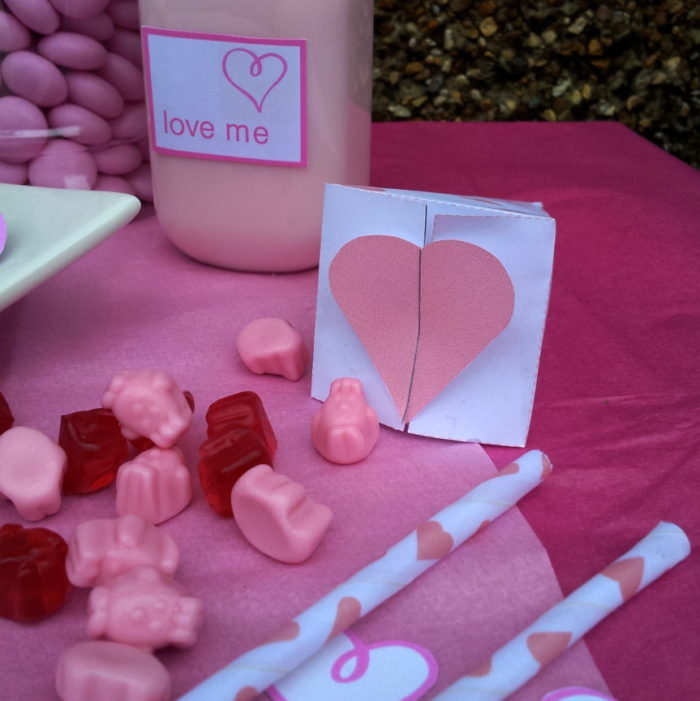 The straw toppers are just simple little hearts that you can thread onto your straws. All you have to do is cut them out, cut 2 little slits and voila!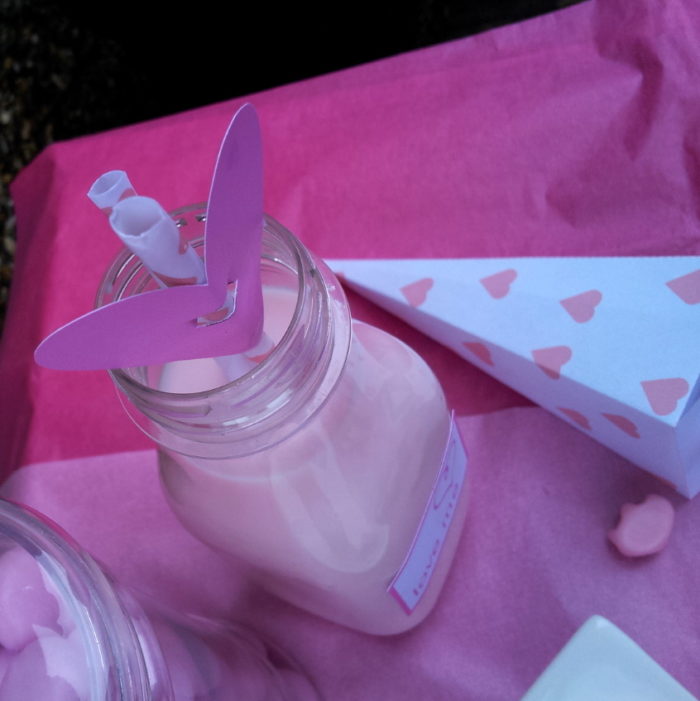 To download the PDF, simply click on the image below and save it to your computer.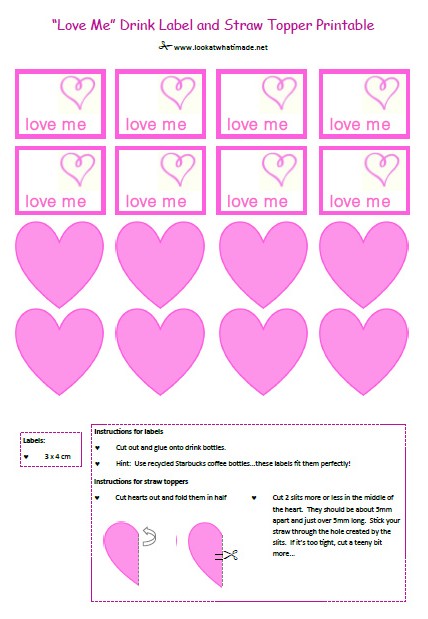 You can also download my Valentine's Day Cupcake Toppers (see photo below). And if you feel extra creative and want to design some toppers yourself, see my post about Making Your Own Cupcake Toppers.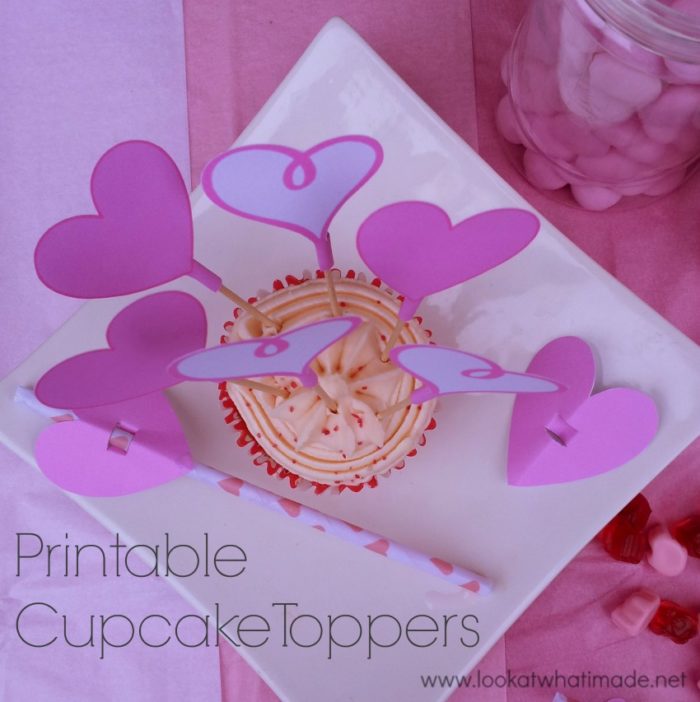 I might as well mention that I have a full photo tutorial and free templates for Making Your Own Paper Drinking Straws, if that's something you fancy doing. The heart straw in the above photo was made using one of the templates available.
Remember to subscribe to my newsletter if you would like to be kept in the loop. You can also like my Facebook page or follow me on Bloglovin or Google+.
Happy Crafting!