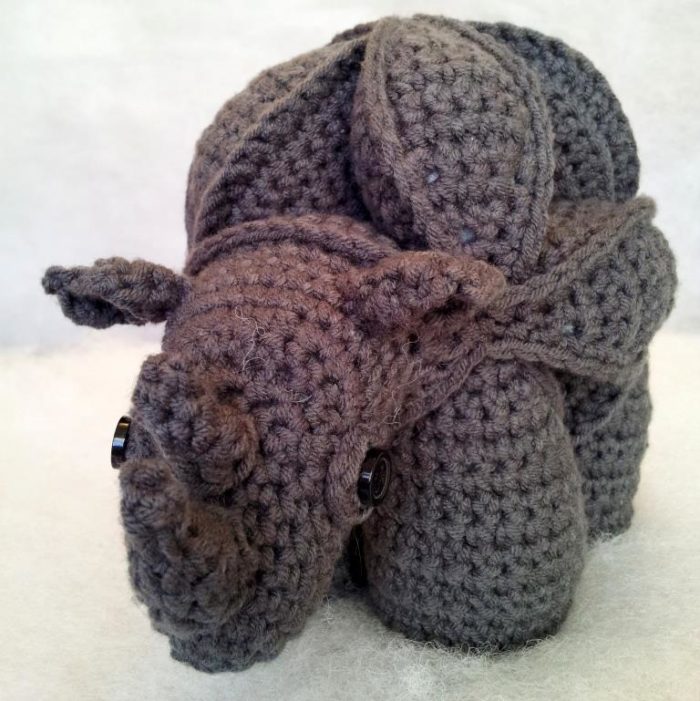 Gregor
Crochet Rhinosaur Puzzle Pattern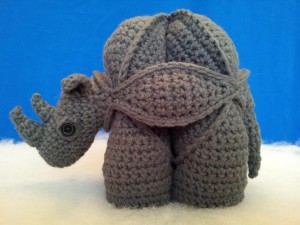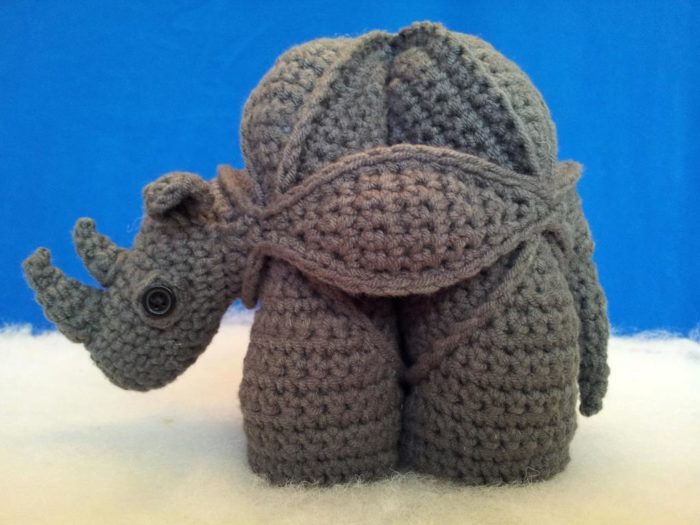 It is a privilege and an honour to introduce you to Gregor the Rhinosaur.
I cannot begin to tell you how much I love this little guy.  He is the second of my Amigurumi Amish Puzzle Animals (Amamani for short), and is based on the original Crochet Amish Puzzle Ball that is available as a free pattern.
The Crochet Rhinosaur Puzzle consists of 3 segments which can be assembled and taken apart at will.  You can always sew the segments together, but I think that that would defeat the whole purpose of the Puzzle.
Gregor is about 15 cm high and 15 cm long and the chunky design is perfect for little hands to grab hold of.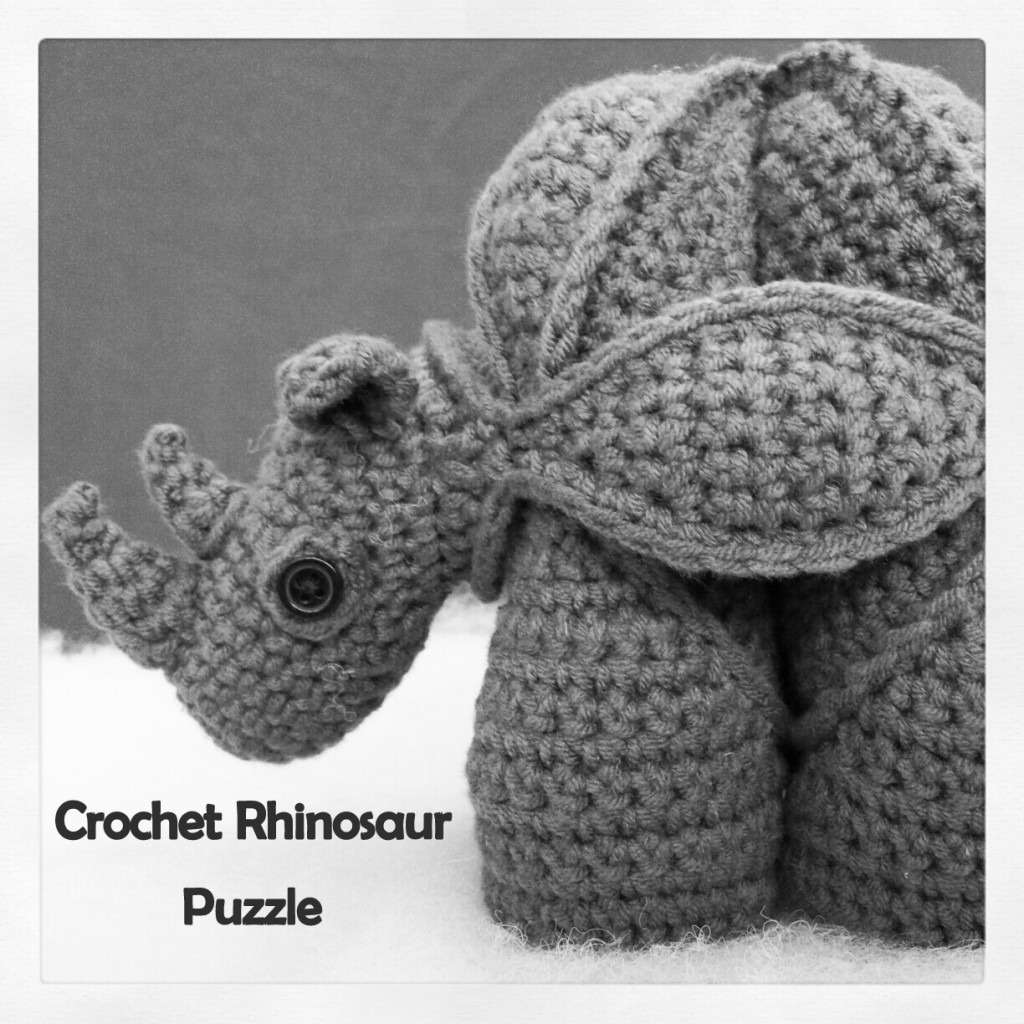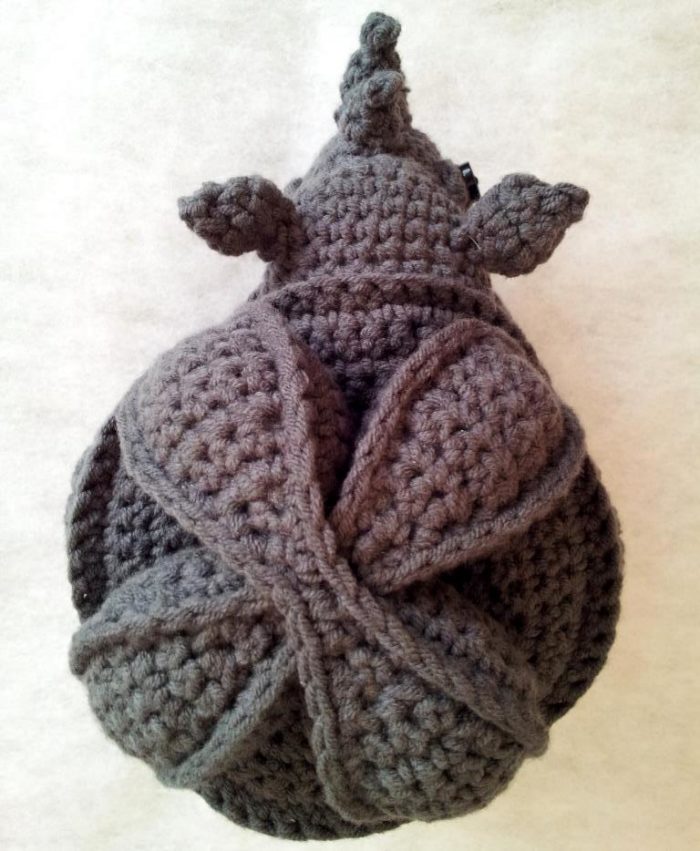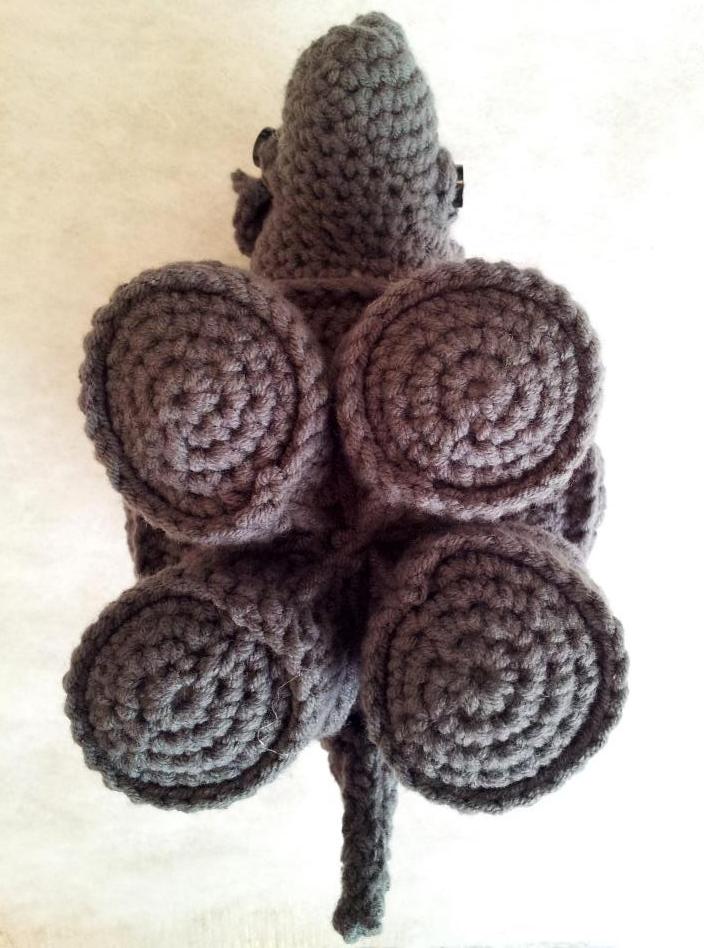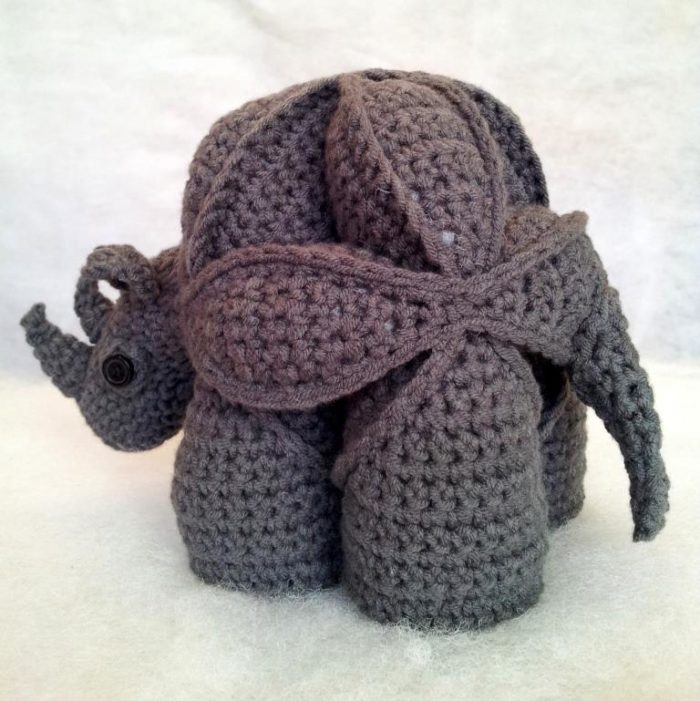 Crochet Rhinosaur Puzzle Pattern
This pattern is for Advanced Beginners.  It would be helpful if you are familiar with Amigurumi and short rows.  But please don't be daunted if you are not.  I have included LOTS of photos and hints in the pattern instructions.
I am selling the Crochet Rhinosaur Puzzle Pattern on Ravelry…
…BUT…
…just as I did with the Crochet Dinosaur Puzzle Pattern, I am having a little promotion.
Promotion?
Update:  This promotion has now ended!
Right up until Valentine's Day 2013, you can get the pattern FOR FREE by doing any of the following things:
Like me on Facebook
Share this post (or the Facebook photo of Gregor) with your Facebook cronies
Subscribe to my Weekly Newsletter
Post a Ravelry project photo if you have made anything using one of my patterns
Then simply leave a comment on this post informing me which of the above actions you have completed.  (I will use the email addresses supplied on the comments to email the pattern to you, so please make sure that you comment and leave the correct email address!  And if you do not receive your pattern within 1 day of commenting, please let me know.  I would hate to miss anyone out.)
If he looks a bit too tricky for you, but you are fascinated  by the idea, why don't you try making my Crochet Amish Puzzle Ball in stead?  You can find the free pattern by clicking on the link.
Assembly
Like I have mentioned before, I get great pleasure out of watching all and sundry struggle to assemble these Amamani.  It is really very straight-forward – once you figure it out.  But if you've never seen one of these puzzles before, the results can be hilarious.
Because I am nice, I will give you a little hint…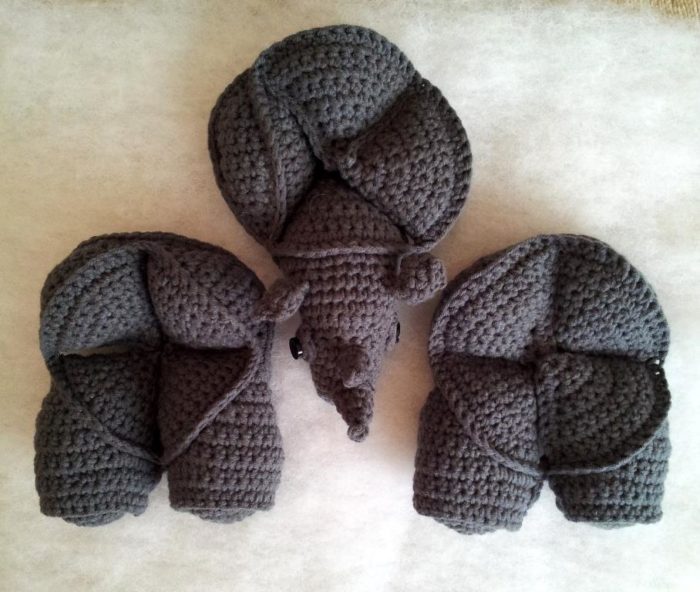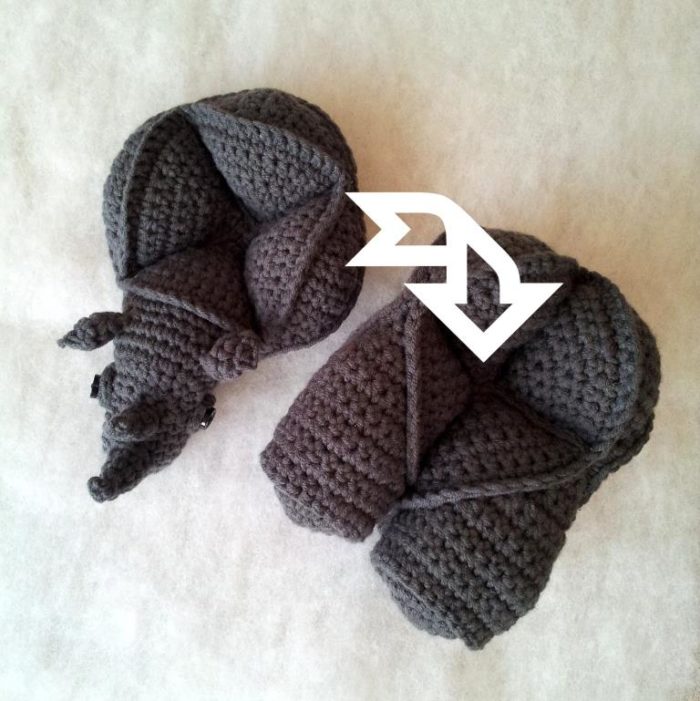 I would like to say a HUGE "Thank You!!!" to the ladies who tested this pattern for me:
Maggie Miller
Celeta Moyer
Marjolein de Vries
Dianna Smith
Julia Szegedi
Pam Perkins
Caroline de Prijcker
Linda Dziubala
You are all crocheting super stars!
Pam and Julia, you two deserve a medal for your editorial input and encouragement!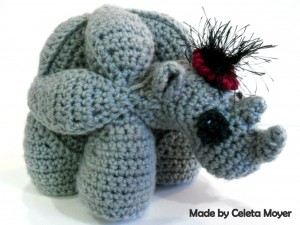 This little beauty was made by Celeta Moyer.  She is called Ruby and has a little red bow on her tail and a perfect little facinator on her head.
Click here if you would like to see more of the cute creations my testers served up.
 Coming Soon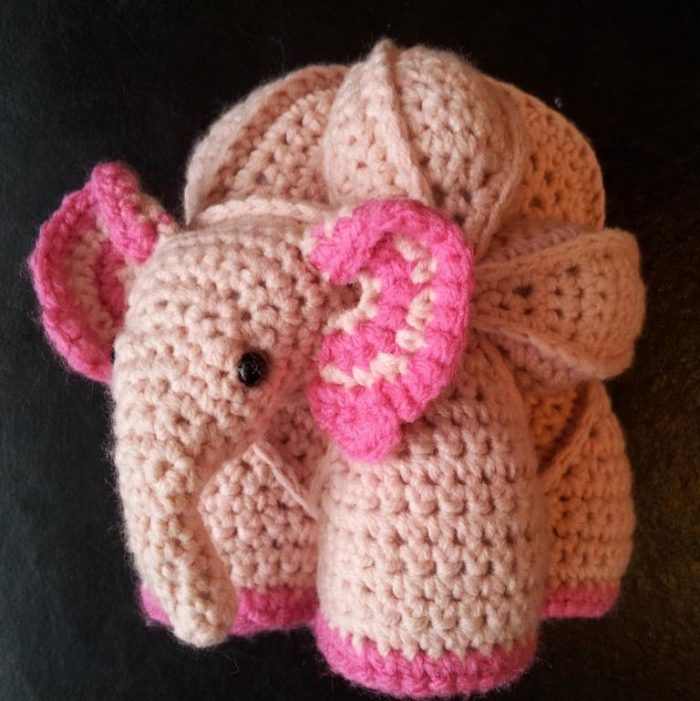 Right, boys and girls.  Let the games begin!
xxx dedri