When we went to South Africa in July/August, I had the wonderful privilege of staying with my aunt for 3 nights. She is involved with a charity called Smile of Joy, and we spent a lot of time talking about the work they do. Smile of Joy aims to give each HIV-infected and/or affected child in South Africa the foundation for total oral health.
My aunt told me about the squalor in which these children live; about their lack of basic sanitations, health care, or even suitable clothing; about how grateful they were to receive patched-together toys and books and 'buckets' made out of recycled yogurt containers for Christmas. It broke my heart! I felt moved to share their story and to tell you how you can make a difference in their lives.
Smile of Joy
Since 2012, Amore (the person responsible for running Smile of Joy) has been arranging a Christmas Party for the children in Pomfret, a remote little village on the border of Botswana. The number of children that attend these parties has grown from 650 in 2013 to about 1000 in 2015. Most of the gifts are donations of used toys, which are cleaned, repaired and painted by volunteers. Clothing (like hats and scarves) is also very welcome!
In 2014, they had some gifts left over from the Pomfret party, so Amore decided to host a second, smaller party in Onverwacht (East of Cullinan). To supplement the toys, my aunt and granny made 75 cone-dolls (ice-cream cones stuck to tea biscuits and decorated with sweets) and 'buckets' made from recycled yogurt containers.
This year, Amore expects 1000 kids at Pomfret and 150 at Onverwacht. All the kids in town come to the party, not just the HIV-positive or HIV-orphaned kids. Although Amore tries to have a cut-off age of 12, the kids 'stop growing older' once they reach 12 and keep on coming – hence the fast increase in numbers.
I became aware of Smile of Joy late last year when my mom sent me some photos of my 84-year old grandmother sitting amongst the 75 beanies she had knitted for Smile of Joy (for the Onverwacht party). I love these playful photos and the fact that they are sitting in front of a painting of our family farm!
For the 2016 party, my grandmother has already knitted 20 Barbie dresses while my aunt has been washing and mending donated clothes and toys.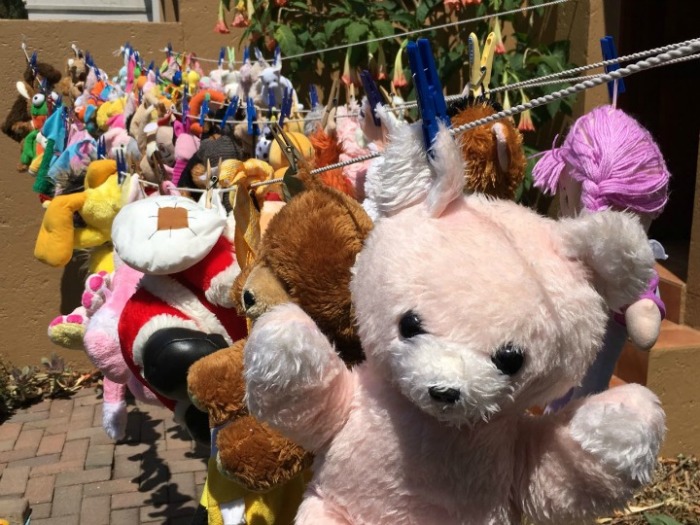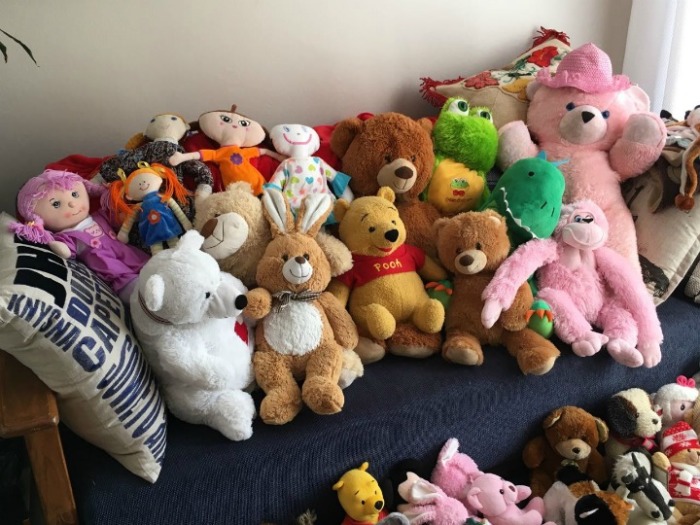 She has also been creating 'new' toys out of the articles and broken toys donated to them.
"I can assure you that anything and everything is welcome, e.g. a toy car may miss a wheel, but when we receive another toy car with a missing wheel, we combine the parts to make one car."
"I think these two strange things were made as dinosaurs' tails for a school play – well now they are two lovely Dino-dolls! This bear had no eyes, his ears and nose were partially torn off, and he had a huge hole in his tummy. A bit of stuffing, stitching, washing, buttons for eyes and a red heart to cover his scar did it; a brand-new bear to give to a child who has very little, maybe not a single toy."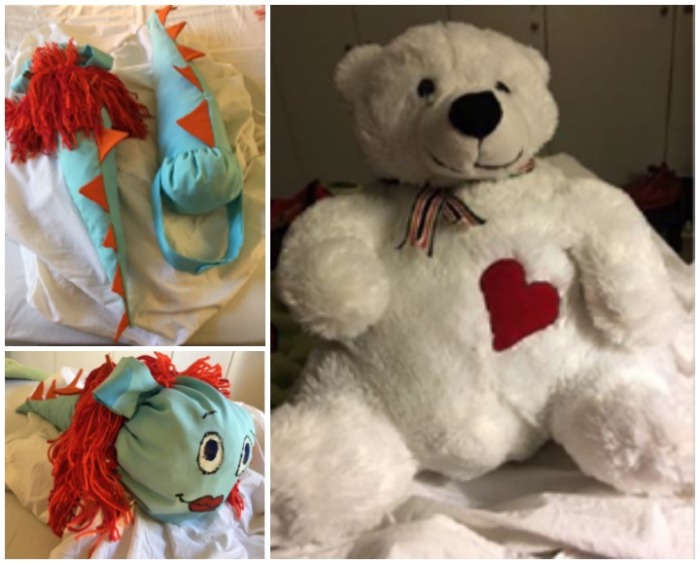 How Can I Help?
Donate Items
Anything is welcome!
Damaged soft toys (we wash and fix as needed)
Bags or satchels
Toys, toys, toys!
Children's books, crayons, soap and washcloths, notepads
Clothes (we wash and fix as necessary)
Underwear and washable sanitary towels (packs can be bought HERE from Subz Pads and mailed to Smile of Joy)
Children range from newborn to about 14/15 – Amore tries to keep it to kids under 12, however, the older kids just keep on coming back to the party, as there is NOTHING where they live.
Items can be mailed to: Smile of Joy, Postnet Brentwood Park, Brentwood Park, 1501, South Africa. If you have any questions, you can contact Amore on +27 82 340 7094. International Couriers working with Postnet are UPS, DHL or Aramex.
Although they have been focussed mainly on donated toys and clothes, they are also looking for crochet or knitted items like hats, scarves, washcloths, and toys.
Free Crochet Pattern Suggestions
Donate Money
If you would like to donate money, you can do so HERE using Paypal.
Previous Smile of Joy Christmas Parties
These children really have nothing. Not only are they HIV positive (or orphaned because of HIV/Aids), but they also live in poverty, with access to only the most basic of resources. Although the work Smile of Joy does to support and maintain their dental care is laudable, I am particularly grateful to them for organising these Christmas parties. It is such a great way to show these children kindness and compassion, and to remind them that they matter and have not been forgotten.
Pomfret Party 2013 – 650 Kids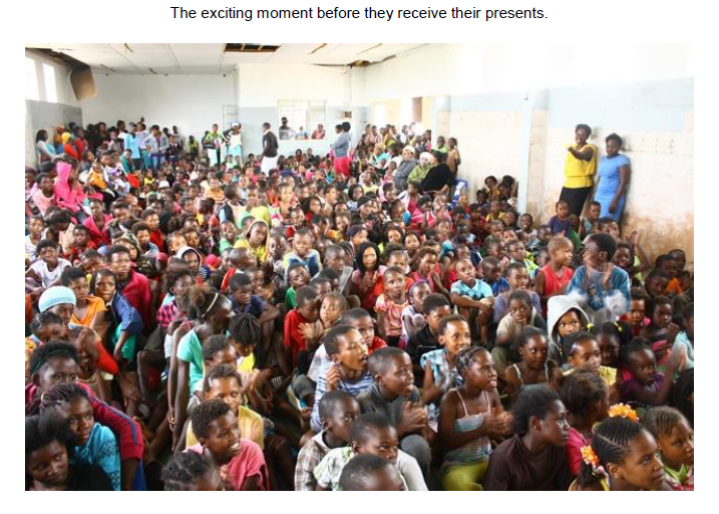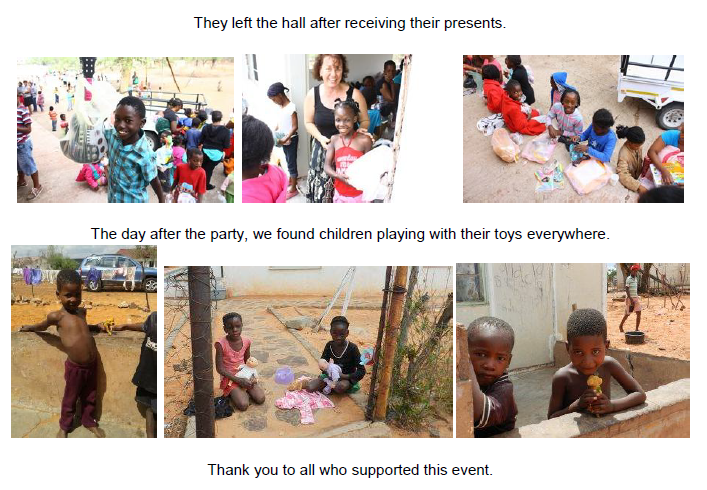 Pomfret Party 2015 – 1000 Kids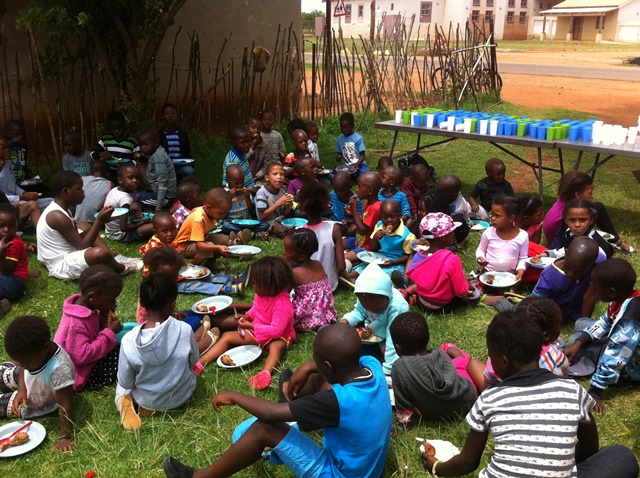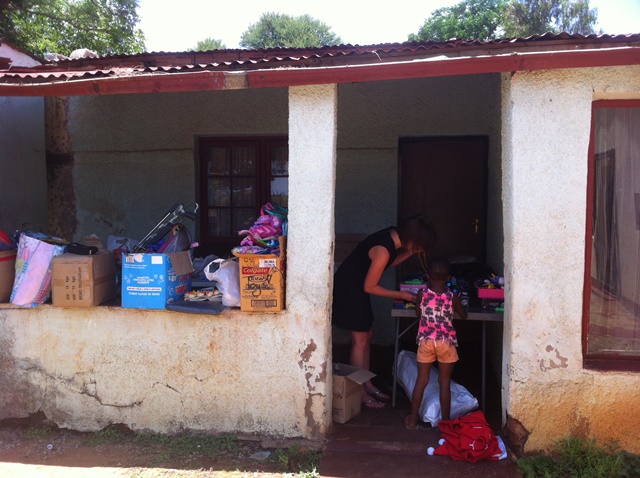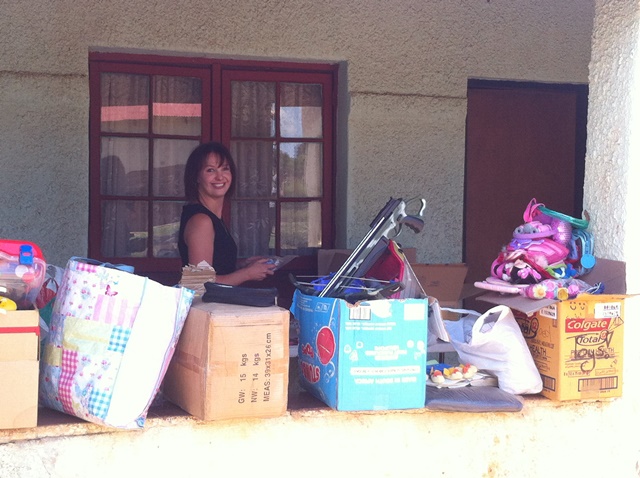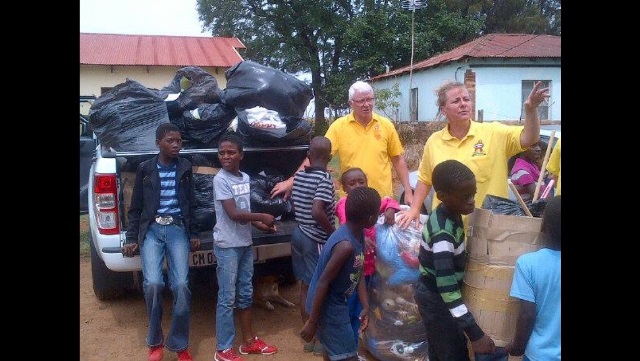 Even if you are not able to help these children with a donation, you can still help by carrying them in your thoughts and prayers, and by telling other people about Smile of Joy and the wonderful work they do.

This blog post contains affiliate links. I only link to products I personally use or would use.  All opinions are my own.