So, in between a jaunt to London for a work conference, cleaning the house for our six-monthly inspection, and celebrating 18 years with Mr LAWIM, I have been… knitting! I know!!! KNITTING!!!!!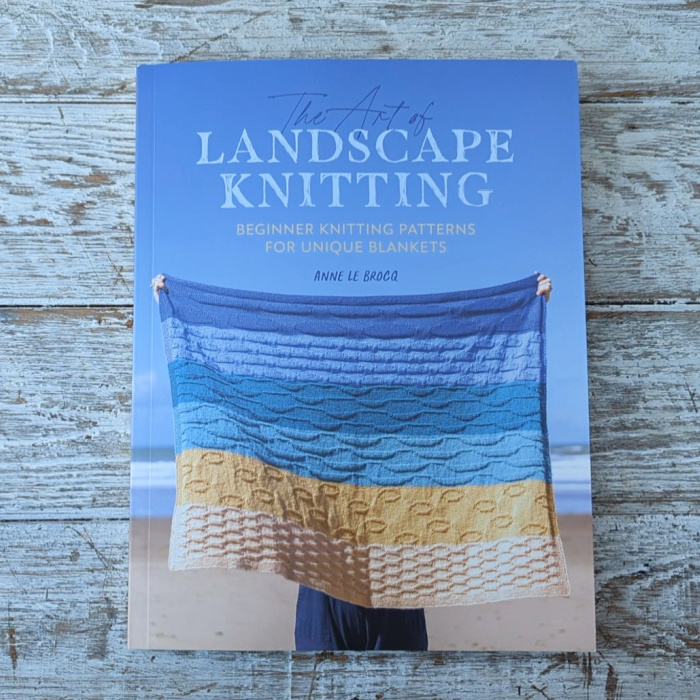 I met Anne Le Brocq through my neighbour two and a half years ago, and we connected over our mutual love of yarn-craft. She is passionate about landscapes and knitting, so it is no surprise that her first book, The Art of Landscape Knitting, is all about patterns that celebrate landscapes.
I have enjoyed following her Instagram profile, seeing where she will take her knitting next and which pattern will be celebrated. A little bit of vicarious living through someone else's art :) Also, I suppose, through a medium I am not overly confident with.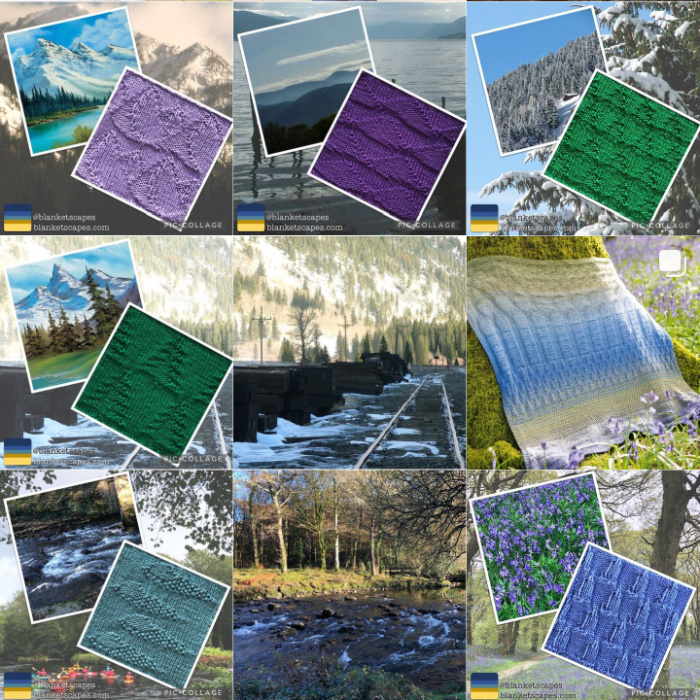 The beauty of this book, for me, is that it offers SO MANY possibilities. There are 50 different patterns (both in continuous rows and squares – with charts) that can be combined to create a multitude of landscapes. Equally, you can use one of the patterns for an entire blanket or even a garment.
If you don't feel like using the patterns to tell your own story, there are some 'blanketscape' suggestions at the end of the book – continuous rows, squares, colour stripes, single colours, graduated colours… a little something for everyone.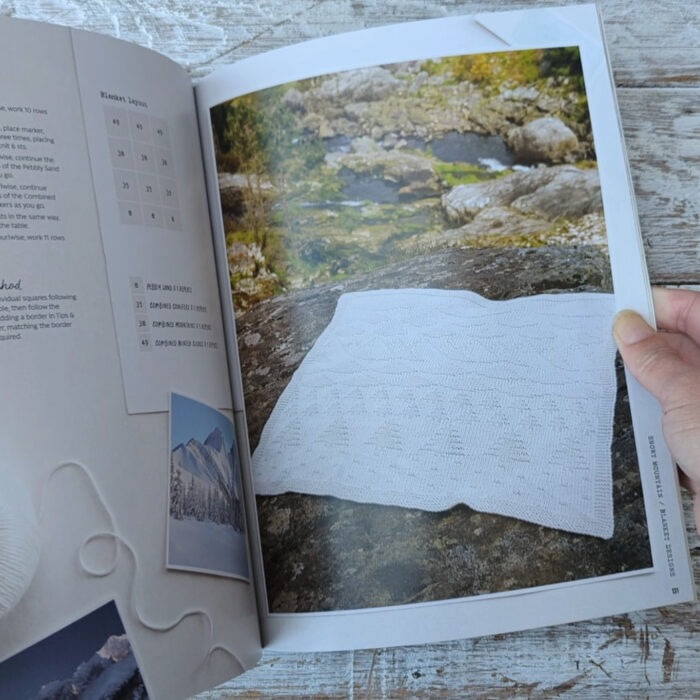 I am not fast or good at knitting. It takes me an hour or two to get my head in the game when I start, and I still have to consult YouTube when I drop a stitch. Even so, I managed just fine. Knits and purls all the way! Well, almost all the way. The Pebbles require working into dropped stitches a few rows down, and I am not quite brave enough to tackle that yet.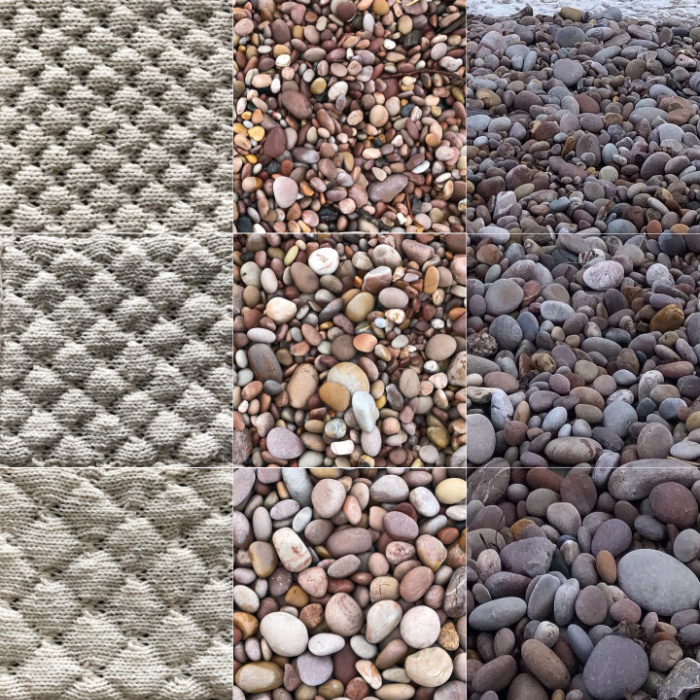 To try the patterns, I started off with my Prym 6mm needles (I wrote a blog post about them HERE) and Scheepjes Truly Scrumptious left over from when I made the larger version of 'I Carry Your Heart'. I made four swatches: Grass, Bluebells, Pebbly Sand, and Combined Wet Sand.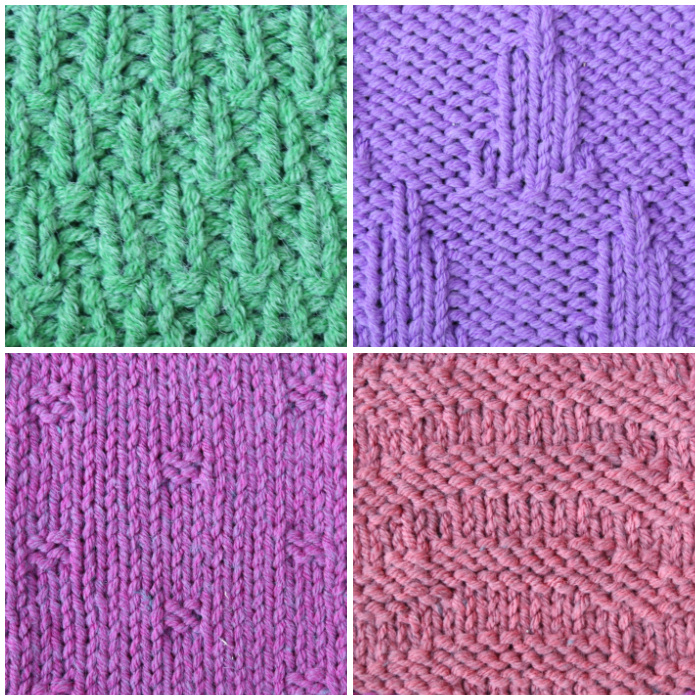 Not too bad, hey? Although my tension was a bit dodgy at the start of the grass swatch.
One design, in particular, caught my fancy: Troubled Water.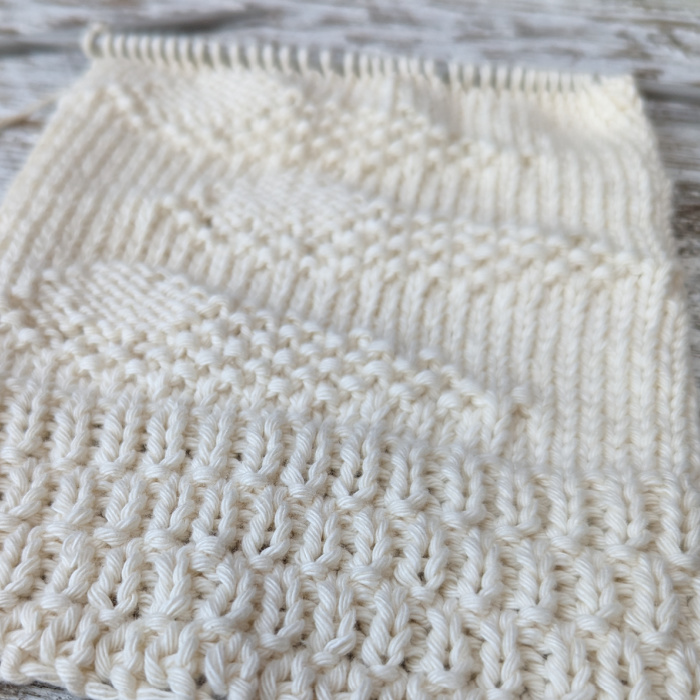 I decided to make a little wall hanging of it (combined with Grass, a spot of Macrame, and a twig from our apple tree). Simple and Happy, and my own personal celebration of the two things here that fill my heart the most: Greenery and Running Water :)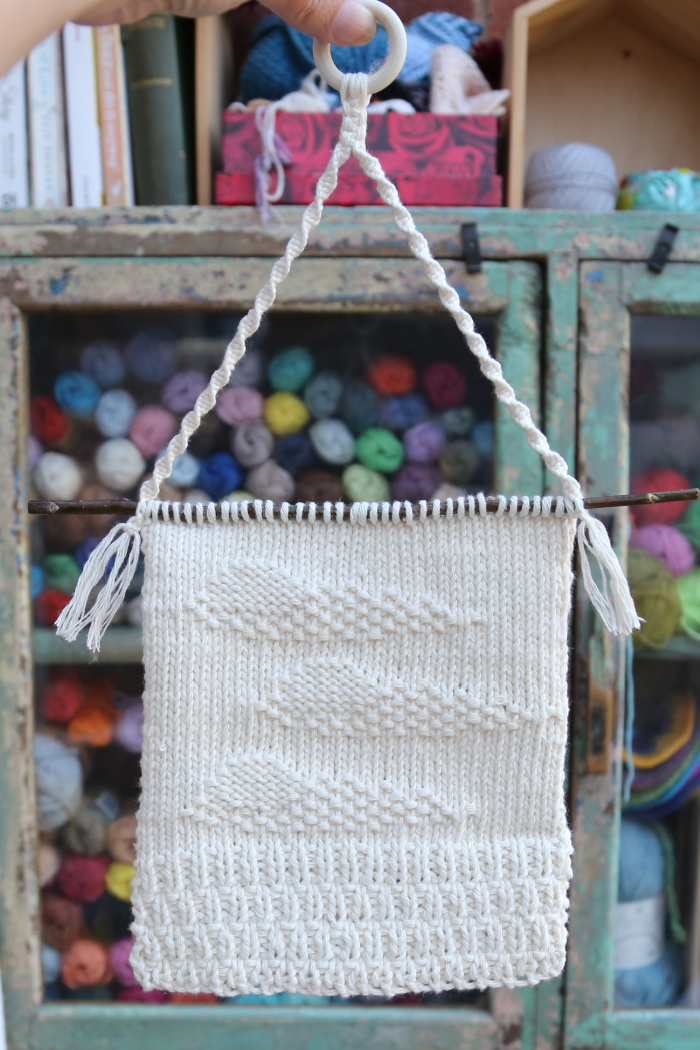 All things going well, I'll be able to pop around to Anne's launch party tomorrow (8/11/23) at Wool on the Exe so that I can get a signed copy for a giveaway :)
You can see a quick flick-through of the book HERE on Instagram (as well as details for the launch celebration tomorrow). The book is available to buy on Bookmarkedhub.com HERE.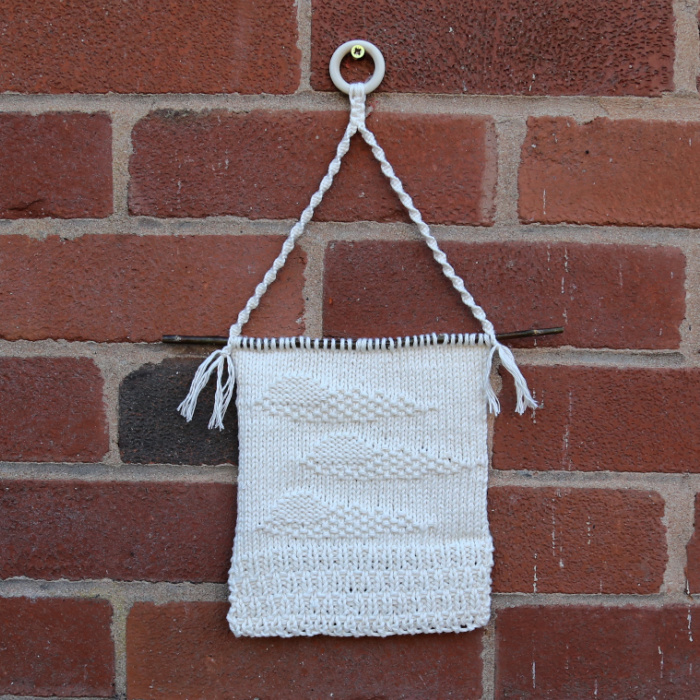 This blog post contains affiliate links. I only link to products I personally use or would use.  All opinions are my own.