Welcome to this 3-part pattern for the 'I Carry Your Heart' Crochet Mandala. I will be sharing the pattern in weekly instalments, starting today with Part 1, Eve's Heart. I am delighted to end 2022 with this design, which has been a long time in the making and is very dear to me. It is, in fact, the most emotional of all my designs.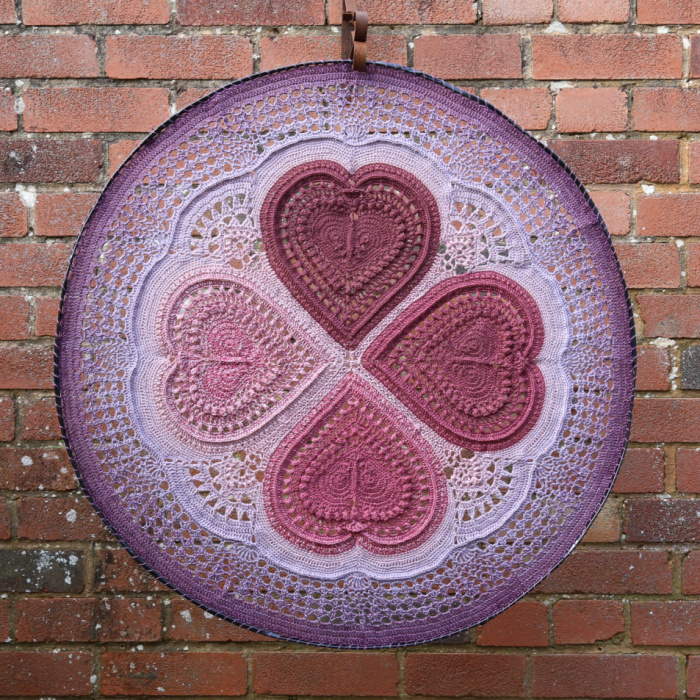 This design takes its name and its meaning from the poem by E.E.Cummings, but it was inspired by (and is dedicated to) my sister's two angel babies, Eve (pronounced Evie) and Sam, and her rainbow baby Greyson.
---
Every person we love, whether that love is reciprocated, easy, complex, or unspoken; whether we have exchanged a million words or never got the chance to say any…
Every person we love leaves their mark on us. They change our very insides and shape who we are, who we become, and how we choose to show up for ourselves and for others.
---
The mandala is created by crocheting four hearts (Part 1) and joining them together (Part 2) before growing them in the round (Parts 2 and 3).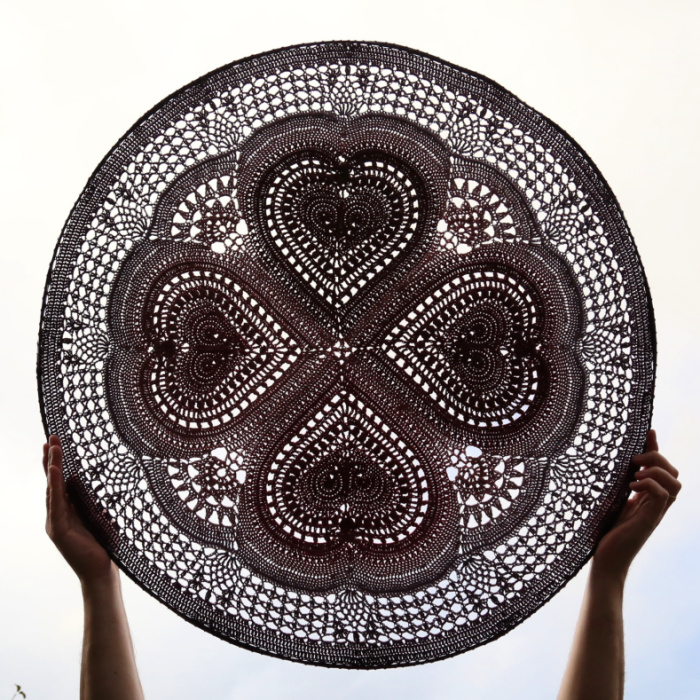 For now, that is where the journey will end. Behind the scenes, however, I have plans for growing this beauty into a full-sized blanket. I can't resist sharing a photo of the version I am making in Truly Scrumptious…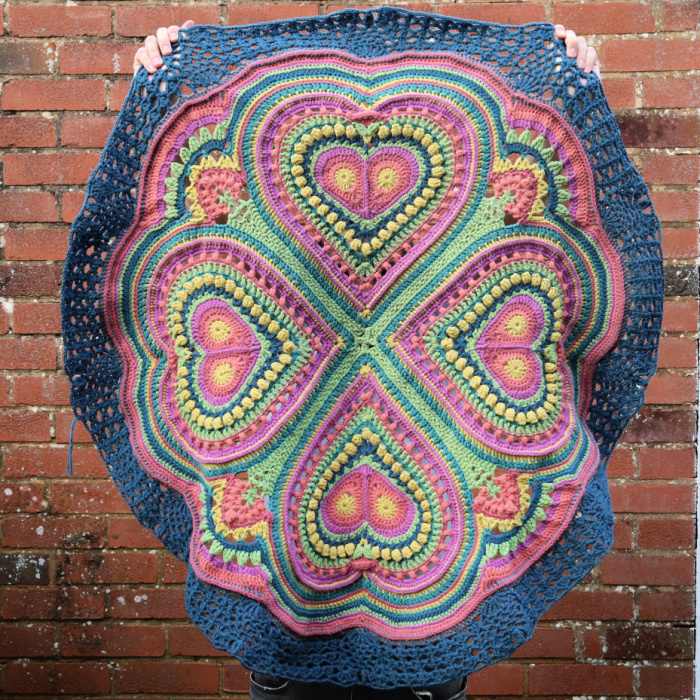 It is huge! It's already approximately 112cm!! You may remember that I shared a sneak peek of the heart when I wrote my post about Scrumptious and Truly Scrumptious.
Resources
Hashtag: #iCarryYourHeartCrochet – I would like to thank everyone who has shared their story with us so far. So much love, so much loss, so much bravery… thank you! May your stories encourage and empower others x
PDF: I will be releasing a Paid PDF for this mandala when I have shared all 3 parts. In the meantime, you can use the PDF button at the bottom of this post (and the posts for Parts 1 – 3) to save an ad-free version of each post as a PDF.
Materials
1 x Scheepjes Whirl (60% cotton/40% acrylic), 220g/1000m/1093yds – we used Tasty Nom Nom (789) from the Inside Out
3.25mm hook (I used a 3.75mm hook – we all know I crochet tightly!!!)
75cm hoop (a 75cm hula hoop will work)*
* I couldn't find a 75cm hula hoop on short notice for love or money (all the shops sold out in the lead-up to Christmas), so I went maverick and made my own using 3mm thick galvanised garden wire like a double magic ring and some insulation tape. Good thing I have a gift for making near-perfect circles :) I do think this deserves a tutorial, so will try and squeeze one in.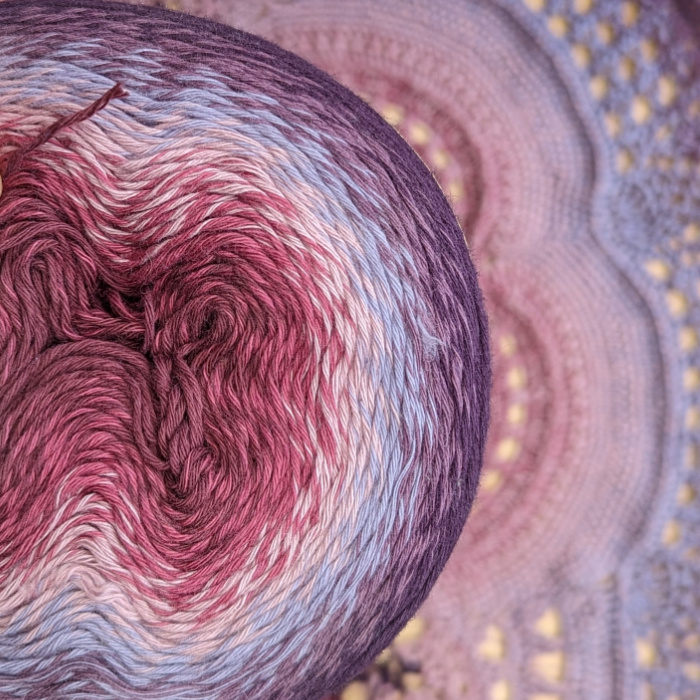 Gauge
Please see Size of One Heart (Ish) in Part 1.
Do not be worried about the vagueness of the Gauge/Size. This mandala ends with 3 simple double crochet rounds that can easily be omitted if you crochet much looser than I do. I also had a good 30g of yarn left at the end, so you have plenty of wiggle room.
Size
75cm blocked, 72cm unblocked
Testers
Thank you to the following people for testing this pattern for me:
Instructions
Part 1 – Eve's Heart
Please follow the Instructions for Part 1 HERE to create four hearts. Yes, you can make them all different colours. Yes, you can change colours for each round if you want to. I've provided instructions for using a single colour AND for changing colours.
Part 2 – Flowers for Sam
Once you have made all 4 hearts, you will need to join them and plant some Corner Flowers, using the Instructions for Part 2 HERE.
Part 3 – Greyson's Garden
In Part 3, we will turn our 'interesting' shape from Part 2 into a circle, using a simple Pineapple border. You can find the Instructions for Part 3 HERE.

This blog post contains affiliate links. I only link to products I personally use or would use.  All opinions are my own.