Esther Dijkstra from It's All in a Nutshell has designed another set of beautiful mandalas called Enigma. She will be sharing this pattern as a free three-week make-along, starting today. In Part 1, you will make the small version, with Part 2 containing the instructions for growing that into the medium version, and Part 3 containing the instructions for growing it into the large version. As you probably already know, I love patterns that build on each other like this. And these ones are gorgeous.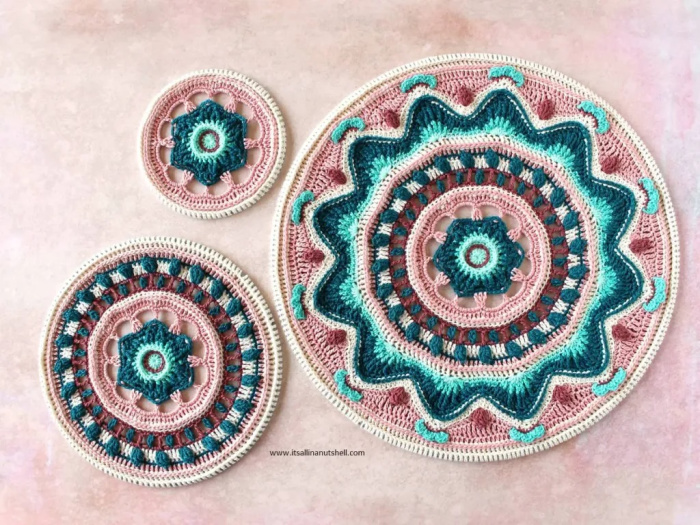 There are three suggested colourways (using Scheepjes Catona): Gingerbread, Bubblegum, and Raspberry Milkshake. Kits are available for these colourways, and they include the pattern, yarn, and hoops. There is also a section in the information post that deals with choosing your own colours.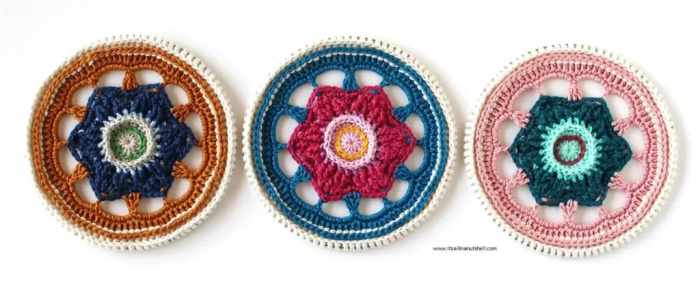 You may recognise the Large Mandala as the centre for the Enigma Blanket Esther shared as a crochet-along in Crochet Now magazine in 2021. It is a beautiful blanket with lots of floral detail. If you missed that CAL, don't worry. Esther will be sharing the instructions for the blanket on her blog early next year.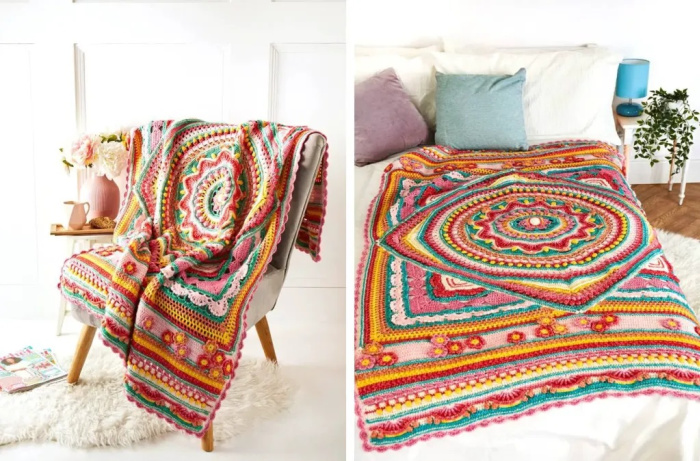 If you want to read more about the Enigma Mandala MAL (or see more pretty photos), please see THIS POST on Esther's website. In it, you will find all the information you need for the MAL, including size, gauge, and links to each part and its video tutorial. You can also learn more about Facebook group support and how to get your hands on a paid PDF version of the pattern.
Just before you go, and in case you haven't seen these yet, Esther has two more mandala patterns that follow this small/medium/large format. Both of these are available for free on her blog (written-only and video tutorials), with paid PDFs available on Ravelry. The first set is called Trinity Mandalas. I am very lucky to own one made by Esther herself. Mine is a medium one in blues and greys, and it hangs in our living room :)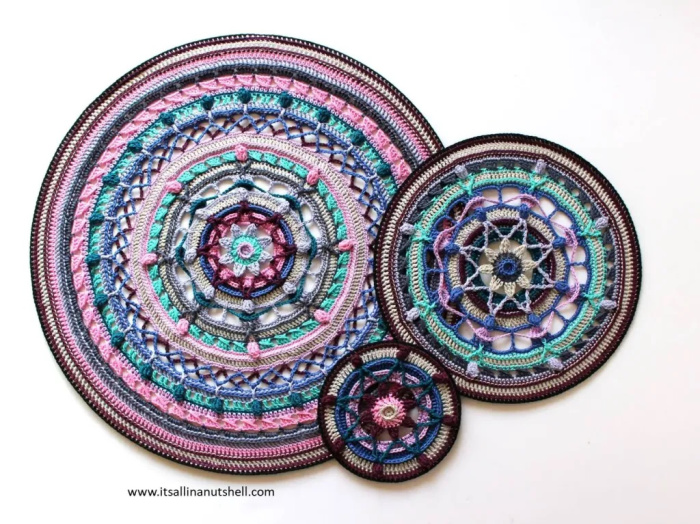 The second set is called Triptych Mandalas. They are more playful and floral. I particularly love them in this beautiful summery colourway, although I have seen some beautiful single-colour ones!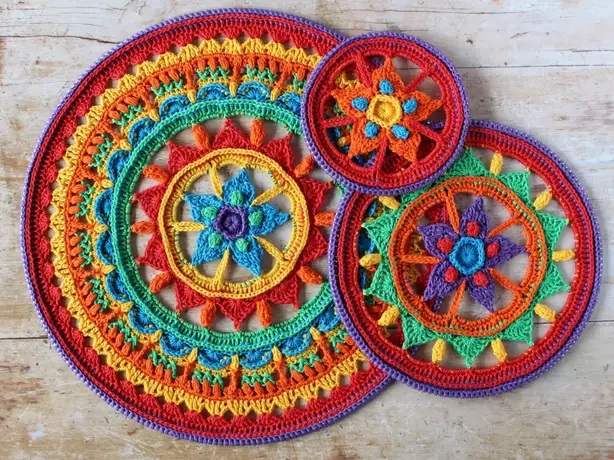 You can find more of Esther's mandalas (and other patterns) HERE on her website or HERE on Ravelry. You can also find her HERE on Instagram and HERE on YouTube.
I hope you have a wonderful weekend!

This blog post contains affiliate links. I only link to products I personally use or would use.  All opinions are my own.