Is there such a thing as too many crochet mandalas?  Probably, but I just can't help myself!  I've made another one, this time using some tiny Scheepjes Stone Washed/River Washed Cutie Pies.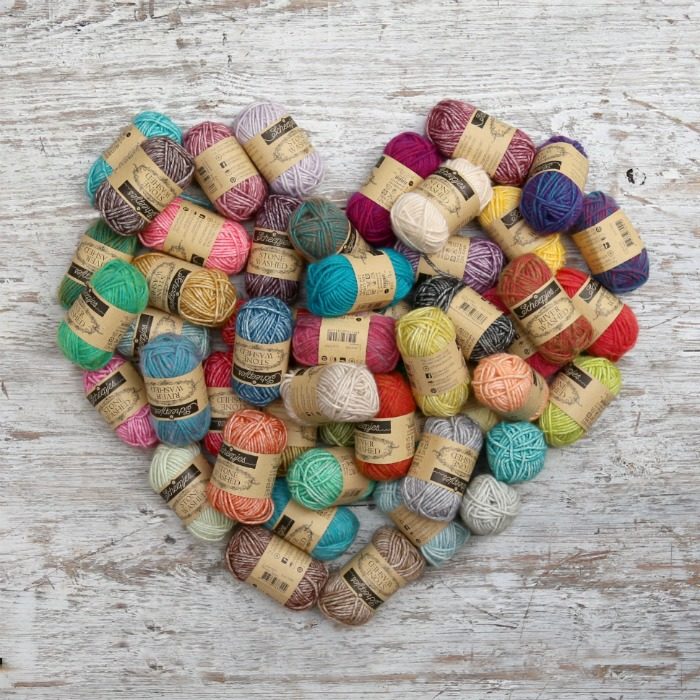 Before I dive into the reasoning behind the unusual name for this mandala, let me tell you about the yarn :)
Scheepjes Stone Washed/River Washed Colour Packs
The Cutie Pies come in a box of 58 x 10g balls (36 Stone Washed and 22 River Washed).  The yarn is 78% Cotton and 22% Acrylic.  My box is the older version, which contains 50 x 10g balls (doesn't include the 8 new River Washed shades like the new one does).
Please Note:  I have only used 10 Cutie Pies for this pattern.  If you are looking for patterns that use the entire box, you can find some at the end of this post.
You can buy the boxes at your local Scheepjes Retailer, or you can find them here online:
Matt from A Boy and Bunting did a fun unboxing video of the original box, if you want to have a look.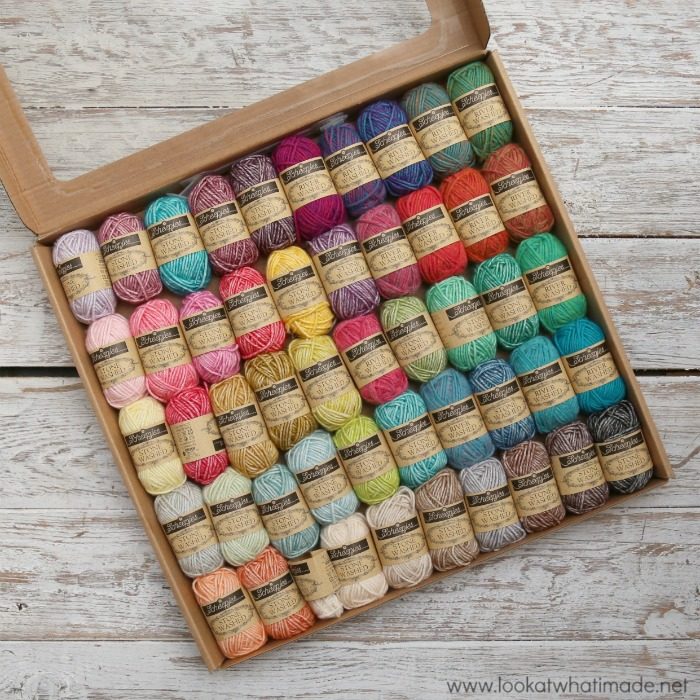 If you already own one of these Stone Washed/River Washed Cutie Pie boxes, you've probably already dipped into it to use some of the colours.
As beautiful as these boxes are to look at (and they are SO beautiful!), they just BEG to be used.  And that's ok.  That's brilliant… until you find yourself with a few random left-over mini-balls and no idea what to make with them.  This in itself is not a bad problem to have, unless you have more self-control than me and won't buy a new one until the old one is finished.  I don't have that problem.  I bought two:  one to look at and one to use.  I've dipped into both (facepalm).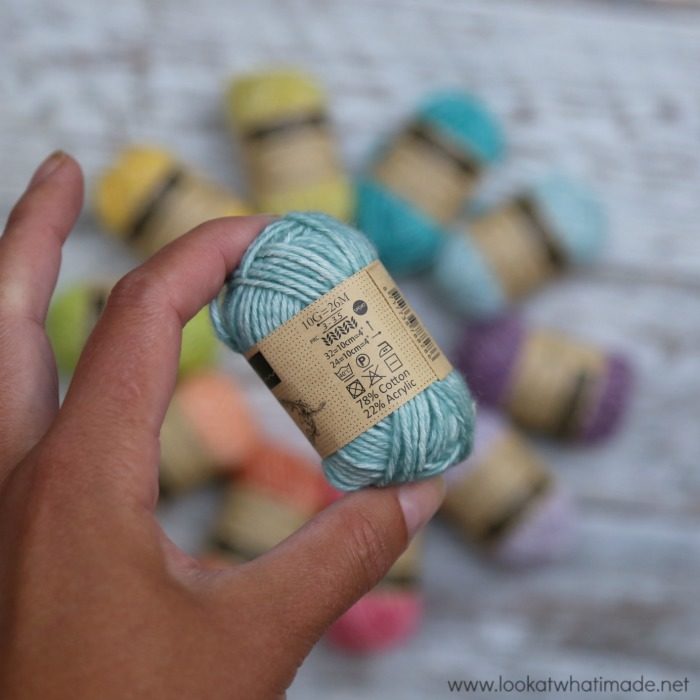 Soooo…
I have designed a mandala that uses ten Cutie Pies and one regular ball (50g).  The beauty of writing a pattern specifically for small balls is that it will work with left-over bits of bigger balls too :)  And there is always the option of using a single colour or a Whirl.
The Name and the Colours
During these last few months, I have thought a lot about the hidden (unseen) things people go through; some of them temporary, and some of them life-long battles.  Regardless of the extent/seriousness/duration, hidden things carry a burden very different from that of visible things.  And if they are hidden even from ourselves, whether that is simply because we don't have names for them yet, or because we do not want to acknowledge them, that burden becomes even heavier.
When I spoke to my mom the other day, she told me that she had finally removed a piece of paper from their fridge.  The piece of paper in question, which had lived there for almost two decades, contained the following quote, scribbled in my angsty young hand:
We all have our own private kinds of craziness. If it gets in the way of enough people, they call you crazy. Sometimes you just can't take it anymore yourself, so you tell somebody else you're crazy and they agree to take care of you.
– Birdy, William Wharton
I feel very strongly that it is our responsibility to hold a caring space for the people in our lives who are dealing with unseen issues and invisible diseases;  that we should make ourselves available for when they are ready to reach out.
Corona has, in my opinion, introduced a new kind of unseen 'thing'.  There are many people who have been physically and/or personally affected by the disease itself, and that is scary and tangible and real and heartbreaking.  But there are also countless people who are living at a slight remove from that 'acuteness' and for whom life continues largely normalish.  The danger with normalish is that we don't recognise the sneaky underlying worries and uncertainties about the future.  We get up, we go about our day in this new normalish, and everything is ok until it suddenly (and out of nowhere) isn't.  So it is just as important that we be vigilant on our own behalves, and compassionate and kind to ourselves.
That brings me to the first reason for my colour choice and my second quote:
"Dare to love yourself
as if you were a rainbow
with gold at both ends."
-Aberjhani
My second colour inspiration was an infographic I saw for Ehlers-Danlos Syndrome (an invisible disease very close to my heart).  The infographic featured a Zebra with stripes in these colours:
Of course, it needs a splash of Moon Stone to turn the Rainbow into a Rainbow Zebra!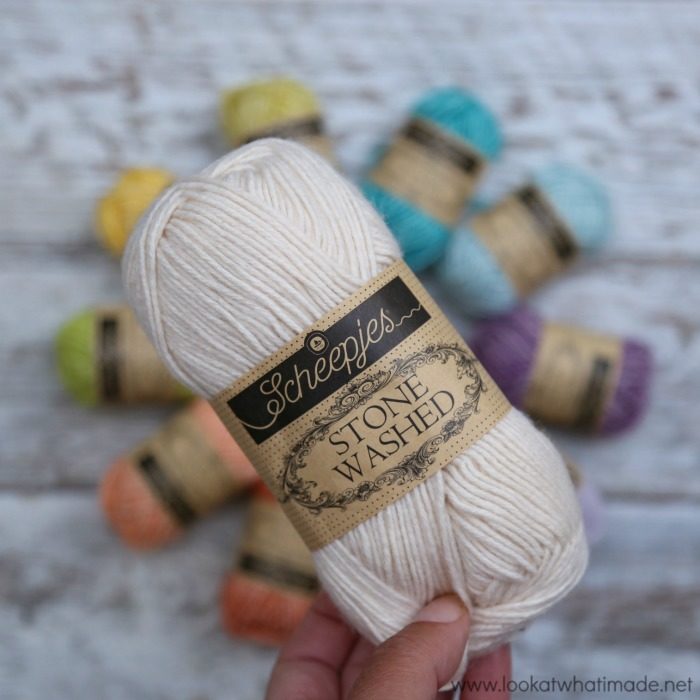 I arranged my Cutie Pies in four different colourways for fun, just to give you some ideas.  There are so many beautiful ways to combine them, though, and I can't wait to see how you mix and match.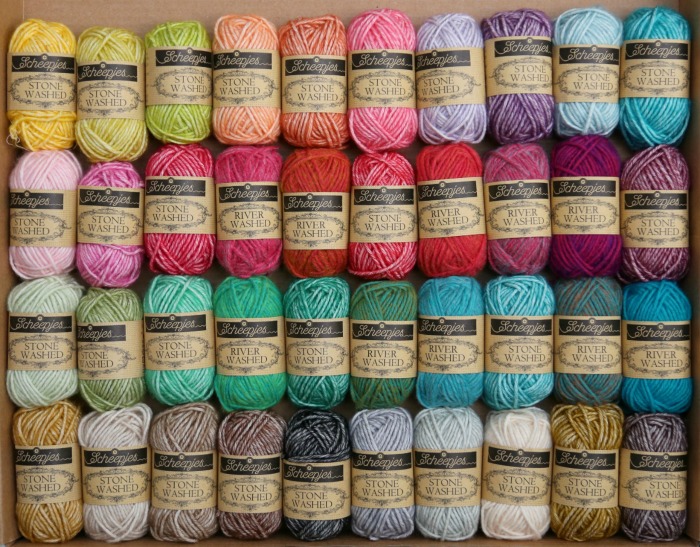 Next week, I will show you a little sneak peek of the mandala.  Maybe two or three sneak peeks…
More Patterns for Stone Washed/River Washed Colour Packs
Want to see more of our Unseen Mandala journey?
Unseen Mandala WIP (Coming 12/08/2020)
Unseen Mandala Reveal (Coming 19/08/2020)
Unseen Mandala Pattern (Coming 26/08/2020)

This blog post contains affiliate links. I only link to products I personally use or would use.  All opinions are my own.