Good morning you beautiful not-so-patient bunch!  I thought that I would feel a huge sense of relief when I wrote my last post, finally outing myself as the designer for the next official Scheepjes CAL.  Instead, I have been bouncing up and down since Friday, too excited about showing you what it looks like to sit still for more than a minute at a time.  And now I can finally show you (!!!!) AND tell you all about the Ubuntu CAL 2018.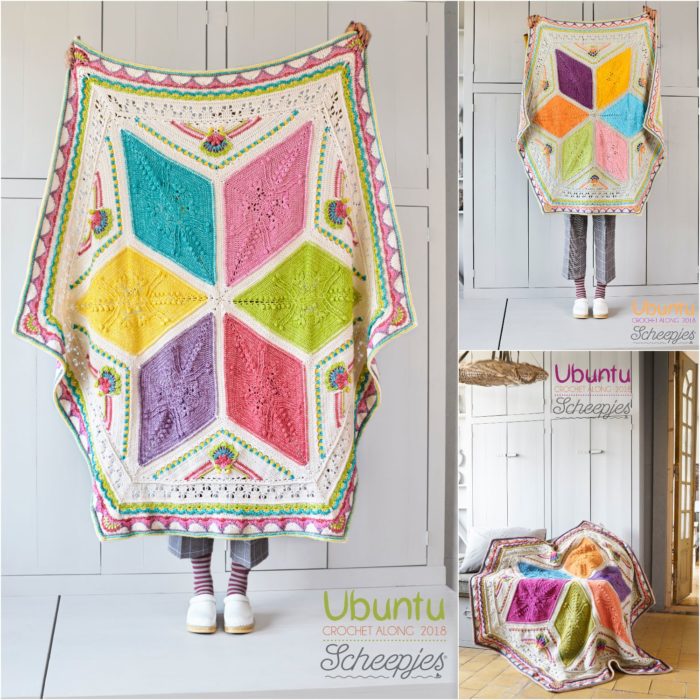 This is Ubuntu!  This is my new baby and my absolute pride and joy.
Ubuntu (n):  the belief that we are defined by our compassion and kindness towards others.
If you would like to know more about why we chose this name and theme, please see my previous post HERE.  You can also find links to all the parts HERE (as they become available).
What IS the Ubuntu CAL?
I have designed a hexagonal blanket that celebrates unity and humanity towards others.  The design is detailed, but not overwhelming.  For the overall feel, I took inspiration from traditional painted African huts (Google Image Search HERE).  The inspiration for the shape, however, came from the carpet at the last Blogtacular I attended in 2017.  Up until that point, I was still very unsure of which direction my design would take, but when I looked down at the carpet, surrounded by dear friends and flying high on all the talk of supporting each other and lifting each other up, I had a little 'Eureka' moment.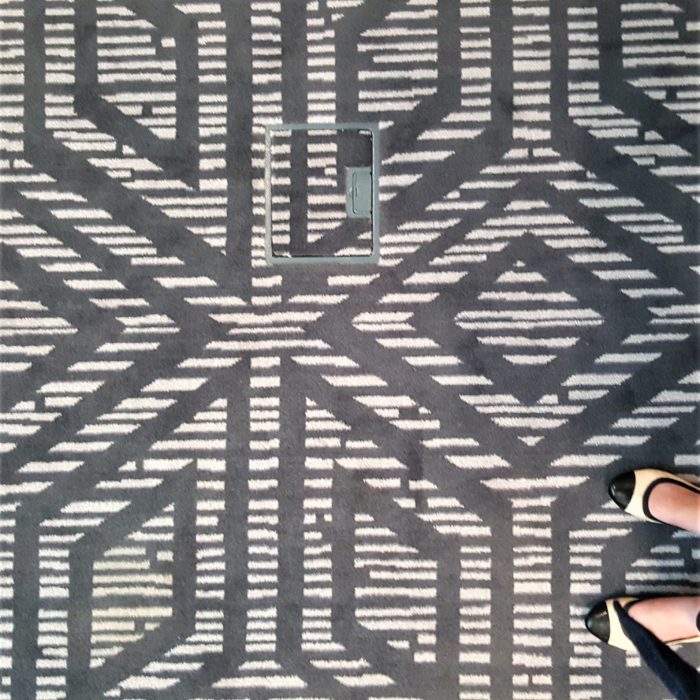 Finished Blanket Size
Due to the shape of the finished blanket, we have provided three measurements:  Sides, Short Diagonal, and Long Diagonal.  Below, you will find the measurements for all three 'sizes'.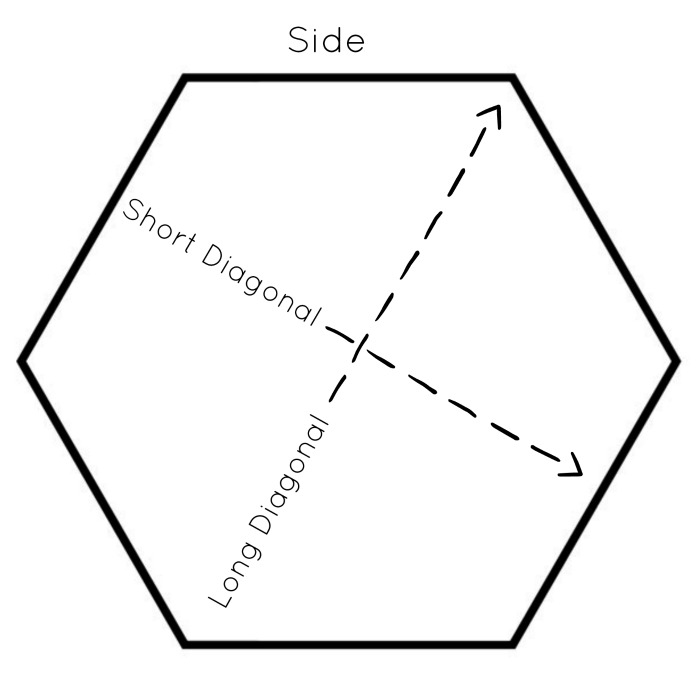 | | | | |
| --- | --- | --- | --- |
| | Small | Medium | Large |
| Long Diagonal | 120cm/47.3" | 151cm/59.5" | 192cm/75.5" |
| Short Diagonal | 104cm/41" | 131cm/51.5" | 167cm/65.5" |
| Sides | 60cm/23.6" | 75.5cm/29.7" | 96cm/37.5" |
Dates and Pattern Release
The CAL begins on the 12th of September 2018 and it will run for 12 weeks.  Written-only PDF pattern pieces will be released weekly at 12:00 UK time for the duration of the CAL.  You will find them via the official Scheepjes CAL groups (on Facebook) and the Scheepjes website:
You can also add the pattern to your Ravelry Queue HERE.
Resources
Pattern Support
Video tutorials will be available from It's All in a Nutshell (UK terms and Dutch).
Although I have not done step-by-step photo tutorials for this CAL, I will be following along with you, sharing a photo of each complete round and tips and tricks for tricky parts.  My testers all managed to create the blanket with only a couple of photos, so with Esther's excellent video support, I am confident that you will thrive.  Please see Suggestions below.
Translations
Official PDFs will be available in UK terms, US terms, Dutch, Czech, German, French, Finnish, Hebrew, Swedish, Spanish, and Portuguese.
Official Ubuntu CAL Kits
There are 3 kits:  Small, Medium, and Large.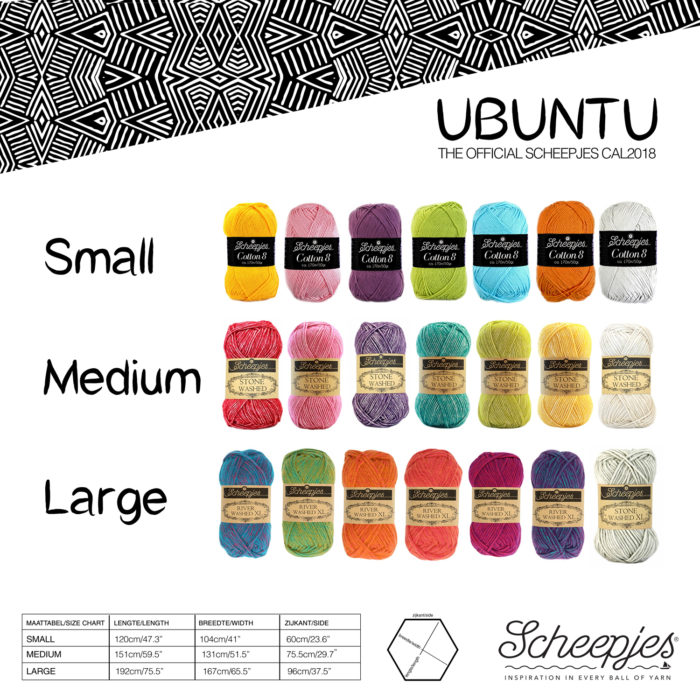 Kits will be available from most Scheepjes retailers on the 22nd of August 2018.
All three kits contain an official CAL label, a button, and vintage stitch markers (I love the stitch markers).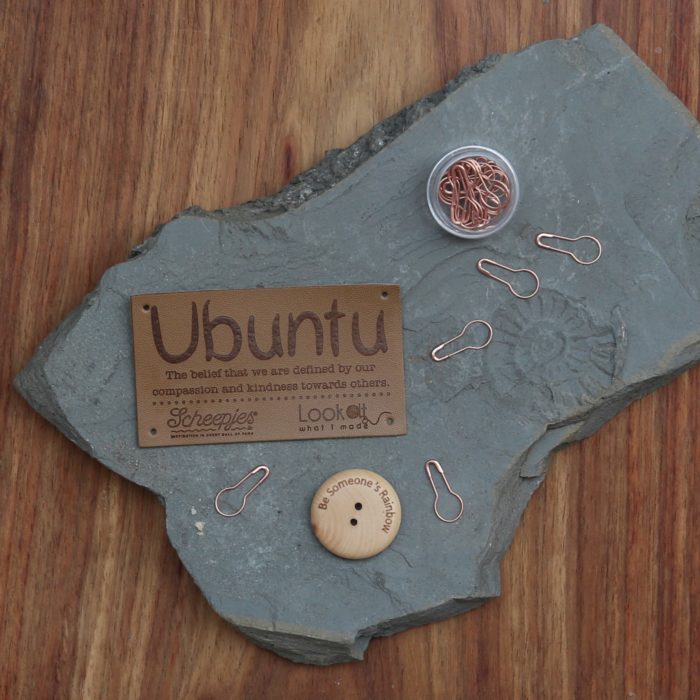 The Medium and Large kits (only) also contain a goody pack – see Goody Pack below.
Small Ubuntu CAL Kit
This kit contains:
Scheepjes Cotton 8
an official CAL label
a button
vintage stitch markers
Price : €39 / £36 / $48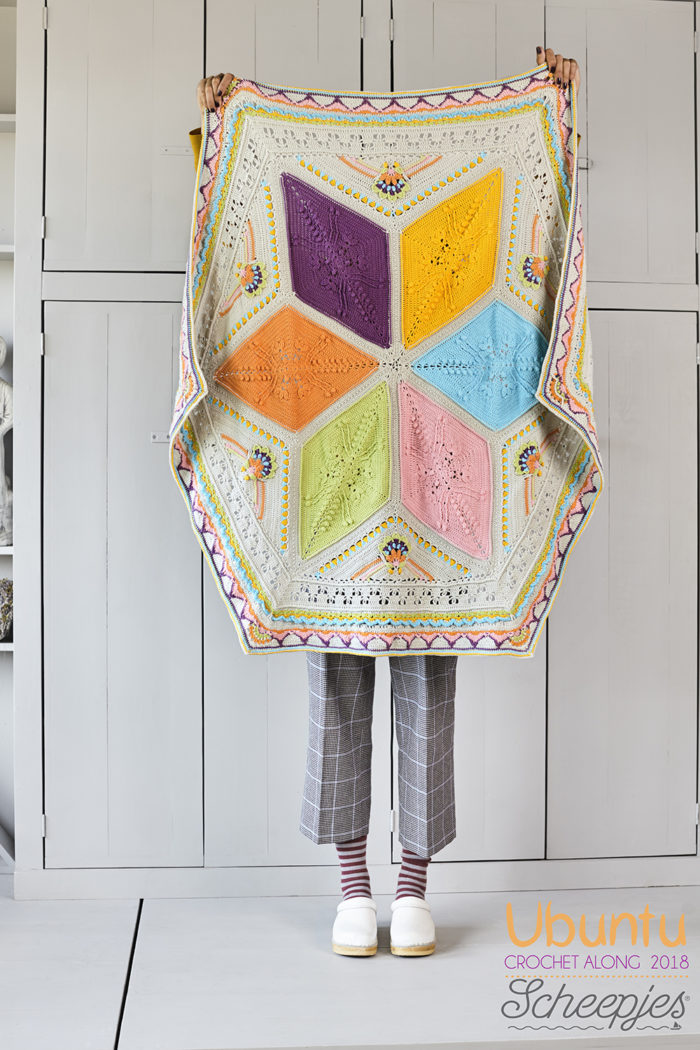 Medium Ubuntu CAL Kit
This kit contains:
Scheepjes Stone Washed
an official CAL label
a button
vintage stitch markers
goody pack (see Goody Pack below)
Price : €108,50 / £98 / $133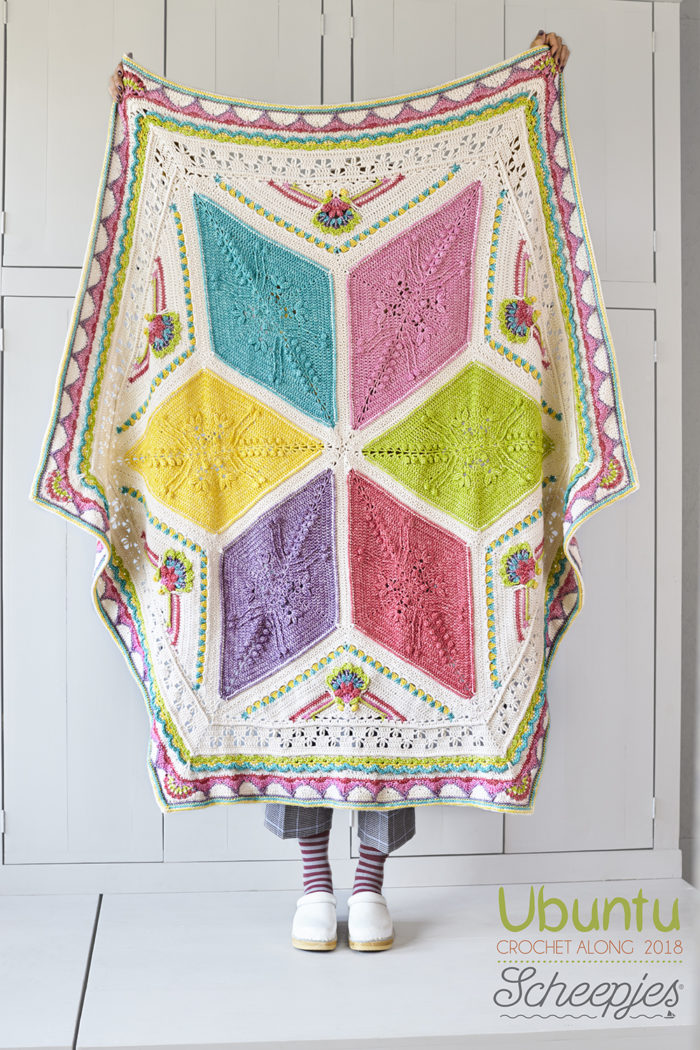 Large Ubuntu CAL Kit
This kit contains:
Scheepjes Stone Washed XL & River Washed XL
an official CAL label
a button
vintage stitch markers
goody pack (see Goody Pack below)
Price : €210 / £189 / $259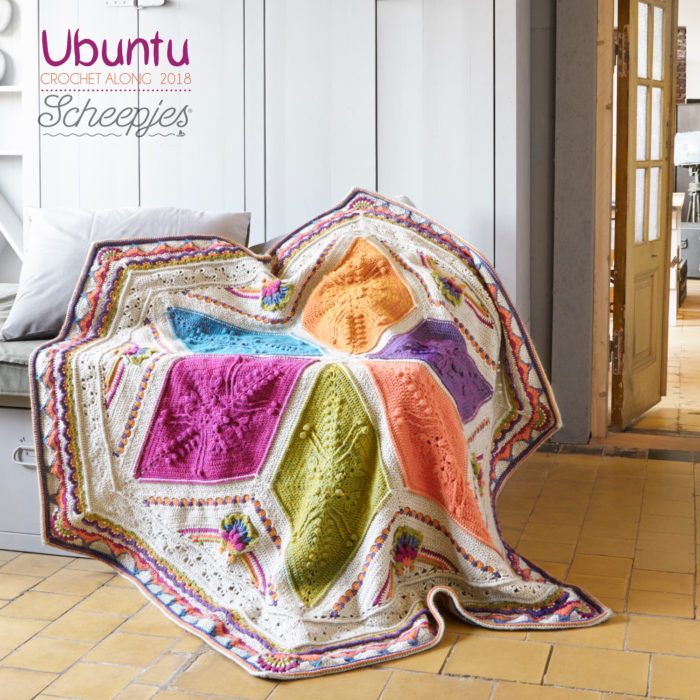 (I shouldn't have favourite children, I know, but this large version is my favourite of the favourites I 'don't have'.)
Goody Packs
The Medium and Large kits come with a goody pack that contains everything you need to make your own beaded friendship bracelet (inspired by the CAL design).  Instructions for making the bracelet will be provided, don't worry!
I'm very excited about the fact that we will get to learn a new non-crochet skill (quite a mindful skill, actually).  And when you have made your bracelet, you can wear it with pride or gift it to a friend :)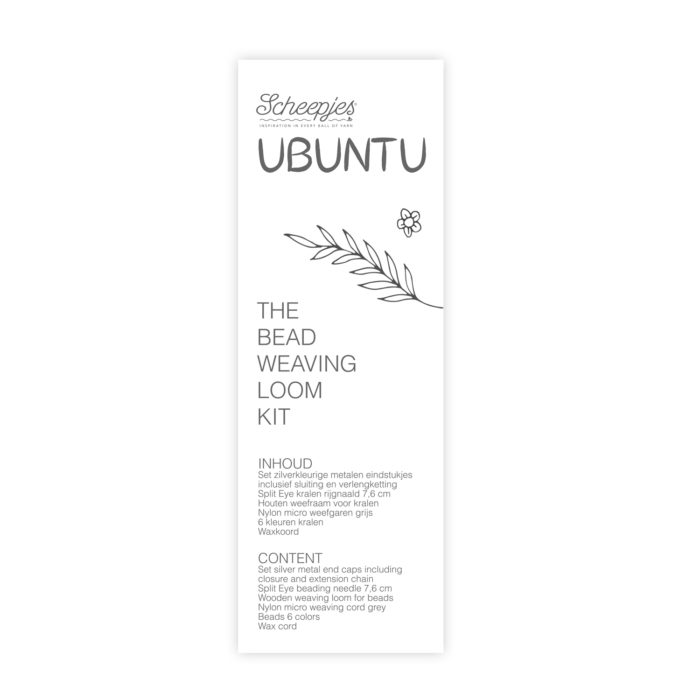 Suggestions
If you have never followed one of my patterns and would like to familiarise yourself with my written style or the techniques you will use in this CAL, I highly recommend having a look at my Special Stitches and Techniques post (especially the bit about gauge), written specifically for this CAL.
You can also try one of the following three (free) patterns while you wait:
Social Media
Please use #ScheepjesUbuntuCAL when you share on social media so that we can follow your progress and marvel at your work.
I cannot wait to start this journey with you!

This blog post contains affiliate links. I only link to products I personally use or would use.  All opinions are my own.