When I went on my first Scheepjes Bloggers Weekend a year and a half ago, I could never have imagined that I would make the kind of friends that I have. Occasionally I still feel like I should pinch myself to make sure I am not dreaming.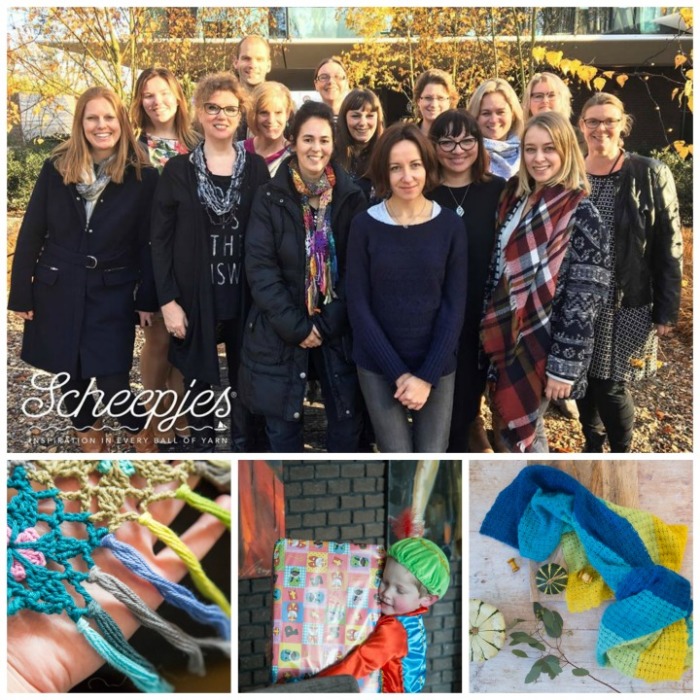 Three weeks ago, I attended my third Bloggers Weekend, and it felt like coming home. Not only did I get to see some of the friends who have supported and inspired me over the last year, but I also got to meet one of my crochet idols: Susan Carlson from Felted Button. When I was just a baby designer, I tested Susan's Rolling Ridge Blanket (you can see a picture of my test square HERE), so to meet her in person was a 'WOW!' moment for me.
You would think that having done the whole 'warehouse tour' twice before, I would be less excited this time. You would be wrong! Apart from aisles and aisles of yarn, they also supply any and every haberdashery obsession, my favorites of which are bias binding and buttons! Who doesn't love bias binding and buttons!?!?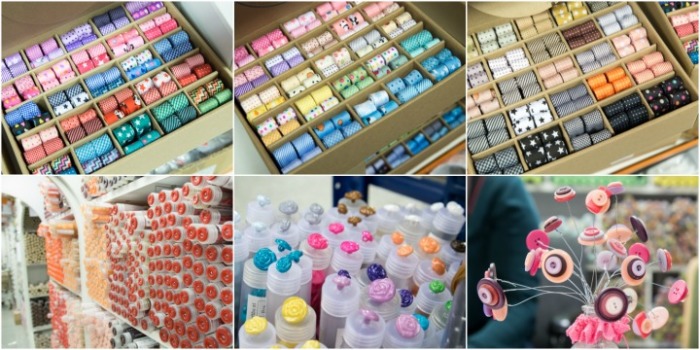 I used to love writing and telling stories. I always thought that I would be a writer one day. Somewhere over the last few years, I lost my ability to write fluently (and effortlessly). Now it sometimes takes me a week to draft one simple post, and even then I feel self-conscious and unsure about whether I have conveyed what I had wanted to. Storytelling, both through photos and writing, is therefore at the top of my list of 'attempt to master' skills.
When I found out that our morning workshop was going to be hosted by Kate from A Playful Day, I was elated. Kate specializes in story-telling!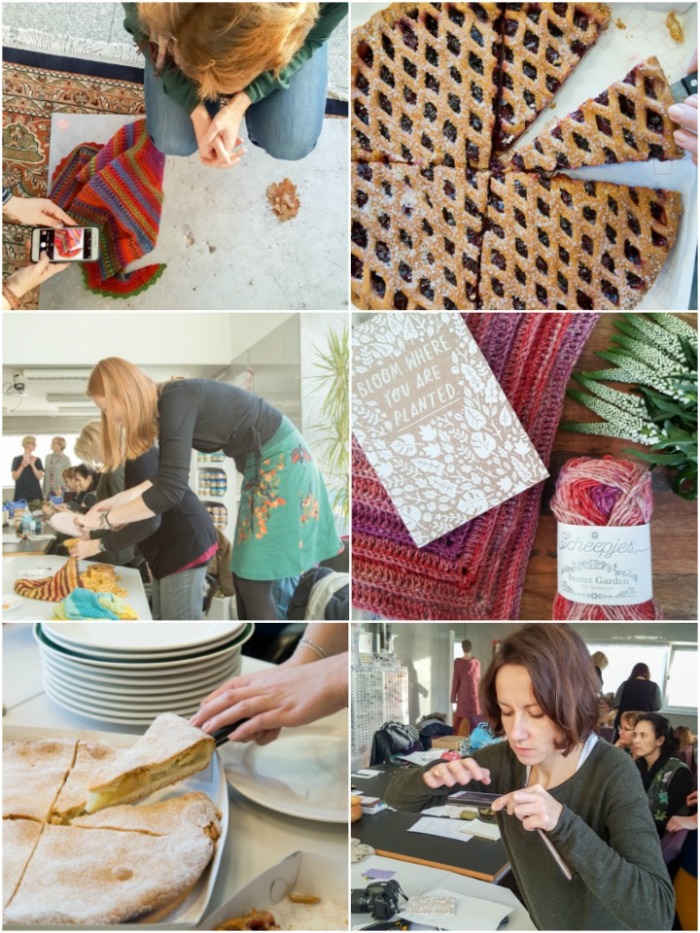 My insecurities got the better of me, though, so instead of setting up my own flat lay stories (apart from one small effort Middle Right above), I took photos of other people while they took photos of their 'stories'. Top Left you can see Esther watching Sarah photograph my Namaqualand shawl (pattern coming in January). Below that, Red Esther (as Sarah calls her) is photographing her Soft Shells Pashmina (more photos below). Bottom Right you will see Tatsiana concentrating very hard on using her phone for photography. And no Bloggers Day is complete without tarts (because taking photos is hungry work)!
The thing I love most about getting together with the Scheepjes bloggers is that I get to see their creations in person. No matter how good their photos are, there are some things that you just can't photograph.
One of those things is the way the mohair stripes in Esther's Soft Shells Pashmina go translucent when you hold it up to the sun, even though it looks like the mohair and alpaca are the same color when viewed against a solid background. Another thing I love is that they always wear the most wonderful accessories, like the Fox Pin by Anna Wiscombe (Top Left) and Sarah's awesome leather wrist ruler. Both of these have gone on my Christmas wish-list.
One of the patterns that have gone on my must-make list (I should really do a post listing my favourite must-makes) is Bloembollenveld by Jellina. It is currently only available in Dutch, though, but isn't it SO worth figuring out Dutch for? You can find the US/Dutch crochet terms HERE.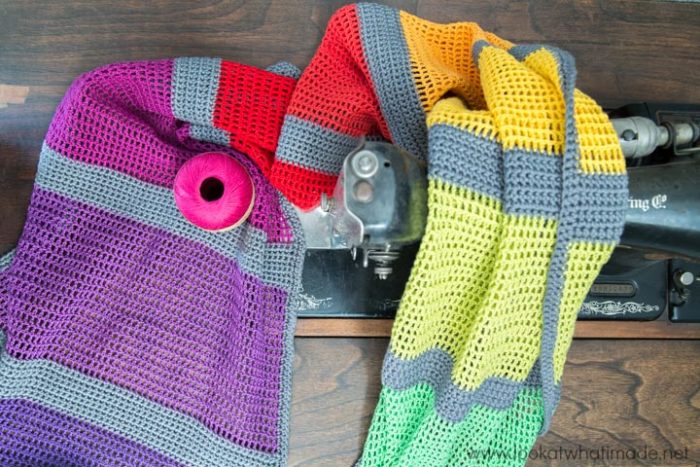 At the end of an energy-filled day, there is no better way to wind down than to go for a lovely dinner with a bunch of people who don't think talking about yarn ALL NIGHT is weird. The restaurant was absolutely beautiful…full of fairy lights that reflected infinitely in the floor-to-ceiling windows.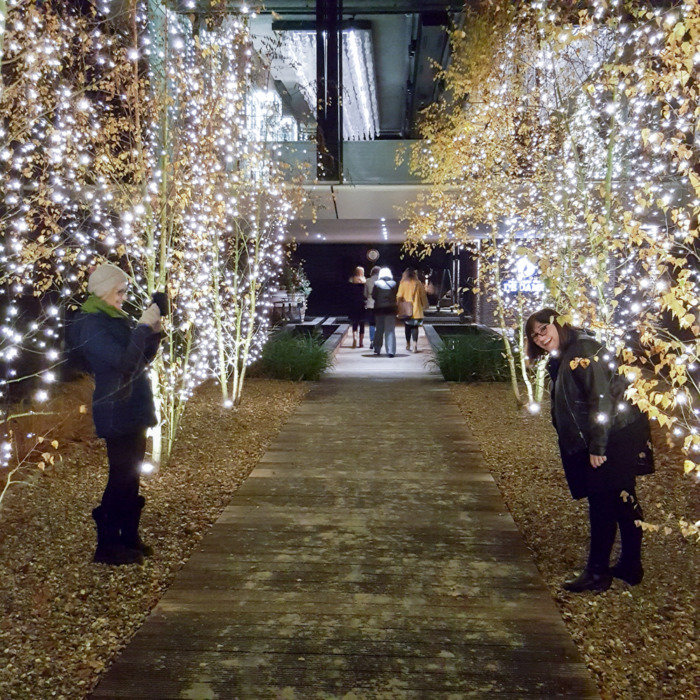 We returned to the same restaurant the next day. We had a section all to ourselves (for the whole morning!) and we got up to all sorts of secret and not-so-secret tasks. Half-way through the morning, I ducked out to take photos of the surrounding landscape.
When I look at this photo, I remember walking past that same tree the previous evening, giggling about the fact that I'd just found out Sophie had been mentioned in a South African romance novel.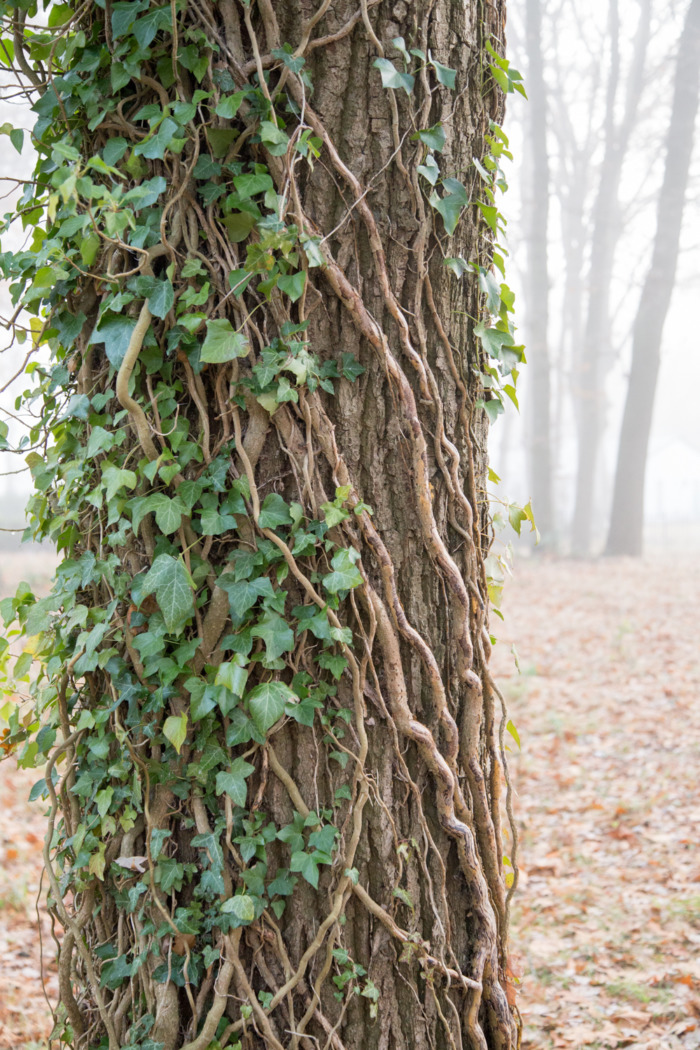 Cobwebs always make me happy. I love the simplicity of them, and their elegance when covered in dew.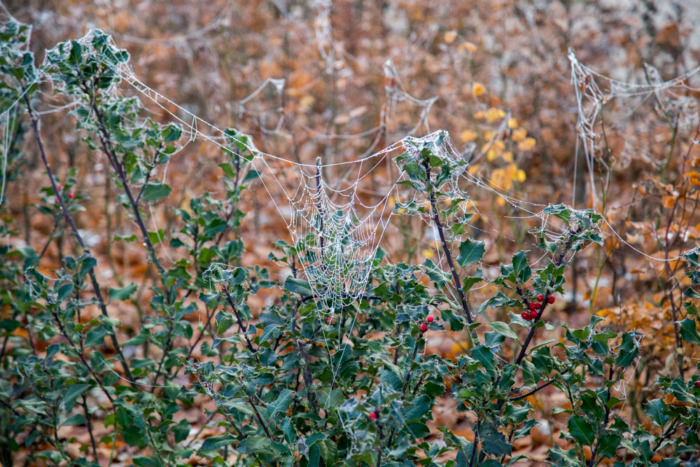 Water droplets also make me happy…not for themselves, but for the potential they have to create ripples when they land in water.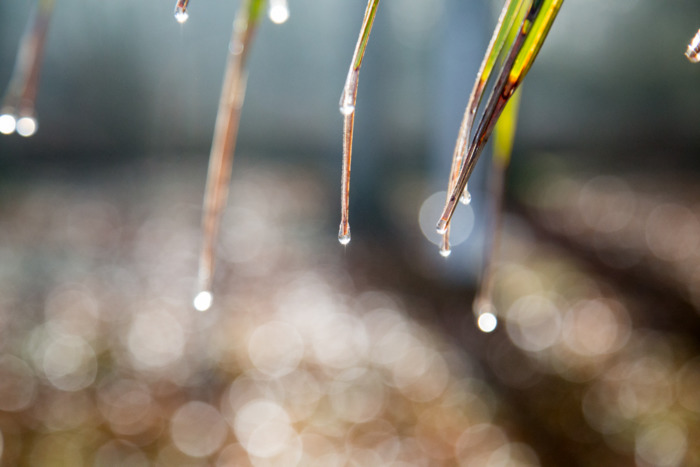 Christiaan says this pier (for lack of a better word) looks like Tiramisu. What you can't see in this shot, situated to the right and across the water, is the venue we spent our Saturday in at the first Bloggers Weekend I attended.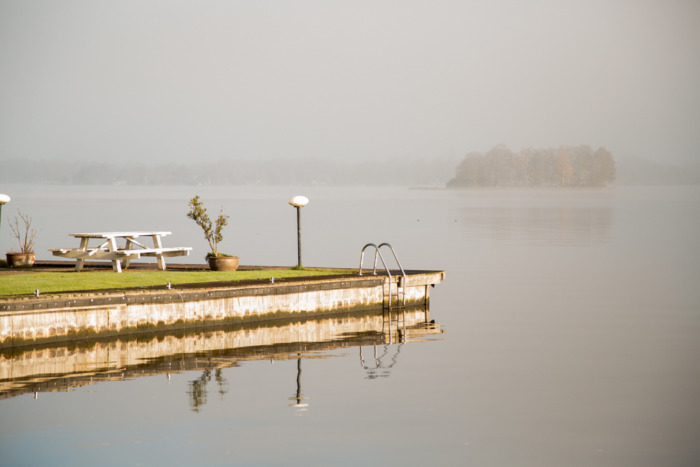 The people at Scheepjes spoil us every year. This year, we each got a BIG box full of gifts! I have been using a cheap swift with metal bits that keep snagging my yarn, so I was very excited when I opened the box and saw this gorgeous Beechwood and Rosewood Swift (with no snaggy bits!!). I don't own a yarn bowl, so the yarn bowl was another gift that made me squeal a little bit. Kettle Cat, on the other hand, is not so impressed because my yarn no longer goes bobbing along the floor for him to chase.
We also got some cute collectible mugs (designed by Ashley Percival and made by DEEZ Dutch). I already own a DEEZ Dutch mug (a gift from the previous bloggers weekend) and I use it daily, so this new mug will make a happy friend for it.
Before we left for the airport to return home, I ran around the room collecting 'last touches', both from people and projects. It is always hard to say goodbye to the girls after a weekend spent together. When I miss them too much, I grab a cup of tea and scroll through all my photos, reliving the sense of belonging and appreciation that have become synonymous with these weekends.
If we don't 'see' each other again before Christmas, have a wonderful festive season!

This blog post contains affiliate links. I only link to products I personally use or would use.  All opinions are my own.