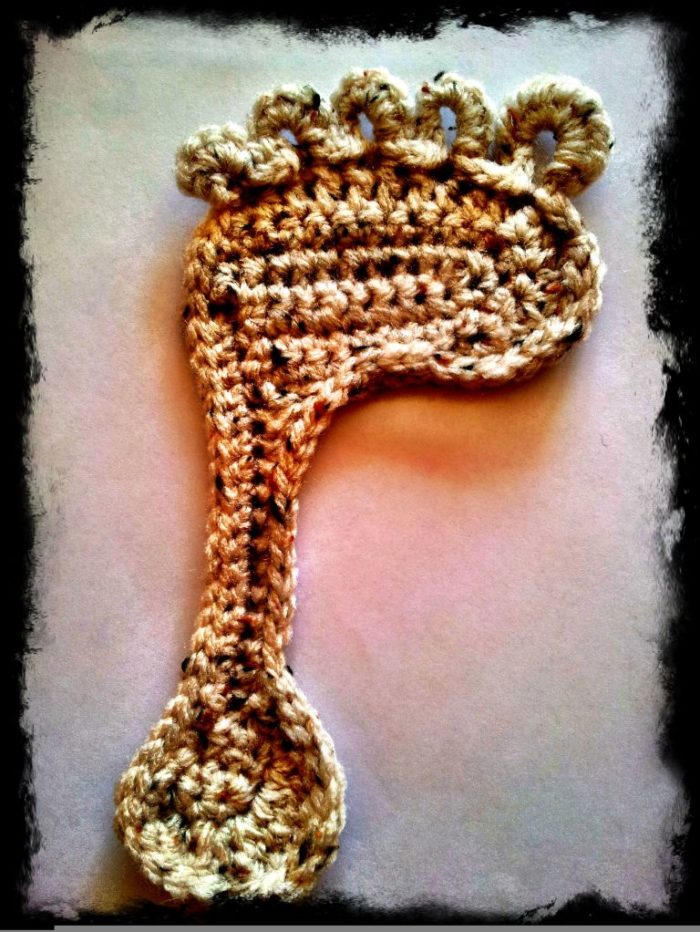 Finally another crochet pattern.  I hope you enjoy this one.  You can make it as little or as large as you wish, although I would not recommend making it with t-yarn and a 1cm crochet hook as I had hoped to.  It comes out huge and yetti-like.
So much for my hope of making two of these to put on my new rag rug.
Here is the pattern, with and without photo instructions.
Happy hooking!
Crochet Footprint Written Instructions