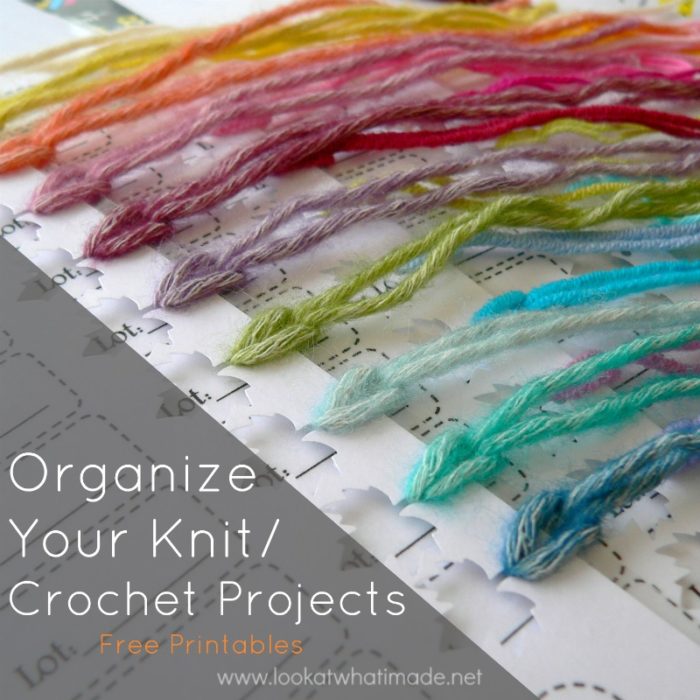 Today I want to share a free printable that will help you organize your crochet projects.
If you are anything like me, you always have plenty of projects on the go.  We affectionately refer to these as WIP's (or works in progress), and sometimes they can feel as if they are taking over!  I often find, when I delve into my WIP box, that I have forgotten which hook or yarn I used for a specific project.  This is extremely frustrating and the prospect of having to work up a gauge swatch to remind myself of the hook size often puts me off even contemplating finishing something.
This free printable will help you keep track of where you found the pattern and which hook (and yarn) you used for it.  In the photo above you can see the Stonewashed XL I am using for Sophie's Universe, all indexed and beautifully neat!  (Not that I need reminding for Sophie.  If you wake me up in the middle of the night I would be able to spew forth any information you might need on her.  She has completely taken over my life!)
Ann-Marie Metcalfe has adapted my Yarn Stash Organizer to make it project-specific and she has kindly given me permission to share it with you. She has also supplied a "continuation" page for when your project requires more colours than the supplied template allows for.
I realize that Ravelry is the best way to organize both your crochet projects and your yarn stash online, but I am a tactile girl (erm…woman), and I prefer to be able to see and touch my yarn, which is why I organize my yarn in a folder/binder, not online.
This is what the sheets look like (you can find the free printables below the image).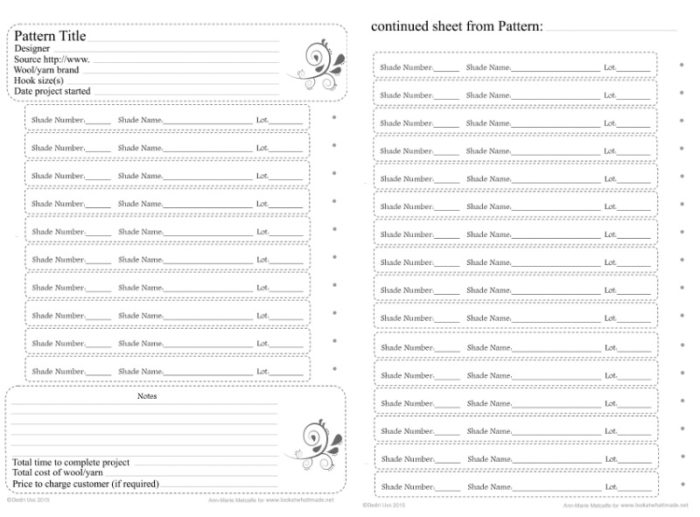 Organize Your Crochet Projects Printables
Related Resources
Remember to subscribe to my Weekly Newsletter if you would like to be kept in the loop. You can also like my Facebook page or follow me on Bloglovin, Google+, Pinterest, Twitter, or Instagram.
Happy Hooking!