How do you organize your yarn stash and keep track of which yarns you own or use for a particular project? Do you have a system? Or do you just tie a piece of the relevant yarn around the yarn band and chuck it into a drawer never to be found again?
My "yarn organization" used to look like this: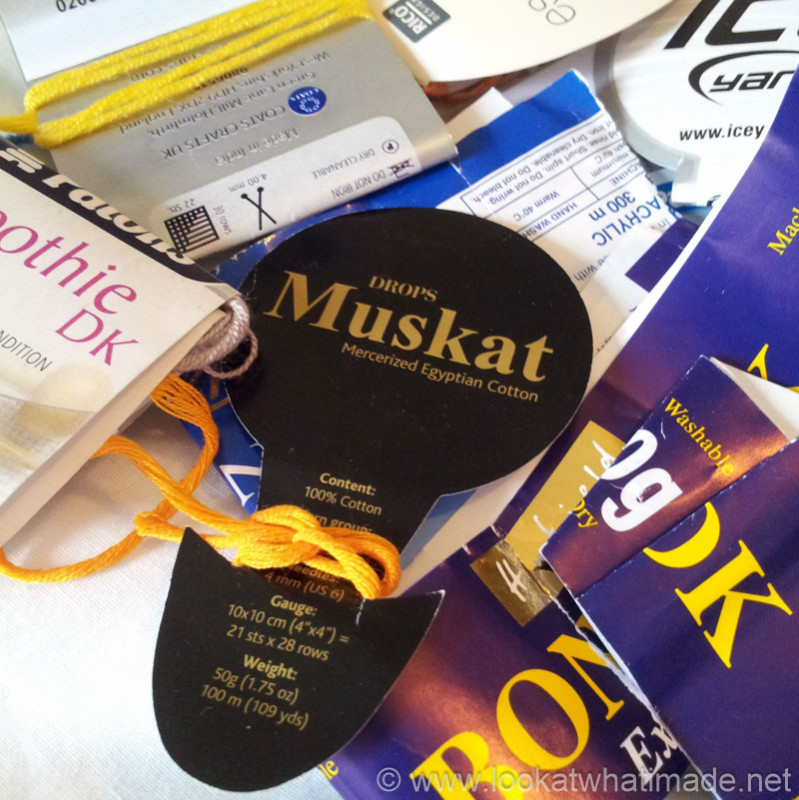 A whole bunch of yarn ball bands with lengths of yarn tied around them to help me keep track of what each yarn was. I could show you my first rudimentary efforts at cataloguing them, but I am too embarrassed, frankly.
Once I started designing in earnest, I needed a better way to organize my yarn stash. This is what it looks like now: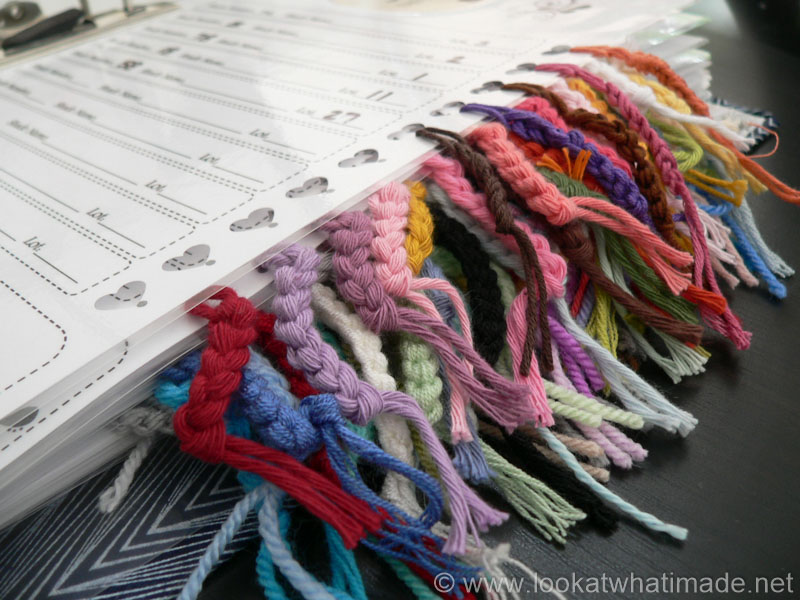 Each yarn is attached to a page, by brand, and labelled with the Shade Number and the Shade Name. All these luscious strands of yarn (and a few of my pattern ideas) now live in these two files (with many more to follow):
The Lion and the Elephant pictured above are from my book, Amamani Puzzle Balls
(also available as an Electronic Download
). The pile of squares is from the Block a Week CAL 2014, and the wavy goodness under the Lion is a WIP that I am calling Lazy Waves (the pattern for which can now be found HERE).
Things You Will Need:
Optional
I wanted my pretty yarn to have a pretty home, so I started off by covering a Lever Arch file with fabric and Mod Podge
. You can find an excellent tutorial for Fabric Covered Lever Arch Files here.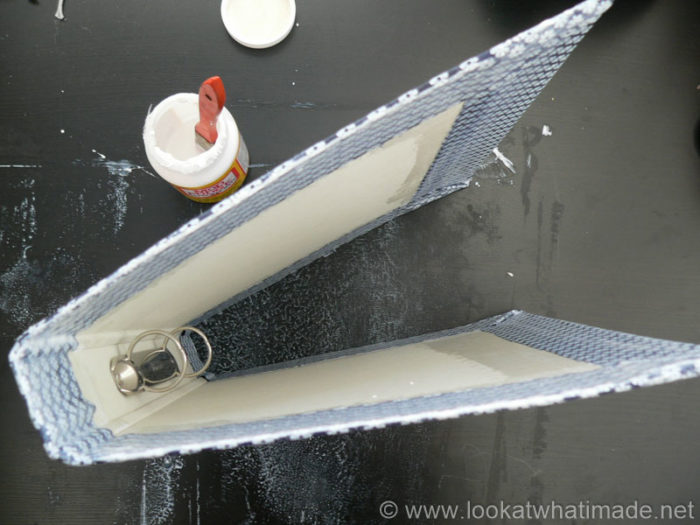 I used Shweshwe, which is a traditional South African fabric. The fabric is very stiff and it is often called the denim, or tartan, of South Africa.
I used it because I love the designs, but more importantly, because my mom gave me these pieces of Shweshwe and when I miss her (South Africa is so far away!!), I just look at the bookshelf where the files live and I feel a tiny bit better.
Just look at that beautiful fabric!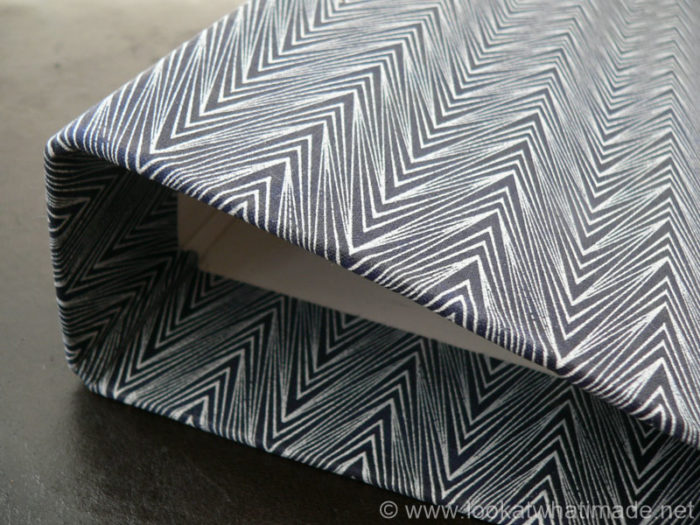 Once my files were covered, I printed out some of these templates. I stuck a ball band at the top of each page (some brands needed more than one page, because I have so many shades)…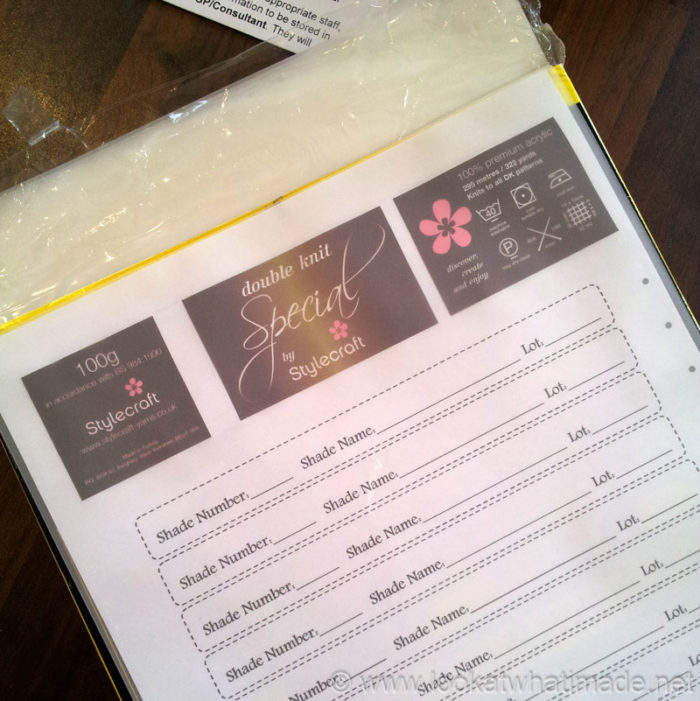 …and then laminated the pages. This is not strictly necessary. If you print the template out on cardstock, you should be fine. But I like myself some laminating!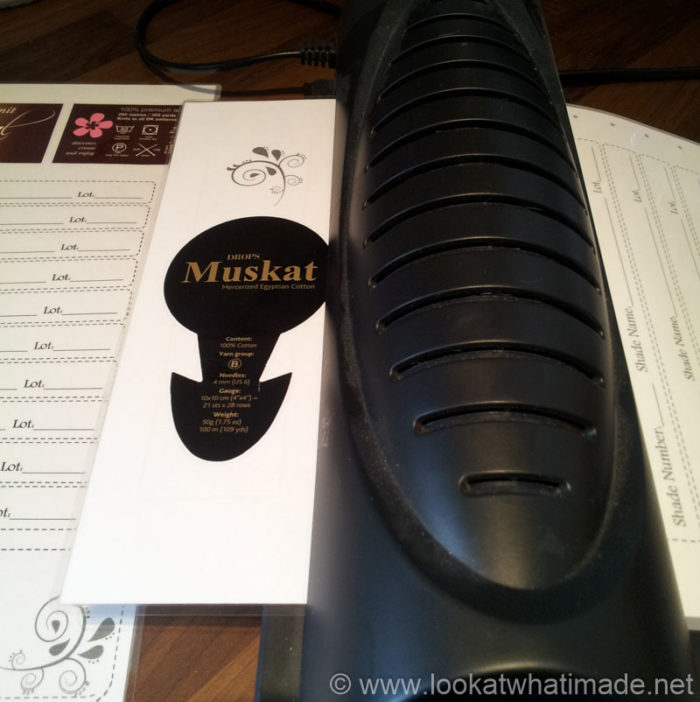 I made sure that the care instructions were visible. For some brands, like the Stylecraft above, I had to cut the ball band into segments.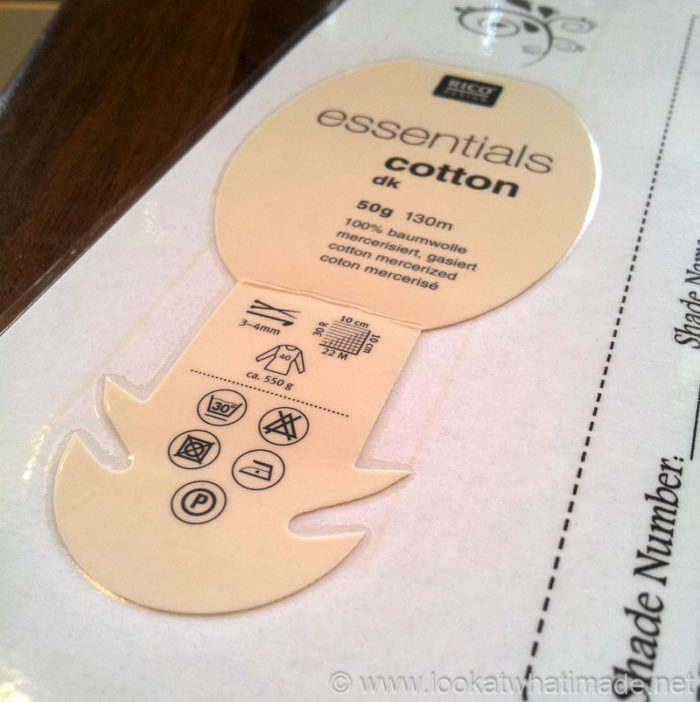 Then I took a Heart Punch
(but you can use any punch you fancy), and made a little heart-hole on each of the dots along the side of the template.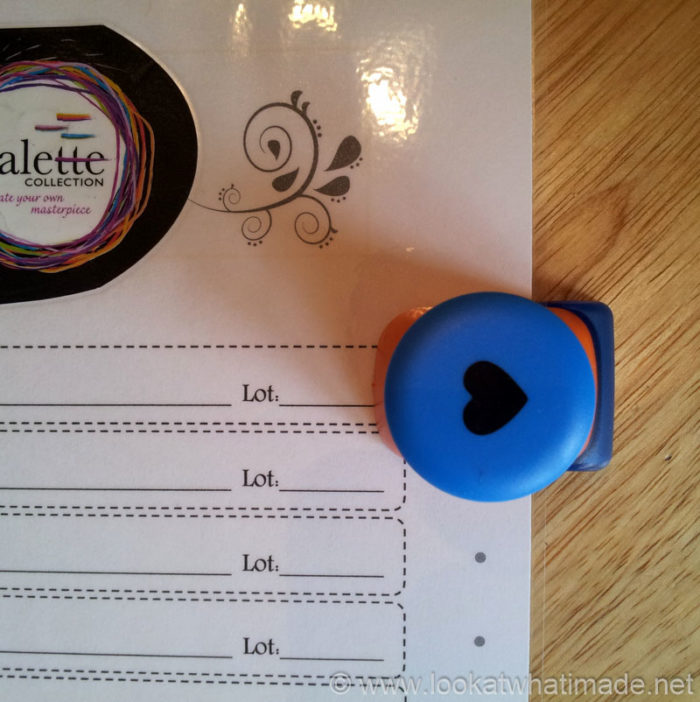 Oooh…hearts…and of course my mind was running away with possible uses for the cut-out hearts. And as I write this, I remember that I had actually wanted to take the hearts with to South Africa when we went to visit. They would have made a perfect addition to my sister's confetti. Blast!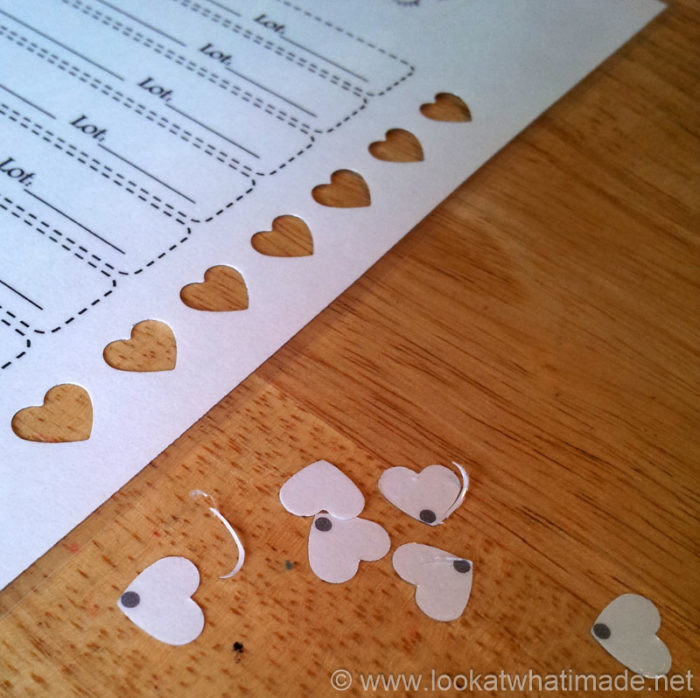 When that was done, I took my ball bands and noted down the Shade Number and Shade Name of each colour.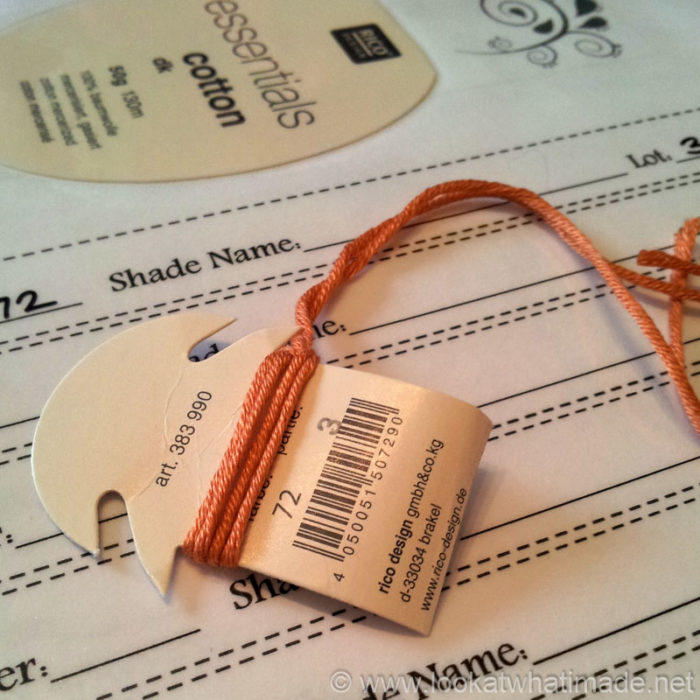 At first I attached the yarn by just looping it through the hole, like so: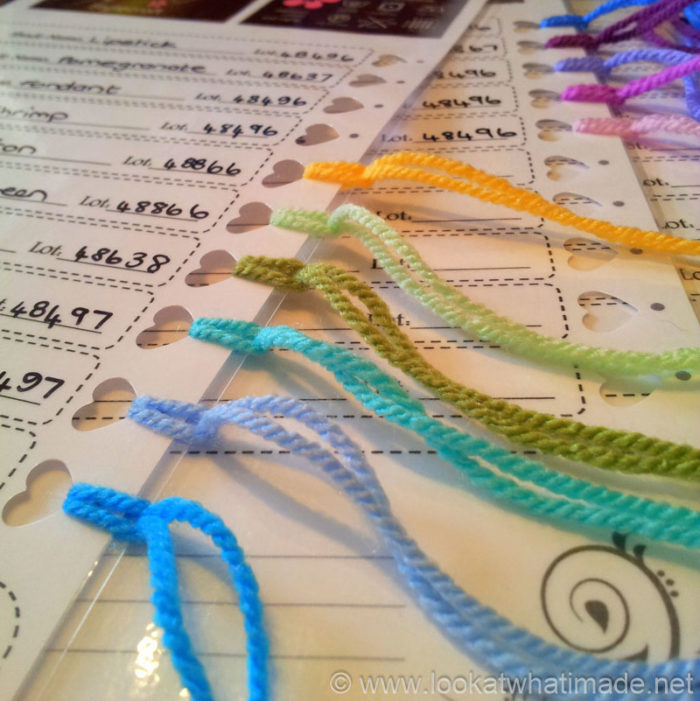 Isn't that just scrumptious? Unfortunately, all those dangly bits of yarn were very annoying…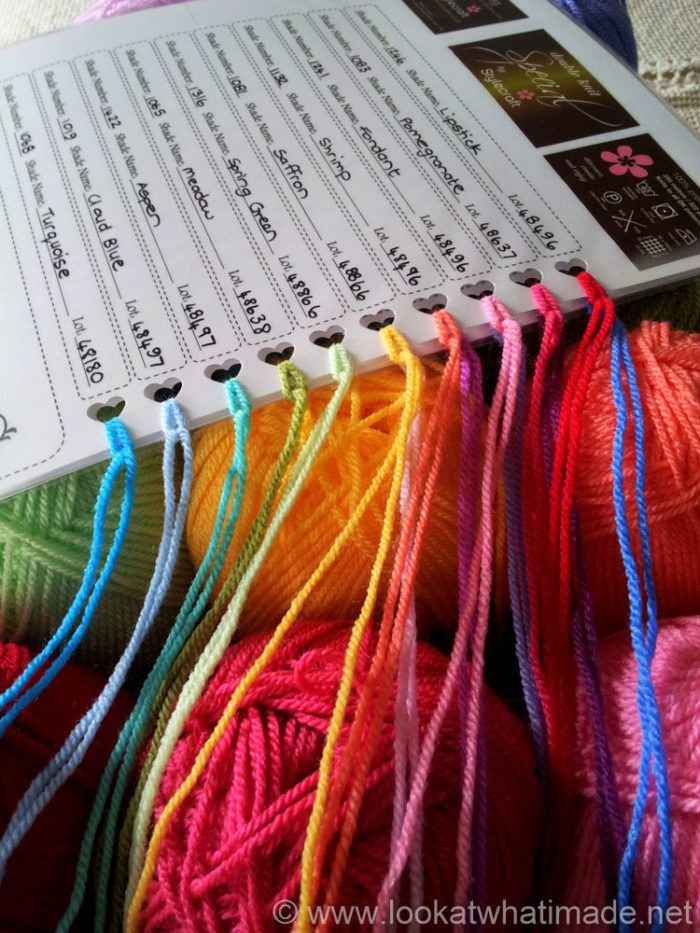 …so I took my crochet hook and turned them into shorter, more manageable chains.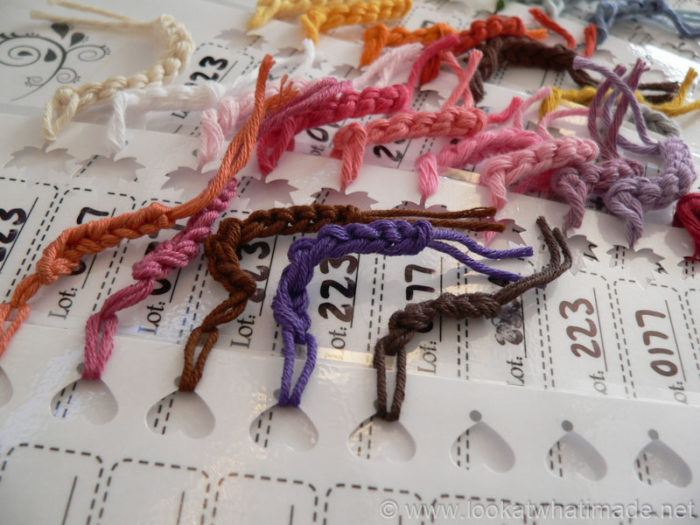 I cannot tell you how useful it is to have all my yarns "listed" like this. Whenever I need to reference a yarn I can just open my "catalogue" and flip through until I find it.
No more running around the house rummaging in all sorts of drawers and bags and coat pockets to find a wayward yarn-band and it's corresponding piece of yarn.
While I was going through the photos for this post, I stumbled upon this one of Kettle the (grumpy) Cat giving me the evil eye. Yes, I fit the stereotype. I own a cat!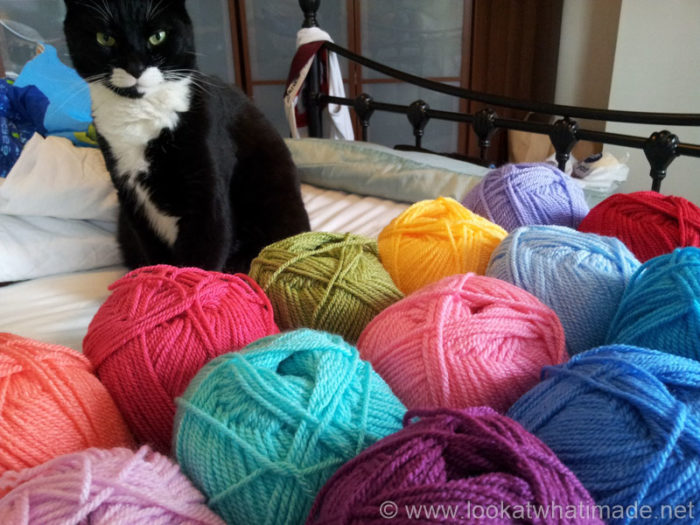 Debbie Pribele has made another version of the Yarn Stash Organizer. You can find that HERE.

This blog post contains affiliate links. I only link to products I personally use or would use.  All opinions are my own.