Oooh!!! I'm so excited! I bet you Jenny has been clicking on the refresh button on the website for the last hour to see if I have posted the reveal of the gorgeous blanket she made using 12 of my Charlotte Squares. Charlotte's Dream has been a joy to help conceptualise, and I hope you like the finished blanket as much as Jenny and I do.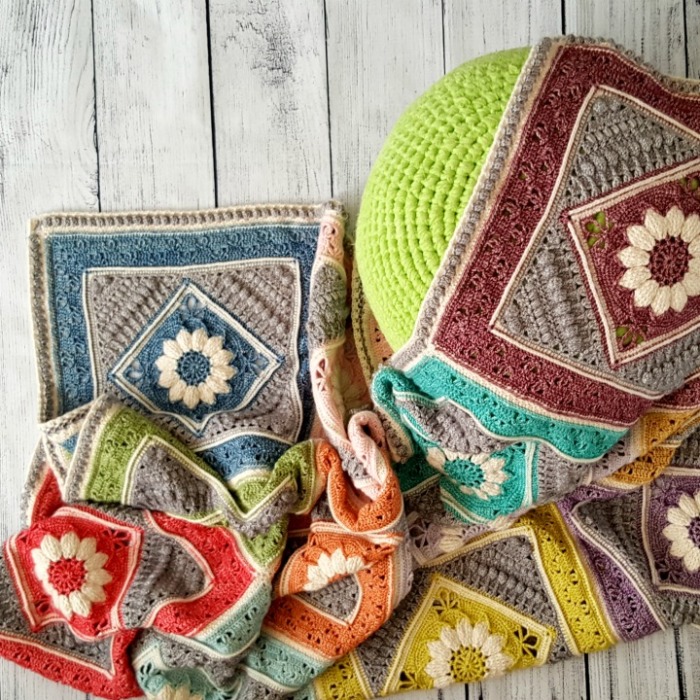 I am crazy in love with the way the colours play together, creating a vintage summer-picnic feel. We have combined pastels with bright colours, choosing to use a different contrasting colour for each square while keeping to the same cream/grey rounds. You can read more about our yarn/colour choices HERE.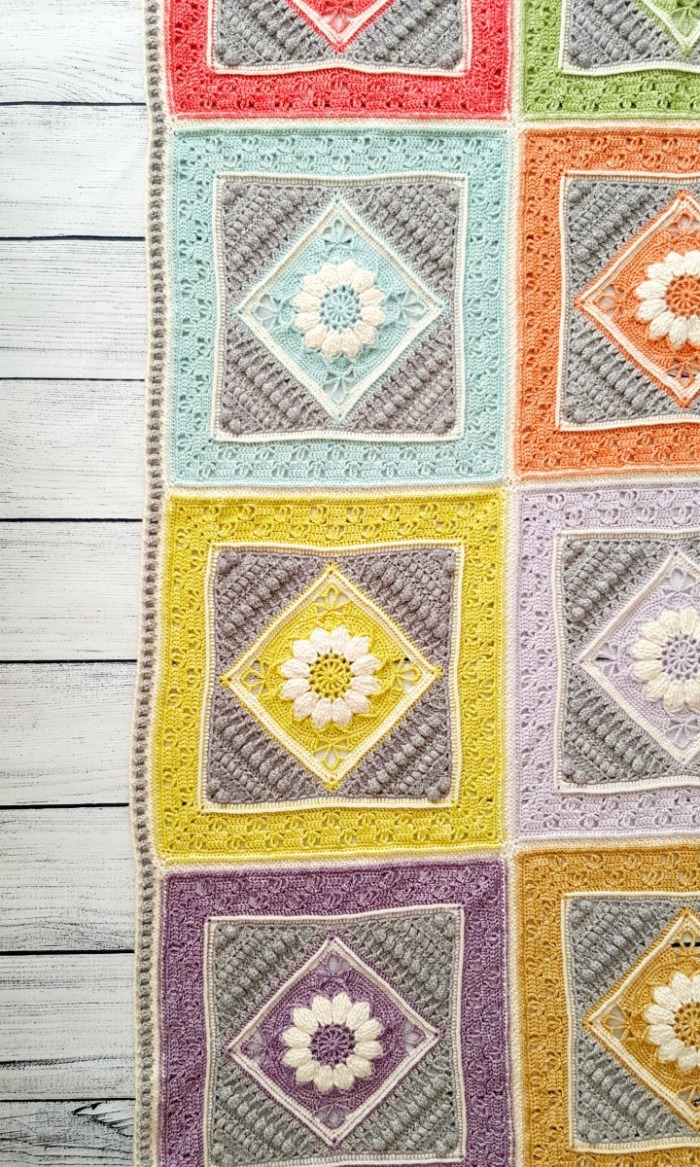 We chose to do a very simple border that echoes the two main colours without detracting from the squares themselves. For the popcorns, we used the Really Lazy Popcorn Method.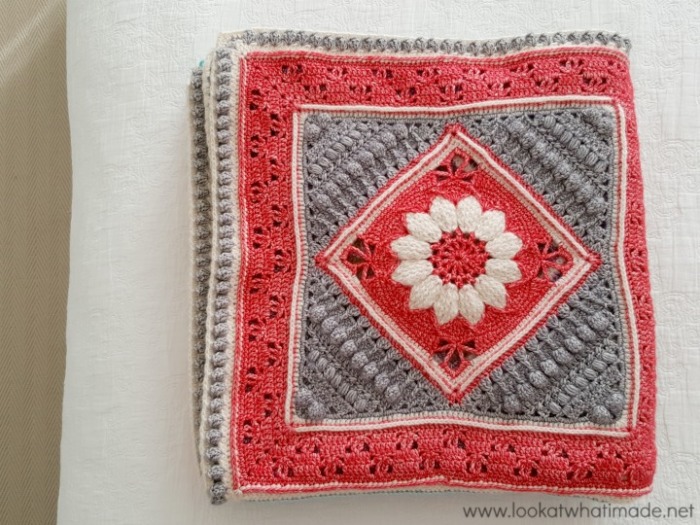 In the interest of transparency, I will tell you that these photos were NOT taken in my house. I live in a tiny 3-bedroom house in London, with mismatched carpets and soft furnishings. I lugged Charlotte's Dream all the way to Lyme Regis because I love (LOVE) taking photos against the styled backdrop of the house where Daisy (from Devon Sun Yarns) hosts her Yarn Retreats.
And now I will reward your patience by showing you a photo of Charlotte's Dream all spread out. I have to tell you that the few people who have seen this blanket in person MUCH prefer it to anything else I have created or designed. Christiaan went absolutely Googly-eyed when he saw it!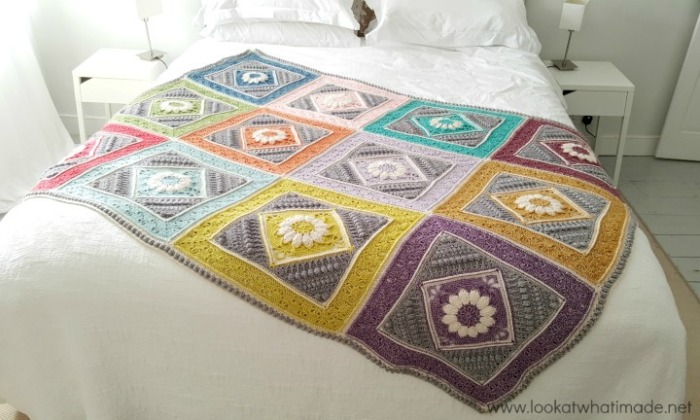 The pattern for Charlotte's Dream will be posted on my website next Friday (28th of October). In the meantime, yarn packs for this project are available from Wool Warehouse (offers international shipping and includes printed version of the pattern) and Deramores. You can also buy Stonewashed from Scheepjes (NL), and you can find out how much yarn you will need HERE. If you have already bought the yarn pack, I would love it if you would share your progress using #charlottesdreamcrochetblanket.
Want to see more of our Charlotte's Dream journey?

This blog post contains affiliate links. I only link to products I personally use or would use.  All opinions are my own.