If you follow me on Social Media, you will know that I have just returned from the Scheepjeswol Bloggers Weekend in the Netherlands. I could go on and on (and on and on) about how great it was, but I will resist. Let me just say, before I spam you with photos, that I have never been in the company of so many like-minded women. My soul feels replenished and in 3 short days all the worries and stress of the last 6 months has been washed away.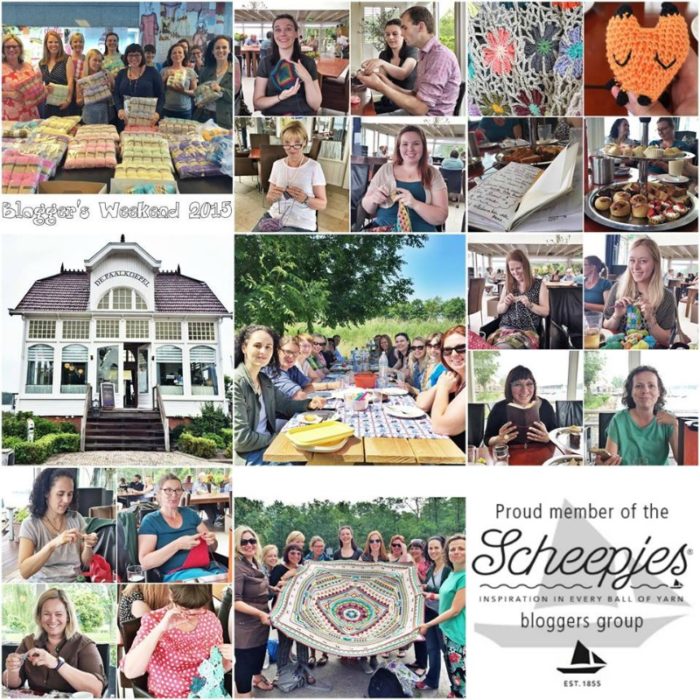 Thursday
I started the weekend off with a new pair of shoes and a new suitcase. Both were a necessity as I have never needed an on-board suitcase and my comfy shoes both had holes over my big toes (bad). The shoes seemed to get more attention than the fact that I was off on my first solo trip in years!
80 % of my suitcase was taken up by the large Sophie and a million bars of chocolate (gifts).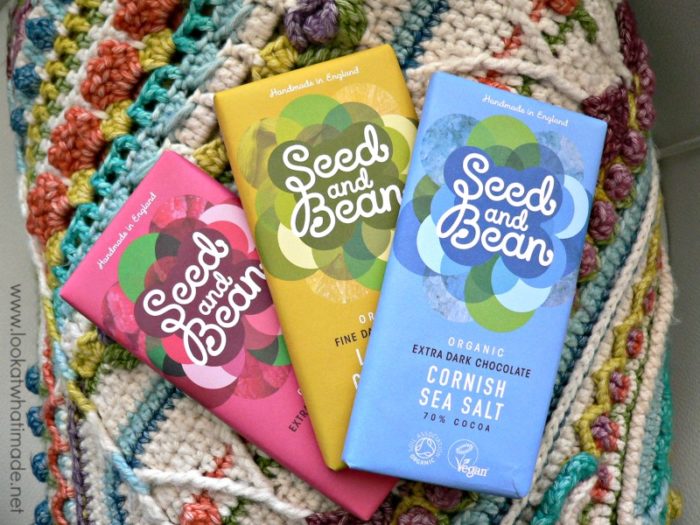 I arrived in Assen just before 2 am on Friday morning, having spent the evening visiting with friends in Amstelveen. The hotel (Van Der Valk Hotel) is the poshest place I have ever stayed in, including the 3 hotels (in 3 nights) we stayed in on our short little honeymoon.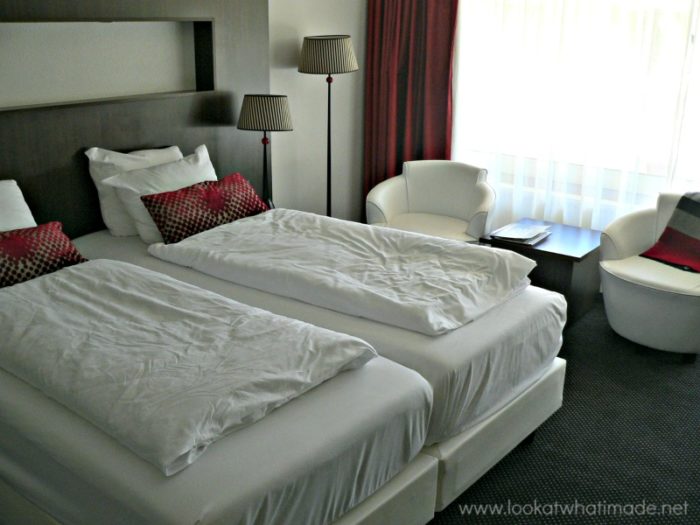 Friday
We were picked up from the Hotel the next morning, and whisked away to Scheepjes Headquarters, where I got to meet the wonderful (and I do mean WONDERFUL) bloggers who blog for Scheepjes.
The highlight of the day was a tour of the warehouse – you can see some photos of the warehouse on Happy in Red, Crafts from the Cwtch (Cwtch means "safe place", like the safe circle formed by a hug), and Jellina Creations.
Unfortunately my camera wasn't good enough to take photos inside, and if I am totally honest, I was much too busy touching and looking and making funny gurlgly happy noises to bother with photos.
That was followed by a picnic lunch outside…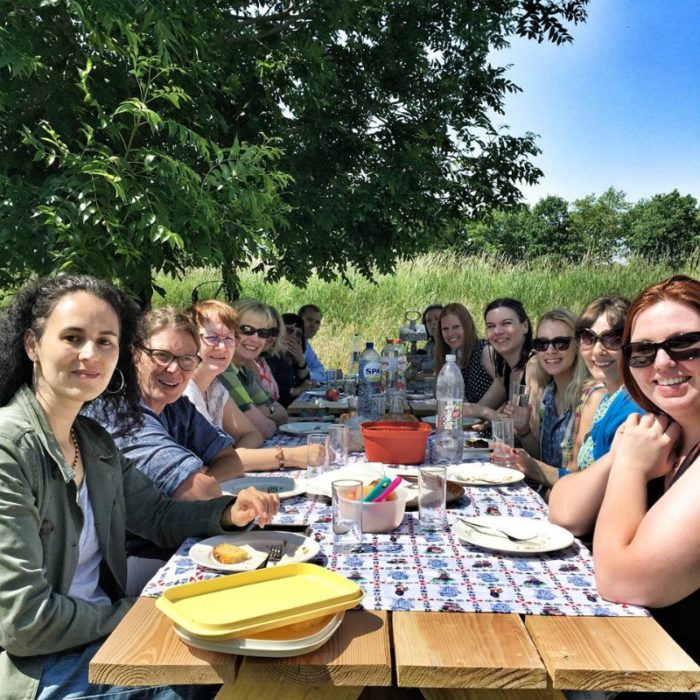 …with these cows for company…
…and some gorgeous lemon drizzle cake and gluten-free brownies. If I weren't so obsessed with yarn, these brownies would have been the highlight of my trip!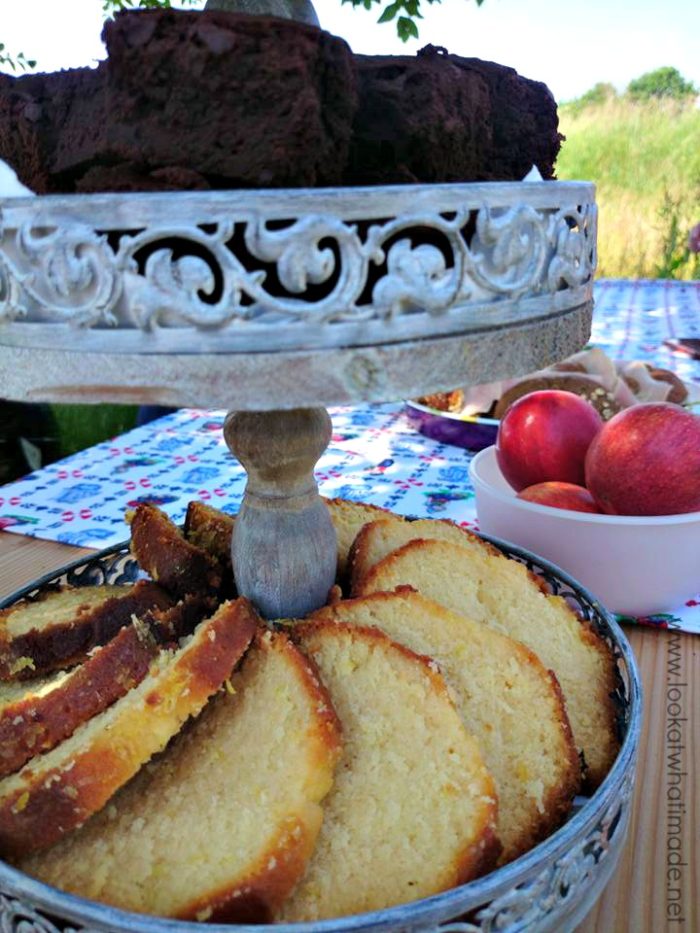 After that we had a brilliant blog seminar by Esther de Beer from Happy in Red, after which we went back to the hotel to get ready (read socialize) before dinner.
For dinner we went to a lovely little restaurant called Touche (with a thingy on the 'e').
Here you can see Esther, me (on the phone with Mr. Lookatwhatimade), Nerissa Muijs (MissNeriss), Kirsten Ballering (Haak Maar Raak), Atty Van Norel (Atty's), Carmen Jorissen (Crafty Queens) and Jellina Verhoeff (Jellina Creations).
Maria McPherson (from Just a Happy Hooker) and I had a delicious little starter. It was one of those meals that sound ridiculous when you read the ingredients, but just blows you away when you taste it. I feel it is my duty to share the menu entry with you, because I still cannot get over the fact that it tasted so great despite containing caramel salted popcorn!
Slowly cooked grouse
with an à la minute smoked egg salad, salted popcorn and a green pea crème
We think that our waitress was either pregnant, stoned, or drunk, because she dropped glassware 5 (!!!) times during our meal and the (much later) wait for the taxi.
Saturday
Before heading in for our "high tea" on Saturday morning, and while everyone was loading their suitcases into the relevant cars for the return journey, I took Sophie out of her suitcase jail.
I think this photo is my favourite photo of the whole year so far. Here we all are (excluding Tammy Canavan-Soldaat from CanaDutch and Marinke Slump from A Creative Being, who couldn't attend the bloggers weekend).
Annelies Baes (far right) is the designer of the Flight of Fancy CAL 2015, and she will be taking Sophie along on her 'Meet and Greet' session across the Netherlands for a bit of ooh and aah.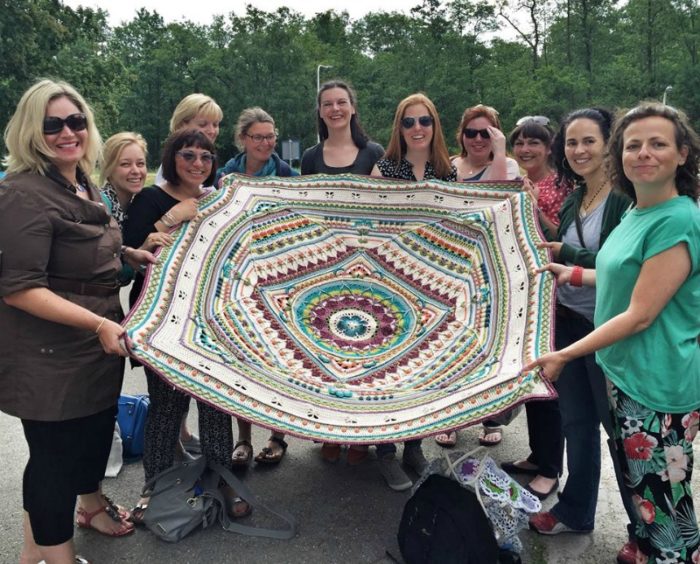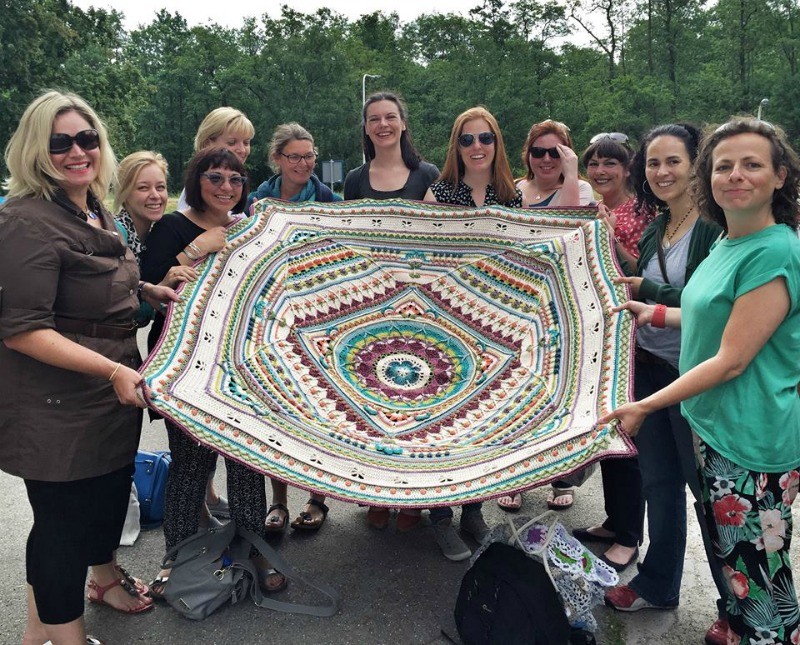 Once Sophie was safely stowed away, we went into De Paalkoepel for tea, cakes, and sandwiches (and some more yarn-related natter).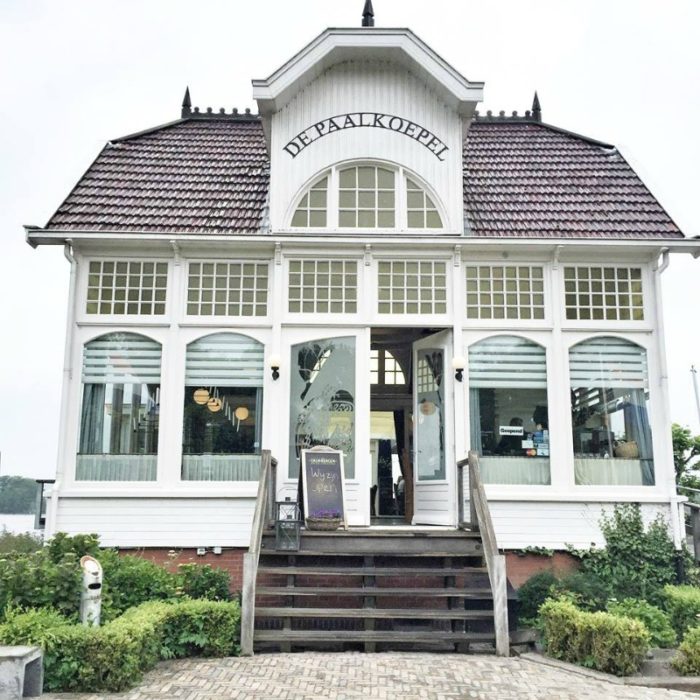 Here's a peek at the selection of goodies we got to taste (and some Scheepjeswol Stonewashed XL).
You might recognize this face. Or you might not. No-one else recognized me from my profile pic.
I had the privilege of teaching Job (the owner of Scheepjes) to crochet. Is it cheating if you teach another man to crochet?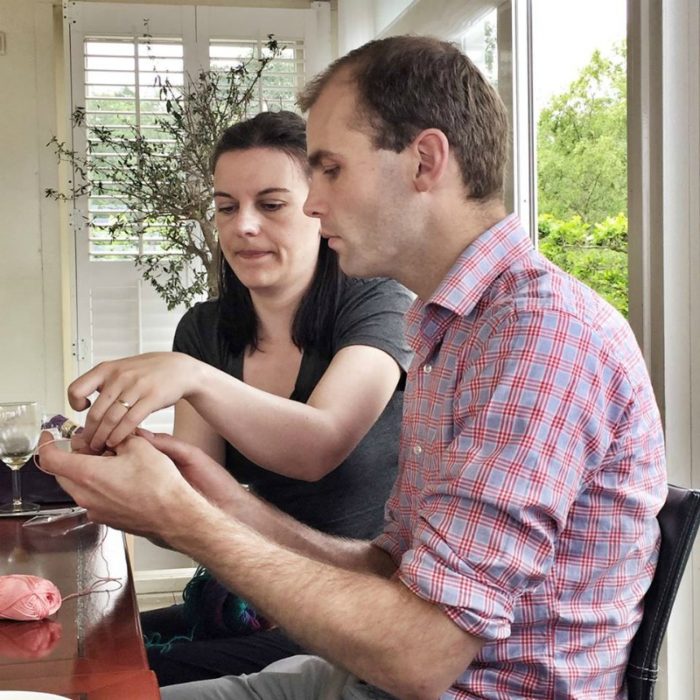 Sunday
Having spent lots and lots (and lots) of hours at the airport on Saturday (luckily in good company), and only getting back home past 1 am on Sunday morning, I ended the weekend on a high with a Sunday Roast at The Coy Carp in Harefield (UK) with my family.
Afterwards we went for a little stroll along the canal, where I saw this pretty heart-shaped mooring. It seemed a fitting end to a wonderful, blessed weekend.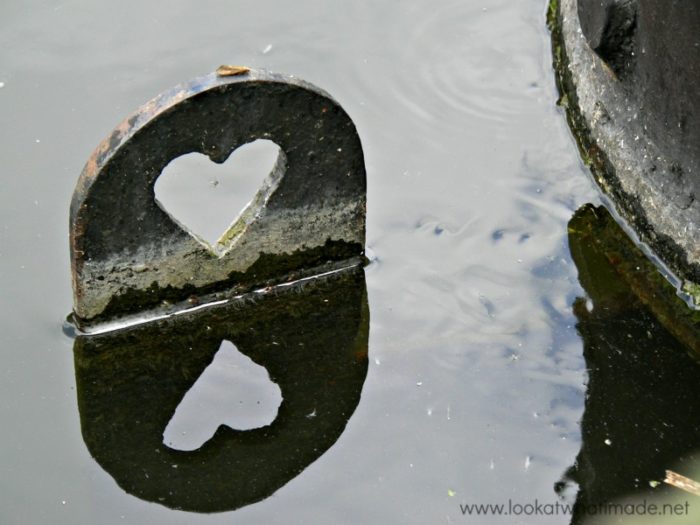 If you would like to see some of the designs available from the bloggers mentioned in this post, feel free to visit the Scheepjes Inspiration Page, where you can scroll through the designers and their designs. My page is still empty, but not for long!

This blog post contains affiliate links. I only link to products I personally use or would use.  All opinions are my own.