I am so excited to tell you about Scheepjes' latest adventure: the YARN bookazine!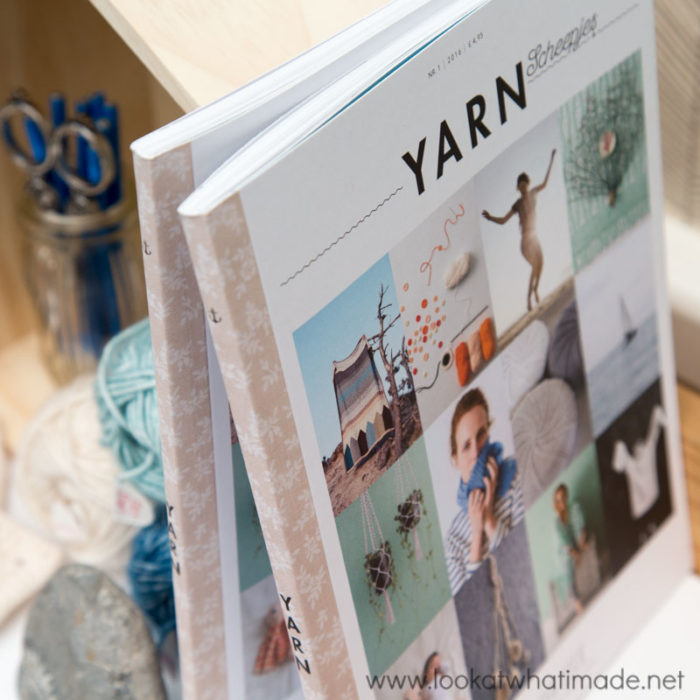 YARN is a new biannual collectible bookazine by Scheepjes. It is printed on the most amazing paper and the pages have been 'Section Sewn' together, meaning that the bookazine is able to lie completely flat when opened.
The bookazine is smaller than regular magazines (the size of an iPad 2, in fact), so it is easy to carry around in your project bag or purse (if you have a big enough purse).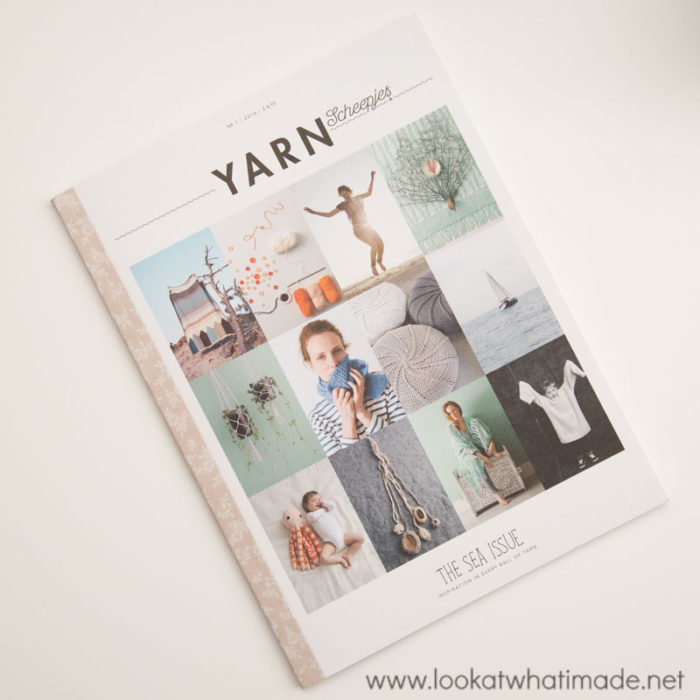 Each Issue will have a specific theme. The first issue is 'The Sea Issue' and I am honoured to have contributed a design to it.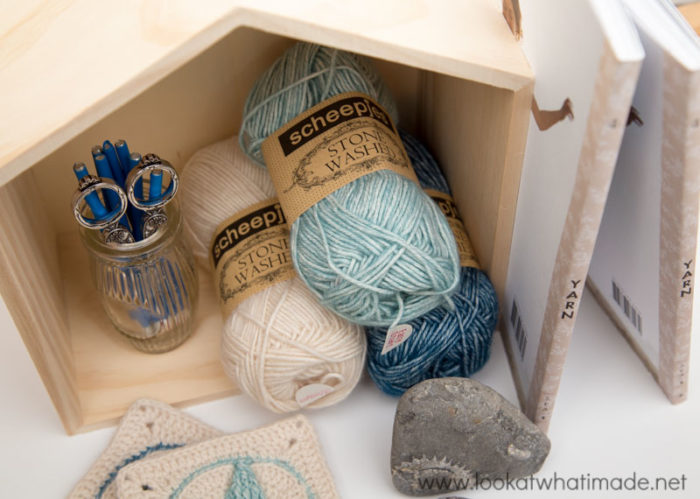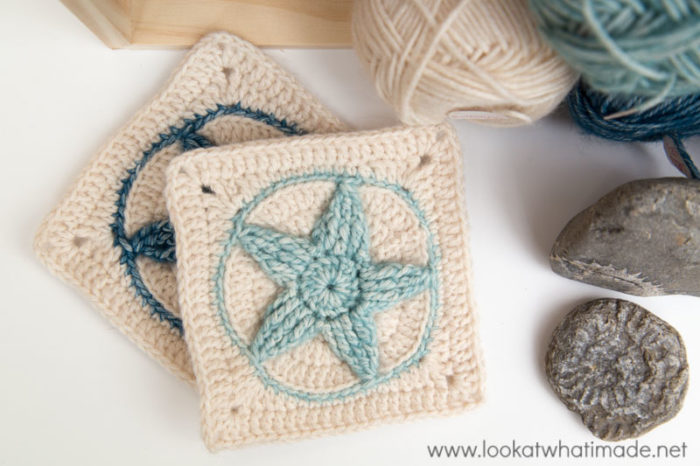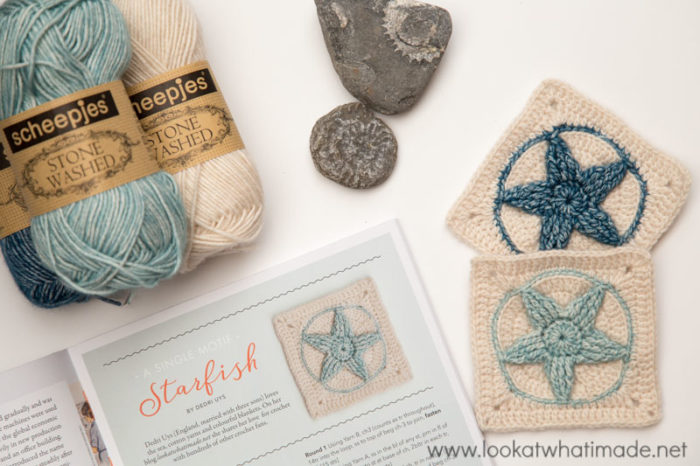 Scheepjes have also included a little 'Inspiration Piece' about me.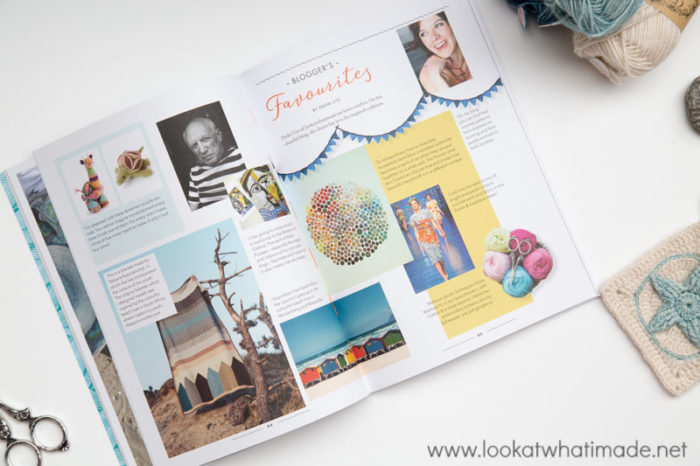 The projects featured in the YARN bookazine are fresh and sophisticated. My favourite project is the Aquarel Blanket by Atty from Atty*s.
I also really like the feature about the Last Dance on the Beach CAL.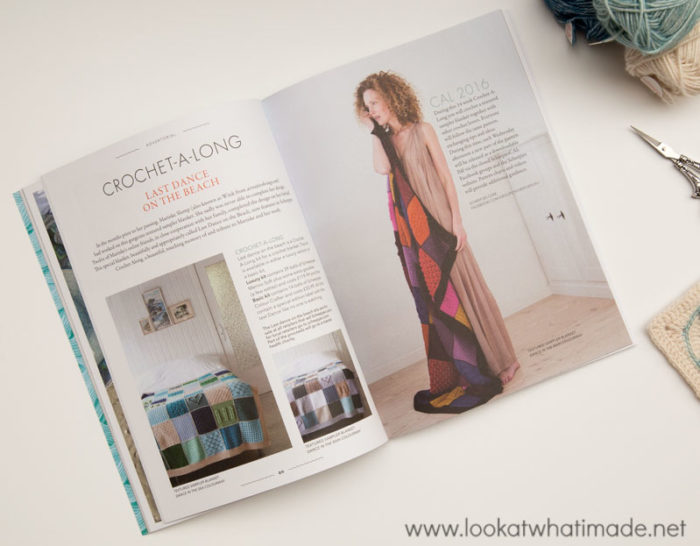 The bookazine is full of amazing photography and projects and it doesn't contain any ads, making it extremely pleasurable to look through. You can see a quick flick-through of it HERE. The first part of the bookazine acts as a 'look book' so that you can enjoy the 15 featured projects without the distraction of charts and instructions. The second part contains all the patterns and charts.
At the very back you will find a few patterned pages for making notes on…
…and a handy flap that contains a list of abbreviations. The flap also has holes so that you can attach yarn samples to it.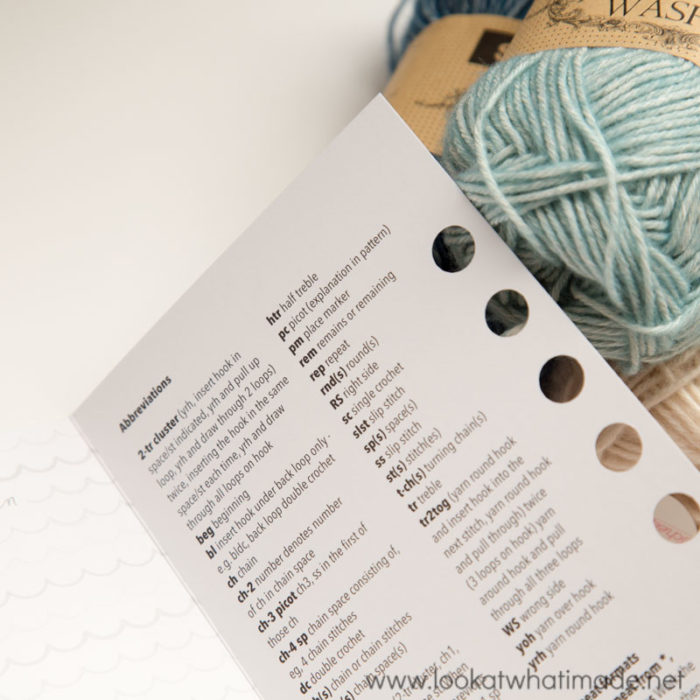 With all these features, it is hard to believe that the bookazine costs just €6.95/ £4.95. It is available from Wool Warehouse (Internationally) and from most other Scheepjes retailers.
Scheepjes will probably scold me for my cheekiness, but I just cannot help sharing the next photo. This is Job. He is the (usually unseen) face of Scheepjes. Some of you might have already seen him in the photo we shared of all the Scheepjes bloggers holding up one of the Last Dance on the Beach blankets (you can see it HERE if you don't know what I am talking about). You might have wondered: "Who IS that man in the back row?" Well, this is 'that man'.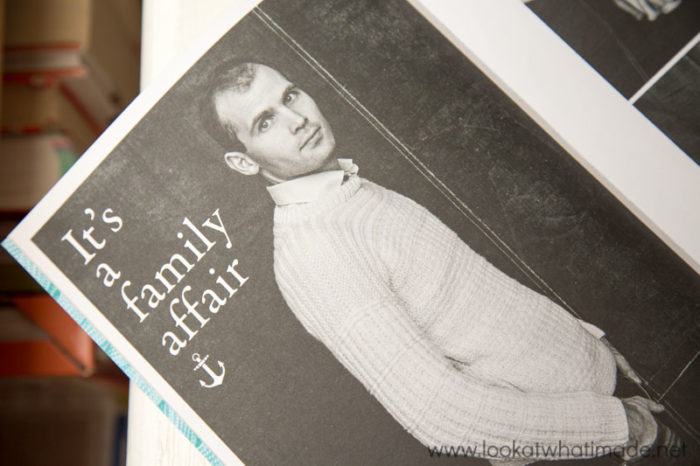 The bookazine also features a 5-page spread about the history of Scheepjes and how the De Bondt family ended up taking over the brandname. I especially love the photos of Job's parents and his children wearing this very same sweater. It is heart-warming!
Have you already bought your copy? If you did, what did you think?

This blog post contains affiliate links. I only link to products I personally use or would use.  All opinions are my own.