A while ago I received this message on Facebook: "Hi Dedri! My name is Kristine, and I'm a huge fan of yours. I wanted to show you the art car I made to represent our animal shelters charity thrift store. I used several of your gorgeous patterns as components in the design. Hope you enjoy! Look forward to hearing from you! Kristine"
Today I would like to share Kristine's yarn-bombed car (and her notes about it) with you. It is a celebration of colour and must have taken soooo many hours to complete. Kristine is obviously passionate about both crochet and animals.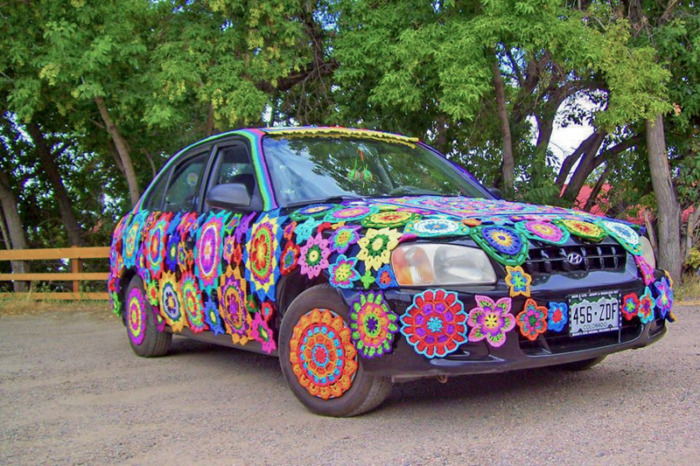 "We are the Noah's Ark Thrift Store and Noah's Ark Animal Welfare Association in Trinidad, Colorado, USA."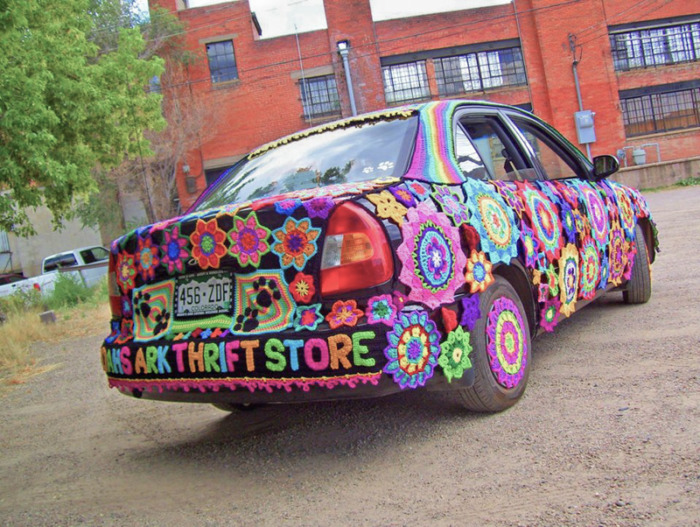 "I used some of the [Block a Week] CAL afghan blocks for the roof, but don't have a very good picture of them, sorry!"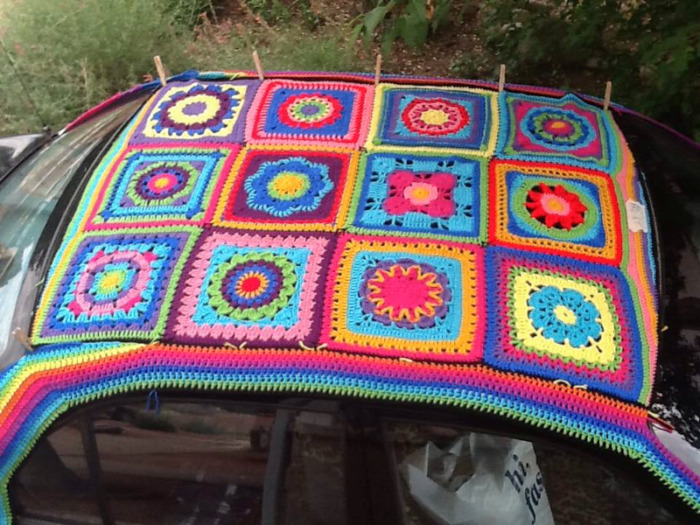 "Your Sophie's Garden and Prince Protea [by Virginia Burrow] designs were huge hits! Everyone was asking about them."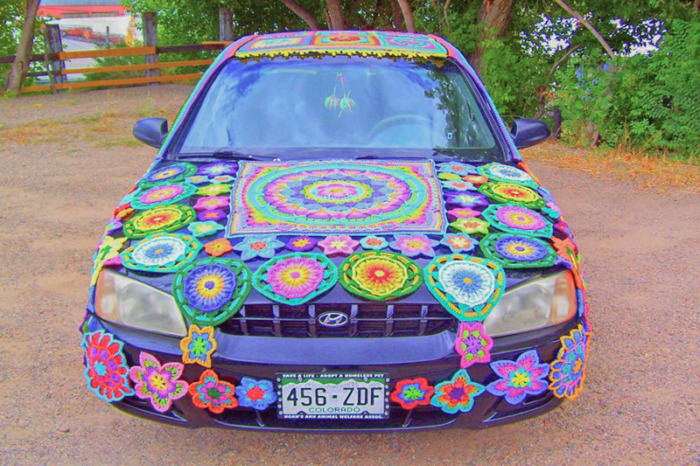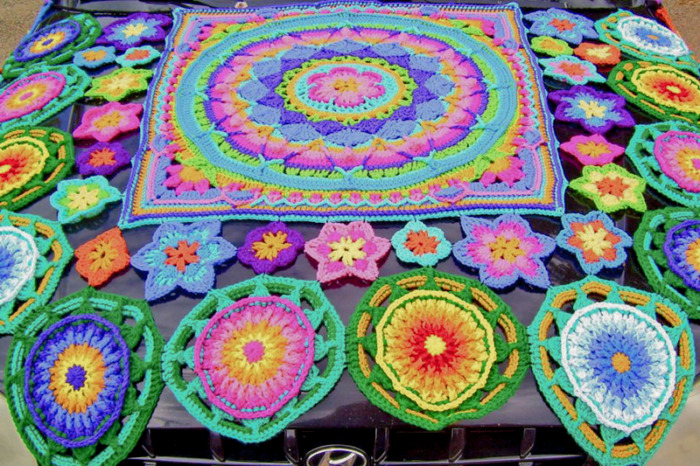 "I also used several patterns from Moogly… The Magic Spike Mandala [pictured below on either side of Sophie and on the hubcaps of the car], Paw Prints, and Alphabet [second photo from the top]."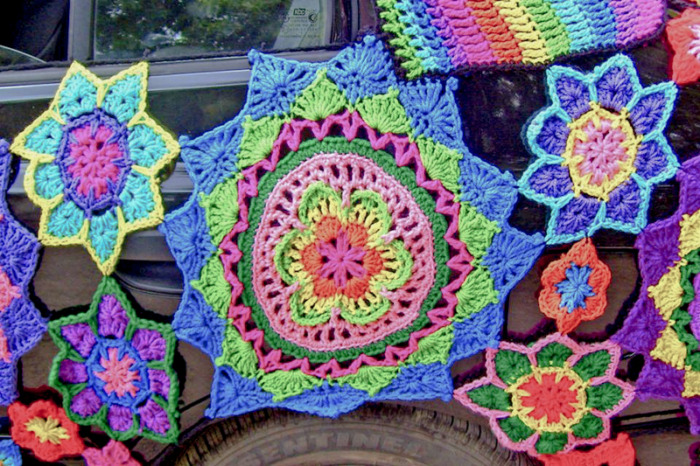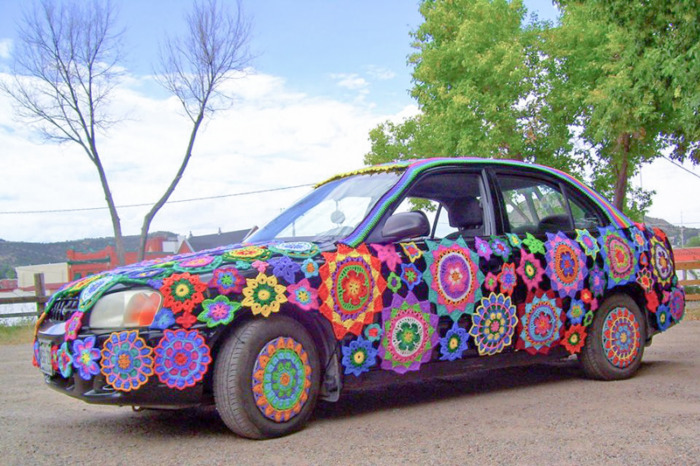 I asked Kristine what she did with the 'crochet covering' after the parade. Here's what she said:
"Well, it's all one piece, so once I get it off I'll fold it up and put it into storage for next year's parade (Artocade) and any events that we have in the meantime."
Kristine's yarn-bombed car won "Pick O The Parade" and she received this really cool trophy!
I would like to thank Kristine Munson for sharing her art car with us, and for letting me use her photos in this post. If you would like to follow the Noah's Ark Animal Welfare Association, you can find them HERE on Facebook.

This blog post contains affiliate links. I only link to products I personally use or would use.  All opinions are my own.