As you probably already know, the 9th issue of the bi-annual YARN Bookazine by Scheepjes has just been released.  Along with the many other gorgeous patterns, it contains my Celestial Mandala.  That design took me on quite a journey, and I hope you will indulge me while I share.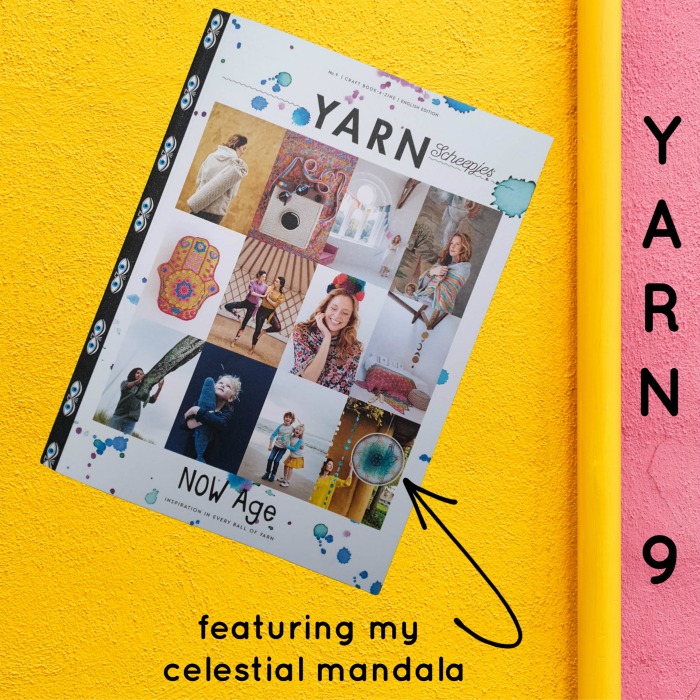 Celestial Mandala
When I started designing the Celestial Mandala, I had no idea that it would be such an involved process.  Never having designed with Pineapple Stitches before, I found myself clueless about the maths involved.  If I tell you that I frogged every round after the first 23 at least once while designing, I am not exaggerating.  I think I spent more time frogging and re-thinking (and crawling around on the floor, blocking) than actually crocheting/designing.
I stopped writing the design down on paper.  Instead, I wrote each round on a post-it in a short-hand chart, sticking the post-its to a sheet of paper so that I could easily remove them when they became redundant.
This might sound like a complaint, but I can assure you that it is the very opposite!  I thrive on a challenge, and this experience forced me to use my designer-mind in new and beautiful ways.
I enjoyed every moment of the three months this design and I spent together.  Woven into the stitches are many, many memories – most notably the ones spent by some or other seaside last Summer.  You can see some photos of our annual camping trip in the pattern for the Sue Square.  If you look at them, know that that holiday was underpinned (joyfully) by designing the last ten rounds of this mandala and editing the pattern (on my favourite beach!!!).
Shall I "Ta-Da!" it already?  Oh, go on, then!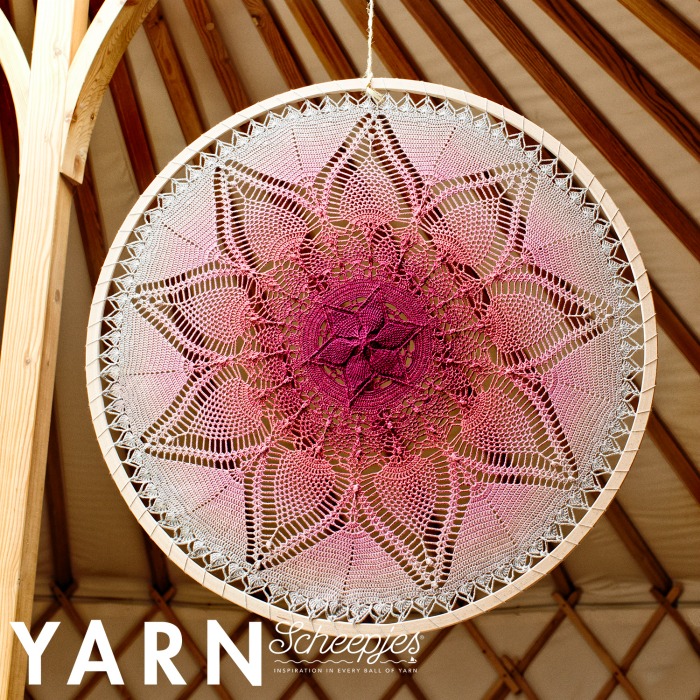 Squeee I LOVE IT!!!
It is huge!  Stretched, this mandala measures 86cm/33.9″.  It uses an entire Whirl and makes for 59 Rounds (and many hours) of colour-changing mindful crochet.
I made mine with a Slice 'O' Cherry Pie Whirl (753), working from the outside in.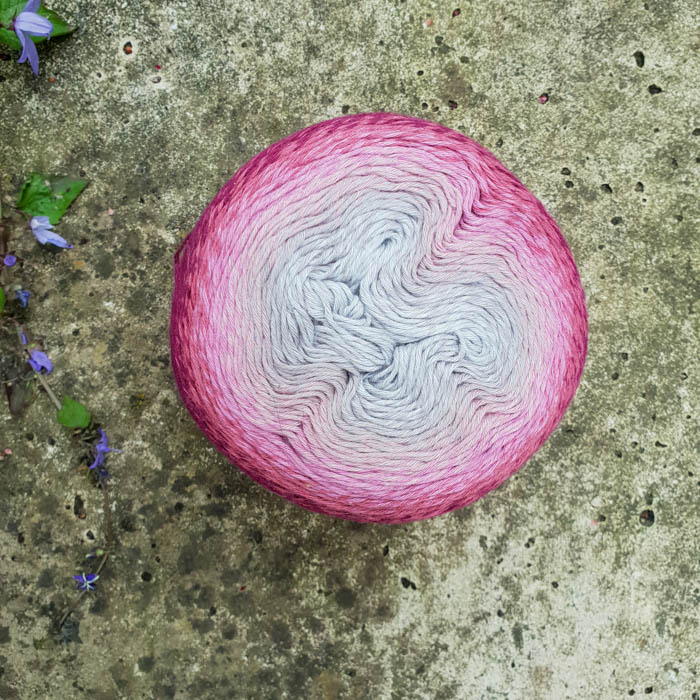 One of my testers, Anna Moore of Jeanette at Sunset fame, used Green Tea Tipple (754) – also working from the outside in.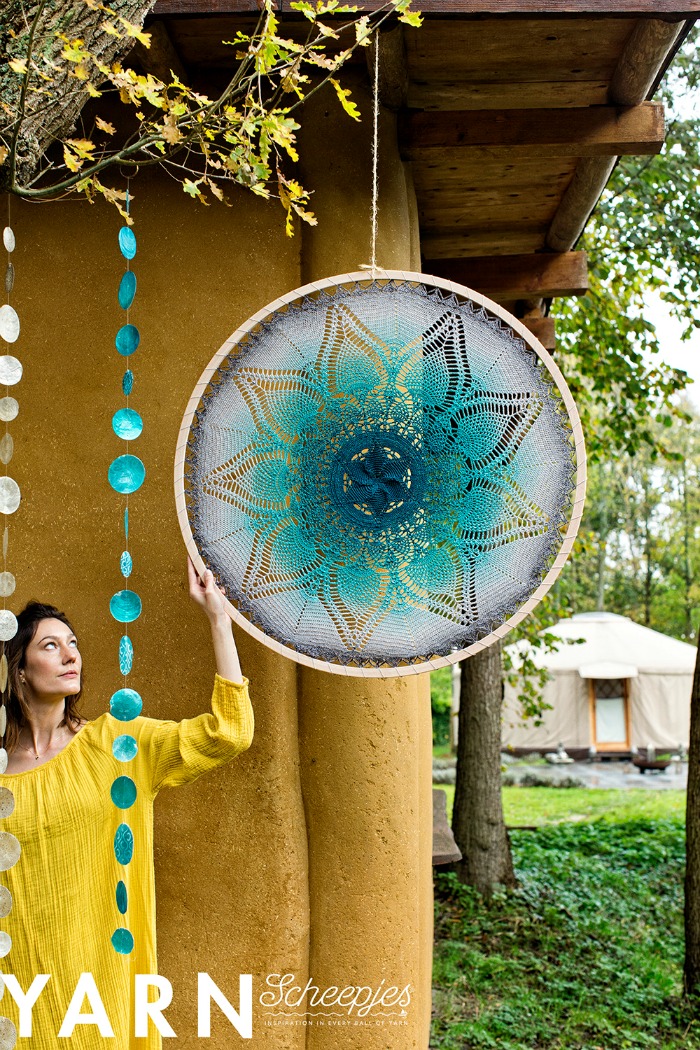 If you don't have space for such an enormous large wall-hanging, you can always follow the pattern up to the end of Round 32, at which point you will have a mandala that is 39cm/15.4″ blocked/stretched.  I used 47g up to that point, so you should be able to make four smaller mandalas out of one Whirl.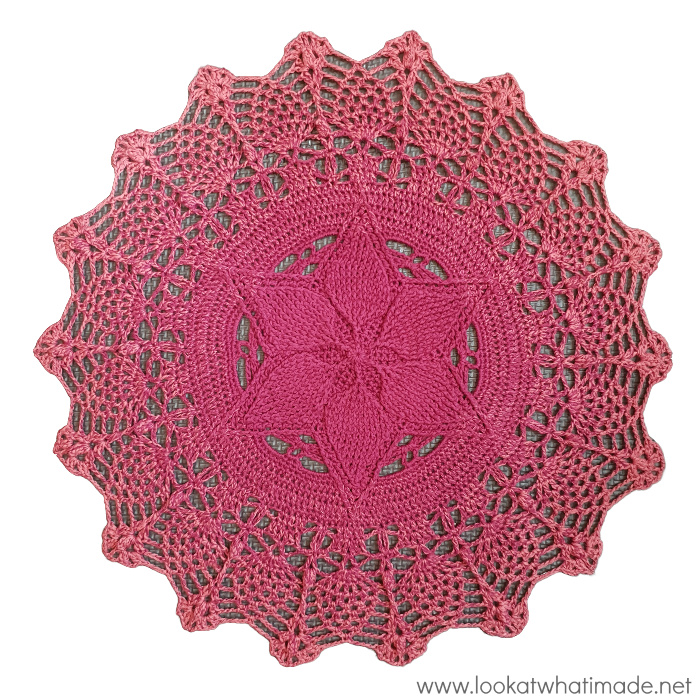 Ok, enough about me and my mandala…
YARN 9 (NOW Age)
As with all the other editions, this bookazine is printed on gorgeous paper (I have a weakness for beautiful paper) and the layout is so very pretty and inspiring.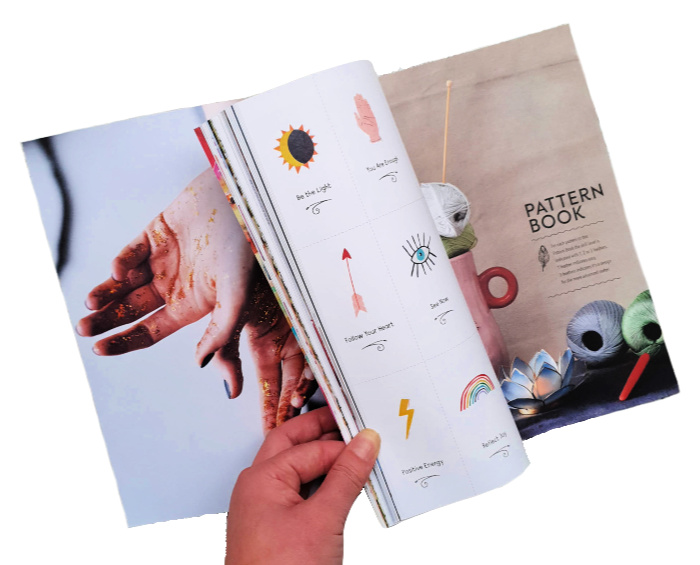 Apart from the gorgeous project photos at the start, and the patterns at the back, there is also a page dedicated to making notes and keeping yarn ends for reference.  This time, the page is covered in paint splatters that make me so very happy!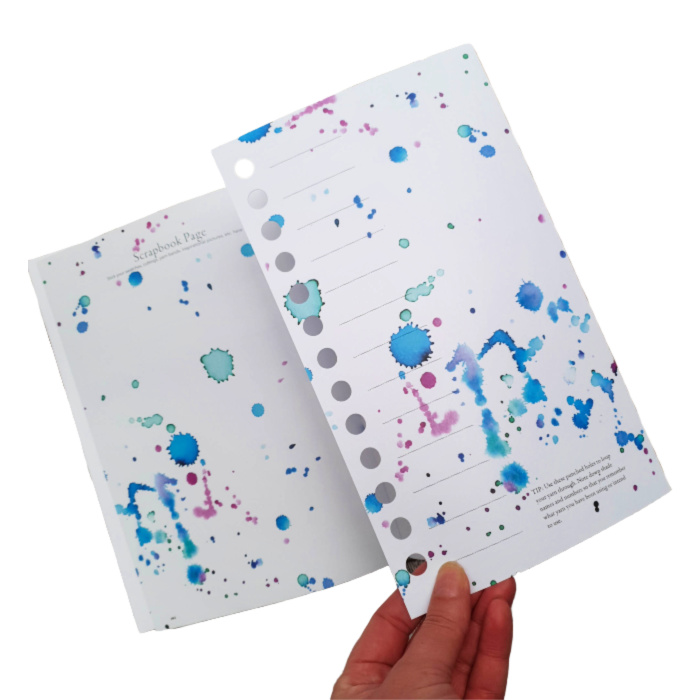 This issue focuses on mindfulness, presence, and sustainability.  It includes some interesting little twists, like:
a list of music festivals that celebrate the above values (with Afrikaburn being first on the list – heehee)
Interviews with, among others, the inspirational Flora Bowley
More Projects from YARN 9
I am going to share two of my favourite projects from YARN 9.  This was a hard decision because I would like to share photos of all of them.  But, I have patterns to play with, so two it will have to be:
Inner Goddess Cushion
I love the playfulness of this design by Esme Crick from Red Sparrow Crochet.  It just makes me so happy!  I love the fact that it marries so many of my favourite crafts:  crochet, embroidery, and applique…  And I love the fact that it puts an instant smile on my face every time I look at it.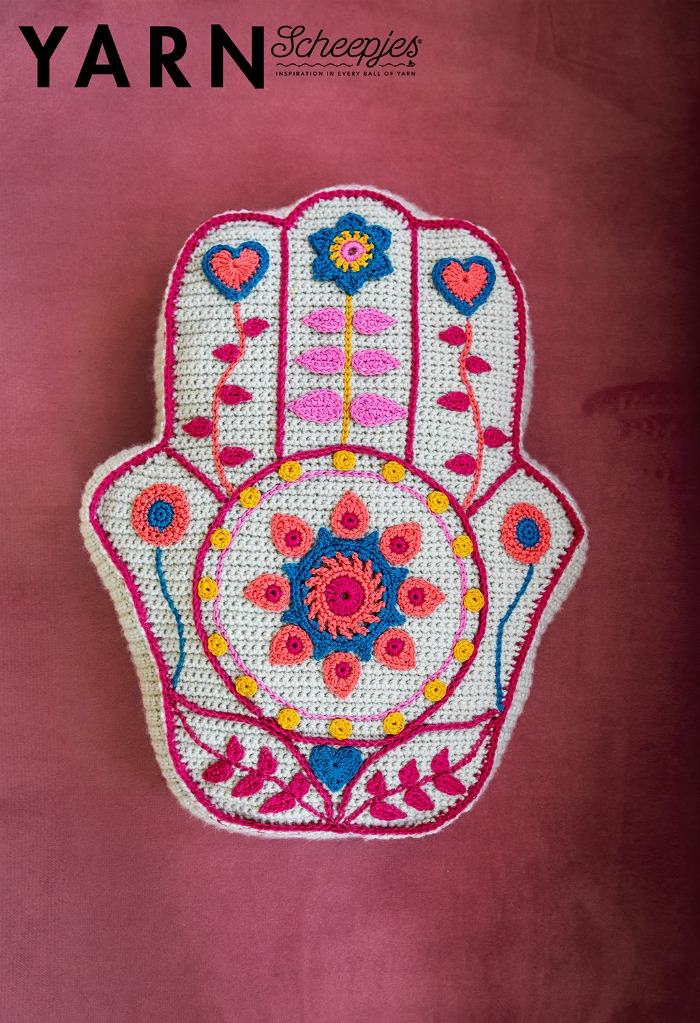 Blue The Whale
Doesn't this photo make your heart melt?
This soulful whale was designed by Mike Brooks.  Lately, I have found myself crocheting blankets and baskets (and the occasional shawl).  Still, I will never forget that my design journey started with crochet toys.  I have a soft spot for items little arms can hold as they fall asleep.  I have a feeling that it won't be long before Boys 3 and 1 (7 and 11) start bugging me for a whale like this.  In fact, I think I might start making one before they ask, because I know they will.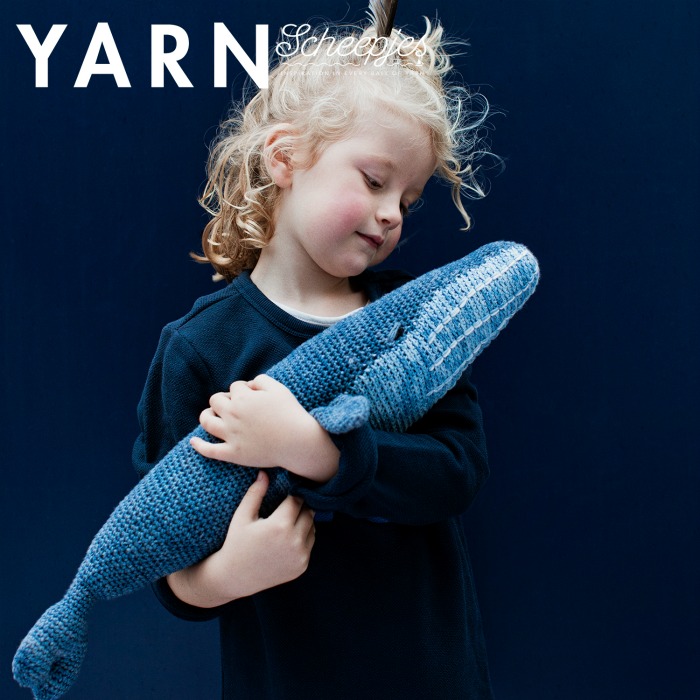 Please have a look at the rest of the featured designs HERE on Ravelry.  They are all amazing!
Buying the Celestial Mandala Pattern
Available in YARN 9
You can buy YARN 9 from the following recommended stockists:
You can find a full list of Scheepjes retailers HERE.
RRP €8,95 | £7.95 | $9.95
Please Note:  There is errata for the version in Yarn 9.  You can find it HERE.
*NEW* Available as a stand-alone pattern
You can now find the Celestial Mandala as a stand-alone pattern HERE on Ravelry.
Buying Hoops
The hoops we used were 90cm wooden hoops from Sport-Thieme (UK Link / NL Link).

This blog post contains affiliate links. I only link to products I personally use or would use.  All opinions are my own.