Have you guys seen the new YARN 3 bookazine yet? It is 'The Tropical Issue' and it is absolutely gorgeous! In a minute I will tell you more about YARN 3, but first I want to squeal about my Cactus Puzzle Balls and the fact that they are featured on the front cover! Ok, admittedly almost all the patterns are featured on the front cover, but I always get the biggest kick when I see any of my patterns on any kind of cover!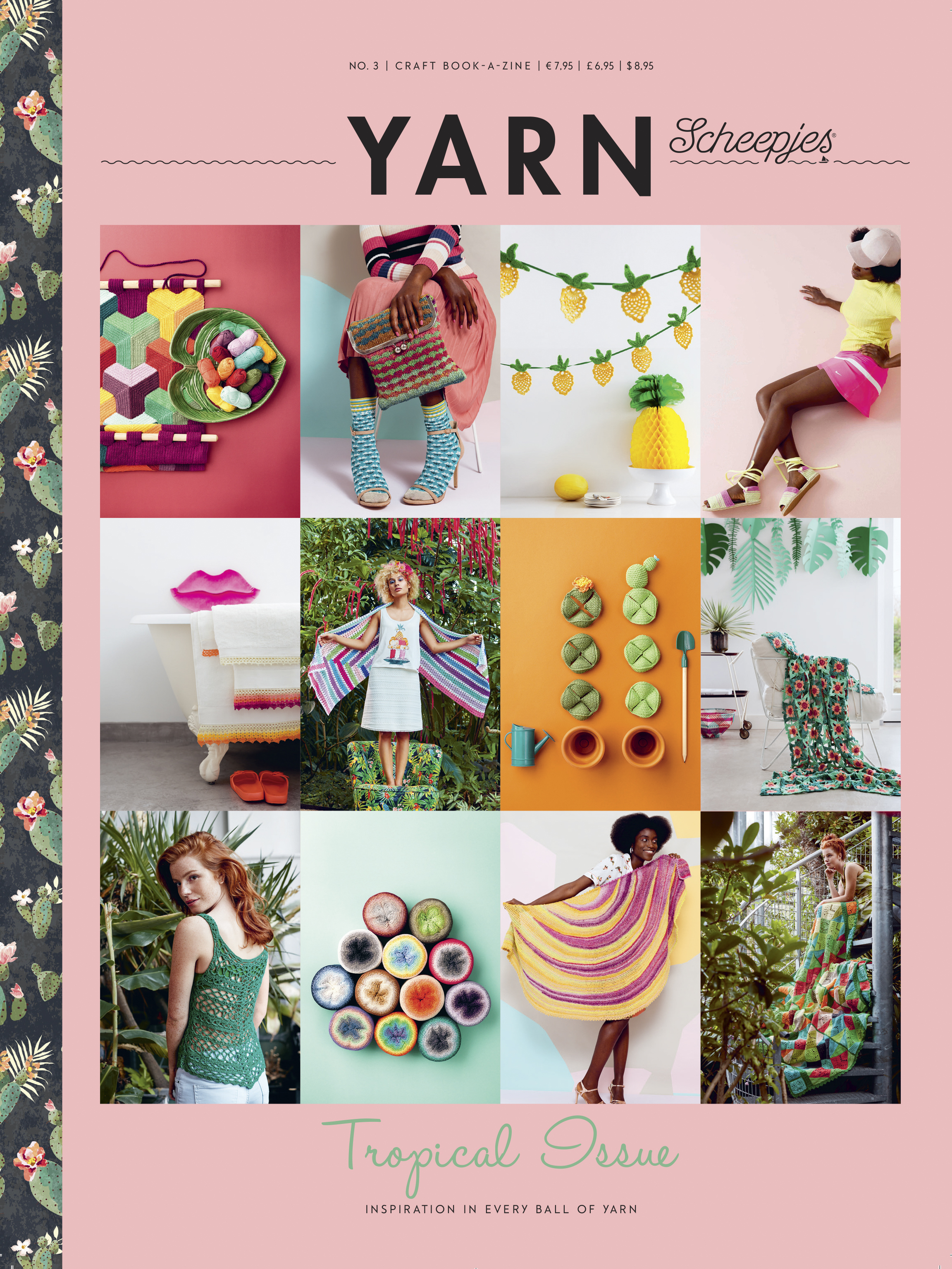 I have to tell you that making six of these little cactus puzzle balls with such a tiny hook wreaked havoc with my hands. I am so pleased that I persevered, because now I have a tiny forest of cute cacti to go in my new between-the-fridge-and-the-back-door 'study'. Yes, I have finally graduated from the dining room table (although I can still reach it if I lean back in my chair)!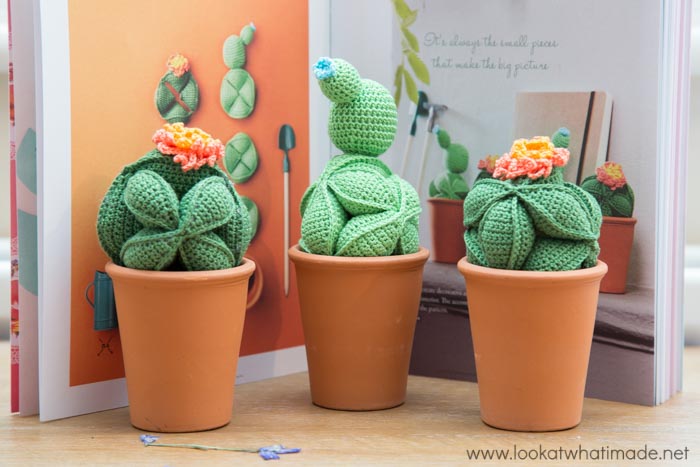 Cactus Puzzle Balls
Just like my other puzzle balls, each cactus comes apart into three segments (or rings) that have to be assembled to form the plants. In this case, each cactus consists of two simple segments and one segment with an embellishment on it.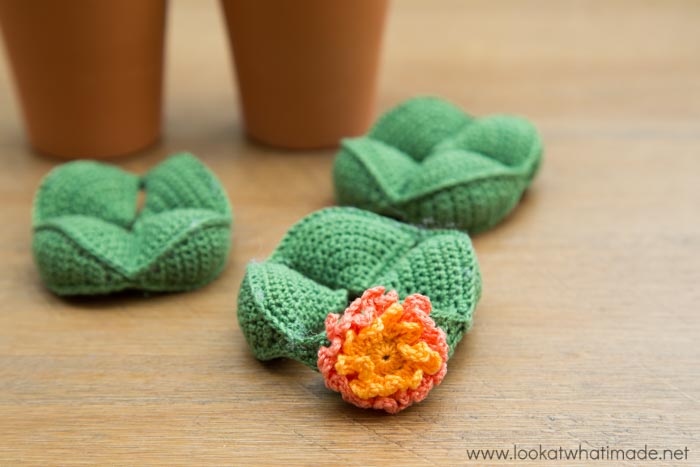 If you get stuck on the 'building', Esther from It's All in a Nutshell has done a little video clip to show you how to build them HERE.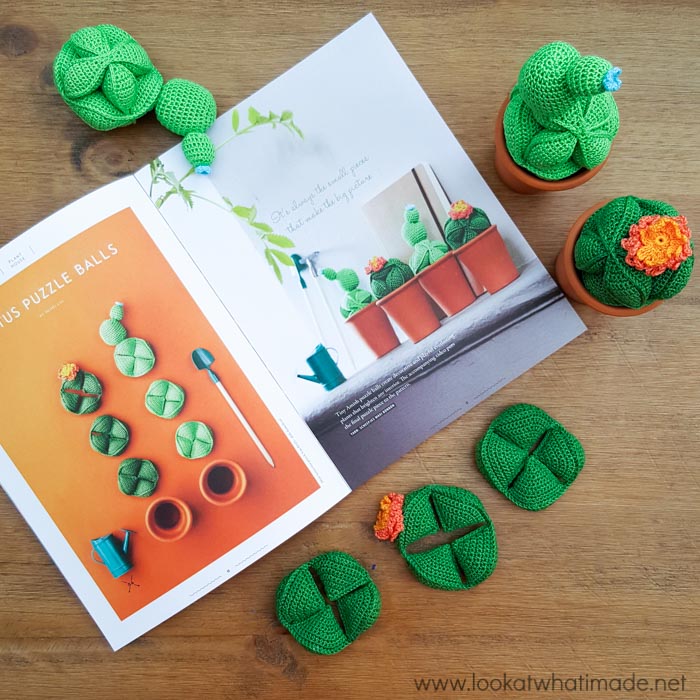 I absolutely adore the flatlay picture of the cacti on page 6 of YARN 3. I want to know where the photographer got that teeny tiny watering can!
I have chosen to create two very simple cacti, but you can easily add more 'knobbly bits' and flowers to the light green one to make it more individual.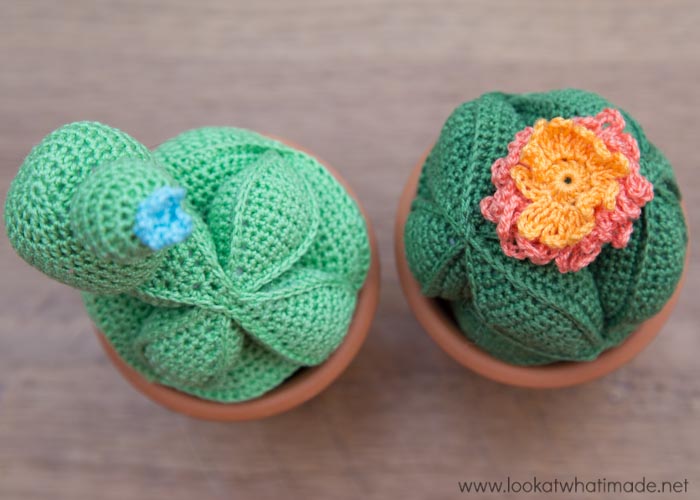 If you would like to 'bookmark' this pattern for later, please add it to your Ravelry Queue, and if you make any cactus puzzle balls, please feel free to share your photos using #cactuspuzzleballs and #crochetpuzzleball so that I can see them.
My Favourite Photos From YARN 3
Now I want to show you my favourite three photos from the bookazine. I chose these photos because the models are uninhibited in their joy.
Those of you who have been following me for a while (and especially those of you who have actually met me 'in real life') will know that I don't look like my profile picture anymore. In fact, I don't think I ever looked like that other than in photos! But (and this is a huge but) it is my favourite photo of me. I think it shows a bit of the uninhibited joy I get from yarn-related activities and conversations, and I want you to see that joy the minute you land on my website! So when I opened the magazine and saw these gorgeous smiles, it spoke to my joyful creator-heart.
This is Bernadette Ambergen's Birds of Paradise Shawl…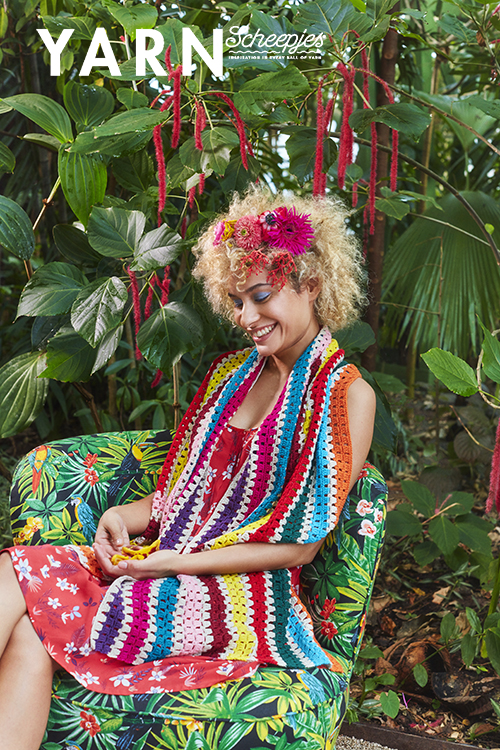 …and Sarah Knight's Manhattan Clutch.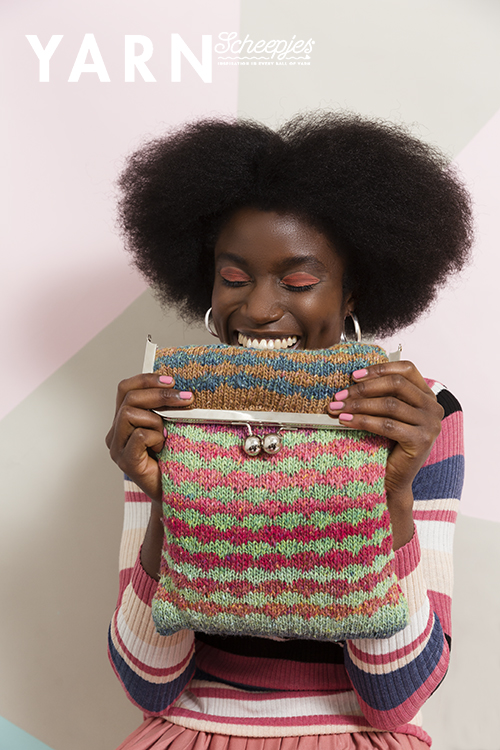 This last one is also from Sarah Knight and it is called simply 'Summer Cover up'.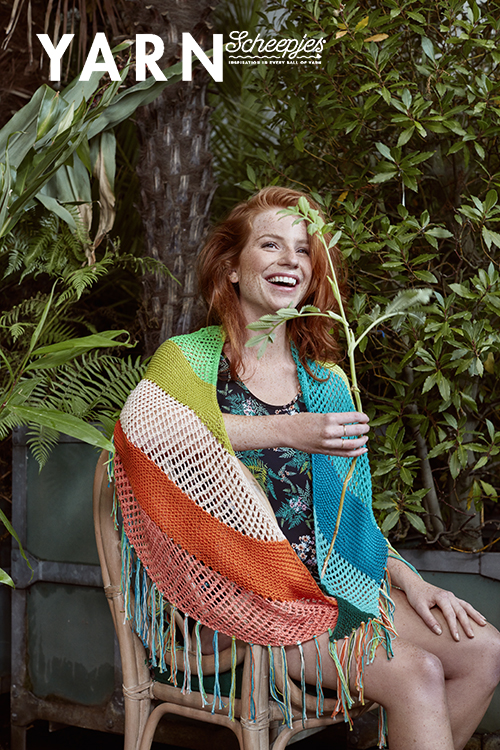 More Goodies From YARN 3
Apart from other wonderful projects like Tatsiana's Tropical Flower Pouf, Jellina's Wall Hanging Fruit, and Rachele's Amazon Blanket, the magazine also features interviews with Christa Veenstra and Kaffe Fasset.
You can see the rest of the projects in the bookazine HERE on Ravelry.
Where to Buy YARN Bookazines
You can buy all three YARN Issues HERE on Wool Warehouse (along with all the After Party single pattern booklets). You can find your closest Scheepjes Stockists HERE.
I hope you enjoy this issue as much as I did (and still do), and that you find something that makes your creator-heart sing!

This blog post contains affiliate links. I only link to products I personally use or would use.  All opinions are my own.