Last week I showed you some photos of the Scheepjes Whirl Jenny and I are using for our latest project. This week I am going to show you some work in progress (WIP) photos. I can tell you that it is a shawl and I can tell you that it is going to be called 'My Story'.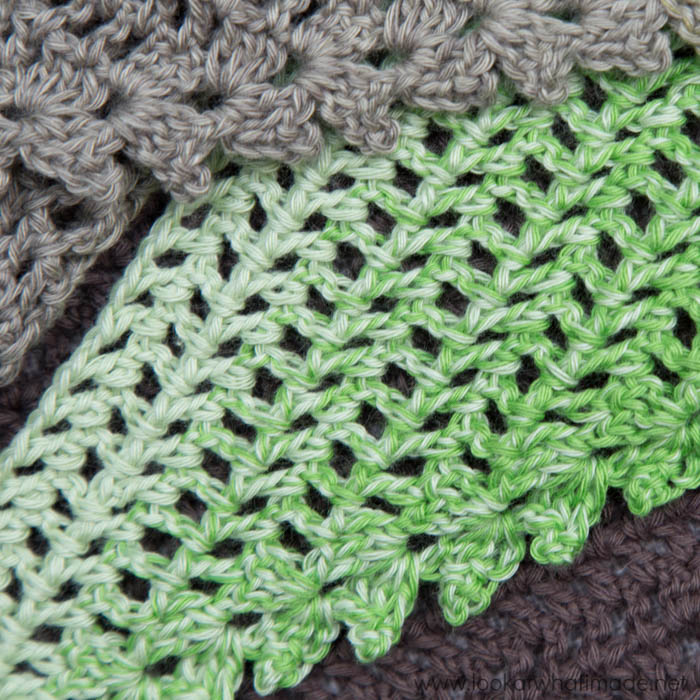 I will tell you how I arrived at the name next week when I do the 'Reveal' post. In the meantime, know that there is (as always) a story!
I love the definition of the Whirl. I have always had a thing for cotton – even splitty cotton – so this non-splitty cotton with its slow colour-change has absolutely stolen my heart. Just look at these little twists of green in the Pistachi Oh So Nice colourway!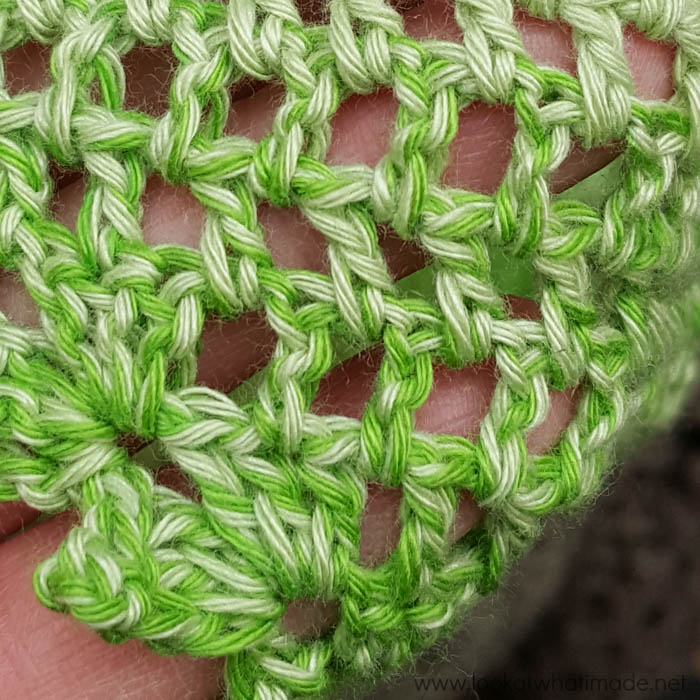 The pattern is a simple repeat (it's probably the shortest pattern I have written in my life), but chasing the colour-changes makes it exciting :) I would say it is a perfect tv-time project (much in the same way that Joy's Journey and Summer in Swanage are).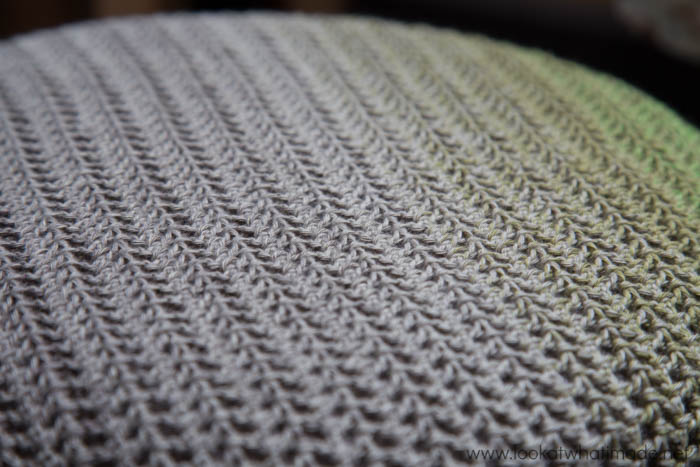 Jenny has also worked up a sample in the shorter colour-change Invicta Colour (958), and I LOVE the brightness of it.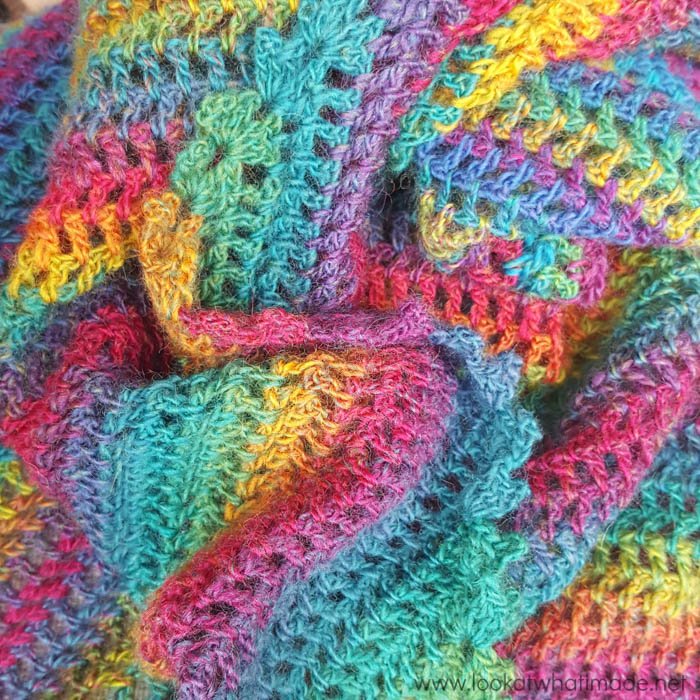 I will show you photos of the completed shawl next week, followed by the pattern the week after. Scheepjes Whirl is available from WoolWarehouse (Internationally), as well as other Scheepjes retailers.
Want to see more of our 'My Story' journey?

This blog post contains affiliate links. I only link to products I personally use or would use.  All opinions are my own.