We all have stories to tell and each of us has our own way of doing it. I like to tell my stories with yarn and a crochet hook, so I thought it only fitting that I call this shawl 'My Story'.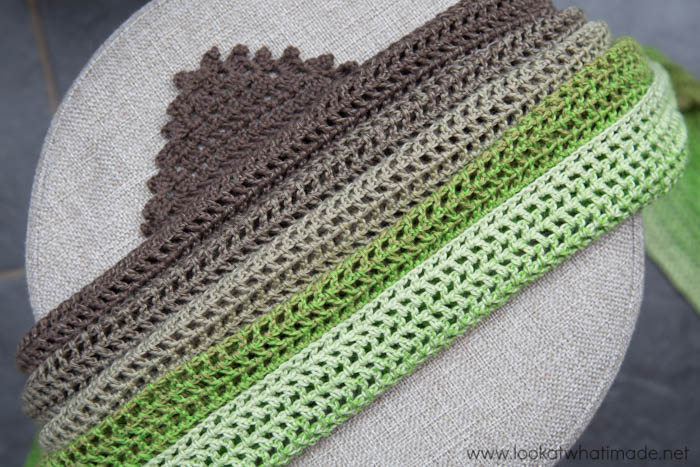 When I was still at school, we read a book called 'Groen is die Kleur van Genade' (Green is the Colour of Mercy). The first time I saw the Pistachi Oh So Nice Whirl colourway, it reminded me of that book. I love the way the yarn progresses from browny-grey-kakhi to vibrant, living greens… just like the storyline of the book. So when I look at this shawl, I don't just see a shawl. I see myself at 14, walking home in the scorching summer heat, trying not to trip as I read while I walked.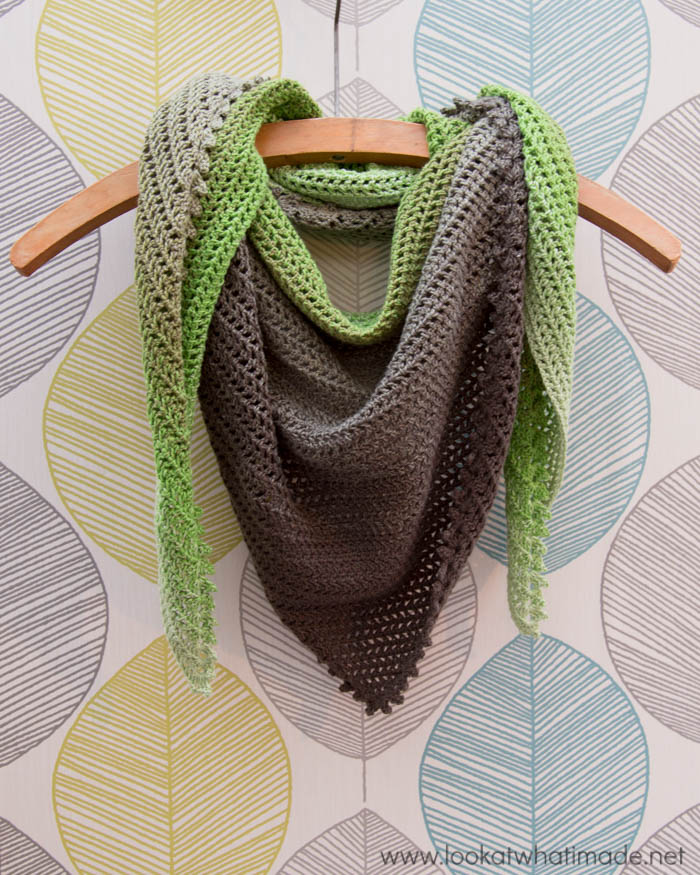 I have been working on a large project for a while, and while doing so, I watched almost all of Grey's Anatomy (again). One of the episodes is a musical one. In that episode, 'Callie Torres' sings a song called 'The Story' and I can't get it out of my mind (you can see it HERE). I have listened to it at least a hundred times in the last month. The song is (among other things) about the stories that the lines on our faces tell about us. It made me think about the stories our 'creations' tell about us.
When I design a pattern, I am telling you MY story… but when you pick that pattern and choose the colours to use for it, you are telling us all YOUR story.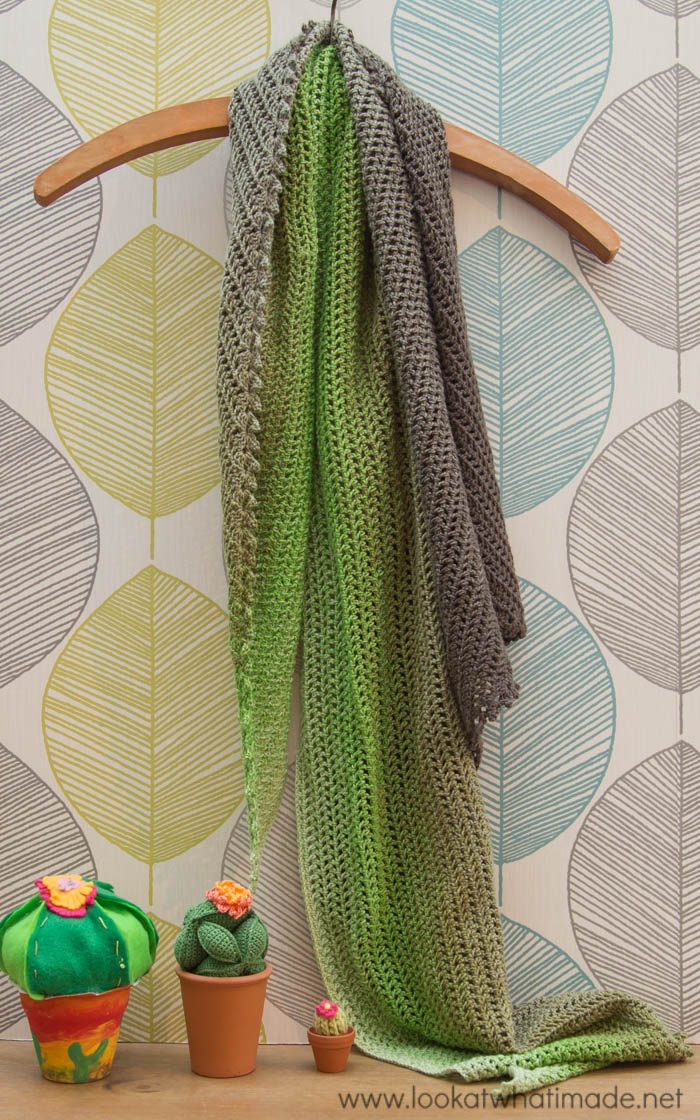 The pattern for the My Story Shawl is extremely simple, without being boring. The border is created as you go, yielding a simple scalloped/picot edge.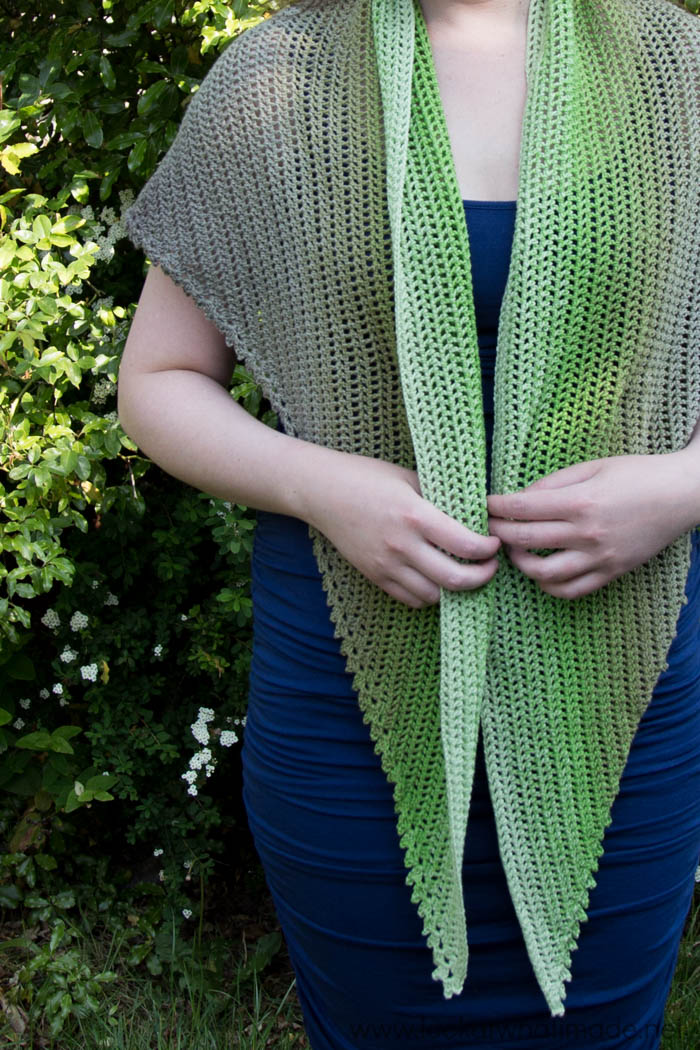 I am not very confident in front of a camera, so after countless attempts to get a photo I was happy with, I asked Christiaan if I could take some photos of him wearing the shawl. He agreed as long as I didn't include his entire face (plausible deniability).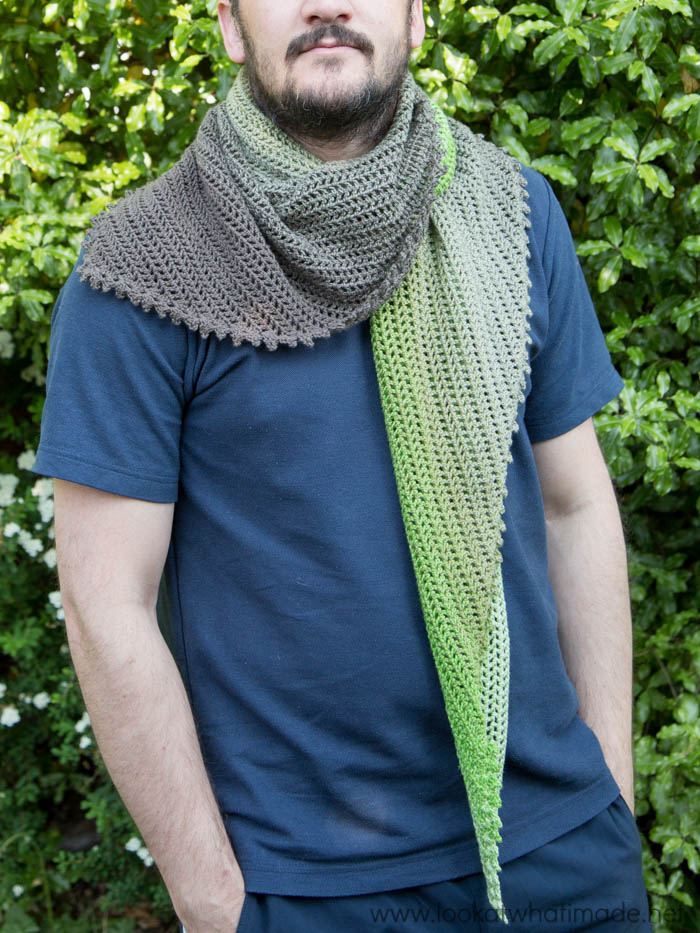 I think he made a very good model :)
Jenny has worked up a sample of the My Story Shawl in the shorter colour-change Invicta Colour (958) so that we could give you an idea of what it would look like. I have to admit that I cannot choose between the two. Part of me wants the grace of the Whirl, but another part of me loves the 'happy' of the Invicta.
Scheepjes Whirl is available from WoolWarehouse and Deramores (Internationally), as well as other Scheepjes retailers.
Want to see more of our 'My Story' journey?

This blog post contains affiliate links. I only link to products I personally use or would use.  All opinions are my own.